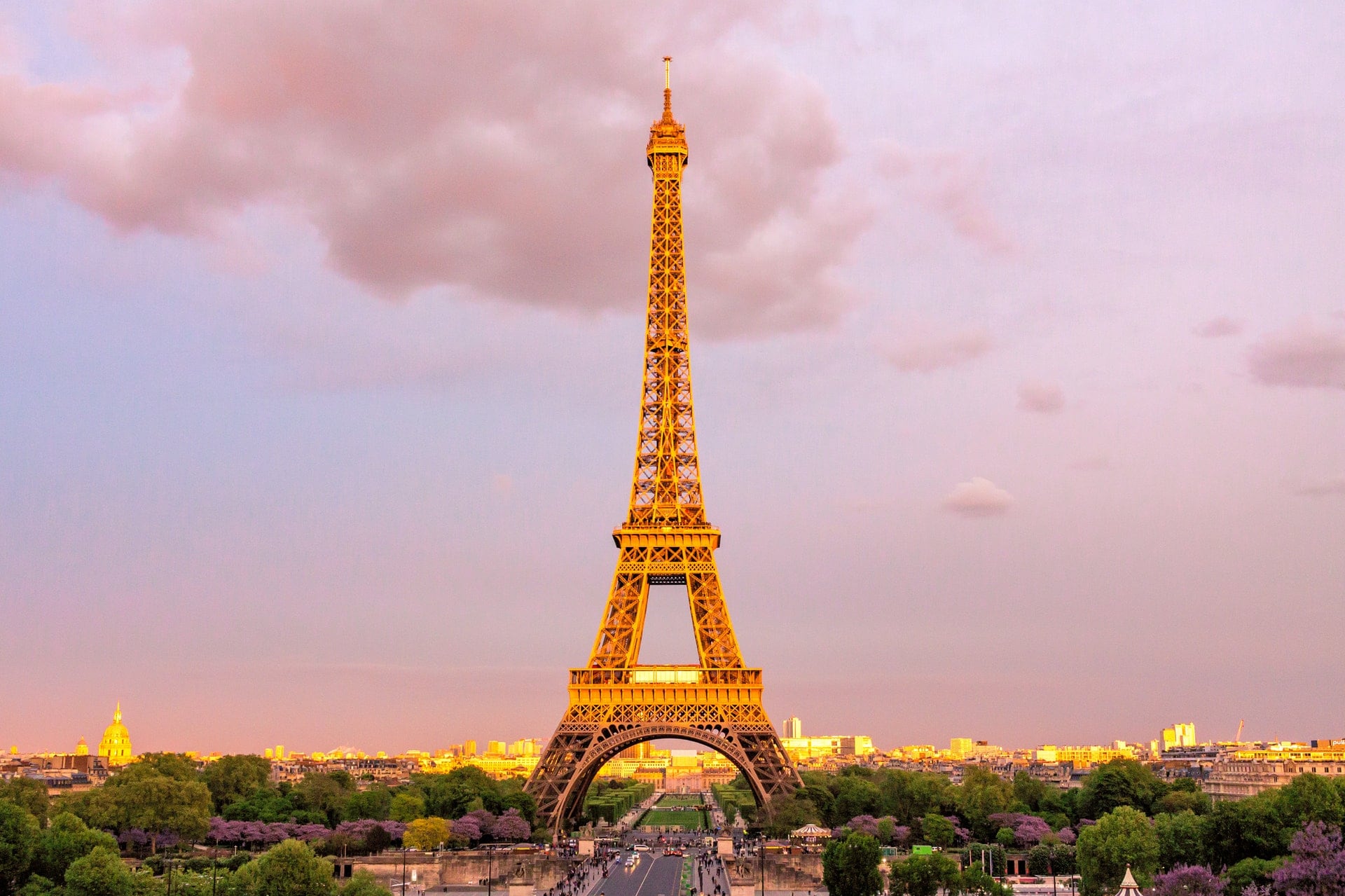 At least ten (10) days is enough for one to explore France. Although one can absolutely enjoy any amount of time in this country, ten (10) days is fair enough. Start your tour of France in Paris. A 10-day holiday can cover a couple more regions.
France is home to quaint cities. It is also home to alpine villages and Mediterranean towns with rich families. The country always has something for everyone.
Those that adore the beach take it to the French Riviera. The nature lovers go to the Pyrenees mountains. The food lovers go to the patisseries in Paris.
Not only that, but even history buffs visit Normandy.
France always has something to offer. As such, one faces the challenge of which destination to choose. Is it wine tasting in a vineyard in Bordeaux? Or is it the art at the Louvre? There also comes the question of how many days one should stay in France.
Here, we discuss each possible tourist attraction to visit in France. We also give you the exact time you need for you to cover them.
Enough Time in France
We know ten days is fair enough to tour France. But should you have less than ten days, exploring is still possible. You can forego one region or the other, depending on which is important for you.
On the other hand, while ten days is fair enough, two to three weeks, let you explore without time constraints. It is the perfect French travel itinerary that would cover the beaches of the south. It should also be enough to cover the mountains and even the wine regions.
7 Days in France
One week is enough time to visit the popular sites. It is enough, but you have to move fast. With seven days, one can cover the bucket list destinations.
History lovers can go to Brittany. They can also explore the North and see the D-Day beaches. It is also in these parts that one finds Mont Saint-Michel Abbey and the Caen and Rouen cities. And oh, don't forget Chateau Gaillard!
Another option is to cover Paris and the south. You can start in Nice and the amazing towns of the French Riviera. You can check out the region's pristine beaches. You can then catch a flight to Paris and see the Eiffel tower.
Plus, you still get extra time for a cruise down the Seine and a visit to one or two museums.
If you are into island vibes, you can spend all seven days on Corsica. You can explore the island on foot, bike, or car. The island is also full of wine estates and castles, plus stunning beaches too!
Ten Days in France
As you already know, ten days in France is perfect. You can start in Paris and see the country's capital. Explore its museums, art galleries, and restaurants. Plus the Arc de Triomphe and the Luxembourg Gardens too!
And who can forget the Eiffel Tower?
From Paris, head on to the south. The city of Nice is lovely. Head through to the French countryside and see its amazing views.
We tell you, this is done in 7 days. But doing it in 10 gives you a more relaxed and unhurried trip.
Another option is to explore the Dordogne valley. This is a beautiful area in the south of France, just about the Loire Valley and the Pyrenees mountains. Here, one feast on dramatic sceneries as well as UNESCO World Heritage sites.
Food lovers would also enjoy visiting Lyon for a food tour. Never miss out on the French countryside as well. This should include Savor, Annecy, and Chamonix. They all provide for a rural French vibe plus sumptuous fine dining.
This route gives you access to outdoor activities like hiking in the French Alps. It can also give you a sailing experience through the Alpine lakes.
Two Weeks in France
With a couple of weeks to spare, one can have enough time to focus on an area. There is plenty of time to cover a region. Lovers of outdoor activities would be happy to find setting up camp at the French Alps base is possible.
In fact, two weeks is enough to even swing by neighboring Switzerland and Italy.
Also, one can, as an alternative, visit Normandy and Brittany. Loire Valley completes the circular loop. D-Day beaches are accessible. One can explore the coastlines of Brittany as well as UNESCO listed castles in the Loire region.
To complete the two-week holiday, one can add a day or two in Paris at the start or end of the holiday. That should complete the trip.
The west of France is also an amazing region to explore. From Paris, head on to Normandy, Bordeaux, and the Dordogne. All three and their neighboring areas can be covered in two weeks. Expect canoeing and kayaking at the Dordogne River should you visit during summer.
Three Weeks in France
With three weeks for a holiday, you have a lot of time on your hands. You could even pass for a local. You get enough time to see and enjoy activities. You also tour through locations without any hurries at all.
In three weeks, you can cover as many spots as possible. You can explore the country's borders on a circular trip. This should cover Paris, Versailles, and Normandy. This should also cover Dordogne, Loire, Carcassonne, and a lot more.
Experience a wide variety of landscapes. Three weeks would be enough to see alpine fields and snowy peaks.
Another route takes you to the places mentioned above. Plus you can also visit Cannes, Montpellier, and Toulouse. These are the ultimate French cities to visit. And should you still feel like it, how about extending the holiday with a tour of Morzine?
That is if you feel like visiting the places for skiers and mountain bikers.
Where are the top tourist attractions in France?
Eiffel Tower is the symbol of Paris. Aside from this, there's Cote d'Azur, the Palace of Versailles, and Notre Dame's Cathedral. Plus, there are museums, beaches, and vineyards. All these satisfy every type of tourist exploring France.
The Eiffel Tower
When one says Paris, what always comes to mind is the Eiffel Tower. The structure is made up of 8000 metallic parts. It was designed by Gustave Eiffel and was supposed to be a temporary exhibit for the 1889 World Fair.
Because of its grace, it is sometimes called the "Iron Lady." Tourists are in awe by its delicate airiness. Despite its size, the tower seems to stand with grace.
There are restaurants at the first and second levels. At about 276 meters, it provides tourists with a look over the city of Paris and more.
The Louvre Museum
It was once a royal residence. Now, it houses one of the world's greatest collections of fine arts. This is the museum that has Leonardo Da Vinci's, Mona Lisa. It also has Veronese's Wedding Feast at Cana and many other notable works of art.
The collection is mostly made up of contributions of past kings who resided in the Louvre. Others were added from treaties with the Vatican and Venice.
It has about 35,000 artworks and many other masterpieces. When visiting, spend the whole day inside the museum. Getting there for an hour is just not enough.
Côte d'Azur
This is one of the most fashionable stretches of coastline in France. It goes right up from Saint Tropez to Menton. In English, Cote d'Azur means Coast of Blue. It speaks so much about the stretch's blue waters.
To everyone else, this is popular as the French Riviera. During summers, the place is rife with individuals who adore the beach and the sun.
From tourists to the rich and famous, the French Riviera is flocked with people. This place is certainly a must-see destination when in France.
Aside from these, there is also the Palace of Versailles. Then, there's the Mont Saint-Michel to explore. The Loire Valley Chateaux is also another destination to see. And who would ever forget Provence and the beautiful lavenders?
France is brimming with beautiful destinations fit for any tourist. Beaches, museums, shopping; they are all in France.
When in France, it would be fitting to say that what one wants, France gives.
How many days should I stay in Paris?
About four to five days should be enough to explore Paris. This would be enough to immerse into the classic Parisian highlights. Aside from that, there is still extra time to even visit a few more arrondissements. That's what they call neighborhoods.
Visiting Paris, there is never a right or wrong answer as to the time you should spend in the city. A solid itinerary should be about four days. That should be enough to cover major attractions as well as the city's neighborhoods.
Two Days in Paris
Staying for a day or two in Paris, one should do things quickly. Make sure that you arrive in Paris with lots of energy to run around. You need more energy when you are visiting around July and August when tourists flock to the city.
Yes, you would be able to visit the city's tourist attractions. You would be able to visit museums and galleries as well as its many other architectural wonders. But during your visit, you would be expected to run around. Do things in a hurry. There is no time to lose.
The best time to visit is around May and June. September and October should also be less crowded and less expensive.
You may be visiting the city during a stopover. Or you are just in the city for the weekend. Whatever your reasons are, a short trip should never stop you from sightseeing.
Here are a few things you can do while in Paris for a day or two:
Visit the Eiffel Tower. You can save time by getting tickets online. You can book for as far back as two months in advance. Once you have it, you can head straight to the line of visitors with tickets.
Walk the river Seine to Place du Trocadero.
Visit the Pont de Bir-Hakeim
Join a Seine Cruise. This takes about an hour and is done daily.
Visit one or two museums. You can check out the Musee d'Orsay or the Louvre.
Take a walking tour of the Latin Quarter.
Four Days in Paris
With four days in the city, one can slow down and enjoy the exploring. You would be able to visit restaurants and enjoy cocktail lounges. You would also be able to visit art galleries and boutiques during this time.
Should you stay for about a week, you can even swing by Normandy and the Champagne province.
When visiting the city for four days, you can do most of the activities above and a lot more.
You can also add a visit to the Royal Palace and the Sainte-Chapelle. The Champs Elysees and the Arc de Triomphe are also worth your visit.
You can also swing by the Marais district to see symbolic places. Here, you can see famous architecture and the Place des the Vosges, the oldest square in the city.
Two Weeks in Paris
When one stays in Paris for two weeks, this would even be better.
The city of Paris has many layers of hidden crannies. The more time you spend in the city, the higher your chances of capturing a good life. Neighborhoods, restaurants, and galleries and all abound in the city.
If you stay for this long, you would never expect which treasure you would be able to find in some corner of the city.
Staying in Paris for more than a week is wonderful. This is a great opportunity to delve into restaurants, parks, and tourist attractions. This is also enough time to even visit markets. Aside from that, you can also do other yet impossible activities for a holiday of 2 days.
During this time, you can add a visit to Sentier. Here, we see the trendiest coffee shops in the city. There are also boutique hotels abound. Plus, in this area, you will find the Rue Montorgueil.
The place has all the amazing cafes, bakeries, cheese shops, and even wine bars. Here, you can dine in any of these places al fresco and enjoy watching the world go by.
The other area you can explore is Oberkampf. It has a lot of shops that sell records, vintage clothes, and even books. It also houses the most interesting homewares and ethnic dining places.
Because you will be in the city for more than a week, you have enough time to explore central Paris. You can walk through the Palais Royal and take photos of its awesome gardens. You can visit jazz clubs and even readings about beautiful literature.
Should you wish, you can also check out the Opera Garnier.
The city has a lot of day trip options. Whether guided or not, the city presents tourists with unique finds day in and day out.
It has many boulevards and fashionable seaside resorts like in the French Riviera. Suffice to say, France has it all. It offers the world some of the most scenic adventures as well.
It has a fairy tale castles. The country has glorious cathedrals as well as postcard-perfect villages.
Also, the country has contemporary monuments as well as an efficient transit. It can wake up a tourist from a dreamy fairy tale world to the present.
Much to say, France is a country where the past and the present meet in balance.