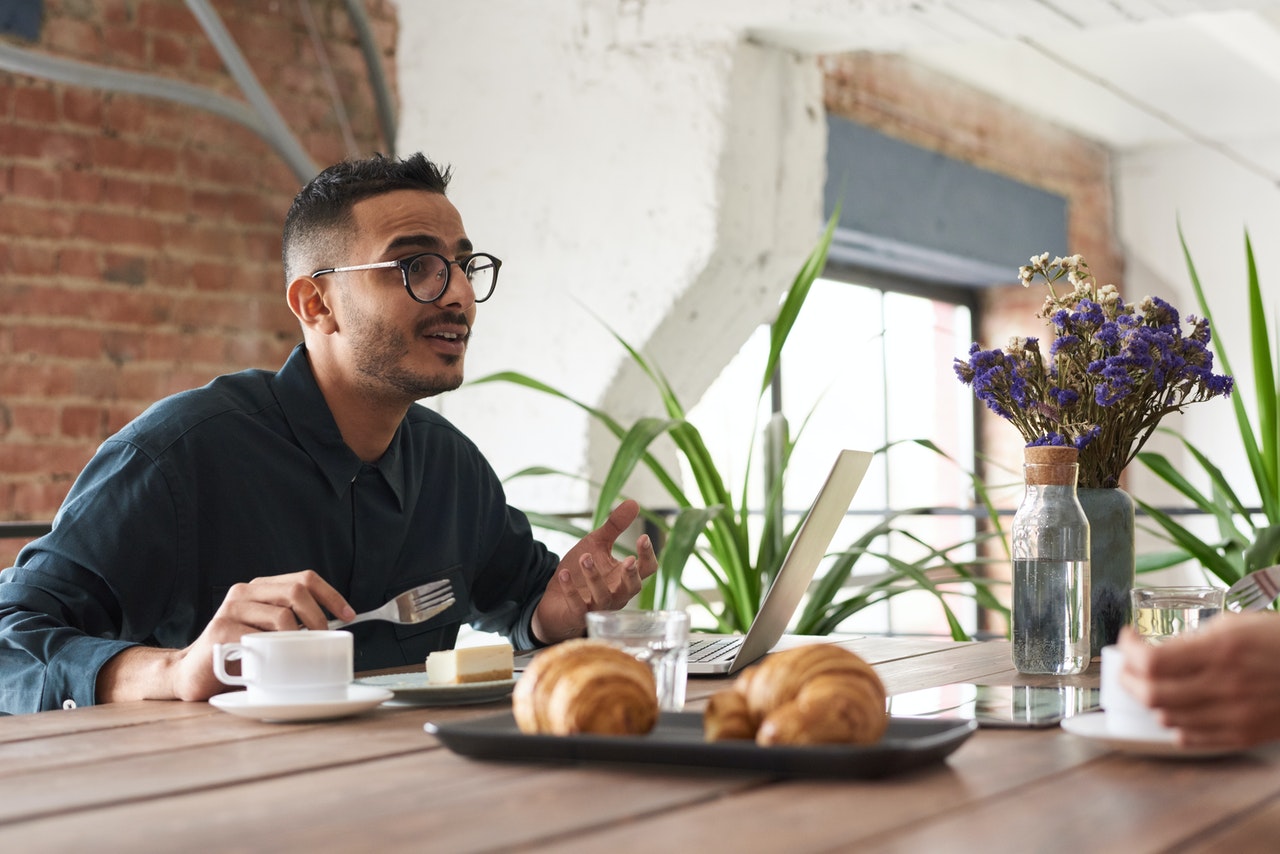 Alicante is a beautiful city in Spain. It is in the southeast of the Iberian Peninsula and part of the Valencian Community. The place is popular for its beaches, pleasant climate, and unique Mediterranean charm.
If you are a native English speaker, Alicante is a great place to travel, too.
The people of Alicante can speak in English. Schools and other learning institutions teach English, too. As a result, the younger ones are fluent in using the language.
The locals can understand you, especially the younger ones. You need not worry about knowing too little Spanish when you travel to Alicante.
More than that, the city is an interesting place to visit because it is culturally diverse. It is home to more than 400,000 people making Alicante the eighth largest urban community in Spain.
The city also caters to a lot of expatriates. It is a vacation and retirement haven among different nationalities. People from the UK, Ecuador, Argentina, Algeria chose to live in Alicante.
As a result, you can find people who speak various languages. You would hear Catalan, Basque, Galician, Asturian, and more when you visit the city. Alicante is a melting pot of different cultures.
What language do they speak in Alicante?
People in Alicante speak various languages. But the city only recognizes two official languages – Spanish and Valencian. Most locals use these two in their daily lives.
Here are the languages used in the city of Alicante:
Spanish

Locals in the city use Spanish or Castilian Spanish. It is the preferred language of native residents. The older generation speaks Spanish in their day-to-day communication.

It is the language used throughout the whole country of Spain. Almost a hundred percent can understand and speak Spanish in Alicante. Even televisions, movies, news, and radio are in Spanish, too.

The schools and other educational institutions also teach and use Spanish. So, it is important to know some basic Spanish words when you plan a trip to Alicante.

Valencian

Catalan and Valencian languages have similarities. Some may even use them interchangeably. They may even consider Valencian as a dialect of Catalan because of the likeness.

Valencian is another official language of Alicante. Almost 30% in the Valencia region speak the language. As one of the top cities of Valencia, locals of Alicante know the language.

Catalan

The Catalan language is not only used in the region of Catalonia. Some people in Alicante can understand and speak the Catalan language, too. It is a romance language similar to Italian use in Spain.

The language is about 87% resembling Italian. Almost 9 million people speak Catalan, including those living in Alicante. Aside from Alicante, locals in Barcelona, Mallorca, and Ibiza use Catalan.

Basque

Basque is a unique language in Spain.

It is an isolated language not similar to any European dialects.

There is an estimate of around 700,000 people who can speak and understand Basque. Some people in Alicante know the language and can speak it fluently.

Galician

Galician is another regional language in Spain.

Like Catalan, it is also a romance language.

It has a resemblance to the Portuguese language. Galician is also one of the most spoken languages in Spain. That's why some locals in Alicante know it.
Is Alicante a good place to learn Spanish?
Alicante is one of the greatest places to learn Spanish in Spain. The city has several schools that offer Spanish language courses. You can learn the language while enjoying its beautiful environment at the same time.
For people who are willing to learn the Spanish language, here are the top learning institutions you can consider:
Enforex

Enforex provides excellent modules to learn Spanish easily. It has programs that equip you with the right skills to be comfortable with the language.

You can enhance your Spanish reading, writing, listening, and speaking skills with Enforex.

It has courses that cater to various types of learners, from beginners to experts. They have courses for adults which you can choose from. You can select the General Intensive Spanish courses or the Special Spanish course.

For the younger ones, Enforex also has Summer Camps for Juniors to sign up for.

For travelers who have little time to spend in the city but want to learn the language, there is a program for you. The 'Learn Spanish while Traveling Program' is available, too.

It also offers accreditations recognized throughout Europe. It is a reliable institution and holds an accolade – Ideal Quality Certificate.

Alhambra Instituto

Alhambra Instituto is another reputable language school in Alicante. It also offers accreditation approved by the Instituto Cervantes.

The courses provided can range from Basic to Proficiency Level. You can also choose whether you want to learn the language extensively. The Semi to Super Intensive programs is available in the institution.

More than that, it is the perfect school to choose if you are a traveler. It organizes extracurricular activities and trips for tourists like you.

They have organized trips to Valencia, Barcelona, and Madrid. You can choose to enroll in a Spanish Langauge Course to stay with a host family during the program.

Proyecto Español Alicante

The Proyecto Español Alicante also offers the ideal language programs for travelers. It has programs for learners at various skill levels. You can choose from Beginner level to Advanced level depending on how well you know the language.

More than that, the institution provides cultural immersion activities. You can learn Alicante's customs and behavior, making you well-acquainted with the city.

Cinema nights, parties, and language exchanges are also part of its extracurricular activities. It is the perfect way to gain new friends and enjoy the entire learning journey.

Upon the program's completion, language accreditation is also available. Instituto Cervantes, FEDELE, Español en Andalucía and AMEELE can accredit your course.

Estudio Sampere

If you want a complete immersion into Spanish life, you can choose Estudio Sampere. Aside from the language courses, the institution offers organized activities for travelers. You can select city tours, food, movie, or cinema activities.

Instructors of Estudio Sampere are native Spanish speakers with graduate degrees. You are sure that they are experts in the field and can help you develop your Spanish-speaking skills.

You can have the proper attention while learning. They only accommodate nine students for every class. In this manner, teachers can focus on teaching the language and the needs of the students, too.
What is Alicante known for?
Aside from being the best place to learn Spanish, there are plenty of things to know about Alicante.
Alicante is famous for its stunning surroundings. The city is the epicenter of Spain's Costa Blanca, popular for beautiful beaches. It has the best golf courses, interesting urban life, and delicious cuisine.
Here are the top things Alicante is well-known for:
Location

The city of Alicante has an amazing location being the center of Costa Blanca or White Coast. It can boast about its stunning beaches, pleasant weather, and amazing mountain ranges.

With this kind of location, you will never run out of things to do or explore. You can swim and sunbathe during the day and enjoy cocktails at night.

If you want something other than swimming, there is La Serrella for a mountain hike. The city offers an ideal urban life with plenty of shopping centers, bars, and restaurants.

For travelers who love playing sports, Alicante has several golf courses to offer.

Weather

Alicante has pleasant weather. People who love the sun would fall in love with the city's weather. It receives more than 6 hours of sunshine every day. Even during the winters, the temperature can only go down to 16 degrees. Tourists who want to escape the winters can always visit Alicante.

Food culture

If you are looking for authentic Spanish cuisine, the city won't disappoint. Alicante has a wide range of food offerings for any traveler.

There is the famous Spanish paella, rice dishes, tapas, and seafood to try. You can have the Arroz a banda or rice cooked in fish stock instead of a paella.

You can also get a taste of tombet Valencia if you want meat. It is a tasty dish of lamb cooked with garlic, herbs, and nuts.

For the perfect place to eat, you can head straight the Mercado Central for a full range of food selections. You can choose Piripi for the best tasting tapas or El Portal for the perfect Iberian dish.

Traditional architecture

Alicante is rich in cultural heritage sites. If you want to see the city's traditional architecture, you can visit the Old Town in Barrio de Santa Cruz. When you stroll its cobbled streets, you will see a line of white houses keeping the old Spanish town alive.

You can explore the Santa Maria Basilica with its 14th-century Spanish architecture. It is the oldest church in Alicante and built upon the ruins of Alicante's largest mosque.

Historical heritage

Alicante is also rich in historical heritage sites. You can visit the Archaeological Museum of Alicante to know the city more. The museum showcases ancient civilizations such as the Iberians and Romans.

If you want to transport back to Medieval times, the Santa Barbara Castle is where to go. The castle is on top of Mount Benacantil and exhibits 9th-century Spanish architecture. The castle was a witness to many great civilizations and became a military base and prison.

Another castle worth visiting is the Castillo de San Fernando. It is the counterpart of the Castle of Santa Barbara, located on top of the Tossal Hill. It served as a defense structure against the French forces in the 19th century.

Flora and fauna

Alicante is not only blessed with stunning beaches but has an abundance of flora and fauna, as well. If you visit the Santa Pola Nature Reserve, you will see countless flamingos and 8,000 species of birds.

The birdlife is quite impressive, where you can see plenty of red-crested pochards.

Gateway to Tabarca Island

If you are looking for peace and a serene environment, you can head to Tabarca Island. The place is only 11 miles offshore from Alicante, where you can reach via boat.

It is a popular island in the Valencia region, with only 60 people inhabiting the place.

Tabarca Island is the perfect place to spend a peaceful day.

You can enjoy delicious rice and fish dishes at the Restaurant Gloria and Nou Coronet.

The island has historical significance and is declared an artistic, historical site. The famous sites you can visit are the churches of San Pedro and San Pablo.

Spain is one of the most visited destinations across the globe. With its interesting regions, and sites to see, it will be part of your bucket list.

As a seasoned traveler, you will not miss visiting Alicante, Spain. Language should not be much of a concern, as a huge percentage of people of Alicante can speak English.

But it is worth learning some Spanish too so that you can interact with the locals better.