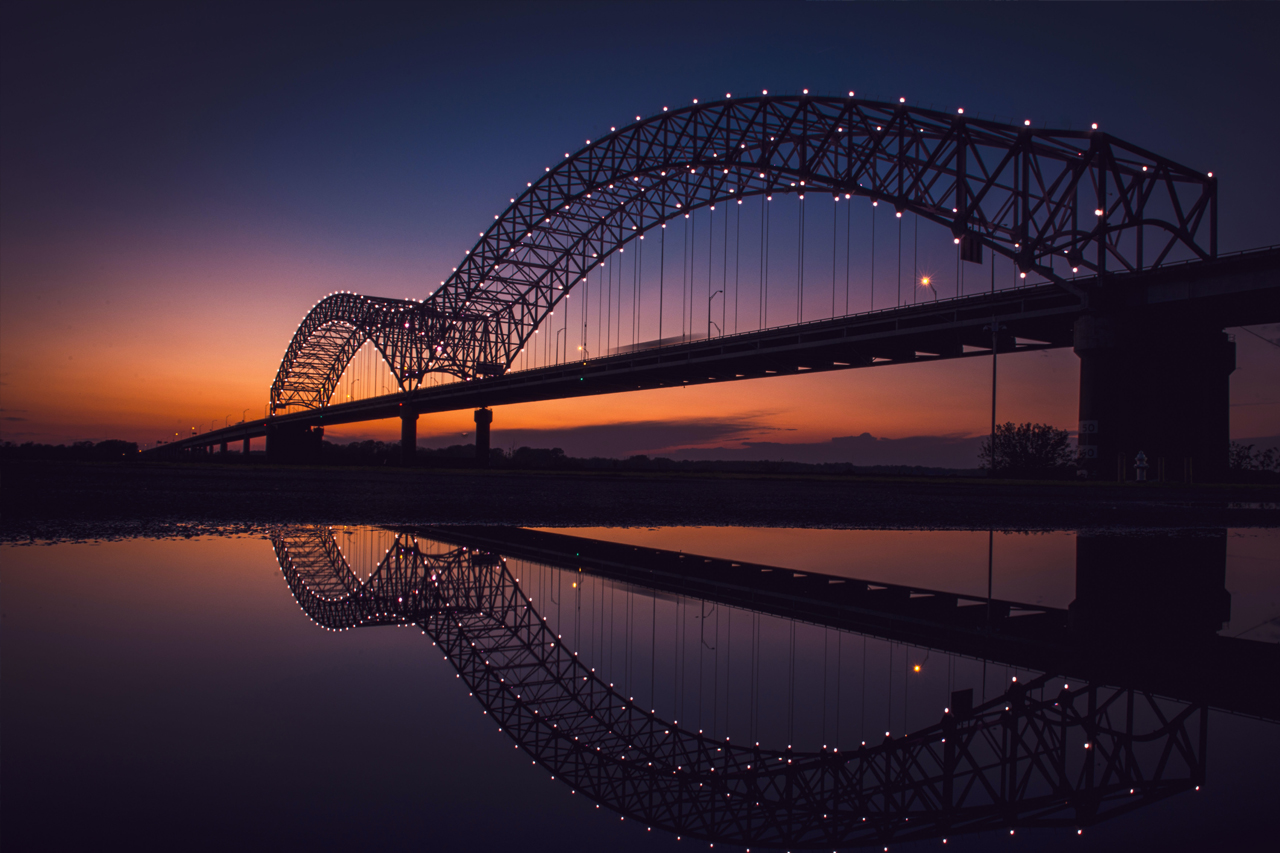 Memphis, a city in Tennessee along the Mississippi River, is an excellent destination for music lovers and food enthusiasts. The place has a fine selection of recreational activities, theater, and establishments that is too overwhelming not to try.
The metropolis has everything that everyone, especially those under 21, will surely love. There are unique areas to go to, and especially great finds and cheap eats you can buy. The site is a top-notcher, from fine cultural centers, vibrant music spots to great diners.
So, we curated the top 11 best things to do for people under 21, including the best museums, food places, and accommodation that you need to add to your Memphis itinerary.
1. Young Avenue Deli
Young Avenue Deli is a great restaurant and bar situated at 2119 Young Ave Memphis, Tennessee. The atmosphere in this lane is full of music, and the vibrant street has a great indulgence to great foods to try. This area has held the Cooper Young Festival for more than 20 years.
This place is a terrific spot for locals and tourists who love live music with local and regional bands playing. Surprisingly, people under 21 will also love the extra things this area offers, such as sumptuous foods and even pool games fit for their age.
When in Young Avenue Deli, do not forget to try their curry turkey pita, Sonoma sandwich, Yankee club, and the Politically Incorrect sandwich. Also, you can create your pizza or quesadillas and top it with overloaded mozzarella cheese.
2. B.B. King's Blues Club
BB King's, located at 143 Beale Street in Memphis, Tennessee, is among the country's top restaurants, bars, and live music clubs. The place is well-known on Beale Street for its vibrant music ranging from the 1950s to the present. It offers excellent menus from starters, salads, drinks, and even catering for significant events.
This site is one of the finest spots to go for people below the age of 21 who enjoy eating ribs, shrimp and grits, and other southern cuisines. There is also a diverse variety of foods and live acts to listen to during their performances.
BB Kings has a friendly menu for young people that you should try because of its complimentary french fries, a beverage, and an ice cream sundae. You should also buy their chicken tenders as starters and pair them with a healthy house salad.
3. National Civil Rights Museum
Memphis, Tennessee, homes the National Civil Rights Museum, which has a wide array of exhibitions and historic structures. This area contains a variety of multi-media and immersive exhibits and several short films.
Its properties trace the history of the American civil rights movement from the 17th century until today.
Everyone, especially people under 21 who loves to engage in the history of entire America, will appreciate all the exhibits and essential documents on this cultural site. In 2016, the museum was named a Smithsonian Affiliate Museum. It also is a contributing estate to the National Register of Historic Places' South Main Street Historic District.
A visit to the Civil Rights Museum would be incomplete without a close encounter with the beautiful 260 relics, over 40 original movies, oral histories, and some interactive entertainment. The site has a unique external listening post that directs tourists through five centuries of history.
4. Children's Museum of Memphis
The Children's Museum of Memphis, also recognized as CMOM, is situated at 2525 Central Avenue in Memphis, Tennessee, USA, in the former National Guard Armory founded from 1941 to 1942 in Midtown Memphis. The Children's Museum of Memphis Founding members is Polly Glotzbach, Harriet McFadden, Mars Widdicombe, and Harry J. Phillips Sr.
The museum provides interactive displays and programs for kids, particularly those under 21, and their family members. This fantastic site has over 20 interactive exhibits, including rock climbing, miniature banks, dinosaur digs, and free-play activities.
Also, light, bright exhibits, and Playspace and build-a-brick are some things that everyone will enjoy doing.
When touring CMOM, you must see the one-of-a-kind exhibit H2Oh! Splash, which is a garden-themed splash pad. You can also participate in imaginative dance classes and weekly storytime and scientific experiments.
5. The Haystack
The Haystack is the best breakfast place, restaurant, bar, and entertainment district in Millington, Tennessee, located at 6560 US Highway 51 North. This restaurant is well-known in its neighborhood for serving home-cooked meals to everyone.
This place has a lot further to offer, particularly those under 21, including a wide range of delicious meals. The restaurant is more than just a great place to eat because it also has live bands, singalongs, shuffleboard, and family-friendly pool tables.
Many visitors sample the well-cooked steak and eggs, bacon, and hash browns. This bar's distinguishing feature is that it serves delicious biscuits and pancakes.
Haystack offers you the best deals with Friday Fish Night, an eat-all-you-can-fish experience. Also, Tuesday and Thursday Night as their weekly specials are a must-try.
6. Holiday Inn Express & Suites Memphis Southwind
The Holiday Inn Express Hotel and Suites Memphis Southwind are an IHG Hotel only three miles from the Oaklawn Garden, a local history museum.
This lodging is roughly a 25-minute walk from New Growth In Christ Christian Center. This estate is close to the beach and is about a 22-minute drive from Memphis International Airport.
The inn has 89 guest rooms and suites, each with temperature control, a Television, and ironing facilities. Every guest, especially those under 21, will appreciate the rooms that include bath facilities such as separate shower and toilet combinations.
In the morning, a continental breakfast is also available. Curry Bowl, which serves Indian cuisine, is also nearby.
People under age 21 will love the perks of this hotel which includes video games. There are also several things to do at nearby Beale Street, Graceland, the Memphis Zoo, the Fed Ex Forum, and downtown Memphis.
7. Blind Bear
Jeannette and Jamie West, along with Colin Bergstrom, opened Blind Bear in late 2011 at 119 S Main St, Memphis, Tennessee. The restaurant serves delicious meal courses that everyone will enjoy starting from brunch to late-night eats.
The place is near downtown, which offers a good deal for sumptuous meals and events that suites people even under age 21. Most people opt to visit this place during lunchtime because of its ideal proximity to nearby workplaces.
There are a variety of foods to select that will make up to your preferred time to eat. You will also enjoy your meal while listening to some live music in the vicinity.
A complete course meal is one of the best ways to achieve Blind Bear's greatness. Crawfish bisque is a house specialty, and the Jager BBQ Burger is an excellent entrée choice. Don't forget to order the Apple Pie Moonshine Bread Pudding for dessert.
8. Tin Roof
Tin Roof is a diner on Memphis' reputed Beale Street in the city's heart. The venue is located next to the Fed Ex Forum and is a short walk from the Memphis Rock and Soul Museum,
AutoZone Park, guesthouses, and many other famous entertainment venues. Their total interior square footage is 11,900 square feet, plus a huge patio, and they can cater to up to 800 guests.
The place provides excellent customer service, so people keep coming back. Guests with children under the age of 21 will enjoy the live music in the area and a great food selection. Also, there are spots inside the vicinity where you can celebrate occasions.
Don't forget to buy their best sweet and spicy chicken wings and Quesadillas when visiting Tin Roof. Teriyaki wings and mimosas are also must-tries partnered with cold soda or non-alcoholic drinks.
9. Earnestine & Hazel's Bar & Grill
Earnestine and Hazel's is the downtown on Main Street, which opened in 1992. The establishment welcomes guests to enjoy the giant jukebox in the country, taste their nationally known food, and go on ghost tours.
The site has indeed been featured in nine films, authored about in magazines such as Playboy and Esquire, visited by innumerable celebrities, and regarded as among America's spookiest places.
Their upper floor piano player and local bands play Soul, jazz, and blues all night to keep the Memphis spirit alive. Their kitchen staff keeps Soul Burgers toasty to keep everyone going, particularly those under 21.
This restaurant is proud of its numerous awards, including Best Dive Bar, Best Burger in Tennessee, and Garden and Gun Best Bar in the Mid-South Semi-Finalist.
Visiting this prominent place is not complete without experiencing a ghost hunting tour and diving into their Soul Burger, one of the best burgers worldwide.
10. Dave and Buster's
Dave and Buster's Memphis's location is off Stage Road, near Wolfcreek Mall. The company began in a 40,000 square foot warehouse. This place has grown and given birth to several spots over time, but each one has more cutting-edge games and delectable menu items.
Customers, especially those under 21, come back to this place because of its many amenities, including arcade games, sports streaming, and a venue for parties and events. You can dive into various ball games in this place while eating some yummy chicken wings.
When visiting Dave and Buster's, don't forget to order the Kids Kraft Mac n Cheese and the Parmesan Chicken. To keep enjoying their best arcade games, you should also try playing Hungry, Hungry, Hippos, and Star Trek.
11. Malco Paradiso Cinema Grill and IMAX
Malco Theatres, Inc.'s address is 5851 Ridgeway Center Parkway, Memphis, Tennessee. This theater is a family-owned and operated movie theater chain that has been in operation for more than a century.
It has been led for three decades by the Lightman family. The company operates 37 theaters with over 371 screens in six states, including Tennessee.
The venue has many visitors, including people under age 21. The IMAX theater of this venue is also one of its main attractions, screening the latest movies to date. People here will love the ambiance of a modern movie house paired with great snacks and meals for everybody.
Visiting Malco Paradiso will not be complete if you will not experience a good movie in one of its 16 auditoriums.
Also, after watching the latest motion picture, dive into the delicious trailer menu like the fireball shrimps and stuffed poppers. After that, do not forget to include grilled chicken breast on the roll from the theater's plot options.
There is a wide array of fantastic finds in this bustling city of Memphis that fits for people under 21. You will never get bored when you opt to prioritize our top 11 best things to do here. Thank you for reading our helpful guide.
If something is missing, or if you have a suggestion for a place or activity that everyone should try, please leave a comment below, and we will include it in our top lists for your get-away checklist.