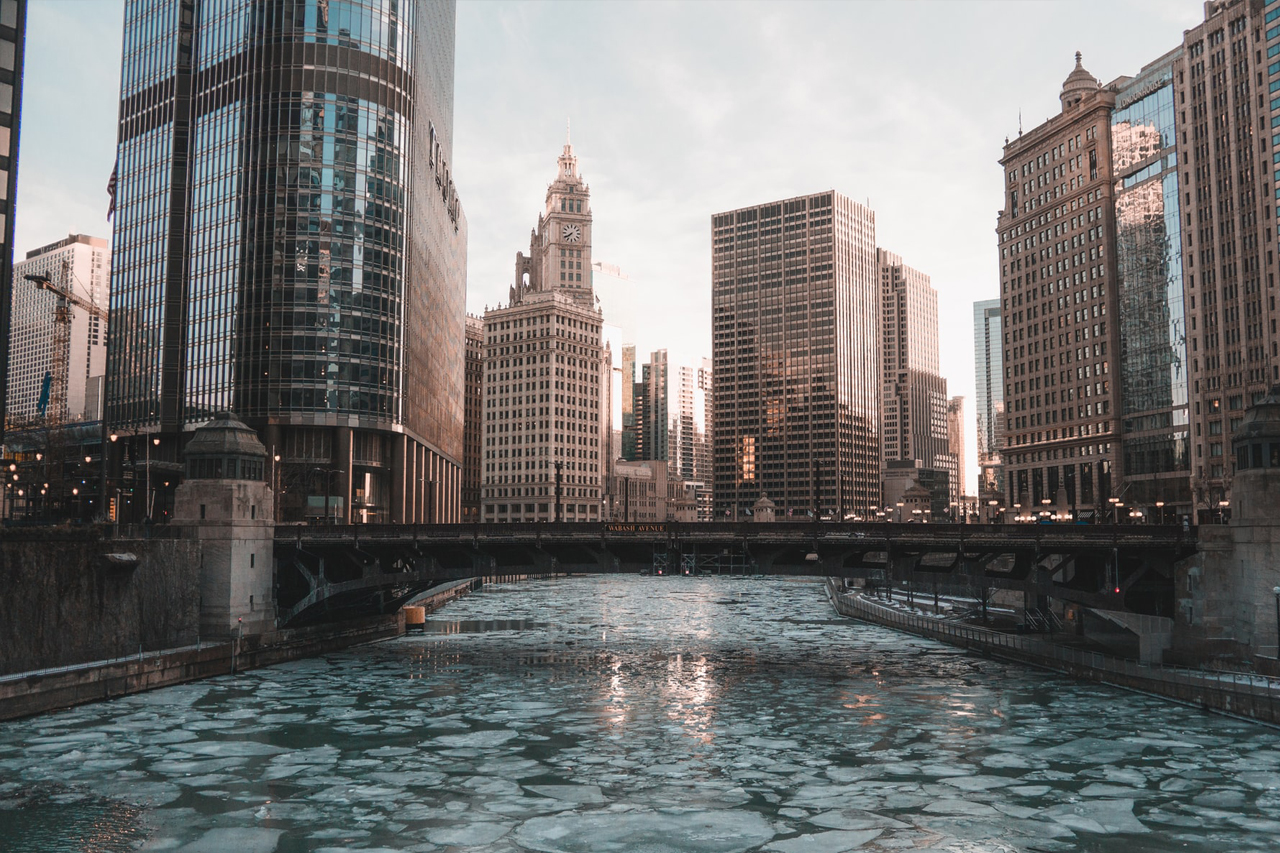 Chicago, Illinois, the Windy City, is one great metropolitan and among America's major cities. This place has more things to offer to everyone who will visit its outskirts.
Located on the shores of freshwater Lake Michigan, this third most populated city in the United States has a wide array of great options for everyone to appreciate. There are numerous spots and fun activities to do in this noteworthy town.
If you're here to discover, we've compiled a list of the top 11 best things to do for people under 21. When you opt to spend a substantial portion of your time in this beautiful metro area, we have enclosed the best picks for an excellent recreational area and cozy theaters. Also, there are great dining options and music festivals for your Chicago bucket list.
1. Regal City North IMAX & 4DX
Regal City North IMAX & 4DX is a big AMC cineplex with several auditoriums located in the street of 2600 North Western Avenue, Chicago, Illinois. The extensive establishment offers 3D versions of some of the latest motion pictures showing in many cinemas worldwide.
This place has a large concession area, vast arcade, and massive parking structure. You can take kids to a large platform and play some video games before or after the movie. Also, the venue has a lot of nearby dining options that suit everyone, especially those under 21.
When you opt to watch any new movie in Regal North IMAX & 4DX, do not miss to grab a big popcorn and enjoy some drinks. You can choose where to watch from its 14 different movie screens and grab dinner at Jokers, just across the street.
2. Skydeck
The 1,450-foot-tall Skydeck Chicago is on the 103rd floor of Chicago's iconic Willis Tower. Willis Tower, formerly Sears Tower, was completed in 1973 and is the tallest building worldwide. This tall building would preserve this recognition for the next 25 years, one of the most renowned constructions anywhere else.
This attraction is one of Chicago's boasts, appreciated by everyone, especially people under 21. Nearly 1.7 million tourists swarm Skydeck Chicago in a year. During a pleasant day, Skydeck has a view of over 50 miles in any direction, including the area of 4 distinct states.
Visiting Skydeck will not be complete if you will not experience going into the Ledge, an enclosed glass box spanning five feet on top of the vicinity. You can also check out the Skydeck Theater and some distinct galleries and exhibits in the area.
3. Ravinia Festival
Ravinia Festival is a music fest held in Highland Park, Illinois. The venue, which is in the Ravinia neighborhood, continues to serve on the grounds of the 36-acre Ravinia Park. Every summer, it welcomes a sequence of outdoor events and performances.
The place lures thousands of people, especially those under 21, because of its vast space. The site also covers a range of indoor and outdoor performance arts amenities, such as the architectural prairie style Martin Theater.
Over the summer months, the Ravinia Festival attracts approximately 600,000 audiences to 120 to 150 events ranging from traditional music to jazz to musical theater.
You can find supermarkets and specialty restaurants around Highland Park that offer packed foods. Attending a live show in Ravinia is fantastic because you can bring a full meal. You can also spot some iconic concert scenes with your local and international artists in this significant area.
4. Punch Bowl Social Chicago
Punch Bowl Social Chicago, situated inside the Fulton Market District, is in a large venue that offers excellent foods and a playful ambiance. This 30,000-square-foot grown-up recreational area is the place to perfect your game. The site has a good and fun environment that everyone is looking for an excellent place to hang out.
People love this venue because you do not need to be a pro to do bowling. You can indulge in yummy foods from its wide selection of menus too. Guests, especially those under age 21, can also play shuffleboard, pebbles, ping pong, bocce, or any virtual technology game.
Kids will enjoy the tasty biscuits, waffles, and French toast. Don't forget to buy the corned beef hash and the sweet cilantro wings on your next visit. You can try some good vintage gameplay in the area, which most social spaces do not offer.
5. 360 Chicago
360 Chicago is a viewing platform that stretches 1,000 feet above Magnificent Mile. It is situated at the top of one of the country's tallest skyscrapers, does have the fastest elevators in North America, and is among the world's oldest skyscrapers with more than 100 floors.
Every year, travelers, especially those under the age of 21, flock to the location to enjoy a 360º panoramic view of the city of Chicago and a breathtaking view of Lake Michigan. The presence of Bar 94 on the roof of the structure adds to the many facilities of this large complex.
If you experience the Tilt, your visit to 360 Chicago will be worthwhile. Tilt is not only Chicago's most extraordinary thrill ride but also one of the world's highest adventure sports to date. Kids can enjoy Myster AJ's magic and Amazing Incredible Story Time's storytelling in this elevated area.
6. United Center
The United Center is an enclosed arena on Chicago's Near West Side, Illinois, in the United States. The colossus hall is the biggest in the United States, but not in terms of capacity. Since its birth, the medium has hosted over 200 activities per year and has attracted 20 million visitors.
Tourists and locals under 21 love the stadium that hosts the NBA's Chicago Bulls game and the Chicago Blackhawks of the National Hockey League. The center houses a legendary statue of Michael Jordan, erected in 1994. Authorities built the place outside the arena, but it was now within the scale of the atrium.
You must see the legendary monuments of Blackhawks legends Bobby Hull and Stan Mikita, the great Scottie Pippen in this zone.
One of its best assets is the scoreboard, which is currently the biggest in the Major leagues and National basketball association, with a display space of 8,600 square feet.
7. Bengston's Pumpkin Fest
Bengtson Pumpkin Farm is the town's prestigious fall festival and pumpkin patch serving Homer Glen for more than 30 years. The Bengtson family started selling their pumpkin crop to the general populace from their family farm in 1980.
The farm had also evolved to include one-of-a-kind attractions that keep families coming back every year. Their plantation produces food that is delicious and healthy.
There are also unique rides and other entertainment options for everyone's enjoyment. Kids will love the great amusement rides during the festivities.
One of Bengston's most recent addition is the all-new Tractor Town Adventure Ride. This attraction has all pavements walkways, allowing even the youngest family members to enjoy the farm. Also, do not forget to feed some farm animals like pigs, chickens, and ducks when you visit the place during the festive season.
8. Kimpton Hotel Monaco Chicago
Kimpton Hotel Monaco in Chicago is a deluxe boutique hotel in the downtown loop overlooking the Chicago River and is close to Millennium Park and the Magnificent Mile. Beyond their establishment are world-class galleries, movie theatres, shopping, and the Riverwalk.
This hideaway is one of the most pleasing in Chicago. The venue's guests, particularly families with children under 21, enjoy each room's atmosphere, having large bay window frames, high ceilings, luxurious amenities, and playful elegance to the décor. There are also some great amenities, including big beds and kitchenettes.
When staying at the Kimpton Hotel Monaco, savor delectable meals at Fisk& Co. You must try their mussels as part of the restaurant's starter menu, including some crispy fries. Furthermore, this hotel is animal-friendly so that you can carry your adorable pets.
9. Regal Webster Place
Regal Webster Place is a fantastic movie theater located at 1471 W Webster Ave, Chicago, Illinois. The place has an adequate seating arrangement for everybody who wants to have a relaxing movie time. The cinema also has a concession stand and plenty of parking.
People love to choose this cineplex because its new reclining chairs, clean surroundings, and snacks are within reach of every movie-goer. Kids will love the friendly ambiance of the venue.
Visiting this desirable movie theater is best enjoyed with a pair of treats purchased from the nearby snack bars. The site offers fresh popcorn with make-your-own butter and a full bar with everything you want to have.
There are multiple motion pictures to choose from, including the latest release of some international films and even independent motion pictures.
10. Dana Hotel & Spa
The Dana hotel & spa in Chicago is a lavish boutique hotel that caters to guests seeking an extravagant lifestyle. The hotel seamlessly blends glamorous design, cutting-edge innovation, and personalized service. It is in River North in the loop of downtown Chicago, near several art galleries.
This place suites every family, especially those with children under 21. They decorated their guest rooms with neutral colors, self-sustaining wood, and natural-inspired details.
Keurig coffee makers, 37′′ LCD TVs, Egyptian cotton bed sheets, and rain showerheads are among the world-class amenities available to guests in their rooms. Plus, there are indoor pools that every kid will ultimately look for in a friendly hotel.
When visiting Dana Hotel & Spa, don't forget the best finds in their indoor restaurant, the Vertigo Sky Lounge, which pampers guests with spectacular city views, an open flame pit, and chic decoration.
11. Landmark's Century Center Cinema
Century Centre Cinema by Landmark is a non-big-box cinema located at 2828 N Clark Street, Chicago, Illinois. The venue has a significant concession inside the Century Shopping Center, not too far from Diversey Subway Station.
This location is one of the best cinemas in Chicago for people under 21. It has always had a mix of limited and broad motion pictures releases for everyone. If you drive, there is a parking structure within the area.
If you intend to see a film at Landmark, the theater added a separate bar and enhanced new seats, including full reclining chairs in the two new Screening lounges.
This place is the town's first all-stadium seating cinema, which shows independent and foreign films. Also, the complex screen motion pictures that some cinemas do not offer. This perk is why it is one of the best theaters in this area.
There are many great reveals in this Windy City. So, every individual under the age of 21 will enjoy the numerous options available in Chicago.
Thank you for taking the time to review our guide. We hope that you appreciated your virtual tour of these top finds. If you want to add anything, or if you think we skipped some activities and good spots, please feel free to comment below to add it to our checklist of best things to do in Chicago.