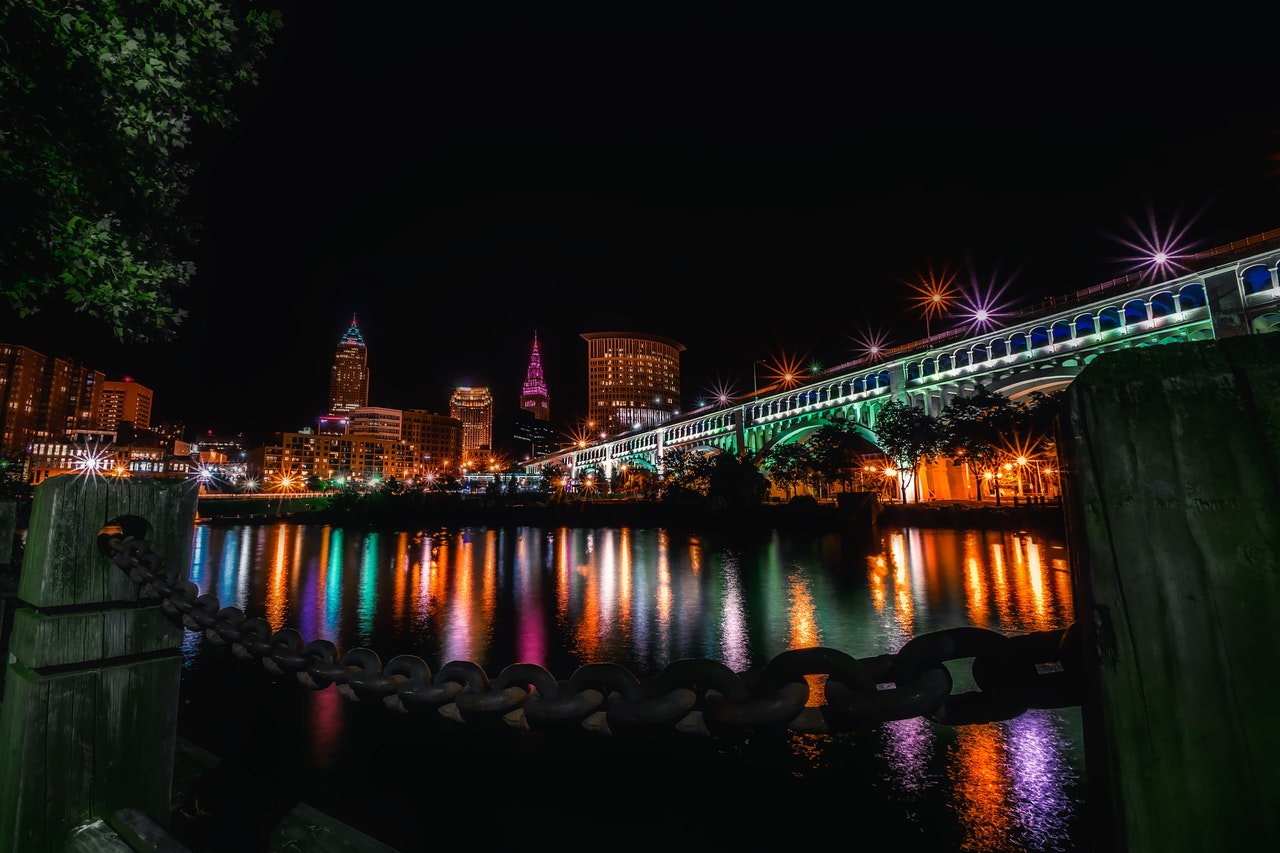 If we all come down to it, Columbus is much colder than Cincinnati. On the other hand, Cincinnati is a city with a better music scene. It also has more jobs. Plus, this one here is close to the Bourbon country. And before we forget, Cincinnati is amazing!
For starters, Cincinnati is bigger. Aside from that, it has a city vibe… a Metropolitan feel combined with a Midwest attitude and culture.
If one likes the river and a lot of sports, Cincinnati is the best option for you.
But in terms of the housing market and the job economy, both cities can actually deliver. The same is true when it comes to the quality of education. Both cities have their share of top-notch educational institutions.
Plus, healthcare in both cities is relatively cheap and efficient.
On the other hand, Columbus is a growing city. Over the years, it started to outgrow the old Columbus. One can easily say that the city is also booming.
The city has always been a large college hippie location. The city loves football as much as they love food. It also has a thriving IT community, loves cycling, beer, and some ambitious startups. These startups all make up the growing business community of the city.
If we personify both cities, we could say that Cincinnati is the cool uncle of 40 years. Wise, cool, and confident. Columbus, on the other hand, is a nephew in his 20s. Confident and ambitious enough to want to grow and make an impact on everyone around him.
Let's go back to the basics.
When it comes to the cost of living, Columbus is a bit cheaper. And we say "a bit" because the difference between the two costs may not be that much.
But what attracts people to move to Cincinnati over Columbus is the good mix of city and country. If you like the city as much as you like sports and fishing, this is a perfect place for you.
Plus, aside from that, Cincinnati is rich in history. One would never run out of things to read about when it comes to Cincinnati.
So, let's talk more about each city.
Columbus
Columbus is the capital of Ohio. It has a lot of interactive fountains and trails.
On the western side of the river lies the science center. It brings to the world hands-on exhibits as well as a planetarium.
Once you head downtown, there is the Columbus Museum of Art. This museum houses American and European paintings. Plus, it has an intricate sculpture garden that continues to amaze its visitors up to this day.
Aside from that, there is the German Village. This area was brick houses built in the 1800s by the early settlers. Recently, these brick houses were eventually restored to how it is now.
There is a north market, a public market, and a food hall. This is the only public market that remains in operation. In previous decades, there were originally four. This is the only one remaining.
When it comes to dining, Columbus will never run out of options. There are at least ten restaurant chains that are in the area. Some such examples are Steak Escape, White Castle, and Max & Erma's.
Wendy's, the popular restaurant, also had its first store in downtown Columbus. It was first built as a museum as well as a restaurant. In 2007, it closed due to reasons of low revenue.
And if you love beer, you should take note of this. Budweiser has a major brewery in this city. It is on the north side, just around the I-270.
Aside from this big player in the brewery, there are also small breweries. And when there are breweries, there are pubs.
Kahiki Foods is also in this city. If you are familiar, this company is famous for its Asian frozen food offerings.
Columbus has a lot of famous buildings. Some of these are the Ohio Statehouse and the Ohio Judicial Center. The Greater Columbus Convention Center is also, of course, in Columbus.
Now, what does this mean for you?
What this means is that if you love beer enough, Columbus is an ideal city for you.
And if you are planning to move into another location, there is one essential factor to consider. How is the job market in this city? Will you be finally provided with enough job opportunities?
And Columbus has these – restaurants, breweries, and pubs. And finally, it has enough job offerings to provide its citizens.
Cincinnati
On the other hand, how about Cincinnati?
Cincinnati is a colorful city. It is vibrant and welcoming. And yes, we should say that the city is quite unique.
If one looks at Cincinnati, the city is quite beautiful. It has an amazing skyline. Because of its aesthetics and vibe, the city is one of the best places to be in now.
But there are quite a few things one should also know about Cincinnati.
We know Columbus has breweries left and right. But what you have to know about Cincinnati is that it has the biggest Oktoberfest in the US.
The city's Oktoberfest is popularly known as Zinzinnati. And this is one amazing celebration.
Zinzinnati is the largest Oktoberfest in the country. This happens every year between the Walnut and Elm Streets downtown.
Ohio has an existing German community in the south. The event attracts them and their lineage. It brings sumptuous food like potato pancakes and bratwurst, plus there is live music. There is a dachshund race they call the "Running of the Wieners" at the start of the party.
And, of course, the event serves up all the beer you could ever want, all the beer you could ever drink. Every year, there are at least 500,000 people that gather to celebrate the event.
Another thing you have to know about Cincinnati is that this is Spielberg's birthplace.
Before he hit Hollywood, Spielberg was a Cincinnati local. He was of the Queen City before he moved to Phoenix.
He was from a Jewish-Ukrainian lineage. His grandparents migrated to the US and settled in Cincinnati around the 1960s.
Aside from Spielberg, Cincinnati is also home to George Clooney. Neil Armstrong and Jerry Springer were also born here.
And when it comes to chili, Cincinnati has a great love for them.
In fact, every year, the locals of Cincinnati all consume about two million pounds of chili. Plus, they consume about 850,000 pounds of shredded cheese annually. And that's a lot of chili and cheese!
The reason for this is because Cincinnati seems to have its brand when it comes to chili. Chili sauces here can be a bit thinner and sweeter. Their recipe calls for nutmeg, allspice, and a lot more. Some chili sauces even contain cinnamon.
And believe it or not, some contain chocolates.
These chili sauces pair well with hot dogs, while some mix them in spaghettis. And this has been happening since the late 1940s.
The city has more than 180 chili restaurants. And yet you wonder how they can consume more than 2 million pounds of chili per year?
Finally, if one should know something about Cincinnati, it is their baseball team.
The city has the oldest team in America. In 1869, the Cincinnati Red Stockings started as the country's first professional baseball team.
After a rough start in the National League, it changed into the Cincinnati Reds. They play at the Great American Ball Park.
This team is one of the oldest surviving sports teams that still play up to this very day.
Which is more expensive to live in, Columbus or Cincinnati?
Cincinnati's cost of living is 8% lower than the national average. But compared to Columbus, the latter's is more expensive. This puts Cincinnati at an advantage when it comes to costs. Cincinnati is cheaper compared to Columbus when it comes to the cost of living.
Let's look at the details further.
Comparing the two, we look into the essential commodities one considers.
One of these commodities is housing. This would involve the rent of a property. Naturally, this is one of the most important factors to consider before moving.
The other consideration is on costs of food. Here, we cover the costs of dining in restaurants. And if restaurants are not your options, we talk about cooking at home. This brings to the surface the cost of groceries.
Finally, there is transportation that we should consider. This is one of the most important aspects of moving in. Because how else would you be going from point A to point B without this?
Let's start.
Rent
The cost of renting a property is one of the most important things to consider before moving into a city. Aside from this being the most important, this also takes a large chunk of your budget.
Both Columbus and Cincinnati are lower than the national average. But between the two, Cincinnati is cheaper.
The average rent in Cincinnati is around $1,178 per month. In Columbus, the same property can cost you about $1,208 per month.
When it comes to renting studio apartments, Cincinnati is still cheaper. At $565 per month, the price is lower than Columbus's $651 per month costs. The same is true even when it comes to renting a one-bedroom apartment.
In Cincinnati, a one-bedroom unit can cost around $645 per month. This is relatively cheaper compared to $772 per month in Columbus.
In general, Cincinnati is cheaper when it comes to renting properties. Both can be cheaper than the national average. But when both are compared with each other, Cincinnati is cheaper.
Food and Dining
Even when it comes to food and dining, Cincinnati is mostly cheaper than Columbus.
An inexpensive meal in Cincinnati costs you around $12. In Columbus, the same meal can cost about $15. That should be a 20% difference.
The same is true even when dining in mid-range restaurants to fast food. The difference is about 16% and 6% respectively.
Groceries tell the same story as well. With the exception of bread, Cincinnati is cheaper than Columbus.
Milk is 7% cheaper. Cheese is 10%, and beef is 15%. All of them are way cheaper in Cincinnati than in Columbus.
Transportation
When it comes to transportation, Cincinnati is cheaper only on the daily tickets. Most of the time, Columbus is more affordable in this aspect.
For example, a one-way ticket for local transport costs $1.75 in Cincinnati. In Columbus, it would be around $2. But this is where the fun ends for Cincinnati.
Taxis are 28% higher than in Columbus. Also, when one gets to choose the monthly pass for the local transport, it is 16% more expensive.
Overall, Cincinnati is cheaper. The cost of living is always at par with the salaries of the city. In Cincinnati, one can get by with a monthly salary of $4,100. In Columbus, one has to get a monthly salary of $4,300. That's a $200-difference. And $200 can always go a long way.
Which city is safer, Columbus or Cincinnati?
Columbus is safer when it comes to violent and property crimes. The numbers of previous years are putting Columbus to an advantage. Both cities are higher than the national average when it comes to crimes. But comparing to the two, Columbus has lower crime rates.
The crime rate in Columbus is at 39 counts for every 1,000 residents. This is higher than the national average. Compared to cities of the same geographical size, Columbus is already high.
But when comparing Columbus with others of the same population, the overall crime rate is a bit lower. This means that compared to other cities of the same population size, Columbus is safer.
Violent crimes in Columbus is higher compared to cities of the same population size. For every 1,000 inhabitants, at least five would be possible victims of violent crimes. This can be assault, robbery, or rape. Murder is also included in this grouping.
Property crimes include burglary, larceny of more than $50, and arson. Motor vehicle theft is also part of this group. In this aspect, there is a possible 34 victims for every 1,000 inhabitants in Columbus.
Cincinnati has crime rates higher than that of Columbus. At 51 for every 1,000 residents, one can surmise that Columbus is safer. This is also higher than the national average.
When you also compare Cincinnati with other cities of the same population, this is higher. This puts Cincinnati at a disadvantage when it comes to safety.
In violent crimes, Cincinnati has one of the highest rates in the country. There are about 43 victims of these crimes for every 1,000 inhabitants.
In general, both cities are safe.
There may be parts of these cities that one should avoid. But overall, both cities are safe.
These two have some of the highest numbers in the country. But one should never worry about moving in.
Because wherever you may be, you only need to practice caution to be safe.
It's a matter of how you take care of yourself.