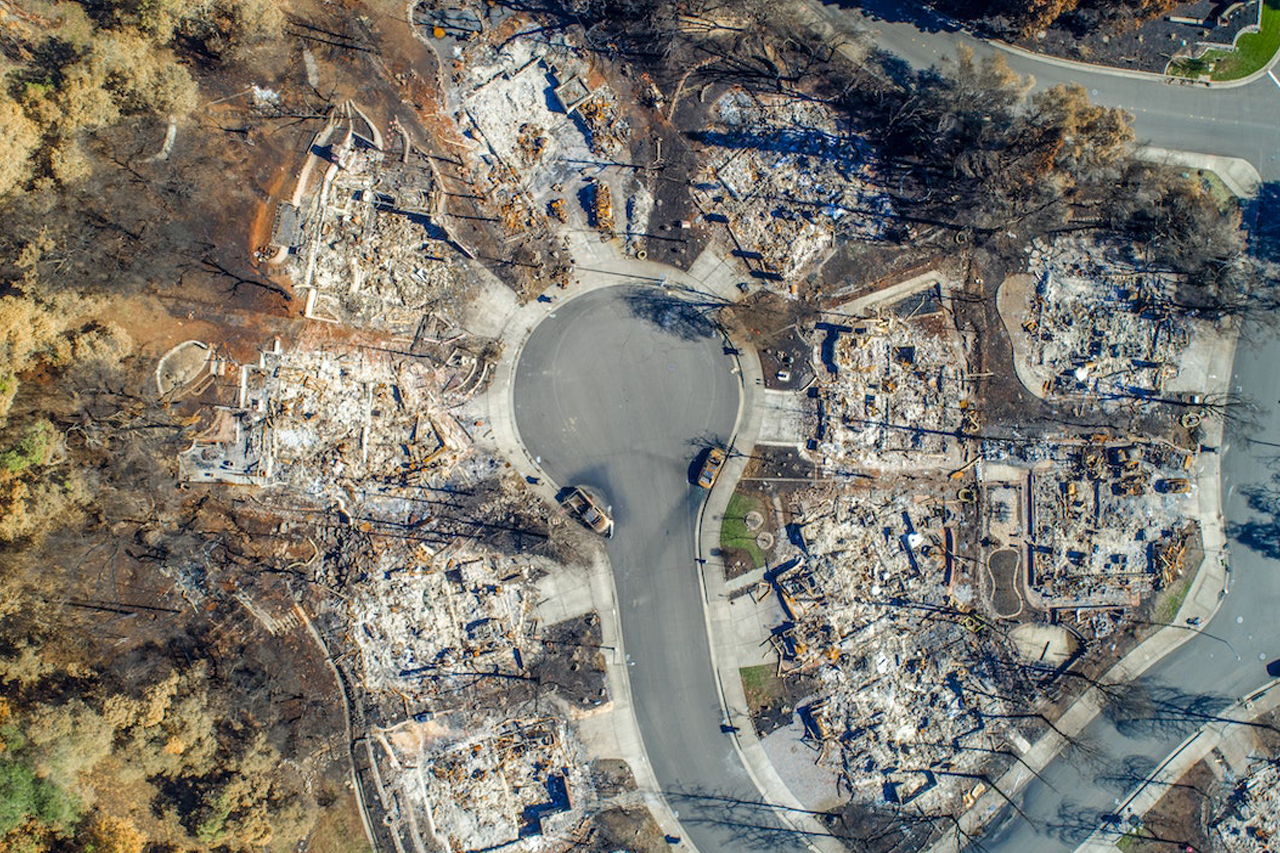 With an area of 42.7 mi², Santa Rosa is another city gem in California, 40 minutes away from the beach. It exudes a small town feel composed of around 334,000 people basking in the relaxing atmosphere in a rural setting. Santa Rosa got its name from Saint Rosa of Lima, and its foundation started in 1933.
The city's easy-going way of life attracts people who want to escape the busy streets of California but simultaneously love to marvel at its beauty and economy. Despite the rapid urban development of surrounding cities, Santa Rosa retains a part of its land solely for agriculture.
Santa Rosa is an undeniable beauty, but it also has challenges you'll have to deal with once you settle here. Thus, a compilation of its pros and cons can help you manage your expectations as you envision what it's like to live in Santa Rosa.
Is Santa Rosa, California, A Good Place to Live In? – A California Gem
The Good Side
The food scene is an absolute delight!
Santa Rosa is famous for its agricultural sector providing locally produced ingredients to restaurants and cafes within the city. Expect to get and taste fresh and organic food here wherever you go.
Additionally, the city ranked 14 among the best food city nationally. John Ash & Co. ,, Ca'Bianca Restaurant, and Stark's Steak & Seafood are three of the best restaurants you can check in the metropolis.
A safe city!
Santa Rosa is generally a safe city if crime rates are the main factor that influences your relocation decisions. It is safer than 26% of cities in the country. Additionally, property crime in Santa Rosa is lower than the average property crime in the whole of California.
For instance, you have only 1 in 61 chances to become a property crime victim in Santa Rosa, whereas the California property crime average is higher, 1 in 47.
Close to San Francisco Bay Area
Most of Santa Rosa's entire location is in a flatland area and is about 40 minutes away from the famous California beaches. Despite this, the metropolis' location is still an advantage for those who plan a short trip to San Francisco Bay Area.
San Francisco Bay Area is only 55 miles away from Santa Rosa, which mostly takes an hour. The proximity between cities provides both career and vacation benefits for their residents.
Some people work in San Francisco Bay Area and live in Santa Rosa, opening up job opportunities. Aside from more job choices, you won't have to go too far for a weekend getaway.
Diverse and friendly locals
Locals in Santa Rosa are friendly and welcoming; thus, you won't feel so out of place here. You can also quickly meet people without being intimidated and make new connections. Below are the city's demographics reflecting its diverse population:
White Americans: 63.99%
Asian: 6.03%
Black or African American: 2.53%
Two or more races: 6.95%
Other race: 18.89%
Native American: 1.07%
Native Hawaiian or Pacific Islander: 0.54%
Moreover, the metropolis is family and kid-friendly, even ranked 37th among the best cities in the country to raise a family.
Less commuting time
You'll arrive earlier than most cities in the United States if you live in Santa Rosa. The metropolis boasts lesser commuting time which is ideal for people who don't want to waste their type getting stuck in traffic.
Compared to the national commuting time average of 25.5 minutes, Santa Rosa's commuting time is only 24.7 minutes, which is a fraction lesser.
Ample attractions to discover
Although Santa Rosa isn't as famous as other California cities, you can rest assured that the city has excellent attractions waiting for you to discover. There are many museums, performing arts, and shopping areas you can find here in Santa Rosa:
Shopping destinations: you'll never run out of shopping destinations to destress and feast your eyes upon in Santa Rosa.
You can always head out to Coddingtown Mall, where you can find a Whole Foods Market and more than 40 shops. Head to Montgomery Village if you are looking for an open-air setting with 70 shops to window shop.
Main attractions: Santa Rosa has touristy level main attractions catering to all ages. Safari West is the city's number one zoo, housing over 1000 animals. The metropolis also has a historic site: Railroad Square.
Moreover, Luther Burbank Home & Gardens is always open for plant lovers and showcases some of the works of the famous horticulturist. Pacific Coast Air Museum is another excellent tourist spot for those fascinated with vintage planes.
Santa Rosa's downtown area also has a roster of restaurants, antique stores, retail stores, nightclubs, and theaters.
Mediterranean climate
For those who love the Mediterranean climate, you're in luck if you move to Santa Rosa. The weather here is mainly warm; meanwhile, it can get damp and cool in the winter. Santa Rosa's temperature all year doesn't go beyond 96°F or below 28°F.
The hottest months happen from June to August. Despite the heat, it is also the perfect time to try several outdoor activities because summers here are comfortable, manageable, and pleasant.
On the other hand, snow rarely happens here; if it does, it doesn't last for more than a day. As a result, the city receives zero inches of snow yearly due to the temperatures rarely dipping below freezing point. Instead, you can expect the winter months to be foggy, wet, and gray.
Santa Rosa has 256 sunny days per year, above the USA average. Thus, you'll have a lot of days to spend some fun under the sun each year.
Highly-rated school system
You'll be happy to know that Santa Rosa boasts a highly-rated school system, with most schools earning above-average recognition. Quality education is a thing in this metropolis which is evident in its high percentage of educated people.
In addition to 42 public elementary, middle, and high schools, there are 50 private schools in the city.
Santa Rosa County District Schools alone serves 18,000 students and comprises five middle schools, ten high schools, 11 elementary schools, and various charter and private schools.
If you want to pursue higher learning, the metropolis has a few colleges and universities, such as Santa Rosa Junior College and Sonoma State University.
Notorious for its wines
Everyone will always associate Santa Rosa with wines because beautiful vineyards surround the city and produce world-class tasting experiences.
Among the most favorite wineries in the country is here in Santa Rosa, including but not limited to Paradise Ridge Winery, Pellegrini-Olivet Lane, Carol Shelton Wines, Donelan Family Wines, and DeLoach Vineyards.
The Bad Side
Wildfires happen here
Wildfire has been a growing concern for residents living in Califonia. Unfortunately, wildfires happen in Santa Rosa, too, and residents are always wary of wildfires coming from northern California.
Wildfire season happens from June to November, wherein it gets worst during August and September. Looking back at 2017, it is currently the major wildfire Santa Rosa has experienced recently, which also burned parts of Napa and other Sonoma counties.
Due to the drought, fire-prone climate, and dry lighting, there is no escaping when it comes to wildfire, making people think twice about moving to Santa Rosa. There is also poor air quality and high levels of air pollution due to wildfires affecting the health of its residents.
Hence, if you plan to move to Santa Rosa, be constantly mindful of wildfires, and invest in face masks, homeowners insurance, and emergency kits if it happens during your stay.
Car-dependent city
Even though Santa Rosa has less commuting time, you'll be able to get things done sooner here if you have a car. The city has a transit score of 27, a 47 walk score, and a bike score of 51.
Thus, most residents see the need to drive a car instead of using public transportation for efficient use of time.
What Is the Cost of Living in Santa Rosa, California? – Optional alternatives against high prices
The Good Side
Affordable neighborhoods
If you plan to relocate to Santa Rosa with a tight budget, you will likely have a hard time. Nevertheless, the city has alternatives for people who don't want to spend too much on things they can have at a lower price.
There are at least two most affordable neighborhoods you can find in Santa Rosa, and these are:
Wright: this neighborhood has a median home price of 519,698 and a median rent of $1,726
Roseland: the median home price here is $664,642, and the $1,453 median rent
Knowing California's soaring real estate market, the two neighborhoods are a pretty good deal you might want to consider.
Bargain stores are becoming a thing.
Bargain stores like Falling Prices have drawn in hundreds of customers in Santa Rosa since their opening. For those who don't want to spend most of their income on high living costs, going to bargain stores is an excellent alternative to which even Santa Rose residents agree.
You can always head on to several bargain stores spread across the city to buy necessities and wants at a lower price.
The Bad Side
Expensive city
Living in Santa Rosa means buying goods and bills 49% higher than the national average. Everything here is at a high price tag which can be very troublesome for many people facing a financial crisis.
Santa Rosa is also the eighth most expensive city in California, and the prices are not going down anytime soon.
For instance, essential utilities like electricity and water can cost you $221.24 monthly. For groceries, 1 kg of chicken fillets costs $18.72, while 1 kg of rice costs $5.13.
The typical price you'll pay for a meal in an inexpensive restaurant in Santa Rosa is $24. Furthermore, a 0.5-liter draught of domestic bear usually costs $6.38.
Therefore, you might want to consider other California cities if you think you'll be losing most of your income on the prices in Santa Rosa.
High taxes, too
The tax burden is another financial responsibility you must comply with in Santa Rosa. For example, the city has a higher sales tax rate than the US average of 7.3%. Residents in Santa Rosa face an 8.6% sales tax rate and another tax rate for the property.
Even though property tax rates in the city vary, knowing that you still have to pay for it is disheartening.
Why Work in Santa Rosa, California? – Agriculture is its leading sector
The Good Side
Promising job market
Santa Rosa has a low unemployment rate of 2.8%, so residents will not run short of work opportunities. The good thing is the city has been experiencing a downward slope on its unemployment rate graph for the past months, strengthening its economy more.
The metropolis's impressive agricultural industry has sustained restaurants and residents with high-quality locally harvested organic ingredients.
Aside from the agricultural sector, tourism, education, and healthcare industries also play a vital role in its booming economy. Here are the top employers in Santa Rosa that have been employing the majority of the workforce in the city:
Santa Rosa School Districts
Kaiser Permanente
Sutter Santa Rosa Regional Hospital
Keysight Technologies

If you are an entrepreneur, Santa Rosa is also a great place to start new businesses while enjoying and getting inspired by the city's beautiful scenery.

The Bad Side

9.3% income tax rate

The US average income tax rate is only 4.6%; therefore, Santa Rosa's 9.3% is undeniably more than double the national average. Nevertheless, the income tax rate in Santa Rosa applies to residents belonging to the $53,980 to $275,737.

In Santa Rosa, you may hesitate to earn more because of its high-income tax rate. Because of this con, people have second thoughts about moving to the city.

Santa Rosa experiences a boost in its economy and, at the same time, continues to retain a part of its rural area to support the agricultural industry and winery businesses that continue to be a leading contributor to the city's economic success and what its residents enjoy now.

However, the city's painful high prices and tax rates can be its main downsides that are non-negotiable for some. Don't hesitate to comment below and share the striking aspect that makes Santa Rosa a dream city for you.