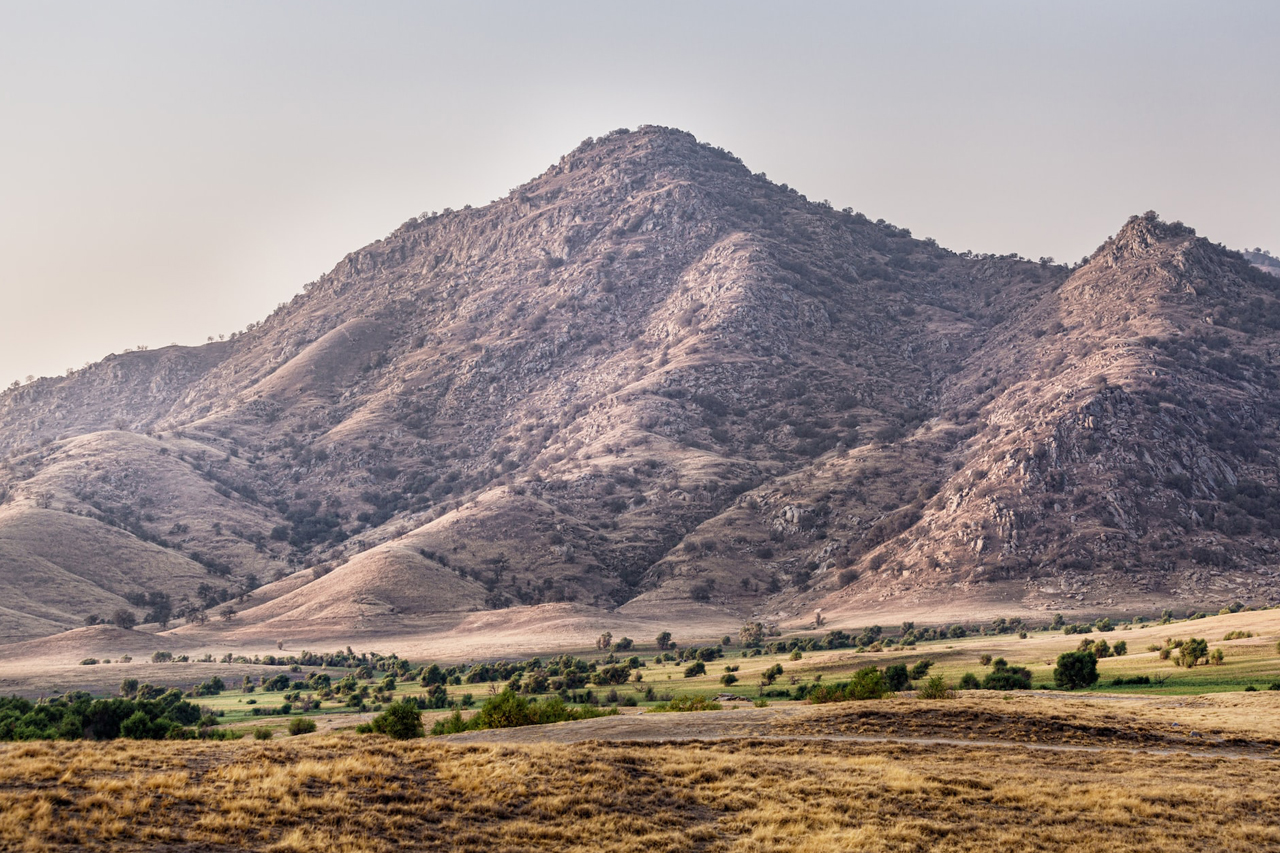 Rancho Cucamonga is a gem worth noticing and considering if you are looking for another metropolis to settle into California with a suburban feel. The city is known for its historic Route 66 and around 37 miles of downtown Los Angeles composed of 176,494 population.
It derived its name from kukamonga, meaning "sandy place." Despite the city's size of only 40.12 mi², it provides its residents with a thriving economy, rich heritage, and stunning beauty. Rancho Cucamonga also earned a moniker as the "Crown Jewel of the Inland Empire."
For sure, living in every metropolis has its benefits and downsides. Because of this, a careful and calculated decision is understandable.
Is Rancho Cucamonga, California, A Good Place to Live In? – Safe and sound living
The Good Side
Unsurprising great weather
Cities located in California enjoy great weather, which is why people choose to relocate here. Rancho Cucamonga, located in southern California, offers unsurprisingly pleasant weather to residents and tourists alike. The city guarantees a sunny climate with no traces of snow during winter.
It is the perfect place for people who don't like the cold and the harshness of winter season. Temperatures in Rancho Cucamonga don't go below 35°F nor exceed 102°F, and the hottest temperature mostly happens in August.
Since the temperature doesn't go below freezing point in the winters, it rains in the city instead. The city also has an average of 287 sunny days yearly compared to the national average sunny days of 205.
Therefore, if you love the Californian weather, Rancho Cucamonga never disappoints with its sunny climate.
Perfect for households with kids
Rancho Cucamonga has qualities and amenities that also cater to families' needs. Especially for households with kids, amenities like parks, daycare centers, playgrounds, and educational attractions help the child's development and provide a place where they can exert most of their energy.
For instance, kids can have fun with their families on the weekend at Hermosa Park, Beryl Park West, and Victoria Arbors Park. Lil Blessings Family Daycare, Gracies Family Day Care, and Mom's Quality Daycare are among the daycares every parent can count the safety and learning of their children on.
Prioritizes safety
No one wants to live in a place where crime is rampant, and luckily, the Crown Jewel of the Inland Empire is among the safest city in California. The metropolis boasts fewer crimes compared to the national and California.
Indeed, Rancho Cucamonga is even safer than 25% of the cities in the country. Compared to the national average, violent crime in the city is 21% lower, while property crime is also 7% lower.
For example, for every 1000 people, only 308 are victims of violent crime in Rancho Cucamonga. Meanwhile, the number of violent crime victims nationally reaches 388.
For better comparison, below are the following total number of reported incidents per 1000 people:
Rancho Cucamonga: 2,133
California: 2,581
National: 2,346
Based on the data above, Rancho Cucamonga has fewer incidents than the national and state-wide count. As a result, Rancho Cucamonga is a safe city with a total average crime rate of 9% lower than the national average.
Included in the "Happiest Cities in America"
Rancho Cucamonga may not be one of the most famous cities in the USA, but it certainly makes an effort to keep its residents happy. Since 2018, the metropolis has reached Wallethub's "Happiest Cities in America" ranking, and Rancho Cucamonga ranked 14 out of 180 cities in the USA.
Nevertheless, it doesn't stop there because the city recently ranked again, earning a total score of 57.13 on the following metrics: emotional & physical wellbeing, income & employment, and community & environment.
Since not all countries in the United States make it to the list, it is a big deal that Rancho Cucamonga ranked in the report.
Centralized location
Compared to other cities in California, Rancho Cucamonga offers the best of both worlds: mountains and beaches. Its centralized location will always be an excellent advantage for people who are physically active in anything outdoors.
For example, it is close to Big Bear Lake, where you can snowboard, bike, ski, or hike the trails. World-class beaches are also a short drive from Rancho Cucamonga.
Aside from the mountains and beaches, major cities are also near the city. Below is the following driving time you can expect if you go to other neighboring cities by car from Rancho Cucamonga:
Los Angeles: 45 minutes drive
Palm Springs: slightly over an hour drive
San Diego: about a two-hour drive
Hence, Rancho Cucamonga's accessibility to other cities makes it a desirable place to settle for people who prefer to find work from neighboring metropolises.
Pure recreational bliss
Rancho Cucamonga also has several attractions that entice locals and tourists alike annually. You can either bask in the sunlight or have fun indoors as much as you want. Here are the major attractions that you can explore in Rancho Cucamonga once you finally settled in:
Pacific Inland Empire Trail: this is one of the most popular major tourist attractions in Rancho Cucamonga, with over 21 miles designated for hiking and biking. It also has scenic views of the city you would never want to miss.
Victoria Gardens: another popular destination in Rancho Cucamonga, providing its guests with outdoor shopping and dining experiences. If you feel stress is wearing you out, you can unwind and do window shopping here.
Joseph Filippi Winery: if you enjoy sipping the sparkling and bitter taste of wine, this winery is the best for wine tasting and tours.
Lewis Family Playhouse: known as the city's music and performance paradise destination where various musicals, dance shows, live music, comedy acts, and plays happen.
North Etiwanda Preserve: the perfect getaway for nature lovers who love to appreciate nature's beauty while hiking towards Etiwanda Falls.
Also, check out Angeles National Forest, Ontario Mills, Claremont Village, and Rancho Cucamonga Epicenter Entertainment & Adult Sports Complex. The metropolis has yearly festivals you can attend, including but not limited to the Cucamonga Challenge and Founders Day Festival and Parade.
Restaurants abound
Besides fun outdoor and indoor activities, Rancho Cucamonga has plenty of dining options and a food haven. For your morning coffee, you can always head to the nearest coffee shop in your neighborhood or spend your weekend mornings at Calle Ocho Cuban Coffee and Empanadas or Boba Break Tea House.
The city also has restaurants perfect for a weekend brunch, such as Steer N' Stein, or you can head to Old Town Baking Co for a sweet treat.
For a more casual and fun-dining experience, explore the delectable food offered by El Chilitos Mexican Restaurant, Magic Wok-Fontana, and Gyu-Kaku Japanese BBQ. Cluck N Pollo always got you if you can't get enough of tacos.
Highly rated schools
Education is an essential aspect of a person's life, and luckily, Rancho Cucamonga has highly-rated schools where you can enroll your kids. The city's overall K-12 schools are well-performing.
If you prefer to enroll your kids at a public school, check out these top public schools in the city: Grapeland Elementary School, Rancho Cucamonga High School, and Los Osos High School. On the other hand, here are the top private schools in the metropolis:
Sacred Heart Parish School
United Christian Academy
Alta Loma Christian School


For those who seek higher education, there are three prominent colleges accessible in Rancho Cucamonga:

San Joaquin Valley College – Ontario
Universal Technical Institute – Rancho Cucamonga
Chaffey College

It is not surprising that Rancho Cucamonga is a family-friendly metropolis because of its roster of high-rating schools you can choose from for your kids. Moreover, the city also has a high percentage of educated people.

The Bad Side

Heavy traffic

Rancho Cucamonga has one of the worst traffic in the United States, with limited public transportation. Thus, it can be challenging for residents to drive in and outside the city daily, especially during rush hours. Despite the city's centralized location, it has a track record of traffic over the years.

Also, driving from major neighboring cities to Rancho Cucamonga will take much of your time.

Going around by car is ideal.

If you want to go around the city and finish your errands quickly, you may need to use a car for most errands. Take a look at the following scores below to see how Rancho Cucamonga is doing in terms of walkability, bike, and transit:

Walk score: 41
Bike score: 45
Transit score: 22

It is not surprising that Rancho Cucamonga has a low transit score because of the few available public transportation options. Furthermore, both walk and bike scores are below 50.

As a result, either you have to live near your workplace, or you'll need a car to help you go around the city no matter the distance.

No distinct seasons

Rancho Cucamonga has four seasons, but the place experiences sunny weather most of the year, meaning it has no distinct seasons. As mentioned, snow doesn't happen here, and the weather is mostly sunny.

Hence, Rancho Cucamonga lacks seasonal changes that can be troublesome for people who desire the classic four seasons.

What Is the Cost of Living in Rancho Cucamonga, California? – One of the cheapest to live in California

The Good Side

2nd most affordable city in California

Rancho Cucamonga ranks number two among Cali's cheapest cities to live in. If you dream of living in California but the high prices make you think twice, you'll be glad to know that some places here have lesser living costs.

If you compare the city's prices to others, you'll notice that the cost of living here is relatively low. For instance, Los Angeles is 27.9% more expensive than Rancho Cucamonga.

As a result, Rancho Cucamonga became an affordable option for many families who seek to pursue the California dream.

Here, rent, utilities, and food will cost you $2000 a month, whereas, in Los Angeles, rent can skyrocket to as high as $2000 per month. In addition, the average monthly budget for one person in Rancho Cucamonga is only $2400.

The Bad Side

Expensive than the national average

Rancho Cucamonga is among the cheapest in California, but the city is still more expensive than the national average. If you look closely, California is the third most expensive place to live in the country.

The cost of living in the city is 40.8% above the national average. For example, a loaf of fresh white bread can cost $2.00, while a monthly internet connection costs $60.00.

Therefore, it is always important to check whether your income can sustain the high prices if you move to Rancho Cucamonga.

Why Work in Rancho Cucamonga, California? – High income and job growth

The Good Side

Healthy economy

Residents in Rancho Cucamonga enjoy a healthy economy and a consistently low unemployment rate. As a result, the city has a promising job market with a mix of blue-collar workers and young professionals.

The city's top industries include healthcare & social assistance, retail trade, educational services, public administration, and utilities, significantly boosting the economy.

The following are some of Rancho Cucamonga's top employers that you might want to check out:

Amphastar Pharmaceuticals
Pneudraulics, Inc.
Chaffey Joint Union High School District
Inland Empire Health Plan
CO-OP Financial Services

Moreover, Rancho Cucamonga faces a 3.0% unemployment rate, which indicates that the city's job market is in excellent shape. For the next ten years, residents expect job growth to reach 40.4%, higher than the national average of 33.5%.

High income

As opposed to the high prices in Rancho Cucamonga, the residents here have an average yearly income of $31,518, which is $2,973 higher than the US average of $28,555.

On the other hand, $77,061 is the yearly median household income in Rancho Cucamonga, whereas it is only $53,482 for the US average. Thus, the projected average income in the city means you can sustain the high prices it entails.

The Bad Side

The soaring income tax rate

Unfortunately, living in Rancho Cucamonga gives you the responsibility to pay an income tax rate of 9.3% if you reach the income bracket imposed by the regulations.

Compared to the country's income tax rate average of 4.6%, Rancho Cucamonga's high income makes it a significant factor for people not to move here.

Crown Jewel of the Inland Empire is another excellent metropolis to consider if you want to live the famous California dream many people wish to have. With its booming economy, safe environment, sunny climate, and prices lower than other California cities, you won't regret living here.

Nevertheless, the decision comes from you as you consider what makes Rancho Cucamonga the least preferred city for you. You can share your thoughts below and have a fun conversation discussing what you can't wait to experience in Rancho Cucamonga.