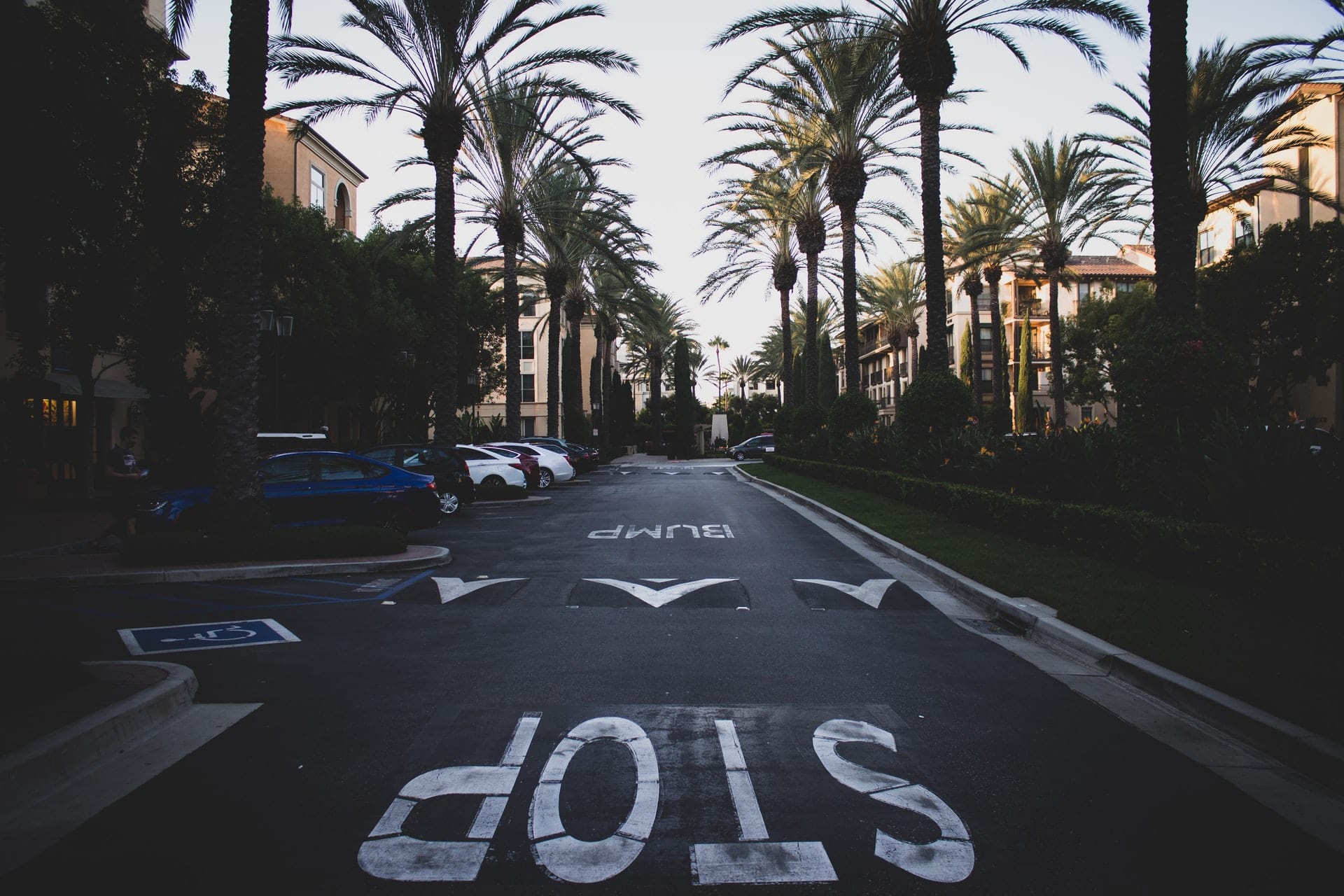 From antique carousels to a giant helium balloon, Irvine is an interesting place to live in.
It is a city in Orange County, California. A few minutes to the east is the Great Park where you can ride the balloon I was talking about. This would give you amazing aerial views of the city and beyond.
But aside from these, are there enough reasons for one to move to Irvine?
Let's take a look.
What is it like living in Irvine, CA? – Everything You've Asked For
Irvine has everything one can ask for in a city. It is clean, safe, beautiful, and has all the perks of a perfect city you can ever imagine.
The city has a population of more or less 270,000. As I have said earlier, it is in Orange County, California. But what one should know is that Irvine is one of the most amazing places to live in, in California.
The city brings with it a mix of urban and suburban vibes. You get a lot of restaurants. You have access to thousands of coffee shops. You also have parks around.
Aside from these, there is that antique carousel I was talking about. Plus, there's the giant helium balloon you can ride in.
Once in Irvine, you can stroll along the ancient sycamore trees in Bommer Canyon. And I know your kids would love the Pretend City Children's Museum. You see, they have a kid-sized post office in this museum that your kids would love.
Also, the art scene is superb!
Those that live in Irvine have moderate views when it comes to politics.
Plus, if you have kids, Irvine is perfect. Their schools are top-notch!
The Good Side
One will never run out of good things to say about Irvine. Here are a few of them.
Squeaky Clean!
One of the major turn-ons when it comes to choosing a city to live in is its cleanliness.
I know you, as well as everybody else, understand how important this is. Irvine is that – squeaky clean.
The city itself has a deep understanding of the essence of living up to the community's expectations. The government steps up to deliver an amazing and consistent service on a regular basis.
One of the things I admire the most about Irvine is its innovative programs. All these aim to further reduce the amount of waste that pours into landfills.
The government encourages recycling. This minimizes the carbon footprint that is dangerous to the environment.
Waste management in Irvine is a thing. And it's a good thing!
The Safest
When moving to a different location, one of the things we ask is how safe it is.
With Irvine, this shouldn't be a problem at all.
Why? Because Irvine is America's safest city since 2005. This is according to the FBI. And not only that, but Irvine is also one of the world's safest cities.
With a crime rate of about 15 for every 1,000 residents, the crime rate in Irvine is one of the lowest. It is even lower than the average crime rate in the states.
In a nutshell, heinous crimes like murder, rape, assault, etc., rarely happen in this city.
Do you need a good reason to move to Irvine? The low crime rate is, in itself, the game-changer.
The Finest Educational System
I dare say; this is the best option you could ever get when moving with a family.
Irvine has the best schools for your kids.
The Irvine Unified School District is Irvine's pride and honor. It is a school district that serves more than 34,000 K-12 students. All these are from 22 elementary schools, six middle schools, and six high schools.
When it comes to quality, Irvine is top-notch. These schools are some of the best, not just in California but as well as in the whole United States.
In fact, in the last Academic Performance Index, Irvine's district got a score of 921 out of 1,000. This puts Irvine on top of everybody else in the US when it comes to the quality of education.
The schools in Irvine always get California's highest honor. This is for bagging the label of California Distinguished School for years. Do you know when? It was for 48 times, since the year 1986. It was that long that Irvine gets consistent recognition from the state.
If you're moving to Irvine, this is another advantage you will get – the best schools. You can rest easy that with Irvine, your kids get the best quality of education one can ever find.
The Bad
We can't always have sunshine. I'm kidding. You see, no matter how great a city is, there will always be something in there that is a little bit undesirable.
Here are a few of them.
The Transport System… Or the Lack of It
To be honest, Irvine's transport system is not that good. I mean, it's fine, but it is something that can still be improved.
When in Irvine, the only options you have when it comes to public transportation are buses. Buses and the Metrolink. Well, there are Amtrak trains, but these trains take you out of Irvine.
Most suburban communities are pretty well spread out. This is the same as Irvine.
As such, you may need to walk a great distance in order for you to get to a bus stop. Well, there are Uber and Lyft rides available. But these could cost you much.
In general, Irvine's transportation system has a lot of things to improve on. This is one of those things you have to deal with. Unless, of course, you have a car.
What Nightlife?
Yep. What nightlife were you talking about?
Some California cities have a healthy nightlife. Irvine is somewhat struggling in this aspect. It's not a bad thing for some.
But where would you go after a hard day's work? Or where do you and your colleagues celebrate a promotion? Nada!
Well, there are pubs and bars here and there. But they are not at par with the other Californian cities.
If somebody could at least put up something that's a little bit posh, that would have been great.
But for now, I am still going to ask. What nightlife?
What is the cost of living in Irvine? – At the Expense of Education and All
While Irvine has the best schools, it also has the highest prices. Not just with one or two commodities, but almost everything. I say almost because we have other commodities that are acceptably-priced.
For a national index of 100, Irvine is at 187. Can you imagine how expensive that is?
I know you can, but if not, you can read on to find out more.
The Good
Not everything in Irvine is expensive. There are a few things here and there that are priced just fine.
Here they are.
A Healthier Irvine
I was so surprised upon finding out that healthcare in Irvine is actually cheaper.
If we go back to the index of 100, California's is 92. Irvine sits at almost 96.
Irvine's healthcare system is more affordable than the national average. The rest of California is more affordable, though.
But this is good news in itself.
Compare to cities in other states; I am sure you will have more access to cheaper healthcare in Irvine. And when the rest of the commodities go sky-high, at least you have the healthcare system to hold on to.
That's at least a healthy thought.
Utilities in Irvine
Another surprising fact is that Irvine's utility bills. They are below the national average.
We always look at Irvine as a little bit more expensive. But what you don't know is that its utilities are way more affordable compared to the others.
I mentioned it before. The utility costs in Irvine is lower than the national average. Not only that, but it is even lower than California's average.
The rest of California is 4 points higher than the national average. Irvine is slightly lower at 98.5 out of the 100-point index.
Knowing that something else is affordable in Irvine is electrifying!
Off to the Groceries
The cost of groceries in Irvine is a little bit higher than the national average.
It sits at 105 points when the national average is at 100.
But when you compare grocery costs with other cities, it is slightly lower. For example, you are a big fan of chicken fillets.
In Irvine, a chicken fillet is at $10 per kilo. In Los Angeles, it would be around $12 per kilo. A dozen eggs in Irvine costs $3.12, while in Los Angeles, it would be about $3.50.
While the difference may not be that huge, this is something you just can't ignore.
At the end of the day, we have the right to celebrate even with little wins.
The Bad
I wouldn't say they're really that bad.
But when it comes to the cost of living, these are the things that could shatter your dreams of moving to Irvine.
The Housing Problem
I can summarize it in one sentence.
The housing in Irvine is more than 200 points higher than the national average.
That sentence summarizes it all.
To make it easier to imagine, here are a few examples.
A studio type apartment in Irvine can cost you $1,700 or more. Compare that with the national average of $800.
Or, if you're moving in with your family, a three-bedroom apartment can cost you about $3,500 or more per month. This gives you a wide variance from the national average of $1,500 per month.
Well, that, my friend, is expensive!
Is Irvine, CA, good for business? – The Business of Free Licenses
In general, Irvine is not bad at all for business. There may be a few things that need a bit of fixing. But in general, it is a good place to put up a business.
The city is home to more than 23,000 businesses with a workforce that totals to more than 200,000. The population is diverse and well-skilled. No matter the industry you are in, Irvine can supply you with the workforce that you need.
This is what makes Irvine an ideal place to put up a business.
While not really the best, the choice to start your business in Irvine is not bad at all.
The Good Side
Here are a few things in Irvine that can help you and your business grow and foster.
A Diverse Workforce and a Stronger Economy
One of the best places to be in right now is in Irvine, especially if you are putting up a business.
Irvine has an urban-suburban lifestyle. Because of this, you get the right amount of workers that are skilled in many aspects. Are you looking for a workforce in the hospitality industry? They have that. Are you looking for accountants? Irvine has that.
Irvine's easy access to the best education in the country paved the way for a diverse workforce.
Plus, over the years, we have seen Irvine's economy improving year by year.
Just when the US averages at 3.7%, Irvine ended the year 0.6% higher. The job market is also expected to be higher than the national average.
It was a good year. Despite the pandemic, Irvine's economy is striving to remain as healthy as it was last year. And so far, it's not failing!
The Irvine Business Park
One of the things that make Irvine an ideal place to start up a business is its Business Park.
With a location in Alton Parkway, the Irvine Business Park is home to multi-tenant units. Each unit would measure from about 1,200 to as much as 5,000 square feet. There's another building that can provide you with a lot of space.
And what's best is that the whole Business Park offers you great architecture. It also has beautiful landscapes and enough parking.
Plus, it sure pulls your market to your business.
Would you dare ask for more?
Lower Taxes and the Free Business License
I would have to keep this short.
For you to put up a business in Irvine, you need to have a business license. One thing you should know is that business licenses in Irvine are for free.
Aside from that, the UUT is lower than in other cities. UUT is short for the utility user tax, by the way.
It is only at 1.5% and can only go to as much as $5,000 per year as its maximum.
Can things get any better than this?
The Bad Side
Not everything in Irvine is smooth-sailing for the business. There will be a few challenges along the way.
But if you know how to turn these challenges around, these can work to your advantage.
Here is one major hurdle you have to go through.
The Competitive Market
Because of Irvine's pool of high-skilled workers, it has, over the years, attracted a lot of businesses.
While this is a good thing for the city's economy and manpower, it is a bit of a challenge for businesses themselves.
When putting up a business in Irvine, make sure to be the best at what you do. Because I must tell you, the competition is stiff.
There is no time for you, as a business owner, to let your guards down. One moment you think you're ahead. The next thing you know, somebody's overtaken.
The thought can be daunting. But having great competitors provide a lot of growth opportunities. You explore ideas. You explore other options. You strive to be the best.
Conclusion
In summary, Irvine is a great place to move to. That is if you can afford it.
There are lots of parks. The grounds are well-maintained. The weather is nice most of the time. The roads are wider. The community is safe. The schools are the best there is. The beaches are close.
The disadvantage? Expensive.
Before moving to Irvine, it would be best for you to do your assignment. Actually, the fact that you're reading this means you're on the right track.
And when you have finally decided, do let us know.
We hope to see you there.