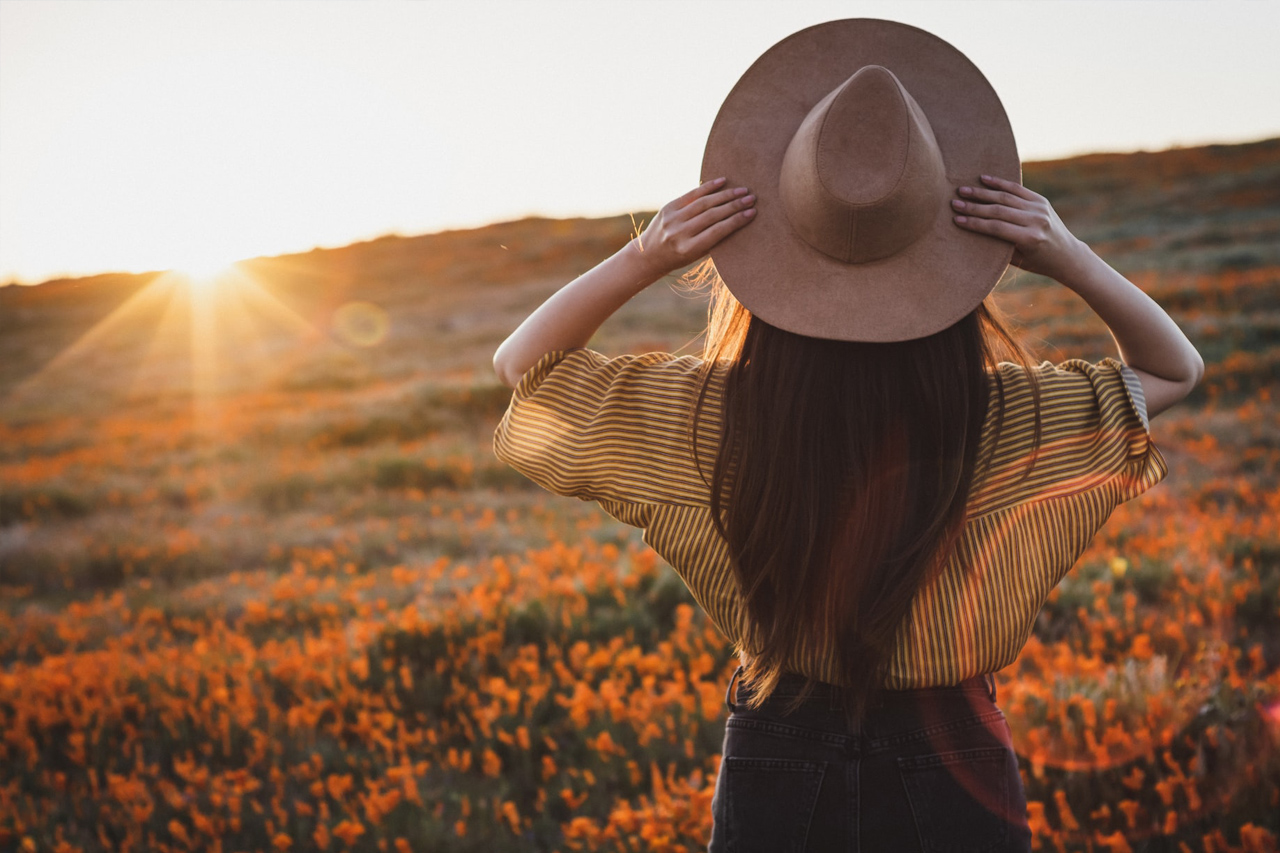 Lancaster is a medium-sized city in the state of California. It is the 30th largest community in the state, with a total of 47 constituent communities and a population of 173,516 people.
The town was the first community settled in the Antelope Valley, although Palmdale ended up being the first municipal in the region. This place is also the northernmost city in Los Angeles County and is separated from suburban Los Angeles by the San Gabriel Mountains of the Angeles National Forest.
Lancaster, one of the most important in the region, is a magnet for many people and can be the place for you to live if you choose to do so.
To learn more about this community, keep reading this article. Here, we'll concentrate on the pros and cons of living in this Californian metropolis.
Is Lancaster a Good Place To Live In? – The First Totally Alternative Energy City in America
The Good Side
Lancaster Is Close To Larger Nearby Cities
It is inaccurate to say that Lancaster is a city lying in the middle of nothing. The town is peaceful and unhurried, but it is located conveniently near bustling metropolitan areas like Los Angeles and Anaheim.
It will take around 95 minutes from this location to travel the 153 kilometers that separate this city from Long Beach, California.
Although San Diego is further away, you can still reach it in under three hours.
If this region's relaxed and suburban lifestyle gets boring for you, you can take a day excursion to one of the large cities nearby.
It Is Home to a Various Selection of Recreational Opportunities
Even though Lancaster is a suburban city, one should not mistake that this town is dull.
Living here, you can enjoy the area's outdoors in various ways, including playing in parks, hiking trails, and sporting events.
This town is in charge of maintaining twelve city parks that comprise about 450 acres of public land. These green spots are all free to explore and provide an excellent opportunity to take advantage of the pleasant weather.
Picnicking, a game of tennis, and a swim in the pool are just some examples of the everyday activities you can enjoy at various parks.
Sgt. Steve Owen Memorial Park, formerly known as Lancaster City Park, is one of the most popular parks in the city and is frequently used for community gatherings.
This 63-acre park is always bustling with activity, including bike repair clinics and food truck gatherings. Also, it contains many facilities, such as an activity center, illuminated tennis courts, and a softball complex.
You can also visit Apollo Community Regional Park, Tierra Bonita Park, Jane Reynolds Park, and El Dorado Park, among others.
The town is particularly well-known for the Red Poppy Festival, which is held annually and draws thousands of people from different places.
The Antelope Valley Poppy Reserve is possibly the area's most popular attraction. Other attractions include the Museum of Art and History, the Prime Desert Woodland Preserve, the Saddleback Butte State Park, and the Lancaster Performing Arts Center, among others!
Living here gives you access to some attractions that, without a doubt, will blow your mind and make you fall in love with the city.
The Place Is Home to a Diverse Population
The diversity of its residents is one of Lancaster's most appealing aspects.
The people who make this city their permanent residence identify with a diverse range of racial and ethnic communities when asked about themselves. Hispanic or Latino people make up 39% of Lancaster's total population, making them the most prevalent ethnic group in the town.
White people make up this area's most significant percentage of residents, followed by people of African descent and Asian descent. The German, Irish, English, Italian, and French ancestries are substantial among the residents of this metropolis.
If you choose to make this place your home, you will realize that it represents the concept of a "melting pot" in the United States.
The City Promotes Solar Energy
If you are concerned about the environment's condition, you will be amazed when you learn the next advantage of residing in this city!
Lancaster's dedication to environmental protection is one factor that makes it stand out from other Californian cities.
Most of the town's infrastructure, including City Hall, local schools, and even the minor league baseball stadium, is solar-powered. It wasn't until 2013 that the city became the first municipality in the United States to use the installation of solar panels on all newly built homes.
It helps the community become more carbon neutral, which works hand in hand with making Lancaster the first net-zero emissions city in the world.
It also converted all its buses to electric buses. It has also installed a hydrogen system for powering vehicles, as it wants to be the first metropolis in the world to be powered entirely by hydrogen.
Living in this community, you will be proud of how you live and work each day since you are at the forefront of solar energy innovation.
The Bad Side
Lancaster Is Dangerous
One of the drawbacks that can make people think twice about coming to this city is the high crime rate. Many California communities have a high crime rate, and Lancaster is no exception, with a rate of 5% higher than the national average.
However, you shouldn't worry because there isn't a more considerable risk of property damage if you live here. Property crime is low compared to the rest of the country.
However, there is a significant problem with violent crime here, with a rate that exceeds the national average by 96%.
The odds of becoming a victim of criminal activity in this town is 1 in 41. Despite all of these factors, the area is still safer than 11% of cities in the United States, which indicates that the situation is not quite as dire as it is.
It's also encouraging to see a 17% decrease in the crime rate in Lancaster over the past several years.
It Is California's Most Stressful City
Lancaster is the most stressful city in California, according to a recent study by a credit card comparison and financial education website.
The study based its decision on a set of factors, such as the chance of being a violent crime victim and the time it takes to get to work. It also based its decision on the average number of hours worked each week, the number of divorced people, and the amount of money that goes toward housing.
When measured against these criteria, the town came out on top as the number one city in the state out of twenty.
Because of the area's mix of long work hours, high divorce rates, and long average commute times, it came out on top as the most stressful place to live in the country.
Living here, you should be aware that life in living in Lancaster can be stressful, and if you are searching for a more calm lifestyle, you should look elsewhere.
What Is the Cost of Living in Lancaster? – A Budget-friendly Desert Town
The Good Side
Lancaster Is a Low-cost Spot in the State
If you choose to make your home in Lancaster, you won't need to be too concerned about the cost of living. It is one of the cheaper places to live in California, and if you make an average wage, you will have no trouble covering your essential living costs.
This town's cost of living is 37.2% lower than the average for California. You will quickly realize how affordable this city is when you compare it to other places in the country where the cost of living is higher than the average for the state.
If you live here, you will notice that everything is more affordable compared to the cost of living in other cities within California.
Its Housing Costs Are Lower Than Those in Other Cities
It is general knowledge that purchasing a reasonably priced home in California can be challenging. Homes in the state are costly and out of reach for most people's budgets.
In California, the average price of a home is currently $799,311. Fortunately, there are still areas with affordable housing costs, and Lancaster is one of those places that is ignored occasionally as a prospective option for homebuyers.
The city's price of $385,400 for a home is significantly more reasonable than the average price of a property across the state. So if you want to buy a home in California, you might consider purchasing here.
Also, compared to the average for the state of California, the cost of rent is significantly reduced here. Therefore, even if you rent an apartment, you will still be able to get it for a more affordable price.
The Bad Side
The Place's Housing Market Is Relatively Competitive
The housing market in Lancaster, California, receives a score of 69 out of 100, indicating that it is somewhat competitive.
When you are looking for a property to buy here, you will notice that some of the homes on the market have had several bids.
In this city, a typical home sale occurs approximately 20 days after it is up for sale for 1% more than the list price. On the other side, hot homes have the potential to sell for approximately 3% more than the list price and go pending in about nine days.
As a direct result of the high demand for homes in this town, the local real estate market has become increasingly competitive, leading to a 2.8% increase in property prices compared to the previous year.
When you have chosen a home you are interested in purchasing; you must act quickly to schedule a viewing so you can take possession of it without delay.
Why Work in Lancaster? – A Center for a High-quality Labor Market
The Good Side
The City Has a Varied Labor Pool
In contrast to other cities, Lancaster does not primarily consist of either white- or blue-collar workers. Instead, various white- and blue-collar jobs are the most prominent in this metropolis.
In general, professionals, salespeople, office workers, and others who provide services make up the majority of the town's labor force. A significant number of people in this area are working in positions involving sales and management, as well as those involving office and administrative assistance.
Antelope Valley Union High School District, Mira Loma-CA State Prison, and Rio Tinto Minerals are a few of the other major employers in the neighborhood.
If you are new to the city and are looking for work, you can start your search for employment by checking through the local advertisements and at staffing agencies in the area.
You can also contact the Lancaster Chamber of Commerce if you are a new company owner in the area. The chamber hosts expos, business breakfasts, and many other events for merchants that contribute to the sustainable economic development of the district.
The Bad Side
Lancaster's Unemployment Rate Is Extremely High
There is no question that Lancaster has a very high unemployment rate, with an average of 15.6%, even though the city's workforce is quite diverse.
The alarming number, which is far higher than the average for the entire country, is not very encouraging in light of the current state of the economy.
Apart from that, the city has incompetent wages. Compared to the national average of $28,555, a resident's annual income in Lancaster is significantly lower, coming in at just $19,703.
On the other hand, the annual income of its median household is only $49057, which is significantly lower than the average income of $53,482 across the country.
The combined effects of this high unemployment rate and the city's relatively low per-capita income have contributed to a poverty rate that is slightly above average in the region.
A staggering 23.8% of people in Lancaster live below the poverty line, far higher than the national average of 10.5%.
Before choosing to relocate to this town, consider this drawback carefully because it will significantly affect your personal and professional lives.
The suburban city of Lancaster is a lovely metropolis that provides easy access to natural places, many employment options, and a reasonable cost of living.
It is a terrific place to live due to many factors, but certain drawbacks will make you think twice about moving here.
However, the ultimate decision on whether Lancaster, California, has the amenities you need is up to you.