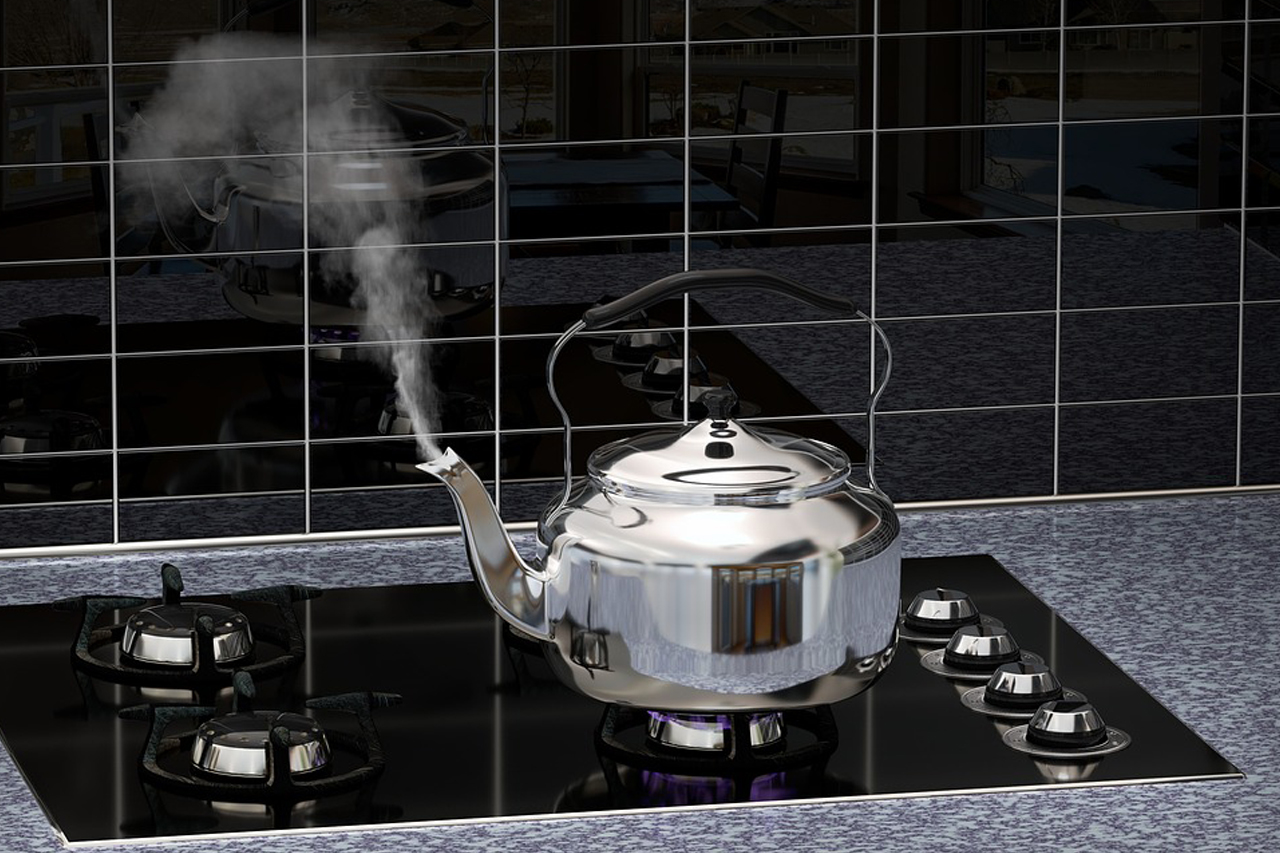 In a hotel room, have you ever thought, "How wonderful it would be right now to have a cup of tea or a hot cup of coffee" or "It would be nice to have a hot chocolate, cider, or ramen today"? Of course, but you need boiling water to satisfy your cravings, and mostly you only have a tiny coffee machine instead of kettles if you're in a standard American hotel room.
Many hotels in the United States do not provide kettles in their rooms since it was exposed that some guests use kettles to boil their underwear in to clean it. Today, it's been challenging to look at hotel kettles in the country.
Do Americans usually have kettles?
Many Americans do not own kettles, and the hassle of boiling water on them probably does not seem worthwhile. However, some folks in the United States have opted to invest in a kettle, and it's been fun to see them discover the delights of instant teas.
If you're wondering why Americans don't have as many kettles as British, it's because the voltage in the United States is lower.
The majority of residences in the United States are powered by 100-127 volts, but the United Kingdom and many other nations use 220 to 240 volts. Electric kettles in the United States do not boil water as rapidly as they do in the United Kingdom due to the lower voltage. Consequently, they haven't taken off in the United States.
It takes around 355 kilojoules of energy to increase the temperature of one liter of water from 59℉ to bursting at 212℉. Typically, a UK kettle delivering 2800 joules per second would take 127 seconds to boil, whereas a US kettle supplying 1500 joules per second will require 237 seconds, more than a half longer.
The majority of kettles used in the United States are stovetop kettles. You can add the water to the kettle, then heat it on a gas or electric burner. The water boils, creating steam, escaping from the kettle's spout, making a whistle.
Should I use a kettle in a hotel?
You should not use a kettle in a hotel if you plan to wash your underwear. But if you want to drink a hot coffee, most hotel rooms have a coffee maker, and you will often see teabags that you can brew in a coffee machine.
Kettles are made to boil water for coffee or tea, but according to Gizmodo, some individuals wash their underwear in their hotel rooms' kettles. These desperate tourists do boil water and soak their used underpants in it. Unfortunately, if you plan to do it, it is best to understand that it does not kill all of the bacteria in your underwear, even though boiling destroys most germs.
Boiling kills most microbes, but not all. For example, certain bacteria produce spores that withstand temperatures below 120 ℉ and intense pressure for long periods. The Clostridium botulinum spores (which cause botulism) are an excellent example of environmental resistance.
But, if you prefer hot tea instead of coffee and are curious about what creative techniques people have developed to prepare their tea in hotel rooms without access to a regular kettle. You can request hot water from the front desk (which is never very hot most of the time) or heat water in the room's coffee machine (which is even worse for most) and then use that water to create one.
It is important to note that water has a boiling point of 212 ℉, and most coffee machines/makers in hotel rooms will only increase the temperature to 150-190 ℉.
Do hotels clean kettles?
Some hotels don't clean kettles because cleaners in hotel rooms tend to concentrate on things such as the toilet, bath, and sink.
Because of the report that some hotel guests use the kettle to wash and sanitize their dirty underwear, you are endangering your health if you use it to brew coffee or tea.
While many people hope it's only a rumor, it'll surely deter you from using the kettle in the future.
It's hard to believe, but boiling underwear isn't the worst thing visitors have done with kettles; customers have also been reported peeing inside them.
A kettle is one of the most valuable appliances in a hotel room. Many hotels have made traveling simpler by including this essential item in the room. However, if we clean it ourselves, we can't help but feel safer.
How to clean a kettle in a hotel?
You're now aware of all the strange uses for a hotel kettle. So, if you're in a pinch and need to use the kettle, we've got a quick workaround for you. Here are some tips on how to clean a hotel kettle on your own:
Pick up some white vinegar and try it out!
Half-fill your kettle with water and white vinegar;
Boil the mixture in the kettle;
Let the mixture rest in the kettle for 15 to 20 minutes;
Toss the combination of water and vinegar in the trash;
Rinse the kettle with a hose or sponge;
Now, it's time to add some water to the kettle halfway;
Bring water to a rolling boil.
Remove the water and finish!
You can get white from the hotel staff if you do not have any on hand.
Make use of citric acid
Boil half of your kettle's capacity;
Pour in two teaspoons of citric powder once it's boiled, and then turn off the heat;
Take a 15 to 20-minute break from your citric acid solution in the kettle;
Remove the container from the solution and discard it;
Halfway, fill the kettle with water and allow it to a boil; and
Remove the water and finish!!
Citric acid powder might be helpful for cleaning if you often travel. You need to know how to clean a hotel kettle to be prepared.
Additional procedures for tough stains
If there are still tough stains, you will need to devote more time and effort to thorough cleaning. Among the solutions available to you are the following:
Clean the hotel kettle's insides using a soft brush not to scratch the metal parts;
Rinse the kettle with water to remove any residue;
Use the same gentle scrubbing pad to clean the outside of the kettle;
Remove the filter from the spout and carefully clean it with a sponge or a toothbrush; and
If the kettle seems clean, boil more fresh water and discard it. Repeat this rinsing procedure until you feel confident.
A hotel room's kettle is a welcome amenity. It's easy to imagine sipping coffee in the privacy and convenience of your hotel room. Knowing how to clean a hotel kettle now gives you the option of bringing a bottle of citric acid or your kettle.
Can you bring an electric kettle to a hotel?
Some hotels allow guests to bring their electric kettles, while others forbid them. So, before bringing one along, double-check with them first.
Fortunately, you don't need to bring a kettle with you. A glass carafe is included in the coffee maker used in hotel rooms.
Suppose you are looking at several little travel kettles to use as an alternative for boiling water at an ideal temperature. Here are the easy to carry options that you can use with their pros and cons:
Camping stoves

There are various camping stoves you can choose from online stores. Some hotels will allow you to carry a camping stove inside your room. You are welcome to boil water in the parking lot, on the patio, or anywhere else the management authorizes. However, you'll need a saucepan, propane to boil your water, and a lighter to ignite the flame.

Pros
They are easily portable;
They are available in several sizes, forms, and costs;
Take them with you everywhere you go; and
You can use a saucepan or a frying pan for more than simply boiling water.
Cons
You can't use them inside;
If you're going to utilize them inside, be cautious; and
They need more stuff such as propane, lighter, and saucepan.
Collapsible electric kettles
These are very adorable, and you can find one that stands just over 5 inches tall (as tall as a smartphone) and folds down to around 2 inches with a matching carrying case. The kettle contains two cups of water, which is ideal if you often travel for work and consume a lot of tea. You can boil water for 3-5 minutes using this.
It has a dual voltage of 110V or 220V, which means you can use it almost everywhere globally. However, you must manually set it to the proper voltage before usage.
Second, when the kettle reaches the boiling point, it does not automatically stop, so you must remember to turn it off. Finally, allow it to cool before folding it, which might take another 5 minutes.
Pros
Having a capacity of 2 cups;
For convenient transportation, it has a carrying case;
Rapidly boils water;
Portable and lightweight; and
It has a dual voltage technology that you can use almost everywhere.
Cons
Before use, you must manually adjust the 110V/220V dual voltage;
When you attain the necessary boiling point, you should manually turn off the heating;
Allow for cooling before folding;
Collapsible kettles are only available in 0.8L sizes; and
A power source is required.
Portable heating elements
Portable heating elements, such as the electric immersion heater, are last but not least on the list of water-boiling devices. Using this, a cup of water can take roughly 3-5 minutes to boil. To heat it, you can dip it into the water, coffee, soup, or any other beverage.
It is safe to use with any dishwasher material. However, ensure to unplug it before removing it from the liquid. Otherwise, it will probably immediately burn out.
Pros
Inexpensive;
It is small and light;
You can boil almost any liquid;
It immediately heats up;
You can hang it on the rim of a cup or bowl; and
It's safe to use with any dishwasher-friendly material.
Cons
Before withdrawing from the liquid, remember to disconnect the device;
You'll need a container to boil the water in;
A power source is required; and
Once you've taken it out of the liquid, you'll need to locate a non-burning surface to put it on while you wait for it to cool down.
These three lightweight devices are effective if you want tea with an appropriate temperature in hotel rooms without a standard kettle.
Do hotels have tea?
Tea is a popular staple in hotel food and beverage operations, regardless of what fads come and go. Several hotels have been kicking out new tea-related products to appeal to their guests, who are tea drinkers.
To give you insights about hotel tea experiences, the Radisson Blu Aqua Hotel in Chicago has introduced a resolution-themed Modern Tea menu. The hotel's culinary crew has come up with a method for visitors to keep on track while indulging in a variety of resolution-inspired mini snacks.
Eat Right presents a refreshing variation on the traditional tea sandwich, a hydrated Cucumber Sandwich with lemon thyme goat cheese spread on a crisp, and a thin mint Oreo as a reminder to make wise eating choices.
Valerian Dream, Tangerine Ginger, Earl Grey Lavender, Jasmine Pearl Green Tea, Iron Goddess of Mercy, Vanilla Mint Chai Tea Blend, Da Yu Lin Oolong Tea, and Teahouse Macha are among the Rishi Teas designed to compliment the little snacks.
It is also worth mentioning the Hotel Matilda in San Miguel de Allende, Mexico, as it has introduced a Russian Tea Service in the afternoon, available in both the bar and the Library Lounge.
They serve Russian-blend teas Kusmi Tea, a famous Russian tea with a 150-year history, and Anastasia Tea, which combines black tea with bergamot, lemon, and orange blossom. You can also enjoy its Green Tea and English Breakfast Tea.
Lastly, the Pfister Hotel in Milwaukee began serving afternoon tea in the autumn. A Pfister tea butler prepares a tableside tea blending, served with fresh scones, sandwiches, and pastries.
The hotel has a 12-variety Rishi Tea assortment, including its trademark blend, Pfister 1893, created primarily with Milwaukee-based Rishi Tea. It is a white tea mix featuring jasmine and wild rose scents, revitalizing peppermint, and relaxing lavender.