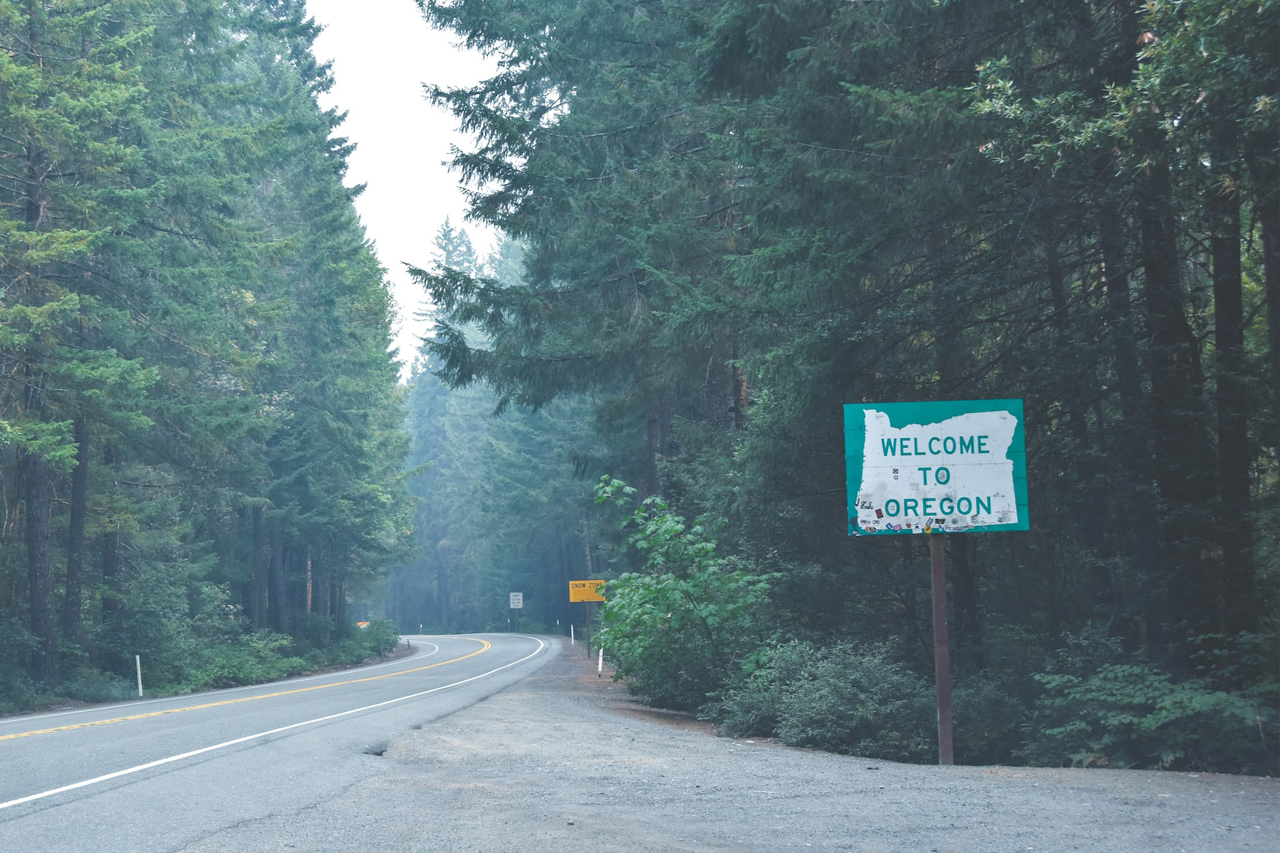 Eugene, OR, is at the southern end of the Willamette Valley. It is about 50 miles east of the Pacific Ocean and near where the Willamette and McKenzie rivers meet. The town is the county seat of Lane County and has the third most people after Portland and Salem.
The city has numerous nicknames as it nurtures a community passionate about all of its pursuits. It's the "Silicon Shire" for tech leaders, "A Great City for the Arts & Outdoors" for locals, and "Home of the Ducks" for collegiate sports lovers.
The place is also known as the "Emerald City" because it has a lot of greenery that looks like a lush forest and tries to be as green as possible. In recent years, the metropolis has also become known as "Track Town, USA." Bill Bowerman, a renowned track coach who trained Phil Knight, who later started Nike, made this name famous.
But the question remains, is Eugene, Oregon, an excellent place to live? Let's deep dive into the pros and cons of living in this city to know if it is the right place for you.
Is Eugene a Good Place To Live In? – A Unique Oregon City
The Good Side
Eugene Is Known as "Beer Town"
If you have a passion for beer, you will love this pro.
"Beer Town" is the nickname given to Eugene due to the large number of craft beers produced in this city.
There are numerous craft breweries and bars in the vicinity of the area. Living here, you will discover that the community's neighborhood is home to 20 wine tasting venues and 14 microbreweries, and practically all of them provide exceptionally delicious food.
You will also learn that beer brewing is a popular pastime among the locals. However, this passion for alcoholic beverages isn't only focusing on beer; the Willamette Valley and the surrounding area also produce a variety of excellent wines that anyone interested in it can enjoy.
If you decide to reside here, you can even become one of the residents who cultivate grapes and brew beer in their backyards.
It Is the Emerald City
Seattle and Eugene both go by the moniker "Emerald City." This town in Oregon has a reputation for being particularly clean and environmentally conscious, which helped it acquire its name.
Walks in the park, coast visits to observe sea lions or whales, and rowing along a quiet lake are just a few outdoor activities you can do in this town.
When you start living here, you will notice a lot of green areas, forests, and mountains for you to explore. This community is the perfect place to be if you enjoy hiking because it is home to the world-famous Ridgeline Trails. You could also have a fun day at Golden Garden Lake, Hawkins Hill Reservoir, or Fern Ridge Lake.
The neighborhood also includes many nearby waterfalls, including Sweet Creek Falls and Salt Creek Falls.
Living here would undoubtedly allow you to take advantage of this city's beautiful natural surroundings.
The Place Offers Plenty of Space
Although the population estimate for Eugene is approximately 170,457, the city's entire area is nearly 44 square miles.
When you live here, there is sufficient space to find some privacy without ever feeling as though you are in a confined environment. The town is generally a calm and serene place to live, and residents in residential neighborhoods, in particular, are unlikely to bother their neighbors with deafening noises.
Aside from that, although the I-5 corridor gets very crowded, most of the town glides along without delays.
When you move here, you won't have to worry about being caught in a large crowd because even during rush hour, it is simpler to navigate this region by car than in other areas.
The City Boasts Excellent Schools
The public schools in Eugene are of high quality, earning high marks from various major publications and rankings as they have a strong reputation for their academic and athletic accomplishments.
As a result, it is much simpler for parents and students to locate excellent school districts without being concerned about the education level provided by this town.
The city also has many private schools, making it convenient for residents who seek a religious or secular setting for their academic pursuits.
Among these educational establishments are New Hope Christian College, Northwest Christian University, the University of Oregon, Oregon State University, and Lane Community College.
The Bad Side
The City Receives a Great Deal of Rainfall
If you've heard anything about Oregon, you've probably heard that it rains quite a lot there.
If you enjoy the rain, Eugene is the perfect place. However, if the clear sky and bright sunshine are your styles, you might want to look elsewhere because you won't always find them in this city.
The annual rainfall in this town is 47 inches, which is significantly more than the average yearly rainfall in the United States, which is 38 inches. On the bright side, the significant and continuous rain that the area receives helps to maintain its reputation for its beautiful nature.
If you live here, you should buy a raincoat and expect some gray skies so you can handle the heavy rain.
Eugene Is Allergy-prone
If you suffer from severe allergies, you will not be able to tolerate living in this city.
As a result of Eugene's position, which often places it downwind from the grass fields in the Willamette Valley, the pollen levels in the air here are likely to be extremely high.
It is not unusual for the pollen count to exceed 1,500 grains per cubic meter in the summer, ranking it among the highest in the United States. As a consequence of this, the town holds the distinction of being the No. 1 worst city in the United States for allergy sufferers.
Therefore, it is likely in your best interest to relocate to an area with less vegetation if you wish to avoid experiencing allergy symptoms.
What Is the Cost of Living in Eugene? – Sales Tax No More!
The Good Side
Eugene Provides Low-cost Transportation
Getting around Eugene is not prohibitively expensive, whether you take the public bus or drive your vehicle. This city's entire transportation cost is 11.5% lower than the average cost across the country.
If you decide to make this location your permanent home, you will quickly realize that the price of a gallon of fuel is only $2.09 here.
Fortunately, the town also has a robust and efficient public transportation system that can help you save money.
Living here, you can purchase a train ticket for a single ride for only $1.75 or save money by buying a monthly pass for $50. Bus rides are another economical option, ranging from $0.85 to $1.75.
It Offers Tax Breaks
Even though Oregon has a tax rate that is relatively higher than the average for the rest of the country, this rate is still far lower than what you will find in other major cities.
Since there is no local or state sales tax to worry about, it will be easier to track your spending and create a sensible budget effectively if you live in this city.
There is also no sales tax on Social Security benefits, so it can be an excellent place for retirees who have saved money before moving here.
However, you should be aware that the income tax rate is 9.0%, which is significantly higher than the average tax rate across the country.
The Bad Side
The Place Has Hefty Living Expenses
The cost of living in Eugene is 5.3% more than the average cost of living throughout the country. The cost of housing, which is 35.6% greater here than the national average, is the critical factor contributing to this increase. Purchases of products and services are also up.
However, you can partially solve this issue by budgeting your spending and managing your household expenses.
If you are moving to this city from a place with a lower cost of living, it could be difficult for you to locate the extra cash you need to rent or buy a home.
The median home value is significantly greater than the national average of $291,700 at $408,700. The median monthly rent in this town is $1,710, which is substantially more than the national average.
Having said that, if you want to live a pleasant life in this city, you must ensure you can afford the expenses of living here.
The City Is Facing a Housing Shortage
Living in Eugene has its drawbacks, one of which is the present housing scarcity the city is going through.
The community won't extend the urban growth boundary soon since it favors infill over the urban sprawl. You will see fewer large tracts of land available to develop new neighborhoods within the town limits.
Before relocating to this place, it is necessary to acquire a residence due to the competitive property market.
Why Work in Eugene? – A Major Industrial Center
The Good Side
The City Has a Booming Economy
You'll likely want to secure employment before making a move. Fortunately, Eugene's economy is doing well, which is terrific news.
The city is home to an industrial district that ranks among the top 100 in the country. Its workforce is highly skilled and able to perform at a high level, with low employee turnover rates.
This town's major economic drivers are education and healthcare, retail, professional services, leisure and hospitality, and manufacturing.
The University of Oregon, Lane Community College, the City of Eugene, and Lane County are some of the most significant employers in the surrounding area.
There won't be as many job prospects as in more prominent places like Portland. That is why it is essential that before committing to relocation, you need to conduct extensive research, depending on your profession.
Eugene's Labor Force Is Diverse
When you make your home in Eugene, you will have access to a diverse selection of employment opportunities from which to pick and choose.
In this city, the most prominent industries are education and healthcare, while the technology sector is experiencing rapid expansion.
If you desire to teach, there are three colleges and universities in the area where you can pursue your goal and fulfill your dreams. Each year, the public school system is responsible for employing more than one thousand people, making it a significant employer.
A wide selection of businesses is involved in manufacturing wood and wine available in this area. If you're interested in getting into the lumber industry, which has been there for a long time, this could be an opportunity for you.
New enterprises and software businesses exist, and chances to work with breweries, gastropubs, and tasting rooms attract more than 19 million tourists annually.
If you wish to make this town your home, you can also find work in various fields, including healthcare and public service.
The Bad Side
Its Unemployment Rate Continues To Be High
The state of Oregon has a higher unemployment rate than the rest of the country, but this city is typically at the top of this issue.
Eugene's unemployment rate is significantly higher than the other state cities. Its above-average unemployment rate of 6.3% makes it difficult for residents to maintain a stable cash flow throughout the year.
However, unemployment statistics are constantly shifting, so we can only hope that a more significant number of Eugene, Oregon's residents can find productive jobs soon.
The Place's Labor Market Is Competitive
Only one word adequately describes the current state of the job market in Eugene, and that term is "competitive." Due to the town's size, it can be challenging to obtain work when you live in this town.
When you move here, you'll observe that university graduates frequently search for career-level jobs in the city, which increases competitiveness for a limited number of positions.
Finding a job before you start living in this area can be helpful because it is such a competitive one, even though several significant companies here frequently have some open positions.
In a nutshell, Eugene isn't flawless, even though it possesses many outstanding qualities. It is entirely up to you to assess if the pros exceed the cons.