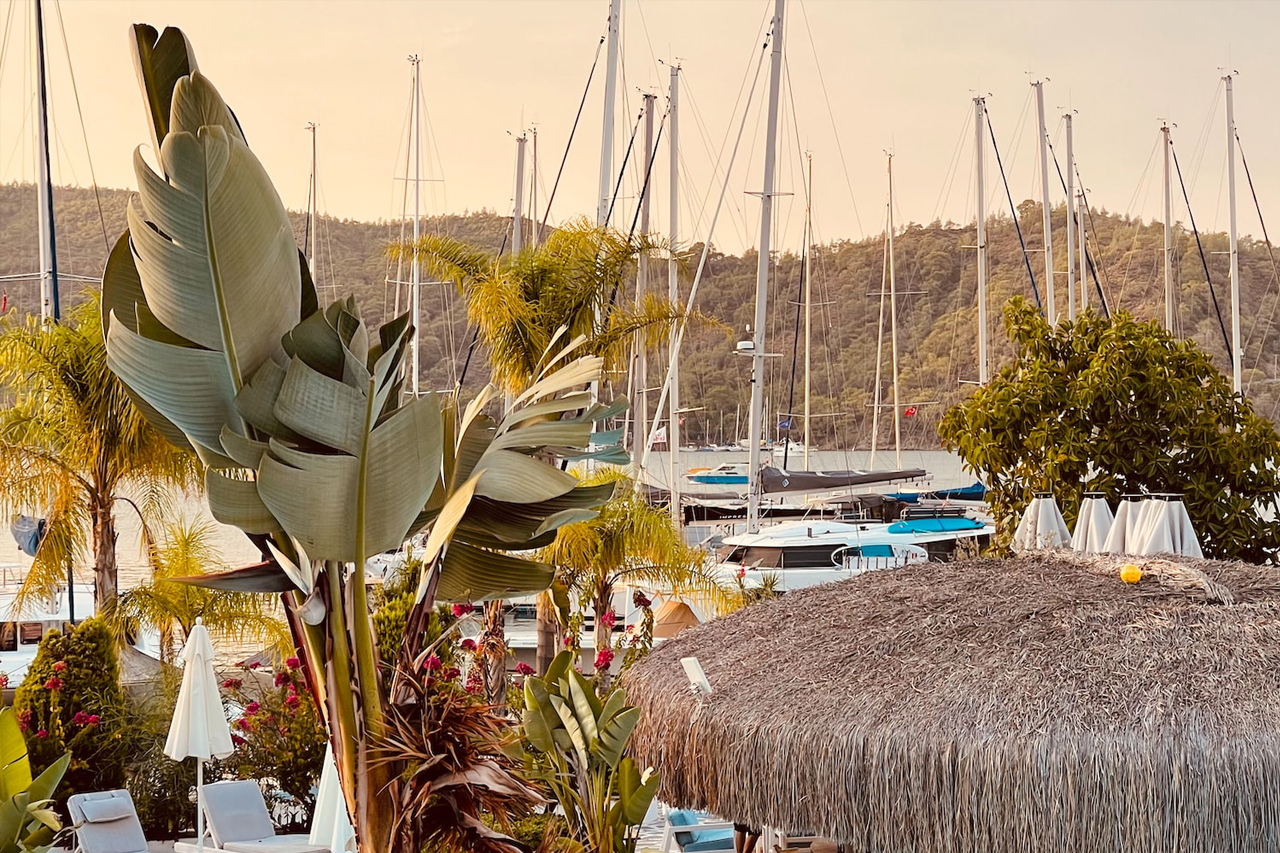 Living in the sunshine state of Florida is an excellent decision for those who love summers. The state is surrounded by beautiful beaches, stunning coastlines, and abundant sunshine to enjoy water activities.
Cape Coral had been attracting migrants since its transformation into a locality in 1960. Many consider this city their ultimate home, from retirees to young adults. It is the perfect summer city with lots of fun things to do, such as sailing, boating, fishing, surfing, and other extreme water sports.
But more than the attraction, the city also offers an excellent education system, quality healthcare, and reliable transportation. These pros would immediately attract you to relocate here. Still, before your big decision, you also need to consider the advantages and disadvantages of living in Cape Coral; we listed here:
Is Cape Coral an excellent place to live in? The Waterfront Wonderland
The Good side
Best city to retire in America
If there is one thing you should instantly notice about Cape Coral is the ultimate city destination among retirees. Cape Coral ranks in the top 10 as one of the best metros to retire in the United States. These reasons are primarily because of pleasant weather, no state income tax, and beautiful surroundings.
Retirees choose to move here because they can save a significant amount of their pension while enjoying an almost paradise city. Cape Coral comes with four massive eco-parks across the different areas of the metro. These eco-parks are home to several water animals, such as osprey, tortoises, and alligators.
You can also enjoy clean air quality because of Cyprus and the mangroves surrounding the coastal portions of the city. These areas create an excellent site for migratory birds during the winter. You will appreciate the number of unique species of birds during the migrating season.
Home to several exotic beaches
You will only enjoy Florida if you are close to the country's famous beaches. In Cape Coral, you can have everything Florida has to offer. Aside from the popular ones, it is home to several exotic beaches in the US.
On the corner of Caloosahatchee River and the Gulf of Mexico, small island beaches offer you a perfect place to spend time with your family and loved ones. You can enjoy white sand beaches and Florida's infamous crystal blue waters. There are kid-friendly areas where you can enjoy playing volleyball and soccer.
Some of these beaches are party areas with a massive concentration of young people having the best time. These beaches are alive and vibrant from day until night.
Minimal crime rate
Even though the city receives tourists and visitors regularly, you will appreciate that the government exerts effort to maintain peace and order in the town. Cape Coral has a minimal crime rate and is one of the safest metros to live in Florida.
It has low property and violent crime, wherein you and your family will feel safe living in this city at night. Based on recent records, the annual crime rate is about 12 per 1,000 residents.
Better educational opportunities for kids
If you are searching for a top-tier area where you can send your kids to school and receive an education, you have come to the right place, Cape Coral. The Cape Coral school district performs better compared to other metros in Florida.
Almost half of the population have a high school diploma, and more than half have a college degree. Thirteen public and ten private schools have produced excellent graduates and decent education across the state. More than that, this city has a higher literacy rate compared to other towns.
You will see that residents and the city government prioritize education here. Thus, high regard for education will ultimately translate to your way of life when you move to this city.
Waterfront Living
Aside from enjoying a relaxing road trip from Florida's finest beaches, living here gives you an incredible view of the waterfront area. Portions of Cape Coral offer a stunning view of the bay area. The Matlacha, Pine Islands, and Sanibel are some of the most beautiful parts of the city that sit just across the bay.
Interesting lifestyle
One thing every mover loves about Cape Coral is the unique lifestyle it offers. There are parks, waterparks, and beaches available for you. Since it is a beautiful coastal city in Florida, there are plenty of sceneries you can enjoy.
Over the weekend, you can easily visit the Rotary Park and Four Mile Cove Ecological Preserve. You can appreciate splendid water views and nature trails with your friends and family here.
The park offers water slides, lazy rivers, and rides perfect for summer getaways. Children can also enjoy waterparks, such as the Sun Splash Family. Of course, you should take advantage of the beaches here, where you can spot dolphins, eagles, and other marine animals.
The Bad side
Hurricanes and natural disasters
Of course, it is not all about sunshine and rainbows here in Cape Coral. The city is prone to natural calamities such as extreme weather conditions brought by hurricanes. There are a few drawbacks that you must always consider before moving here.
It should be your primary consideration before you finalize moving here. Even though there is more sunshine here, it is vulnerable to storms and harsh hurricanes since it faces the coastal region. As a result, you will experience occasional flooding upon staying here.
Car-dependent city and traffic jams
Cape Coral is a car-dependent city, and you need to own a car to enjoy the environment and beautiful surroundings. Most residents have private vehicles because it is easier to navigate around the metro than relying on public transportation.
As a result, there is a heavy build-up of traffic jams, especially during rush hour. It worsens during the winters because of tourists and visitors coming to experience the cold season in Florida.
What is the cost of living in Cape Coral? Cheaper Metro Living
The Good side
Affordable City
One thing you would appreciate upon moving to Cape Coral is its affordability. According to recent data, its cost of living is relatively lower than the national average. You can save around 4% in living expenses in Cape Coral than in other cities in the United States.
Housing is 15% lower.
If you want to become a homeowner here, you will find real estate prices slightly lower than the US median rate. The home prices can range from $310,810 and up. It is lower than the current national average of $376,286.
With this amount, you can already find safe and beautiful neighborhoods like the following:
Blue Heron of Cape Coral – the neighborhood is one the cheapest areas in the city. You will find home prices of only around $175,000. Blue Heron offers affordable housing options, cozy homes, and safe communities. It is also very close to waterways, where you can enjoy a stunning sunset view every day of your life.
Gator Circle – another place you can consider is the Gator Circle. The Gator Circle was a newly established community in Cape Coral in 2004. You can visit posh amenities like the Del Tura Golf and Country Club. The home value can range from $250,000 to $450,000, depending on the property's style, age, and size.
Sandy Circle – for those who are planning to live in a condominium area as a young professional, Sandy Circle is the perfect place for you. The room started in 2012 and is continuously flourishing to provide affordable and safe housing for professionals and young families. Housing prices here can start from $175 000 up to $250,000.
Slightly Lower Utility Cost
Another area you can save money here in Cape Coral is utilities. The cost of electricity, water, internet, and garbage disposal bills is 1% lower than the national average. At a glance, it may not make a significant difference, but as it accumulates over time, you will appreciate that you have a small amount saved because of lower utilities in the city.
The Bad side
Expensive Transportation
As I mentioned, you will need a car to get around Cape Coral. It also means you must pay an extra amount for transportation because the city lacks a reliable public transit system.
It would be best to allocate a percentage of your income for gas, repair and maintenance, and car insurance. It can be costly since it is 10% more expensive than the country's average.
Higher Healthcare cost
Regarding healthcare, you will find Cape Coral to be a bit expensive. The cost to afford a healthcare service is 17% more than the median rate. A doctor's visit will cost you a hundred dollars, and prescription drugs can reach up to $400 a month.
Depending on your state of health or your family members, healthcare expenses can get a massive chunk of your monthly budget.
Why work in Cape Coral? Better Opportunities for Employment
The Good side
A Growing Economy
Over the years, the city has exhibited a growing job market due to its increasing popularity among investors and businesses. Based on a recent report, the city garnered an unemployment rate of 3.4%, a figure lower than the country's average of 3.7%.
It means that you will enjoy a higher percentage of job availability. It is a significant variance given that many cities in the United States have worse unemployment rates. Aside from that, Cape Coral is projected to grow by more than 40% in the next ten years.
Diverse economy
Cape Coral's economy is boosted by various sectors, primarily healthcare, real estate, retail, and construction. These industries are the biggest employers of the populace. Aside from that, Lee Memorial Hospital, Publix Supermarkets, City of Cape Coral, Walmart, Vikings Construction, and Lee County School System contribute to every job market in the city.
The Bad side
Longer commute time among workers
If you are a worker in this city, you will probably dread the heavy everyday traffic during rush hour. Compared to the average commute time in the United States of 26.3 minutes, you will spend about 28.3 minutes on the road in Cape Coral.
It can stress you, especially if you are dealing with this daily. So, if you are moving for employment, you should get an area or housing close to your workstation. This way, you can avoid traffic and experience stress on the road.
Cape Coral is the perfect place for retirees, young professionals, and families. The amenities it provides, great views and sceneries, and affordable cost of living are the top reasons you should move here.
The above list of pros and cons can help you with your relocation decision. You can comment on your questions below if you still have reservations and want to know the city. I would be happy to have a meaningful conversation with you.