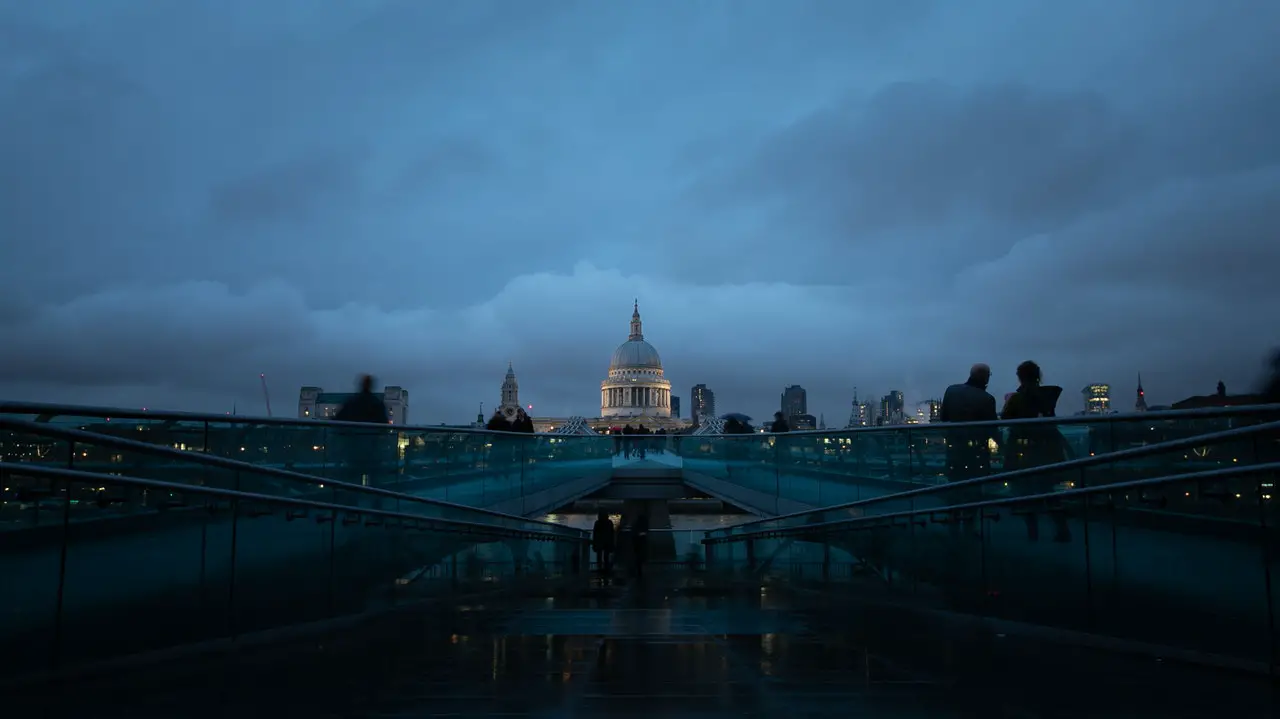 New York is more dangerous than London. There may be periods when London has more homicide cases than New York. But in general, in most recorded periods, the city of New York is more dangerous.
When one looks into the most obvious metric, London is safer. This metric is no other than the criminal danger. We are talking about homicides.
In recent years, the city of London has seen a spike in the number of homicide cases. The City of London Police force has seen an increase in homicide cases in the last five years. But no matter if it increases, the number is not very significant. The increase would range from one to about five cases per year.
But if one looks at the number of homicide cases per year, it should be at an average of 106. The city's population is about 8.7 million inhabitants. On average, that would be around 1.21 cases of homicide for every 100,000 inhabitants of the city.
On the other hand, the city of New York is telling a different story. When it comes to its population, it is nearly as much as London. When London has 8.7 million inhabitants, the city of New York has about 8.5 million.
In 2014, New York City rejoiced for its lowest number of homicide cases since the 1960s. It was, at the time, pegged at 328. A year after, it went a bit up to 352 and went down again to 335 in the next year.
The city of New York has an average of about 338 homicide cases every year. And by looking at the numbers, New York City is more dangerous than London. This is even on the year when New York has the lowest number of homicide cases, which was in 2014.
New York City sits at the rate of 3.96 cases for every 100,000 inhabitants.
In summary, one gets the risk of being a homicide victim more in New York than in London.
This is despite London depicted by most as a city overwhelmed by terrorists and gangs. Its safety record is, by all means, reason enough to visit or move to the city.
London is a beautiful city. There are a lot of beautiful things to do. There is a bounty of activities to be involved in when in the city.
When one visits the city, all one has to do is listen. Stay away from areas where violence is rampant. Listen to the warnings. Continue to explore the retain the diversity the city has fostered for many years.
Does London have a high crime rate?
Comparing it with other areas in the region, London has a lower crime rate. For every 1,000 inhabitants, London has a crime rate of 93.6. This is much lower than that of Northeastern England. It is also lower than that of Yorkshire. And in the past few years, London has seen a surge of crimes. But this is in no way a reflection of the safety the city has to offer.
Almost the whole of 2018, London was always in the headlines of the British media. This is because of the obviously rising number of crimes in the city.
In the first quarter of the year 2018, 45 counts of murder were recorded by the Metro Police. Comparing this with the numbers in the previous year, 2017 only saw 23 cases. These 23 are of the same crime for the first quarter.
By the end of the year, it was already at 153. This was way higher compared to previous years. In the past, the city ended the years with an average of about 103 murders.
Even when it comes to other crimes, London saw about 150,168 crimes in the year 2013. This is way lower than the recent count of 250, 287 crimes. For each year from 2015 up until the present, the city saw an increase in knife crimes.
From 2015 up until the present, the range of knife crimes rose from about 9,000 per year to about 14,000 per year. From whichever angle one looks at it, London sees a spike in crimes.
The Increasing Crimes
While some would surmise the increase in crime rates in the city, this is actually not unique to the city alone. All over England and even in Wales, these areas have seen a recent surge in overall crimes. This is after these areas saw a decline in crime rates.
The increase in crimes includes homicides. One such example is homicides. In 2017, it was 723 for the whole year for the entire region. This is way higher compared to the previous year, where the region saw 574 counts of homicides.
But as mentioned earlier, London actually has a lower crime rate than its neighbors. At 93.6 crimes for every thousand inhabitants, London is safer. Other parts of the region like Northwest and Northeast England saw more crimes.
Once one looks at the bigger picture, one could say that London is not alone in this case. One can say that overall crime rose in all parts of England.
The Reason for the Rise
Why is the number of crimes rising?
One of the main reasons for the increase is the number of police force. Over the past few years, the city of London saw a decline in the number of police officers. And this is not just in London alone.
The declining number of police officers encompasses all borders. Even England and Wales saw fewer officers in the past few years.
London is no different. The number of police officers in London is 2,000 lower compared to 2010. And to add insult to the injury, the Department has to operate with lesser finances. This is lesser than in previous years. This makes the Department a less attractive endeavor than the others.
In fact, in previous years, the Department's budget went down by more than 300 million pounds. This has allowed more individuals to seek other job opportunities.
In the year 2020, the crime rate in London is at 101.48 crimes for every 1,000 inhabitants. Since the year 2016, the crime rate in the UK, not just in London, has increased year by year. The year that saw the highest increase was in 2017 and 2018.
What are the dangerous areas in London?
Some parts of London may be more dangerous than others. Take, for example, Westminster. It has more crimes than any other part of London. The same goes for Kensington and Chelsea. One should also, as much as possible, veer away from Hammersmith and Fulham. These and a few more have crime rates higher than usual.
When one goes to London, either for a visit or for work, one gets to wonder about safety. Is it as dangerous as the media portrays?
This hotspot is usually crowded in many places. It is also fast-paced as any other bigger metro. And like any other metro, some areas are not safe. Like any other metro, nowhere would one be 100% safe.
Here, we go through London. We talk about how safe (or how dangerous) it is. And let's tackle a few more tips before your trip, shall we?
London as a Safe City
In general, London is a safe metro. Although, of course, there would be areas one would be sensible enough to avoid.
In fact, London is as safe as any other popular European destination. Even for women, this is a safe place to explore.
And because the city is a tourist hotspot, most of the risks are somehow connected to travel. One such example is pickpocketing. This is one of the most common street crimes in London. And this should happen to tourists in touristy areas.
Another example of crimes in London is scams.
Then, there are muggings. But while mugging is a common enough crime in London, these usually happen in areas one should avoid. We'll talk about that later on.
The City Crime Rate
London's crime rate was rising in recent years. And while not exactly the highest, its crime rate is one of the highest in the UK.
But one should always expect this. At the end of the day, London is a popular city. Even if the city's crime rate is high, it does not compare to other European cities. London's is at the average rate.
As mentioned a while back, London's crime rate was increasing for the past few years. Despite this, it is still a safe city.
In fact, the Economists Safe Cities Index ranks London as the 14th safest city in the world. In 2020, the city's crime rate was at 101.48 for every 1,000 inhabitants.
Most of the crimes that have been increasing in the past years are usually related to robberies by gangs. Most of these crimes relate to the snatch and grab kinds of stealing. While considered crimes, these are not regarded as violent crimes.
The Safe Areas
London is a big city. It has safe corners and dangerous areas. Most of those that have lower crime rates are somewhere a little bit off the central area. But because of the city's efficient transportation system, it is easier to get around the city. This makes these safe areas easily accessible for everyone.
One such example of these safe areas is Richmond. The crime rate in this area is just at 54 for every 1,000 individuals. Bexley is in second place with 56 crimes for every 1,000 inhabitants.
Kingston-upon-Thames follows in third place with 57 crimes for every thousand people. Sutton has the same number. And on the fifth position in Harrow with 63 crimes per 1,000 individuals.
The Dangerous Ones
While there are safe areas, there are also dangerous ones. These are those with crime rates that are some of the highest in London. These are areas that are popular with tourists. They are usually populated.
One such example is Westminster. The crime rate in this district surpasses the average crime rate of the city. It sits at 321.4 crimes for every 1,000 people. Camden is in second place, with 154.2 crimes for every 1,000 individuals.
The third is Kensington and Chelsea with 153.9. Fourth is Hammersmith and Fulham, with 129.2 crimes for every 1,000 individuals. Islington is in 5th place with 125.6 crimes per 1,000 individuals.
How to Stay Safe in London?
Anywhere you are in the world, one of the best things to do to stay safe is always to be cautious. It is always to make use of your common sense. This is also the same in London.
If things don't feel right, leave. Always be on the lookout for distraction tactics. And common of advice as it may be but it is always sensible to stay away from streets and alleys.
These are just some of the most common precautions anywhere else. It works in other locations. It also works when in London.
Other Safety Tips
The city is, in general, safe. But these are a few things that you can do to reduce the risk. Here they are:
– Plan your route. This is not a good time to get lost somewhere.
– Dark alleys and back streets are a big NO.
– Always be aware of your surroundings. Headphones should be in your bag.
– There are usually registered taxis, and there are not. Use the former.
– Eye on your belongings all the time.
– Don't bring all your cash with you.
– Keep in touch with everyone always. Let your friends and family know where you are or where you're going.
And if it just so happens that you are out late at night, remember these:
– Don't walk alone as much as possible
– If walking alone, always be on the main roads. Make sure to walk where there is enough light. Avoid the dark.
– Drinks from strangers may contain unwanted chemicals. Avoid them.
– Let friends know when you're safely back at the hotel.
In Case of Emergency
In case you need it, here are a few more details you need to know:
– You can use 999 in case there is an emergency. This goes to the police department, the fire department, or an ambulance. But remember, this is only something that you can use for emergency purposes.
– If it is not an emergency, dial 101. This should direct you to the local police station.
In general, London is safe. There is nothing to worry about.
As long as you exhibit the usual precautions as you would in any other location, you would be safe. So don't worry.
Explore. And enjoy.