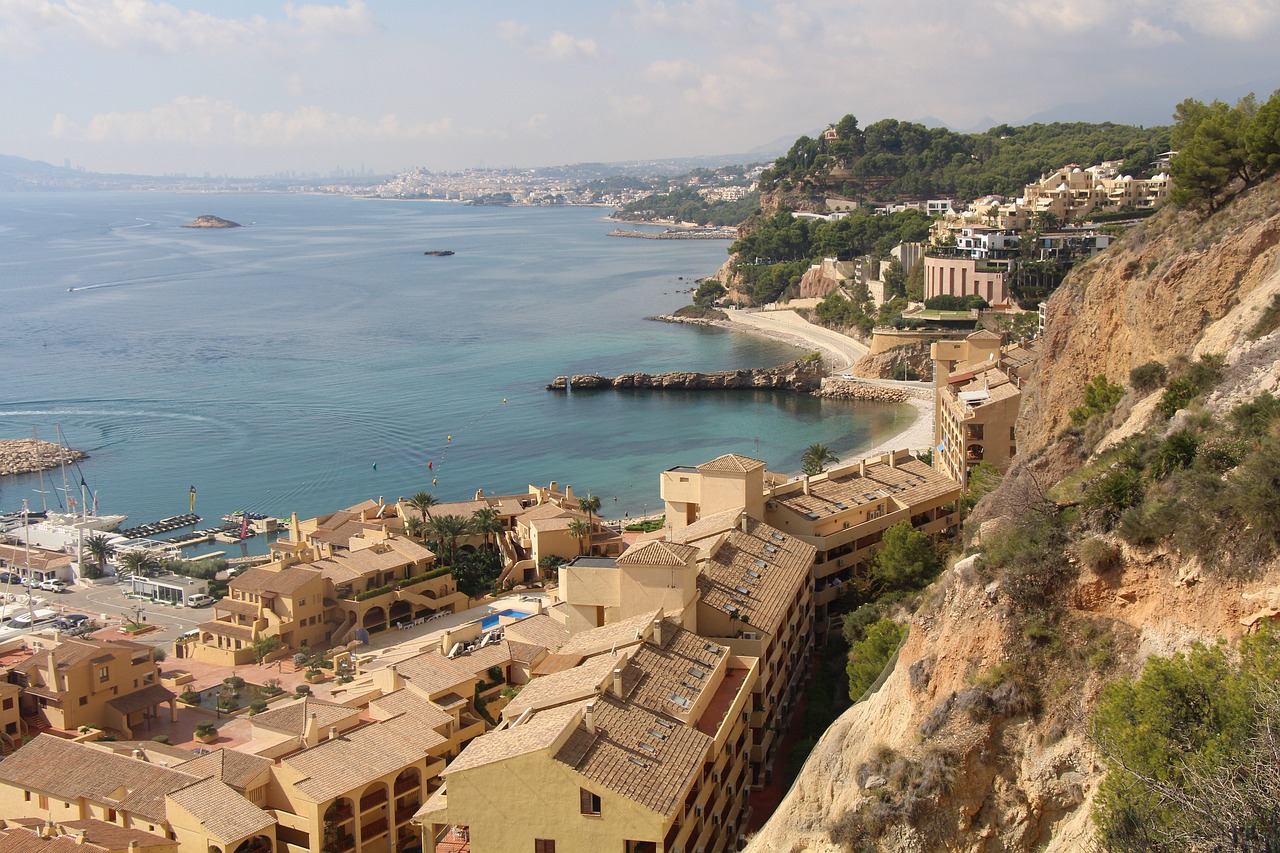 Spain is a favorite destination for travelers who want an ultimate European trip. The country has been listed as one of the top destination spots across the globe. It is a popular European getaway among many travelers.
It has a lot to offer, from significant vacation spots like Madrid and Barcelona to the country's most hidden gems. Moreover, since it is situated in Southwestern Europe, it will surprise you with its natural beauty.
As it sits across the Strait of Gibraltar and the Atlantic Ocean, Spain is undeniably gifted. The country is immensely blessed with stunning landscapes that attract plenty of visitors. So naturally, they want to experience its idyllic beaches stretching from north to south.
Due to the long stretch of coastlines running from end to end, it was divided into Costas or 'Spanish Costas.' Each Costa has distinct characteristics and offerings. It is simply hard to turn down one over the other.
Yet, the two Costas that are always in the competition are the Costa del Sol and Costa Blanca. Of course, choosing one over the other can be a little tricky. Without knowing their differences, you might end up paying for a vacation not suitable for you.
Thus, to help you identify the best Costa for you, we laid out their differences for your appreciation. So, read on as we listed the significant differences between Costa del Sol and Costa Blanca.
Which is better, Costa del Sol or Costa Blanca?
Choosing a vacation spot in Spain means weighing in the most remarkable location. It entails that you need to identify each distinguishable characteristic.
Also, by highlighting the key differences, you will know which one is better – Costa del Sol or Costa Blanca? Thus, here the things you need to about Costa del Sol and Costa Blanca:
Natural beauty

Costal del Sol is famously known as the 'sun coast,' while Costa Blanca is the 'white coast.' Yet, by their nickname alone, their landscapes and natural offerings are apart.

Costa del Sol is located on the country's southern coast. It is gifted with the Sierra Nevada Mountains on one side and the Mediterranean coast on the other. Meaning activities are varied. For example, you can skate and ski in the morning while enjoying the sunset and the beach in the afternoon.

On the other side, there is Costa Blanca that offers white and sandy beaches throughout its coast. You will discover sights like the Montgo Natural Park that is also hard to resist. In addition, you can visit tourist centers like Benidorm and Alicante and their attractions. Costa Blanca attracts more tourists due to its pure and serene white beaches.

Warm hospitality

In terms of welcoming the tourists, these two Costas differ, as well. For one, Costa Blanca is friendlier than Costa del Sol. Second, there is more affordable entertainment in Costa Blanca than in Costa del Sol. Prices are more reasonable in Costa del Blanca, as well.

Costa del Sol, on the other side, is more upscale than Costa Blanca. There are an array of attractions that cater to the superrich and celebrities. You will observe many first-class and luxurious infrastructures in Costa del Sol. It is to accommodate their guests' lavish lifestyle and elite living. You will see high-end shops and shopping centers popping out in places like Marbella, too.

Accessibility

Since Costa Blanca is more affordable, it also has better accessibility. As a result, more foreign travelers are concentrating in this Costa than Costa del Sol.

Furthermore, with its white sandy beaches, a vast number of visitors flock to the area.

However itAs a result, it receives millions of travelers every year, gaining access from Murcia and Valencia.
Costa del Sol is also hard to ignore, with a vast number of visitors, as well. You can reach this Costa via Seville, Granada, or Gibraltar.

Real estate

Most visitors who fell in love with Spain would like to settle and buy property. As Costa del Sol is more upscale, property prices are higher and expensive than Costa Blanca. However, you should expect that the real estate rate is rising as high as 10% annually.

Cleanliness and tranquility

Both Costas have Blue Flag Beaches standard. In addition, some of the beaches have certification from the Foundation for Environment Education. The Blue Flag is the most recognized eco-labels awarded to beaches and marinas.

Costa Blanca earned 132 Blue Flags from the Valencia region. On the other side, Costa del Sol received 97 Blue Flags because of beautiful Andalusia.

Cultural attractions

We all know that Spain has a colorful and splendid past. The country made history across the globe thousands of years back. Spain's glorious past and heritage are more reflected in Costa del Sol. When you visit the Picasso Museum in Malaga, you can both enjoy Flamenco and bullfighting. One of the many cultural imprints the country made on the world.

On the other note, Costa Blanca is more contemporary. You can enjoy the Benicassim Music Festival at Castellon. It is a modern-day celebration of the country's unwavering commitment to music.
Why is it called Costa Blanca?
Now that we know their differences, we are now ready to embark on each of Costas's unique offerings. By doing so, you can identify which Costa is ideal for you.
Costa Blanca is the white coast among the Spanish Costas. It is called Costa Blanca because of a 200km stretch of white and pure beaches and coastlines.
Visitors enjoy marveling at the white beauty and pleasant weather of Costa Blanca. It has an average temperature ranging from 27-29°C. When you visit Costa Blanca, try out the following:
Sun and beaches

Of course, you visit Costa Blanca for a reason – its white beaches. With its 200km coastline, you can choose the perfect spot to enjoy the sun, the sea, and the sand. In addition, it is blessed with a pleasant temperature making its beaches crystal clear. The top beaches to explore are Alicante, Pilar de la Horadada and San Juan.

Parks

Costa Blanca has several themes and water parks to explore, as well. You should visit the Terra Mitica in Benidorm for an adventurous ride on a roller coaster. Moreover, animal parks are showcasing more than 1,500 species of animals. It also has the Aqualandia waterpark with rides and several exciting water activities. On the other side, Mundo Mar has marine life like dolphins, seals, and sea lions.

Castle

Costa Blanca is full of surprises. Around its area, there is a towering 10th century-old castle, Santa Barbara, with a view of Alicante. Spain was a major cultural center in Europe. It showcases the largest Medieval fortress across the continent. You should not miss exploring the castle and take a look at its canons, dungeons, moat, and so much more. By visiting the castle, you will learn about Alicante and its historical relevance.

Tabarca Island

Of course, one should not miss Tabarca Island. It is one of the most exciting islands in the Islote de la Cantera. The island is located just off the Costa Blanca coast and close to Alicante. It is very accessible because of its strategic location.

Among the activities you can have in Costa Blanca, the island offers the most interesting. You can enjoy snorkeling, scuba diving in the surrounding waters of Tabarca Island. It is also a perfect way to stay away from the crowd with its peaceful and calming waters. The island also has a handful of seafood restaurants that you can try.

Palm Grove of Elche

Of course, Costa Blanca has the best spot to marvel at the palm groves. The Palm Grove of Elche is considered the biggest in Europe and one of the largest in the world. It is a perfect place to walk. It is also a natural UNESCO World Heritage Site.
What is Costa del Sol known for?
Costa del Sol or the 'sun coast' is known for a lot of things. It has the perfect climate and spots any traveler should not miss. With its pleasant weather and stunning beaches, Costa del Sol has plenty of things to offer.
It is situated between the Mediterranean and Sierra Nevada Mountains. Meaning, Costa del Sol is known for exciting activities for both winter and summer. It is surrounded by landscapes from icy cold mountains and stunningly brazen beaches.
Here are the things Costa del Sol is best known for:
Ski spots

The Sierra Nevada Mountains blessed Costa del Sol with the best getaway to ski and enjoyed the snow. It is indeed a winter wonderland in Costa del Sol. The slopes can accommodate both beginner and expert skiers. You can learn the basics of skiing while progressing up to more challenging runs. Aside from that, Costa del Sol offers the best restaurants in the area. Thus, you can get the best winter activity while retiring to delightful meals as the day ends.

Towns and pueblos

Who would believe that this luxurious getaway is swamped with towns and pueblos? In this part of Spain, you will see adorable white villages sitting on the hillsides of Costa del Sol. It makes the area more architecturally interesting. For lavish and fancy gatherings, Puerto Banus is the right spot for you.

You can visit Marbella, a charming town of Costa del Sol, with various bars and restaurants to try. It is a hidden gem of Costa del Sol with an old-town vibe and surprisingly ancient architecture. You can see in its cobbled streets a line of white-washed houses making Marbella nicer.

Cultural treasures

Aside from towns and houses, there is a variety of designs and cultural treasures, too. In the city of Andalucía alone, there are cobbled streets and pathways to appreciating. Then, you can head to Seville to see the fantastic architecture of the Jewish Quarter. For a blend of Christian and Muslim designs, the Mezquita in Cordoba has it for you. More than these, you should also pay a visit to the golden dome of Cádiz cathedral over the tip of the Atlantic Ocean.

Food culture

Well, you would not miss the mouthwatering Spanish cuisine. For a delightfully tasty culinary experience, Costa del Sol will never disappoint. You should try chiringuitos for tapas and drinks while marveling at the beauty of the sun and the beach. In Costa del Sol, there will always be good food to try.
Spain is a lot of things. It gives you the best travel experience you could ever wish for. From cultural gems to natural beauty and marine environment, the country has it for you.
Costa Blanca and Costa del Sol are just a quick peek of how beautiful the country is. These two Costas have unique offerings every traveler would always want to try. It can be confusing, particularly if you have a little knowledge about their differences. Nevertheless, once you understand each other better, you can now choose the right Costa for you.