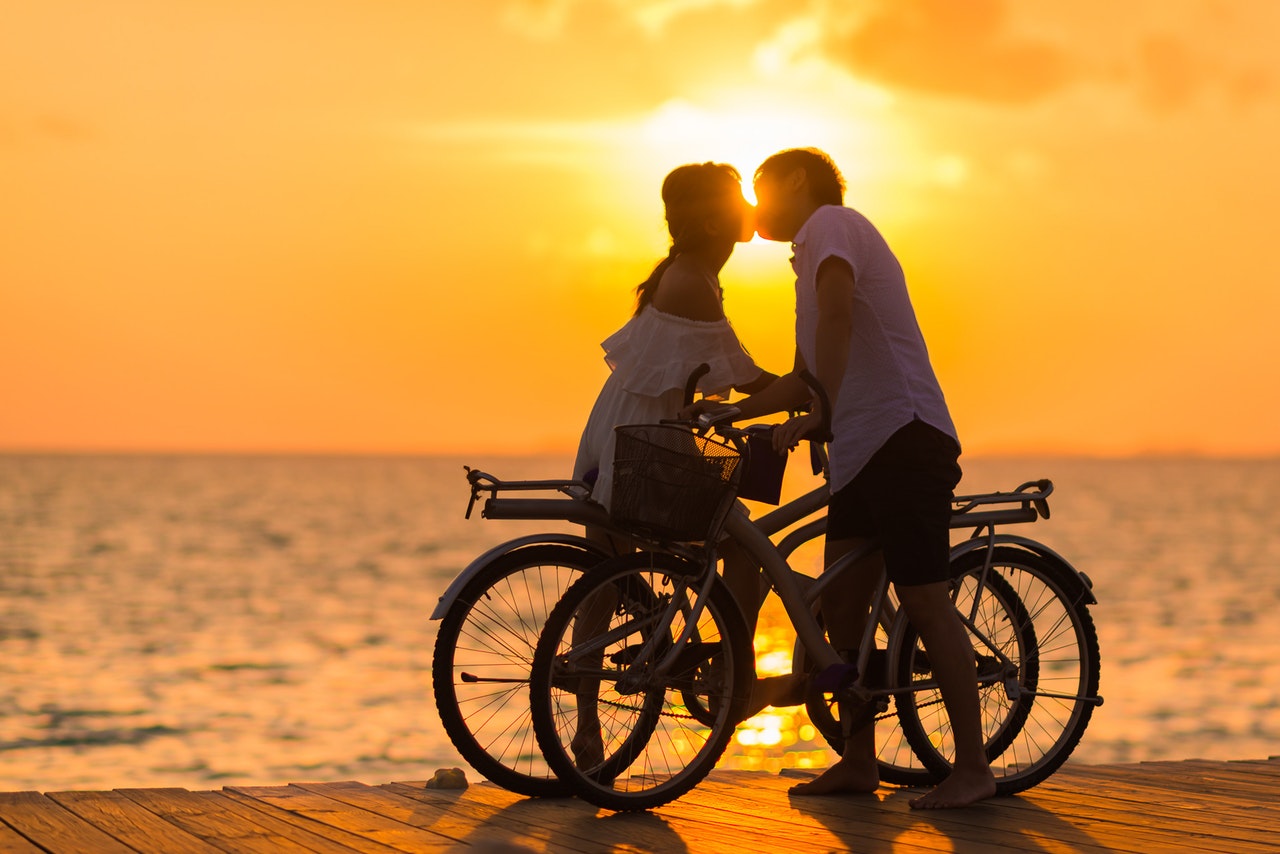 Honeymoon packages are worth the money. Newlyweds save extra cash with them. Hotels have discounted rates on activities, dining, and the likes, making packages cheaper.
Everybody has their own perfect weddings already imagined.
Some get excited about the dress and the feast that follows. Others are more excited about the honeymoon.
But there comes the question. Is the honeymoon package you're getting worth it?
The answer is mostly a yes.
Honeymoon packages are always worth it. This is, in fact, one way for the newlyweds to cut up on costs and stay within the budget.
If you want to know how packages help couples save, read on to find out.
The Honeymoon Package
Everybody understands what entails a honeymoon package. And yes, this is a great way to bond with your husband (or wife).
Yet if you look at the cost of honeymoon packages, you may not be entirely sure if the packages are worth it.
Honeymoon packages can eat up a chunk of your wedding budget. But there are many packages available. You just have to find the one that fits your bill.
But no matter the cost, honeymoon packages are worth it.
Below are the usual inclusions of honeymoon packages.
– Hotel accommodations that usually come with upgrades
– Complimentary activities
– Dining
– Goodies like wine or champagne
If you add up all of these, you realize that getting a honeymoon package is much cheaper.
Plus, getting a honeymoon package saves you time as well. Spend less time planning and researching – just show up for the honeymoon.
Honeymoon Packages: The Advantages
Planning for both a wedding and honeymoon can be stressful.
And this is where honeymoon packages come in. While not entirely cheap, honeymoon packages can help you save on costs as well as on time.
Here are the advantages of getting a honeymoon package.
Save on Costs
Planning your honeymoon is as stressful as planning your wedding.
To save yourself the time (and cost), you have to realize that honeymoon packages are the way to go.
Honeymoon packages can save you the effort of computing and agonize over the prices of hotels, activities, and everything in between.
Honeymoon packages usually include hotel or resort bookings, dining expenses, as well as complimentary activities.
For example, if you are going to some island for your honeymoon, expect to have snorkeling, island hopping, etc., included in the package.
Individually, these could cost you a fortune. But a package can have you a resort, your meals, plus your activities in one go.
Complimentary Activities
As mentioned above, a package usually includes complimentary activities.
You could expect activities like kayaking, cooking classes, and spa treatments included in the amount that you pay. That is, of course, depending on the place you choose to go. If you feel up to exploring, there are also guided tours that are part of the package.
More Time to Explore
Aside from the savings on costs, newlyweds can also save more time.
Honeymoon packages include a wide variety of activities that suit your fancy. Skip the planning part and call the travel agencies. A reservation with the guided tours is not really required.
Just show up and enjoy the moment.
How much is a reasonable price for a honeymoon?
On average, most couples spend about US$4,500 for a honeymoon. For couples that are traveling to a popular destination, it can reach US$8,000. European destinations can go up to as much as US$25,000.
Honeymoon is not just any vacation a couple would take.
Most couples would plan for months or even years for their wedding and honeymoon. And newlyweds really deserve a great honeymoon.
Right after the wedding, newlyweds proceed on their honeymoon. This is for them to spend more time with each other. They experience bucket list destinations before heading back home to start a new life as husband and wife.
In honeymoon costs, there are a lot of factors at play.
Here they are.
The Factors that Affect Costs
Some factors affect the cost of a honeymoon package.
One is the seasonality. The other two major factors are the location and the amenities that go along with the honeymoon.
Popular destinations always have high and low seasons. This means that when the honeymoon is on an off-peak month, the costs can be lower.
The location also plays a major role in honeymoon costs.
If you are going to a destination within the US for your honeymoon, you will pay less. This is when compared to when you plan on having your honeymoon in Europe.
Finally, the amenities and activities can affect your honeymoon costs.
It would be more expensive to stay at an all-inclusive resort compared to when you plan on staying at a hotel.
Also, guided tours, snorkeling, and a horde of other activities can pull your costs up.
The costs of honeymoon packages vary depending on these factors.
And no matter which package you choose, you will never be wrong. Because for sure, you will be choosing a package that you both can afford. You will be choosing a package that you both will enjoy.
No matter where your package falls on the cost spectrum, it doesn't matter.
Because what matters would be the memories couples make during the honeymoon.
How many months in advance should you book your honeymoon?
The preparation starts at least about ten months before the travel date. You should be able to finalize and book about six months before the honeymoon itself.
Planning for a wedding can overshadow plans for the honeymoon.
It's perfect to start planning ten months before the wedding. This would give you an idea of the promotional prices of hotels and resorts. Ten months before the honeymoon is also not too close to the honeymoon for all the rooms to be full.
About six months before the honeymoon itself, you can now finalize your plans and confirm your bookings.
Six months before your trip, airfares and hotel prices are still not too expensive. There are still extra rooms at resorts. There are still extra slots for tour guides and other activities.
Some couples put it into their minds to wait for the best promotional offers. But sometimes, couples tend to wait too long. The next thing they know, all promotional offers are gone. What is available are higher prices.
Don't be like that.
As soon as you find something that already fits your budget, you hold on to it. Never let it go.
Who should pay for the honeymoon?
Traditionally, it is always the groom or the groom's family that pays for the honeymoon. More modern couples tend to pay for the honeymoon themselves.
Most of the time, couples pay for their wedding costs. At times, a friend or a family member would pay for a part of the wedding as a gift.
For example, a friend pays for the food or the band that plays at the wedding. Or a family member takes care of the dress or whatever.
What about the honeymoon? Who pays for it?
Who pays for the honeymoon depends on a few things.
Over the years, there was a shift in who pays for the honeymoon costs.
In the past, it would always have to be the groom or the groom's family. But in recent years, there have been changes in this aspect.
Here is a quick discussion on the matter.
Traditional Couples
Traditional couples are those that want to get married as their parents and grandparents did.
They may still be living with their families. They may frown upon couples that live together before getting married.
For traditional couples, it would usually be the groom's parents that pay for the honeymoon.
The family of the bride usually takes care of the costs of the wedding.
How it happens is that the groom's parents usually gift the couple with a check or a specific amount. The couple can spend this amount on their honeymoon.
The parents of other traditional couples tend to be more involved in the planning stages. They can decide on the destination, the activities, and even the resort to book.
This manner can be good as it saves the newlyweds a chunk of costs. But there are underlying issues.
The Groom's Family Pays for the Honeymoon: Pros and Cons
Financially, this may take a huge burden out of the newlyweds.
Compared to modern couples, this is one great advantage. At least the newlyweds don't have to worry anymore about honeymoon costs.
But despite this advantage, there is a common issue with this setup.
If the groom's parents decide to shoulder the honeymoon costs, one issue is the honeymoon itself.
Couples may have a dream destination of their own. Some couples may even have their perfect honeymoon in mind.
But what if the groom's parents cannot afford to pay for that perfect honeymoon?
The couple may prefer staying at a resort. The groom's parents may only be able to afford a hotel room.
This takes away the "perfect" from the "perfect honeymoon." And this can eventually cause issues later on.
Also, some parents may want to be too involved in the planning stage. They may decide on the destination and all the small details.
What if the parents decided on a honeymoon within the US? This would be fine if the couple was planning to have a honeymoon in the country.
But what if the couple has always wanted to have their honeymoon in Europe?
It would not be good to spend your honeymoon in the US when all you ever dreamed of is to spend it in Greece.
If I may suggest, traditional couples need to sit down with the groom's parents and talk about their options.
The couple should be clear on what they want. The groom's parents should also be clear on what they can give.
Both the newlyweds and the groom's parents can meet halfway.
Modern Couples
Modern couples would prefer to pay for the honeymoon themselves.
It is also common for modern couples to do a lot of planning. In fact, more and more couples tend to put off their honeymoon to another date.
It can be on their first wedding anniversary or even months after the wedding.
Modern couples decide on the honeymoon details themselves. They can decide on where to go and what to experience. These modern couples decide whether they will be getting a honeymoon package or plan everything themselves.
For modern couples, the concern of who pays for the honeymoon costs can vary depending on the couple.
Some would split the costs 50:50. Others would have the groom pay more than the bride.
No matter who pays for the costs, modern couples have more freedom than traditional ones regarding details concerning their honeymoon.
Modern Couple Pays for the Honeymoon: Pros and Cons
Paying for your honeymoon may be a daunting thought. But there are far more advantages with this setup than having somebody else pay for the costs.
One advantage is that you get to decide on all the details of your trip. From the smallest details like what time you leave the hotel to the major ones like the destination.
You get to pick which activities you will take. Nobody will finalize a booking without your approval.
The best thing about this setup is that you and your husband (or wife) plans on everything.
Planning can be exhausting. But this also bonds the two of you.
Once done deciding on where to go, you can do your research and see what types of activities you will go for. You will also get to have the chance to look up restaurants and tourist destinations to visit.
The exercise will, for sure, excite both of you.
Paying for your own honeymoon also gives you and your partner the sole authority on everything.
You don't have to ask for somebody else's opinion.
There is no need for you to ask for approvals from another person. It is just you and your spouse.
The disadvantage is that you have to save up for the trip.
But if I may suggest, why don't you decide on a budget first? Once done deciding on a certain budget, you and your husband (or wife) can talk about which destinations fit the bill.