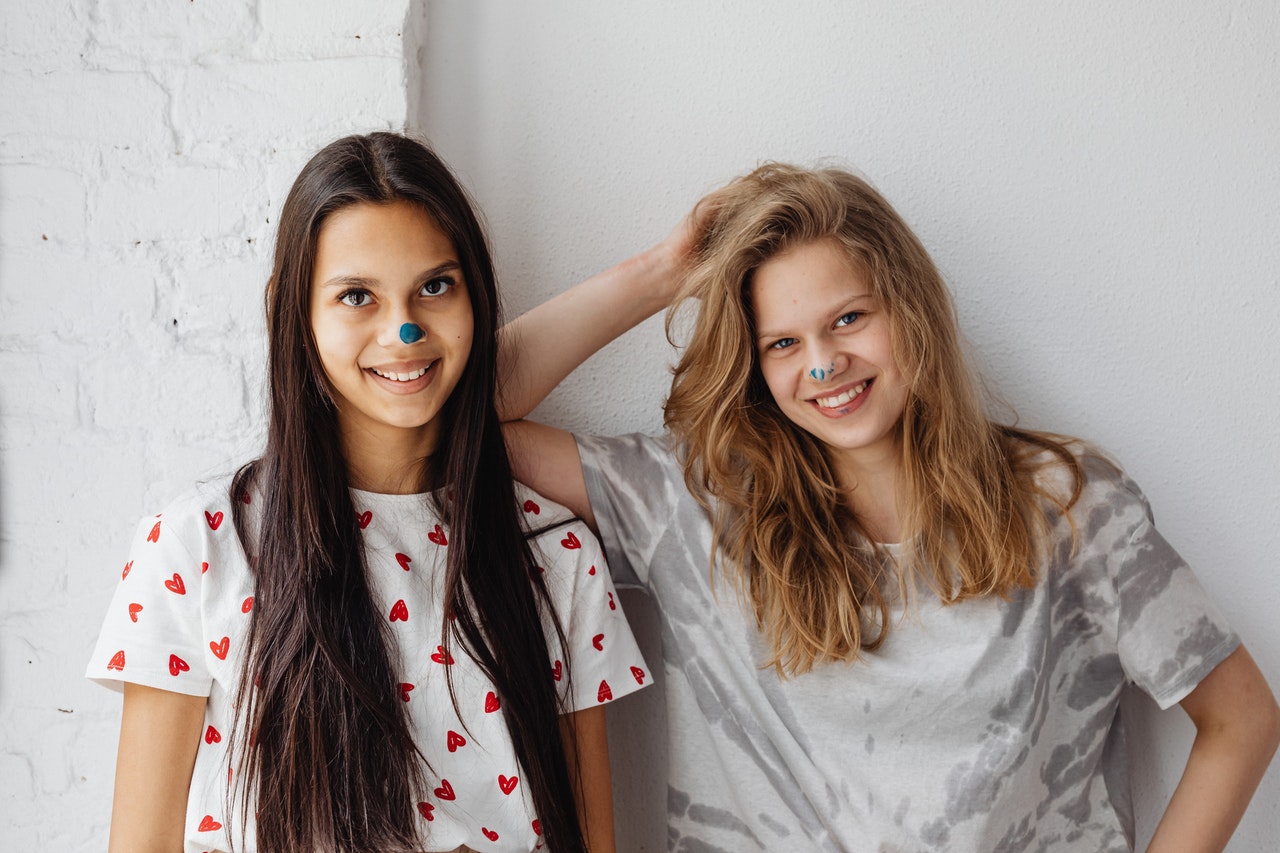 Airbnb does not allow anyone aged 17 and below to get an account or even book a rental property. The platform only permits 18 years old and above to use and open an account with Airbnb.
Based on Airbnb's terms and conditions, you must meet the minimum age requirement to sign up. Anyone younger than eighteen cannot open an account with Airbnb. You have to undergo a verification process so that the platform will know your actual age.
The policy has been in place only recently. Airbnb only imposed age restrictions in 2021. It aims to reduce unauthorized and open-invite Airnbnb parties among minors.
It also has something to do with safety-related issues. Airbnb can prevent minors from getting involved in severe incidents with this policy. There were cases before that minors got involved with party incidents like shootings.
As a result, Airbnb became stricter when it came to age limits. Even some Airbnb hosts will ask you about your age. They would require you to provide proof of identity to verify your age.
Can you use Airbnb under 18?
Guests under 18 years of age can use Airbnb if they are part of a group. If the primary guest who made the booking meets the age requirement, the host will let you stay on the property. A host will let you enter the property with an accompanying adult.
However, you can still not create a profile and account if under 18. The platform will require you to verify your age information by requiring you to submit an ID. You have to show your driver's license, passport, or national identity card. It also applies to all of Airbnb across the globe.
These documents indicate your real name and date of birth. Your host will know the actual age once you submit one of these identification cards. Or the host can check your profile to ensure that you meet all the Airbnb requirements.
Airbnb US even has a stricter age limit policy. Users below the age of 25 will not book an entire home with Airbnb. Also, the guest should have a least three positive reviews and no negative reviews to guarantee a booking.
The guest can only book a rental property if outside their local community. It also applies to other Airbnbs, including the UK, France, and Spain. Along with this, the guest should not be living within the community when reserving an Airbnb.
Such policy responds to the overwhelming listings among minors who use Airbnb as a party venue. The platform wants to reduce the number of this age group and ensure the safety of all its users.
Since its regulation, the number of unauthorized house parties in Airbnb has been dramatically reduced. More than that, it is a way for Airbnb to support safety and responsible travel in the United States.
Here are the other reasons why Airbnb does not allow guests under 18:
Avoid noise complaints

Younger ones or minors are partying age groups. When they book an Airbnb, they often party and make noise. Some hosts receive complaints from neighbors about the noise. To prevent this, they limit the use of Airbnb to minors.

An Airbnb host may impose specific house rules. For instance, you should not make noise while on the property. Some hosts are very strict about throwing a party in a no-party Airbnb rental. Since most from this age group make Airbnb a party venue, hosts would turn down the request.

Damage properties

Since people are in partying mode, they are carefree and do not care about their surroundings. Those under 18 would still have the potential to damage rental properties. They can break a shower, rip off a curtain, and stain the coach.

It is a considerable burden for the host to accommodate this age group because some lack a sense of responsibility. They cannot decide on their own, mainly when serious incidents occur.

Broken and missing amenities

Responsible adults know how to respect one's property. The potential of having broken amenities increases if a host receives guests under 18.

There must be a mature adult watching out for them so that they can behave well on someone else's property. Some may be forgetful and fail to put items back in their original place.
How strict are Airbnb age requirements?
Generally, Airbnb only allows guests above 18 years of age to book a property. The platform is strict with the age requirements and uses an ID verification system.
You need to submit a government-issued ID before completing a booking. The platform goes through your ID and validates if you provide the correct information.
Upon your account creation, there is an option to verify your identity by uploading a copy of your ID. Many vacation rentals or Airbnb listings also require you to provide a valid ID to approve a booking.
In this way, Airbnb ensures that you give the correct data or information about yourself. The Airbnb team will know that you are a natural person and the right age to use an Airbnb.
It is usual for a host to ask to guarantee that the person renting their property is trustworthy. An Airbnb host will also ask you to show an ID before booking. Some hosts would ask potential guests their age.
Here are other ways an Airbnb host validates your identity:
Checking your basic profile

Aside from uploading a photo, the platform will also ask you to fill out some basic information. It includes your phone number and email address. It is being verified during your account set-up process.

The host can also review the – about me section where you give out minor data about yourself. In this way, the host will know more about you and your interests.

Social Media

There is also a choice to link your user profile to social media platforms. You can include a link to your Facebook, LinkedIn, and other social media sites in the Airbnb platform.

Before a host accepts your reservation, they would go through these links and verify you as a guest. They would see if you have real connections in social media, indicating that you are a natural person.

ID verification

Airbnb would give an ID verified badge to make your account more authentic. This badge connects the user to the physical address and social security number. Of course, this is the most formal and reliable process to verify your identity.

Airbnb reviews

The host also can go through your profile and check your reviews. It is an excellent way to assess you as an accountable and responsible property renter.
Can Airbnb deny you because of age?
The newly imposed policy in 2021 about the Airbnb age limit is a highly discussed issue. Some would say that the policy is age discriminatory. And Airbnb should not decline anyone to use the platform because of age.
Airbnb explicitly states that a host must not deny a reservation based on the guest's age or status. The platform also does not permit hosts to set or change the age requirement for guests to rent a property.
The policy about setting rules under the age of 18 and 25 is to ensure the safety of its users. It also promotes responsible travel primarily due to the ongoing global health issue.
However, if you want to ensure a booking and reduce the possibility of a host declining your request to book, here are the things you can follow:
Make your profile available

Airbnb allows you to include links for your social media profiles; it helps build up your profile. You can provide links for your Facebook, LinkedIn, and other sites to your Airbnb profile.

In this way, your hosts can see that you are a natural person. It is their way to conduct a background check before approving your request to book.

When building your profile, you can include a picture, a short bio, and testimonials. If you have these things, your host can trust you as their guest. The more information you share, the more guest can get to know more about you, the better your profile be.

Avoid getting a bad review

Another thing hosts lookout for about guests is the reviews. You should avoid getting a bad review, as it can significantly impact your Airbnb profile. Upon seeing a bad review, the host might have a doubt approving your reservation.

Getting a bad review means you made a wrong impression on your previous host. If you offended a host or excessively damaged damage a rental property, it is a reason for a host to review you badly.

Even though some hosts would not date to leave a bad review on their guests, it will force them to leave you a negative review if the incident is grave. As a result, future hosts would find it hard to trust you to rent their property, as well.

Get an Airbnb verified badge

Getting an Airbnb verified badge is the best way to have a good profile. Having the badge means you went through all the verification processes set by Airbnb. Some hosts consider this when accepting booking requests.

Hosts are comfortable when the guest they accept in their rental has a verified badge. It means that you submitted legal and valid documents to verify your identity. You also provided the correct information, including your age and permanent address. It also means that you are a responsible and accountable user having to go through all the verification processes.

Be polite when communicating with a host

Being polite goes a long way when interacting with a host or inquiring about the property. It can provide them a good impression of your personality or character. The host will find you pleasant and accommodating and consider you a potential guest.

When communicating or interacting with your host, you can be a bit personal with your email and share something about yourself. In this way, the host will feel more at ease, increasing the possibility of approving your request.

Clean up after yourself

Even if you are paying a cleaning fee, it does not mean that you will not clean after your mess when on the property. Hosts appreciate guests that respect their vacation rental and know how to clean.

You must leave the property undamaged and tidy. If you were cooking during your stay, you should wash the dishes and utensils. It would help place your garbage in the correct container, so it will not leave a foul smell inside the property.

Do not make the bedroom look undone; tidy up and fold the sheets. It can also leave a good mark on your hosts and leave you with an excellent review.
Airbnb ensures that all users do understand its services when using the platform. The majority of minors cannot make serious decisions, especially taking care of someone else's property. Thus, the platform only allows users with the right level of maturity to be part of a community.
The platform promotes youth security and requires an adult to be the primary guest within a group. Thus, it is understandable that Airbnb restricts those 17 years old and below from joining. More than that, the platform makes sure that all its users are safe when on rental properties.