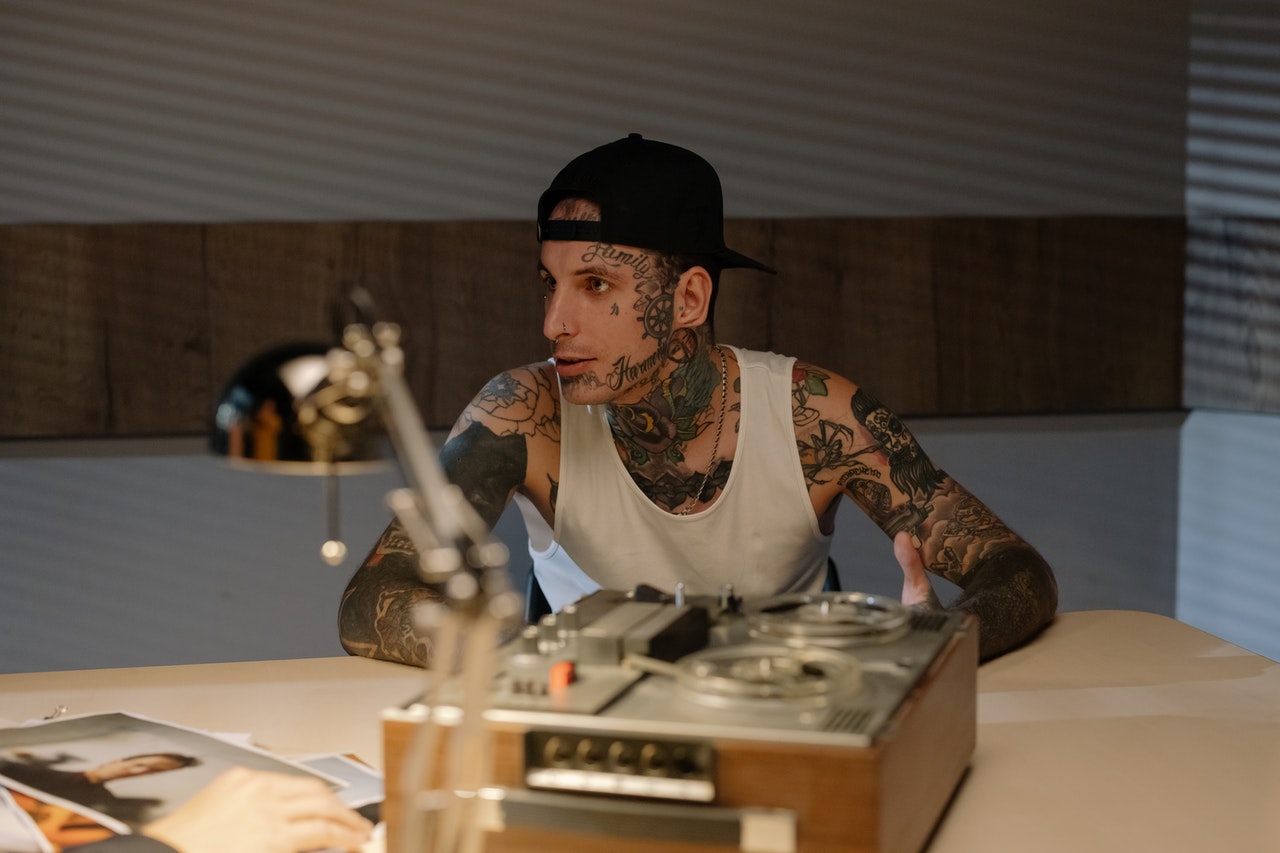 To work in Dubai, you have to be free of any criminal record. If you have a criminal record within the past five years, it would be hard to find work in Dubai.
Individuals seeking jobs in Dubai have an additional step to take. This step is the security background check. The check should show Dubai authorities whether your records are clear of any criminal record.
Only upon clearance can you land yourself a job in Dubai.
Such a check is required for foreign workers planning to work in Dubai. It only means that before your employment contract in Dubai, you have to produce a certificate of good conduct.
The certificate of good conduct should be from your home country. If you worked in another country before applying to Dubai, such certification should come from that specific country.
For example, John is an American who worked in Singapore for the past three years. If he plans to work in Dubai, he should get the certification from Singapore.
The Reason Behind
Expats could easily find jobs in Dubai without any certification in the past.
The move came about after Dubai saw many labor cases where they eventually found expats to have criminal records in their home countries. Some of these expats are even wanted by their home countries.
The certification is for employers and the Dubai authorities to judge potential workers based on their records. This extra step should assure Dubai of lesser risks. It should also ensure the safety of its citizens and other residents.
The certification is not only for office and skilled workers. This document is also required for domestic workers.
Multiple Countries, Multiple Certifications
There are instances that a job applicant worked in multiple countries in the past five years.
If this is the case, the job applicant should produce multiple certifications – one from each country.
For example, John worked in Singapore for the past three years. Two years before working in Singapore, he was working in London.
When applying for a job in Dubai, John needs to produce certificates of good conduct both from Singapore and the UK.
Dubai Residents
Individuals born in Dubai need not produce such a certification to find jobs.
But if such an individual has worked in another country in the last five years, he should submit the document.
For example, Fatima was born and raised in Dubai. After graduation, she worked in the US for the past five years.
Before she can apply for a job in Dubai, she needs to get a certificate of good conduct from the US, where she worked for the past five years.
Upon submission of the document, UAE's Ministry of Foreign Affairs and International Cooperation should certify the certificates.
Such a security screening is only applicable to the job applicants themselves. There is no need for any certificate from the dependents or family members of the job applicant.
Tourists and Students
In addition, these certificates are not required for tourists.
If you are going to Dubai to study, there is also no need to secure such a certificate.
Other individuals who are not required are those on medical or mission visas. Such visas are usually issued for temporary work in the country for about three months or less.
Can you go to Dubai with a criminal record?
Individuals with criminal records can go to Dubai for a holiday. The same is true if you are traveling to Dubai to study. You can visit the country even with a criminal record.
When going to another country, there is always a question of what is and what is not allowed.
This concern is the same for people who want to visit Dubai.
I am sure that you have questions yourself.
One such concern that usually pops up is visiting a country with a criminal record.
The answer is yes.
Individuals can visit the country, provided the reason is for a holiday. The only time a person has to worry about his past criminal records is visiting Dubai to find work.
If you are also going to Dubai to study, there is no need for the certificate of good conduct I discussed earlier.
The same is true if you are visiting Dubai for temporary work. These involve going to Dubai that requires a medical or mission visa. These visas only last for three months or less.
You do not have to worry about your past criminal records when going to Dubai for such reasons.
Unless, of course, your criminal record is in the UAE itself.
Having criminal records in the UAE would pose a challenge. Such records need some clearance from the local authorities, which would be different.
Visiting Dubai with Drug Convictions
Drug convictions are similar in treatment to criminal records when going to Dubai.
When you have a past drug conviction record, you should be fine when visiting Dubai for a holiday.
But when you are traveling to Dubai for work, you may need to check with the UAE embassy before leaving.
Homosexuality, Tattoos, and Other Concerns
There are also other common concerns people worry about before visiting Dubai.
Being a homosexual is one of those concerns.
First of all, know that homosexuality is something forbidden in the country. While it is prohibited, a homosexual can travel to Dubai without worries.
As soon as you are in Dubai, make sure you do not draw attention from the crowd. Public displays of affection are something the locals frown upon. It can also lead you to trouble at times.
Having tattoos is another concern most travelers have.
Tattoos are fine in Dubai. You can go to Dubai as a tattooed person, and you will be fine.
Tattoos being illegal in Dubai is a misconception. This belief is simply a hoax.
Such a misconception stems from Dubai and its religion Islam.
You should know that tattoos in Islam are a form of self-harm. Such an act is strongly condemned by culture and religion. But if you are traveling to Dubai with a tattoo, this should not worry you at all.
The only time that you should worry about your tattoo is when the designs are offensive or inappropriate.
Offensive and inappropriate designs are those that contain explicit language. The same is true when your tattoo's design involves naked bodies. Should this be the case, it is always advisable to cover the tattoo as much as possible.
And finally, can you go to Dubai with an Israeli stamp on your passport?
Yes, you can. This stamp should not be a problem at all.
Some stories say you will have issues visiting Dubai with an Israeli stamp in your passport. But this is not true.
Stop worrying about it.
How long does a security clearance take in Dubai?
This group includes executive roles in companies. When obtaining a security clearance, it usually takes about two to three weeks for jobs in well-paid positions. It takes four to six weeks for other typical jobs like restaurant workers.
Processing for security clearance can be quicker for other jobs. It is especially true for law enforcement-related jobs.
Expats holding executive positions can get their clearances within two to three weeks. It should also be true for medical personnel like doctors and nurses. Skilled workers like those that work in the Human Resource also belong to this group.
Other workers in more common jobs get their security clearances longer. Usually, it takes about four to six weeks.
These jobs include those that work in malls, restaurants, and the likes. Domestic workers also get to process their clearances around this long.
Usually, it is the company's responsibility to initiate the clearance process of the job applicant. These are typically outsourced to third-party companies that do the job for them.
How can I get a security clearance in Dubai?
Getting a security clearance in Dubai starts with the submission of the form. This step should start the process. Next is the legalization and attestation of the documents. Finally, the last step is the release of the decision by the Ministry.
As you already know, the Ministry of Interior of UAE requires submitting a certificate of good conduct. This certificate should be for those applying for jobs in Dubai and the rest of the UAE.
But what are the steps in applying for a security clearance?
As previously mentioned, companies usually apply on behalf of their employees. The step takes place before the application for a working visa.
I know third-party companies process the clearance on behalf of companies. But it always helps if you understand what goes on behind the application process.
Here is a summary.
The Submission of Clearance Form
The first step in the clearance process is submitting the security clearance form. This step should initiate the process.
Once the employer (or the third-party company) receives the required documents, these are then submitted to the clearance administrator.
The Legalization of Documents
Legalization of documents is the process where authorities (or different governmental organizations) verify and validate the authenticity of the documents.
Such governmental bodies include the Embassy of the United Arab Emirates, which Dubai is a part of.
Another governmental body is the consulate in the country that issued the documents.
The legalization of documents differs depending on which country you are talking about. But in general, the process has the usual steps like the notarization, attestation, and authentication of the documents.
Some business organizations in Dubai handle the legalization of documents on behalf of the job applicant. On the other hand, the applicant himself or herself can finish the process independently.
The Attestation and Translation of Documents
Once the legalized documents are finally received, the Security Clearance Administrator starts the attestation process. The attestation should be solely done by the Ministry of Foreign Affairs of the UAE.
This step is also when the Security Clearance Administrator starts an Arabic translation. The translation should be of the candidate's diploma and other documents.
The Security Clearance Decision
And finally, after all the completion of the first three steps is the decision.
The security clearance decision should finally determine whether a job applicant can work in Dubai or not.
What happens if you fail a security clearance in Dubai?
When you fail a security clearance, you will not get a job in Dubai. You may be the most qualified for the post. But without the security clearance, you will never get the job.
Applying for a security clearance in Dubai can be intimidating.
You would know that all your secrets back home are being checked when doing so. Authorities would go through all the minute details of your life. All these pieces of information they gather will go through analysis and interpretation.
Only when cleared, should you be able to relax and secure that job.
However, most applications do not get through security clearance for many reasons. A common reason is drug involvement. The same is true with financial debt or any reckless behavior in the past.
Some other reasons involve gambling addiction. And if the Dubai authorities deem your previous record as unprofessional or a risk to their security, you will not get the clearance.
When you do not get past the security clearance, there are options that you can take. It should be essential, especially if you believe that the security clearance denial was hastily-made.
Of course, you will not get the job that you applied for.
You can, of course, re-apply. But this should be at least six months after the denial of your first application.
Note that the Ministry does not accept appeals.
If you believe there is no reason for the denial, you can re-apply after six months.
The re-application is via an employer. The employer should already have a job offer for you. Despite this, it does not guarantee that they will grant you clearance the second time around.
Dubai is a great place to find job opportunities. But the application comes with extra steps.
The extra steps may come as a hassle for some. But understand that these additional steps are in place to ensure the security and safety of Dubai's workforce.