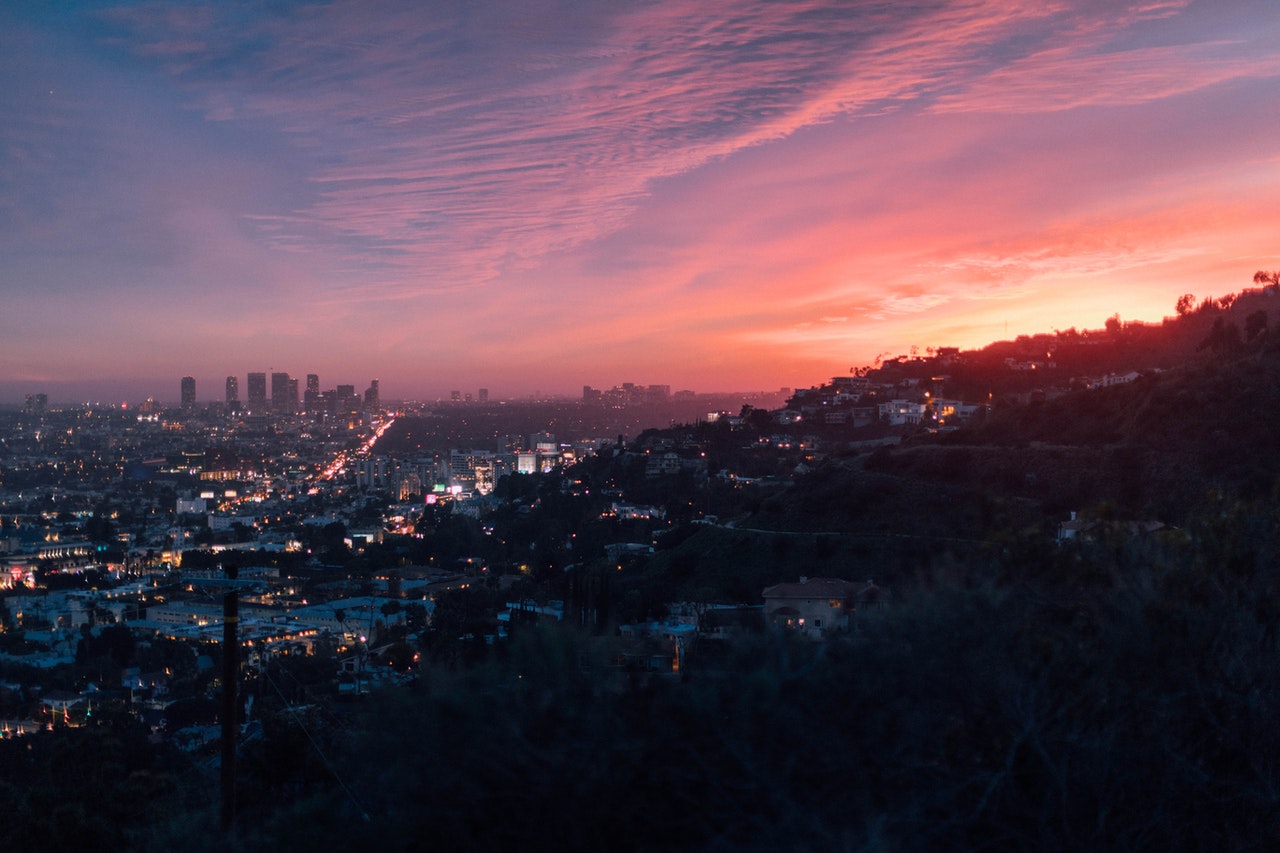 Los Angeles and Houston are from America's most populous states, California and Texas. There is a rivalry between these states, and Houston and LA may be a good start to compare.
Between Los Angeles and Houston, which is the best place to live? Houston may be famous for its Southern hospitality. Los Angeles, on one side, can charm you with its West Coast laid-back lifestyle.
While Houston has the Galveston Bay and the Gulf of Mexico, Los Angeles is adjacent to the Pacific Ocean. The long stretch of sandy beaches in Southern California is hard to miss or ignore.
Outdoor activities are endless in Los Angeles. It has a pleasant Mediterranean climate, rugged mountains, and exquisite desserts. The things that you can do in this city are innumerable.
Houston gives you a blend of genuine Texas traditions and a more contemporary kind of lifestyle. Green spaces are hard to miss in Houston, as well. The Buffalo Bayou Park and the 445-acre Hermann Park have their unique charm, too.
There is so much to compare between the two cities. We can have an endless list of both cities' allure and attractions, but there must be one city that must stand out. Hence, in this LA vs. Houston comparison, we will delve more into how these two cities differ.
To know which between LA and Houston is the best place to live, we will dig deeper. We will talk about safety, cost of living, opportunities, and weather in both Los Angeles and Houston.
How do Los Angeles and Houston compare?
Living in Los Angeles
Pros
Blend of relaxed and industry-oriented environment

Los Angeles is a busy and exciting city where you see business people in cafes and restos. On the other side, surfers and swimmers are enjoying the heat of the sun. You can be busy on some days, but have fun during the weekends. With the environment, Los Angeles offers, boring is out of the norm.

Progressiveness and Diversity

More than a melting pot of different cultures, Los Angeles embraces LGBTQ+, as well. People in the city are socially aware and politically oriented. You would see people rallying issues like climate change and the rights of LGBTQ+. Highly progressive and liberal people are the common demography of Los Angeles.

Plenty of job opportunities

There are different industries in Los Angeles where you can choose from. It has opportunities for IT, the fashion and lifestyle industry, entertainment, and service. The diversity in the job market enabled the city to have a low unemployment rate.

Great outdoors

Undoubtedly, the Mediterranean climate of LA encourages people to enjoy the great outdoors. From idyllic sandy beaches to the rugged mountains of Southern Cali, you will never run out of things to do. Nature lovers and sports enthusiasts are highly welcome in this part of California.
Cons
Expensive

California has a reputation for being expensive. It is one of the costliest states in the United States with skyrocketing real estate rates. Before moving to the city, you have to brace yourself for how costly essential commodities here. Expect that you will shell out paying more for food, beverages, and even fuel.

Traffic congestion

As a highly developed and populous city in California, LA has notorious traffic. It will be part of your daily commute once to move to the city.

Finding a property is difficult

Real estate in Los Angeles is costly. Some would resort to renting, yet it is pricey, as well.
Living in Houston
Pros
Mild winter

Houston is notoriously known for having intense humidity all year round. Yet, winters here are mild. If you are moving from Boston with harsh winter, Houston is a considerable change. You will experience the opposite weather in Houston when you came from cold cities.

Legendary food scene

Houston has vibrant dining out culture that offers delectable cuisines. You will enjoy eating out in the city from different cuisines all over the world. The higher percentage of diversity in H-city is reflected in the selection of food, as well.

Affordable cost of living

Unlike Los Angeles, living in Houston is very affordable. It is less than the national average. Fuel and rent are at the lower end of the scale where you can save up from.

Health care system is exceptional

Something the city will always be proud of is its excellent health care system. It is the medical center of the country, and people visit the town for medical services. You can best professional medical care in Houston than in any other cities the US.

Excellent education system

Houston has a solid and exceptional education portfolio that students like to afford. It has a wide array of programs in different fields or degrees. You have many options in terms of educating yourself when you choose Houston.
Cons
Extreme humidity and hot summers

Just like other Texan cities, summers in Houston can be brutal. You need to maintain your airconditioning to be able to withstand the heat. Some would say that seasons in Houston are just between hot and hotter. You will experience year-long humidity in this part of the country.

Getting around can be hard

H-city is one of the biggest cities in America. The establishments and buildings are well-spaced out; getting around can be difficult. You need to own a private car to make your daily life in the city smooth and easy.
Which city bigger, Los Angeles or Houston?
In terms of land area, Houston is bigger than Los Angeles. The city has massive land coverage of about 600 square miles. Compared to Los Angeles with only 502 square miles. By population, Los Angeles is the bigger city. It has bigger population with 3 million residents while Houston is just reaching the 3-million figure.
Land area

Due to Houston's massiveness, the city is divided into districts and neighborhoods. It has no formal zoning, unlike other big cities in the United States. It is classified as inside or outside the Interstate 610 loop.
Houston's inner loop is around 97 square miles.

The loop includes Downtown, residential, suburbs, and townhouse, and apartment zones.
The outer loop, on the other side, is more of a business zone. It has the Uptown, Westchase, and Energy Corridor.

Los Angeles, on one side, surrounded by hills and mountains, is more challenging. Most of the neighborhoods are near a valley or long stretches of hills and mountains. The city has the Santa Monica Mountains, San Fernando Valley, and Mt. Washington, among others.

Population

By population, Los Angeles is the bigger city. It even surpassed Los Angeles in population growth. LA has more than 3 million residents, while Houston is just nearing 3 million in 2018.

However, in terms of population, the surge of people moving to Houston is more than those in Los Angeles. It is about 1.36 million residents came to Houston in the last ten years.
Is it expensive to live in Houston, Texas?
As a busy cosmopolitan area, Houston is just as affordable. It is not that expensive to live in Houston, Texas. Moving into the city may not be much of an adjustment when you factor in the cost.
Here are the things to know about the cost of living in Houston to help you decide which city to choose:
Housing

Housing cost in Houston is almost 50% lower than in Los Angeles. House prices in H-city are very affordable compared to other cities in Texas. You can find cheap areas in the East End of the city, as well.

Food groceries

Food and groceries are cheaper in Houston than in Los Angeles. Food is 11% lower, and groceries are 5% more affordable than Los Angeles. Aside from it, you can get different cuisines because of the level of diversity Houston has.

Transportation

Houston has an efficient transportation system under Metro. It is more affordable than Los Angeles, where you need to go around with a private vehicle. A single journey ticket can cost $1.25, which is pretty reasonable.

Internet prices

As the world is moving to an online sphere, internet subscription is crucial. You can have a monthly internet subscription in Houston for $45 at 100mbp.

Taxes

Houston is state free as any other city in Texas. You will be paying less in state tax when you choose to move to this city. Yet, you must expect more sales tax, too.
Is Houston safer than Los Angeles?
Los Angeles is a relatively safer city compared to Houston. The crime rates, which include violent crime and property crime, are lower in Los Angeles.
Based on the data, Houston has higher crime rates compared to the national average. Los Angeles, on one side, is at the national average in terms of crime.
Given the extent of data provided, Houston has been branded as one of the top five most dangerous big cities. There are higher assault rates and vehicle theft around some Houston neighborhoods.
Of course, the city has a safe area you can choose when deciding to move to the city. Yet, to make you well-informed, there some sites that you should avoid. These are within the center, particularly the intersection of Dowling and McGowen Streets.
Other areas that you should not consider are those in the Sunnyside at downtown Houston. There is also the so-called " The Track," which is notoriously known for having a higher crime rate.
Los Angeles, of course, has dangerous areas as well. Crimes are ever-present in LA, as well. But, the city government still manages to control the surge of crimes in the area.
Is Houston hotter than Los Angeles?
Both cities are famous for being warm and sunny—Los Angeles for a Mediterranean climate, while Houston has a subtropical.
But which city is hotter?
Well, these cities have very different climates, but both have long summers. Los Angeles has dry summers, while Houston has humid and wet summers.
It is a different summer experience in Los Angeles and Houston. Since Los Angeles is near-desert, summer can be dried. It can reach more than 100 degrees Fahrenheit. For some, it is unbearable, and they would prefer summers in Houston.
Houston, being on a coastal plain without hills and mountains, has unbearable summers. When summer strikes in the city, it is hot and warm all over Houston. There are no places where you can experience slightly cool weather. It makes the town intolerable during summers.
It is still hotter in Houston than in Los Angeles. The city can record more than a 100-degree Fahrenheit, especially during the summers. As a Texas city, it lives up to the state's reputation of being a sweltering city.
Conclusion:
Los Angeles, California, and Houston, Texas may come from rival states. It goes to show that these cities are worthy of comparison. It is vital to know which city is better.
When we factor in weather, opportunities, and things that you can do, Los Angeles wins. As a highly progressive city, you have plenty of ways to get a quality life. It may not be cities in the country, but income growth is surging high. The amount of money working in the town can compensate with the living expenses, as well.