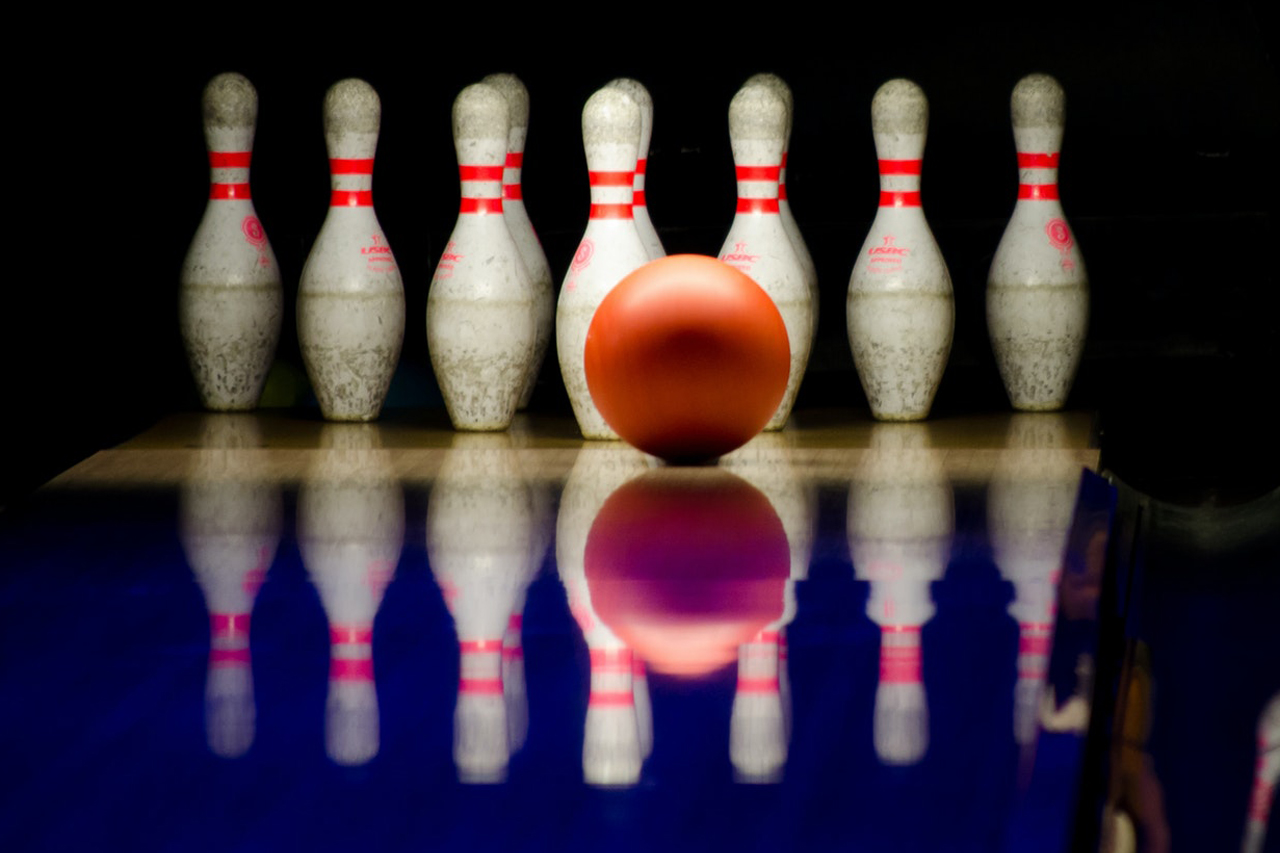 Recognized as "The Gateway City" due to its location, Laredo is the United State's most significant inland entry point. It is among the oldest border crossing points between the USA and Mexico. Additionally, it is Texas' only metropolis to fly under seven flags. As a result, the city continues to thrive as a fusion of two different cultures.
Laredo, Texas, lies across the infamous Rio Grande and experiences a hot semi-arid climate. Compared to other cities in Texas, Laredo's population composes almost entirely of Latino and Hispanics. Another reason that makes Laredo unique is its bustling roster of indoor and outdoor recreations that does not fail to fascinate those under 21.
A nice blend of American, Texan, and Mexican travel experiences in one is unique in The Gateway City. If you want to experience that Tex-Mex atmosphere, Laredo has that. This guide provides a list of museums, parks, and entertainment establishments available for ages 21 and below.
1. Laredo Water Museum
Adjacent to the Jefferson Water Treatment Plant, Laredo Water Museum finally opened its doors on May 30, 2017. The museum provides an area of learning to its visitors and highlights the importance of the Rio Grande River as a primary water source, and encourages water conservation practices.
Located at 2702 Anna Ave., Laredo, Texas, the Laredo Water Museum is only one of the three water museums in Texas and one of a few in America. Your museum journey will start on the Rio Grande showing the water stages as it undergoes treatment and cleaning. Besides the tour, visitors are also free to try their interactive exhibits through touch screens and objects.
Since the Laredo Water Museum's main highlight is the Rio Grande River, don't miss the opportunity to try the Rio Grande Watershed. This interactive kiosk introduces the seven basins by letting you tap on different touchpoints to show more details about all of the basins.
2. The Republic of the Rio Grande Museum
A Mexican vernacular-style historical house museum constructed in 1830, The Republic of the Rio Grande Museum was once the republic's capitol building in 1940. The house features a flat roof, few windows, and a rectangular massing. Bartolomé Garcia, a notable rancher and former mayor of Laredo, used to live here.
The Republic of the Rio Grande Museum is among the oldest structures in the metropolis and a "Recorded Texas Historic Landmark." Located at 1005 Zaragoza St, Laredo, TX 78040, the museum is home to authentic memorabilia of books, pictures, and furniture during the short-lived Republic of the Rio Grande. Moreover, there are three restored rooms perfectly depicting the 1830 home.
Everyone is welcome to visit the museum. You must not miss the guided tours offered by the Republic of the Rio Grande Museum. Their guide will walk you through and introduce a piece of history with an authentic feel because of the restored areas and memorabilia.
3. Fiesta Mexicana Imports
Situated at 7202 Santa Maria Ave, Laredo, TX 78041, Fiesta Mexicana Imports is a Mexican goods importer specializing in Cantera Stone Products for indoor and outdoor decor. Opened in 2000, they always focus on providing customers with quality items and the best service at the most competitive prices.
Fiesta Mexicana Imports boasts a large selection of handcrafted products done by talented Mexican artisans and artists. Some of the products they make in the store are fire mantels, silver jewelry, pewter, fountains, benches, statues, chimneys, vases, and figurines, all ranging from classic to contemporary ones.
Among its roster of products, nothing looks more eye-catching than the Talavera items. Fiesta Mexican Imports' Talavera items are full of fun and colorful design that reflects the city's culture and unique artistry. If you are not on a serious hunt to find the best furniture to recommend to your parents, don't miss the chance to pick your own Talavera item to bring home.
4. Lake Casa Blanca International State Park
Lake Casa Blanca International State Park is just a few minutes from the Mexican border. It is a famous park in Laredo that offers plenty of amenities and activities. With a variety of outdoor fun on water and land, it is the perfect place for a family outing that gives everyone of all sorts of backgrounds to bond and interact.
You can find the state park at 5102 Bob Bullock Loop, Laredo, TX 78041. Its busiest season is from April through September. Over 28 activities and amenities are available like wildlife viewing, hiking trails, playground, picnic area, paddling, fishing, biking, swimming, theater, and fishing pier. You can also borrow gears that you might need during your stay.
Compared to other state parks, the Lake Casa Blanca International State Park has Ranger Programs you might not want to miss. The program includes geocaching, fishing, birding, etc. You can select a particular program or a group tour, whichever you like.
5. Main Event
Main Event Laredo is one of the over 49 locations of Main Event center spread across the United States. It opened its first branch in 1998 in Lewisville, Texas, with the vision of setting up a haven for families to bond under one big roof. Every family is welcome, regardless of size, shape, or background.
Situated at 5300 San Dario Avenue, D1A, Laredo, TX 78041, Main Event Laredo offers classic to mind-blowing games for all ages to enjoy and make memories together. Games to expect in the branch are bowling, VR, laser tag, billiards, arcade games, story rooms, karaoke, mini-golf, gravity ropes, and multiball. The food is unforgettable, especially their Big Fun Sundae and Ultimate Pizza.
Their Laser Tag is a must-try for guests who dream of stepping into another world in Main Event Laredo's multi-level arena filled with fun obstacles along the way. Or, you can try their Star Wars Lightsaber Dojo VR; if you are a great fan of Stars Wars, swing your lightsaber as you fight against Darth Vader.
6. Sames Auto Arena
Developed by Arena Ventures LLC, Sames Auto Arena is a premier entertainment facility not only in Laredo but in Northern Mexico and South Texas, as well. Previously named Laredo Entertainment Center in 2010, the multi-use facility arena arrived in its current name after Sames Auto Group's purchase in 2018 and currently sits on the 25-acre at Loop 20 and Jacman Road.
Sames Auto Arena boasts a 32,000 square feet of open floor area, a 178,000 square feet facility with a 10,000 seating capacity. It catered to different events and legendary celebrities in the past, including Elton John, WWE, Ricky Martin, Sesame Street, Shakira, Disney on Ice, Enrique Iglesias, and more.
Before booking a flight to Laredo and arranging your itinerary, don't forget to check on the upcoming artists and events in Sames Auto Arena. Pittbull and the Sister Cities Festival are coming to Sames Auto Arena this year. You can check their website for more updates.
7. Altitude Trampoline Park
Altitude Trampoline Park opened its doors in Laredo on May 6, 2014. Situated at 6019 McPherson Rd, Laredo, TX 78041, Altitude Trampoline Park is consistently a well-known indoor amusement center that groups and families can enjoy. Spread across America, its Laredo branch is among its over 76 locations.
Thousands of square feet of indoor trampolines, foam pits, and dodgeball are available at the park for people of all ages. Fun activities you can expect are Freeplay, high-9, dodgeball, battle beam, wipeout, and more. Altitude Trampoline Park staff are good at providing excellent professional services to its customers.
If you're weary of walking around the streets in Laredo's semi-arid environment, visit the Altitude Trampoline Park and try all its attractions. You might need to allocate half of your day to enjoy all the activities available for you to try.
8. Kangaroo Fun Zone
A large-scale indoor family fun park located at 6310 McPherson Rd, Laredo, TX 78041, United States, Kangaroo Fun Zone is a famous destination for families. This fantastic trampoline park specializes in hosting events like birthday parties, making it a popular indoor entertainment destination for visitors and locals alike.
Kangaroo Fun Zone boasts many activities such as Trampoline Jumping, Fitness Classes, Dodgeball, Rock Climbing, Zip Lines, and many more. Aside from different entertaining activities that those under 21 would love, adults can also have fun by trying the zip lines and rock climbing.
If you are hungry from all the enjoyment at Kangaroo Fun Zone, you must try their tasty food and drinks. It would be best to try their specials like Wing Platter and Family Pack. You can also order Angus Burger, Chicken Wings, Chicken Tenders, and Angus Hotdog.
9. North Central Park
Established in 2014 and designed by Charlie SanMiguel, North Central Park is a favorite choice amongst pet owners and joggers. Locals and tourists can enjoy the park in a safe and enjoyable setting. You can find North Central Park at 10202 International Boulevard, Laredo, TX, United States, 78045.
Things you can expect to see in North Central Park are playgrounds, waterfalls, Aquatic Center, a lake, a green space, fountains, and trails. In this picturesque setting, you can spend the day touring the park's woodland sections or getting good exercise. You can do bicycling, frisbee, hiking, picnicking, golfing, jogging, and relaxing.
Walking through North Central Park would be enjoyable due to the park's excellent shade and concrete paths. Don't miss trying their walking trails and enjoy a relaxing moment with your dog.
10. Jett Bowl North
Jett Bowl North is a USBC Certified Bowling Center that offers a one-of-a-kind bowling experience in Laredo. The history of the bowling facility dates back to 1971, when its founders, Roque and Cookie Vela, discovered their enthusiasm for bowling, and the rest is history.
Laredo's family-owned and operated bowling center offers disco night bowling, bumpers for kid bowling, league play, neon bowling, and bowling by the hour. Besides 40 bowling lanes, Jett Bowl North also has three party rooms, an arcade room, billiards, and a restaurant.
At Jet Bowl North, the fun family entertainment doesn't stop in the games it offers. The bowling center serves delicious food that you can share with your friends or family. Pizzas, burgers, nachos, popcorn, salads, and Frito pies are some of the tasty treats you can find on their menu.
11. Independence Hills Regional Park
Situated at 1102 N Merida Dr. Laredo, TX 78046, Independence Hills Regional Park is a beautiful greenery destination perfect for residents and visitors. It is a 52.0-acre park boasting ample green areas people can take a seat and relax.
Independence Hills Regional Park is Laredo's third-largest park. Activities to enjoy are skateboarding, baseball, swimming, basketball, grilling, walking, swimming, biking, and volleyball. Furthermore, the park's amenities include its kiosks, playground, clean bathrooms, trails, and pet-friendly environment.
Notably known because of its well-maintained natural beauty, Independence Hills Regional Park has a hill by the pool that will make you in awe. The large park offers a breathtaking view and a great swimming pool. A hill near the pool is ideal for a picnic overlooking the entire garden.
The Gateway City's Tex-Mex culture distinguishes it as a one-of-a-kind destination. The city provides exposure to the Texan-American culture, but it also has a mix of Mexican culture reflected on the city's roster of tourist destinations. Overall, Laredo is an ideal city for ages under 21 and adults alike.
Does the article pique your interests? Do you find Laredo's distinguished culture and history appealing? Do you want to add more to the list we presented? It would be exciting to know if you finally decided to take that trip to America's Gateway City. Don't hesitate to tell us your insights about this guide because we would love to hear from you.