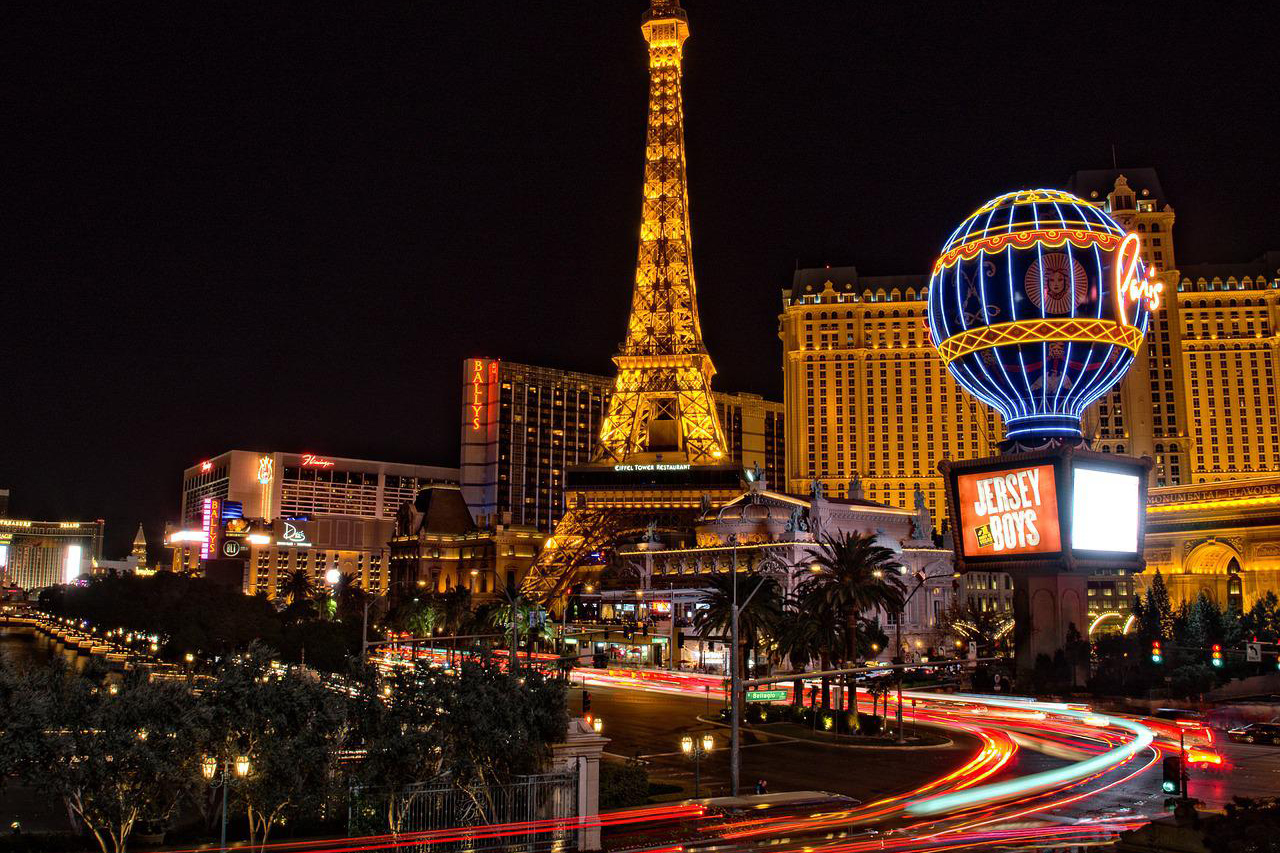 So you want to move to Las Vegas, well, we cannot deny that this city is famous worldwide—and the reasons why it has a global reputation say it all.
The metroplex is known for its vibrant Las Vegas strip, complete with gambling and a thriving entertainment scene, but little did you know that it has much more to offer.
The Sin City of Nevada is vibrant, affordable, and has everything you need to make this location your next home. However, before you take another step, you should be mindful of the significant edges and drawbacks you will face along the way.
Today, we will tell you about this area's best finds and potential drawbacks. The good news is that we will create the assignment for you. So prepare your thoughts as we take a sneak peek at what it means to live in Sin City.
Is Las Vegas, Nevada, A Good Place to Live In? – The World's Gambling and Entertainment Capital
The Good Side
Adult Life Is Not a Problem Here
Living in Las Vegas means experiencing the pinnacle of adulthood; after all, it is the world's gambling and entertainment capital.
You get an overdose of what is supposed to be illegal in other countries, such as casinos and slot machine gambling. With its 4.2-mile stretch of mega-infrastructures and vibrant pubs and establishments that will sum up your wild nightlife, the Las Vegas Strip is every adult's haven.
You can visit the Mandalay Bay Resorts and MGM Grand Resorts and Casino, which are well-known for hosting boxing matches and other major entertainment events.
If you want to visit Las Vegas' most famous casino, the Bellagio is also accessible to the public. Furthermore, if you want to enjoy a fun night with the best DJs, do not miss Zouk Nightclub, XS Nightclub, and Drai's at Cromwell Hotel.
Cannot get enough of another level of entertainment? Spend your money on lap dances and sexy nights at Peppermint Hippo and Diamond Cabaret.
Las Vegas Is Not a Boring City
Do you think Sin City is about gambling and stuff?
The better part is that plenty of things here do not involve alcohol, slot machines, or sexy shows.
There are numerous outdoor activities available here, and if you plan to become a local someday, you may need a lot of energy to do them all. You can try jumping off the Stratosphere Tower and free-falling over one hundred stories to the ground.
You can also visit Lake Mead and participate in unique outdoor activities such as kayaking, renting a boat, or simply walking around its trails. In addition, Lake Las Vegas, which is about a 30-minute drive from the Strip and is on a 320-acre lake surrounded by desert mountains, is a must-see.
Plenty Of Sunshine All Year Round
Las Vegas is the best option if you enjoy having mild weather in your area. There are 310 bright days per year in this area. Also, you will not have to stress about shoveling snow from your doorsteps because the site only gets 0.3 inches of snow each year.
The warm weather in this city is one of the draws that will allow you to enjoy outdoor activities throughout the year.
You can visit Springs Preserve, a wetland wildlife habitat, or stroll and hang out at its beautiful outdoor town hub in Las Vegas North Premium Outlets. In addition, if you want to visit another fantastic district, Area15 is also a better location for a trip.
You Will Never Go Hungry in This Place
The diverse ethnicity residing within the city limits has resulted in top-notch gastronomy in Las Vegas. Plenty of good eats and cheap finds here will keep you satisfied.
The Vegas Strip is one of the best alleys to find sumptuous foods, but other food areas are worth visiting, too, such as Fremont Street, which houses Banger Brewing and the Downtown Container Park. Not to be missed is Chef Gordon Ramsay's Hell's Kitchen, which serves the best beef Wellington in the world.
Tuesday pot pies at Honey Salt are a popular local menu, and The Oyster Bar on Sahara Avenue offers large fresh oysters for $1 late at night.
A Handful of Airports Cater to The Metroplex
What makes Sin City unique is that multiple airports serve the city's residents. Consider having a variety of air means to get here; that is fantastic! There are about six major air transit hubs in the area.
The following are the six ports that will get you anywhere from here:
Henderson-Executive Airport
North Las Vegas Airport
Field- Las Vegas, Overton Municipal Airport
Jean Airport
McCarran International Airport
Mesquite Airport
The most convenient of them is McCarran International Airport, about 15 minutes from Downtown Las Vegas. Nonetheless, the abundance of air transportation determines how you can fly into and out of the city without a rental car.
The Bad Side
You Will Seldom Find Green Spaces
Maintaining green space in Las Vegas is difficult due to the city's rapidly expanding infrastructure and semi-arid climate.
One factor contributing to Nevada's lack of greens is the state's long-term drought. From late April 2020 to late April 2021, the city received only 1.22 inches or 3 centimeters of rain, which is not a good sign given that Sin City's population is growing, and many people require water.
Several community parks, such as Sunset Park and Floyd Lamb Park at Tule Springs, are around the area to let you enjoy some green spaces.
The Public Transport System Is Unreliable
.
No matter how fabulous Las Vegas is, it is not immune to a lack of public transportation. Unlike those big cities such as New York, Los Angeles, or even Dallas, traffic is not an issue here, but its main drawback is its general transit provider.
RTC Transit provides public transportation, but its routes are limited, and you will need a car to get to those outlying areas. This metropolitan area is heavily car-dependent, and if you do not have one with you, you can book an Uber or Lyft whenever you need one.
What Is the Cost of Living In Las Vegas, Nevada? Prices Are Fairly Better in The Sin City
The Good Side
Getting A Decent Home Is Possible
Compared to larger cities such as New York, Los Angeles, Chicago, and Austin, Las Vegas has a favorable housing market.
The average median home value in Sin City is $334,000, with a monthly rental fee of $800 for a studio apartment. A minimum wage earner can afford to lease such space if they choose to live here because their annual household income is an average of $53,159.
You will undoubtedly find luxurious homes near the Vegas Strip, but if you are looking for a more affordable option, consider homes in Centennial Hills, where median prices are around $260,000 with a monthly lease of $1,123. Tule Springs also has a reasonably priced property, with an average cost of $253,160 and a monthly lease of $1,305 for a single flat.
You can still enjoy the best amenities in these neighborhoods, such as great schools, outdoor activities, and shopping centers for your daily necessities.
You Get a Better Medical Attention in Vegas
Las Vegas provides excellent medical care to its residents, one attraction that draws people to relocate here permanently.
Clinics in Las Vegas and Clark County provide free health and dental care to low-income and uninsured families. A handful of health and dental centers in the area offer free or low-cost services and financial assistance to anybody needing medical care.
Regarding insurance payments, Sin City has a low starting fee of $475 per person per month. These benefits are available from Volunteers in Medicine, Bridge Health Center, and Downtown Outreach Clinic.
To qualify for Medicaid in Nevada, you must be a Nevada resident, a US national, permanent resident, or legal alien, in need of financial assistance, and classified as a low-income earner.
The Bad Side
The Total Cost of Living Is Expensive Here
Living in Las Vegas means paying a little more for your necessities than the national average. This high expenditure is because the growing tourism industry is beneficial.
You will spend more money here on groceries, utilities, transportation, and other miscellaneous expenses.
A Las Vegas resident can expect to spend around $400 monthly on groceries. This cost is a slightly higher score than the US standard, where people spend between $165 and $345 on groceries. WinCo Foods and Discount Market, on the other hand, offer lower-cost groceries.
Meanwhile, the metroplex might earn back $148.24 per month for your electricity, heating, water, and garbage disposal. Remember that summer days here are scorching, so your bills might rack up during this time for your cooling costs.
A monthly bus pass with unlimited rides here costs $65. If you own an automobile, you will pay nearly $150 for car insurance, another $100 for maintenance, and $3.79 per gallon of gas.
Why Work In Las Vegas, Nevada? No Income Tax at All
The Good Side
Las Vegas Has A Bustling Economy
Las Vegas is a top tourist destination in the world and one of the best US cities for conventions.
Its economy is thriving, with tourism, gaming, and entertainment industries playing a significant role.
In addition, the city's health, medicine, and information technology sectors are climbing to the top of the metro's job providers.
The GDP per capita area of the Las Vegas Metro has a projection of $42,689 in 2021, while the total GDP of the Las Vegas-Henderson-Paradise, NV (MSA) as of 2020 is $119,386.931 according to the Bureau of Economic Analysis.
The city is still working to diversify its economy and add new attractions, particularly in its downtown area. Aside from the entertainment and hospitality industries, a few corporations have recently established their headquarters in Las Vegas.
Meanwhile, the Sin City economy remains stable as more corporations and establishments contribute significantly to its financial stability, and more jobs are available to residents of Vegas and Nevada in general.
A Handful of Job Prospects for You
Because of the thriving economy in Las Vegas, it is also certain that you will be able to find a respectable job here in no time.
The tourism, gaming, and entertainment industries employ over 315,000 people in Nevada with an annual salary of $40,000 per year. In comparison, full-service or limited-service restaurants use another 100,000 people in the metro.
The health and medicine industry employs approximately 90,000 people and has a handful of job openings, particularly at Summerlin Hospital Medical Center and University Medical Center.
The Las Vegas Metropolitan Police Department, on the other hand, contributes another 7,000 jobs. At the same time, the casino-hotel industry offers positions at the likes of MGM Grand, Flamingo Las Vegas Hotel & Casino, and Planet Hollywood. Job openings are also available at Johnson Electric, Boomtown, and Golden Entertainment.
Whatever industry you work in, you can be confident that you will have an excellent job if you choose to live in the metroplex.
Tax Benefits for Everyone
Whether a working individual or a business owner in Las Vegas, you can take advantage of the city's tax rewards.
Living here means you will receive your full salary and pension funds because there are no income taxes. You are fortunate to live in a city where there is no corporate tax, no franchise tax, and no inventory tax.
In addition, owning a property here is a promising investment because you will pay 0.53% in taxes, compared to the national average of 1.07%. Whether a working individual or a business owner in Las Vegas, you can take advantage of the city's tax benefits.
The Bad Side
Job Competition Is Stiff
Las Vegas has the highest employment growth in the United States by 2021, making career opportunities vast for the job hunter. A handful of companies propose openings; however, if you want to land a corporate position, you must compete for it.
Although upskilling is essential, the starting wage for employees here is $9.75 per hour, and the living wage is around $15.90 per hour, which is also favorable.
That summarizes the benefits and drawbacks of Sin City. So far, we hope you have enjoyed this article and that it has helped you decide why you need to relocate to this lovely metropolis.
After all, Las Vegas is not just for gambling and partying; it is also a wonderful place to settle down.