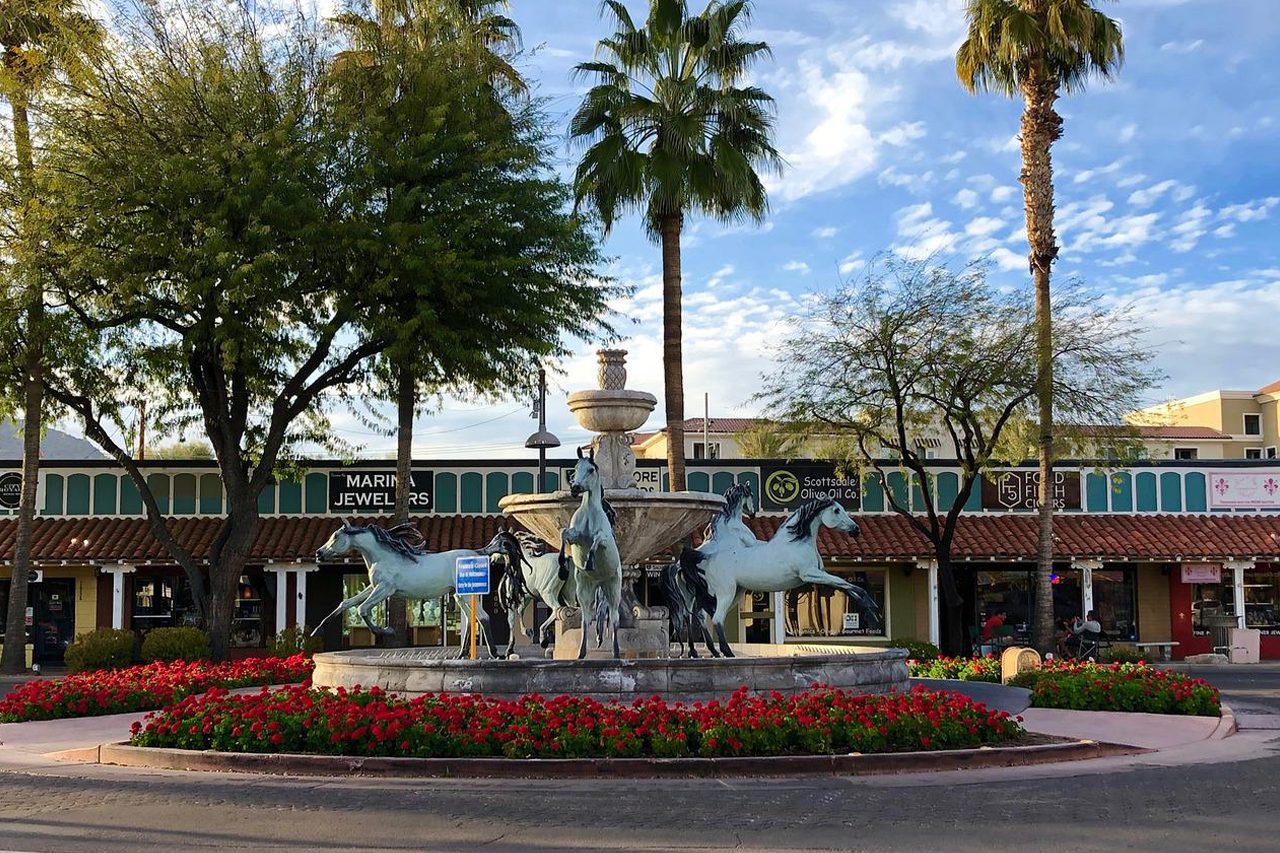 You might imagine living in a desert town when you hear about Scottsdale. This Arizona city, on the other hand, is not as dull as you might expect. Sure, it has warm weather and great city amenities one would want to experience.
Living in this city has its advantages that you will appreciate. It provides excellent outdoor activities, a luxurious neighborhood, and an excellent educational system for you and your children.
Even its proximity to other larger cities allows you to live a great life. This 118-square-mile city near the Sonoran Desert is also among the best place for your retirement.
However, there are features you should think about before relocating here. After all, Scottsdale isn't as perfect as you imagine.
Before you consider moving here, this article will discuss the metroplex's advantages and drawbacks. So let's get this started.
Is Scottsdale, Arizona, A Good Place to Live In? The Luxurious City Near the Desert
The Good Side
Plenty Of Outdoor Activities
Scottsdale usually has beautiful sunny weather, making it an ideal location for outdoor activities and festivals.
Know that there are exciting things to do in Scottsdale, such as exploring Old Town Scottsdale or the Fifth Avenue Shops. There's also MacDonald's Ranch and Taliesin West, a historical landmark, to keep you busy all day.
When it comes to events, the metropolis will not be short of them. Even though this is a small town, the abundance of these occasions makes the city proper highly congested.
All annual events include Taliesin West, Salt River Fields Balloon Spectacular, Scottsdale Fall Festival, and Scottsdale Fall Festival. These notable ones will undoubtedly keep you busy, even on weekends, ensuring you never get bored.
The City's Outstanding Academic Platform
If you have school-aged children, living in Scottsdale will not be a problem for you. Because of the city's desire to support a better educational system, it engages its students in world-class and future-oriented learning.
Cheyenne Traditional School is the best elementary school in the city and ranks fifth in the state. The Sequoya Elementary School is next, ranking 12th in the state. Secondary schools in the area are also outstanding, including Desert Mountain High School.
Meanwhile, finishing your college degree here is also advantageous because it is home to prominent educational institutions. Scottsdale Community College, Penn Foster College, and Arizona State University -Online are all options.
Proximity To Other Excellent Spots
Living in Scottsdale provides the benefits of being close to other major cities. It borders the city of Phoenix on the east side. It is only 23 minutes between them.
On the other hand, it only takes about 23 minutes to get to Chandler and 36 minutes to get to Glendale. If you want to go further, Las Vegas is about 4 and 43 minutes away, while the Grand Canyon is exclusively 3 hours away.
Because of this proximity, you can visit unique places without spending an entire day traveling. This benefit also allows you to look for work in other cities while remaining in Scottsdale.
Whatever you desire, always consider its location to be ideal.
There's Beach in Town (Wait, how?!)
You might think Scottsdale lacks water because it is located entirely in the Sonoran Desert. However, you are completely incorrect.
The metro has sandy pools with beaches and water activities you would never expect to see in such a humid city. With the presence of the Fairmont Scottsdale Princess, which has six pool features covering 9,000 square feet, you will have access to a beach.
Do not miss the 2.5-acre water wonderland at Hyatt Regency Scottsdale Resort & Spa at Gainey Ranch. It has everything you need for a summer vacation, including ten swimming pools, a sand beach, and two poolside bars.
Meanwhile, the Scott Resort & Spa, located just minutes from Old Town, has another sand pool that is a local favorite. REI Co-op Experiences also provides a guided Kayak tour, and The Westin Kierland Resort & Spa provides a surfing lesson in its facility.
Isn't that cool?
You will always be amazed to learn that you do not need to travel to other locations if you want a quick beach getaway. There are options in Scottsdale that are well worth your time.
Exciting Nightlife
Another advantage of living in Scottsdale is always having a fun day trip followed by relaxing nightlife. Its downtown district is home to one hundred restaurants, bars, pubs, lounges, and music event venues.
Most of the best places to spend an evening are in the city center. The Rockbar Inc is a famous club in the area. It features live performances by local and national artists.
Then there's Degree 270, located on the 14th floor of Scottsdale's Talking Stick Resort and offers visitors breathtaking views of Scottsdale, Phoenix, and the iconic Camelback Mountain.
Meanwhile, Dakota is a popular Old Town Scottsdale restaurant, bar, and nightlife destination. There's also Wasted Grain, a laid-back dance club.
If you want to live in Scottsdale, you will never have a dull evening with this selection.
The Bad Side
Mass Transit Is Unlikeable
One of the challenging aspects of living in Scottsdale, especially if you commute, is that public transportation is unreliable.
The city has a transit trolley system that provides free rides and connects you to Valley Metro's transit system, which serves the greater Phoenix metropolitan area.
People residing in the town's outer part suffer due to the city's limited options, as there is no light rail or more buses. If you want to live here, you will need a car to get to work faster.
It Is Sweltering Here
Because Scottsdale is a desert city, the scorching weather here is not ideal for those who dislike extreme heat.
During the summer, the average temperature is around one hundred degrees Fahrenheit. It may rise, which is unfortunate if you do not have an air conditioning unit or other cooling methods. Because of the heat, the city has been experiencing a record drought for several years.
The city's water supply has suffered due to the extreme weather. The yearly average of 299 sunny days with only eleven inches of rain is not ideal in this area. So, if you dislike the sun, residing here might not be your thing.
What Is the Cost of Living in Scottsdale, Arizona? An Expensive Desert City
The Good Side
Renting Is an Ideal Accommodation Option
Living in Scottsdale is expensive because it is difficult for the local government to sustain a city in the Sonoran Desert.
Regarding your lodging, home prices in this area are higher than the national median. However, one of the best benefits is that the rental fee for your residence is reasonable. A studio apartment in the city costs an average of $1,149 per month, while a four-bedroom apartment can cost up to $2,375.
This pricing is still competitive, especially compared to what you would pay in New York, San Francisco, or even Phoenix. Renters account for 26.5% of Scottsdale's total population.
In the Arcadia neighborhood, you can find cheaper rent for a four-bedroom house for as little as $900 per month. Home values here start around $250,000 to $400, which is lower than the town's average house price of $600,000.
There Are Still Affordable Houses for Sale
Even though the housing market in Scottsdale is expensive, that does not mean you cannot find cheaper homes here.
In the surrounding suburbs, you can find some of the most inexpensive homes for sale on the border of Tempe. The lowest purchase price for a home in South Scottsdale is around $258,888. This price is unquestionably lower than in any other neighborhood in the metro.
Fountain Hills, located in the northern part of town, has homes starting at $357,700, but it also has a housing that can cost millions of dollars.
Living in Old Town is a good option if you want easy access to the downtown district. The average home value here is only $300,000, which makes it more affordable than any other ideal location.
Inexpensive Yet Quality Health Care for Everybody
Living in Scottsdale allows you to get quality medical care at a lower cost. The overall average cost of health care in this area is not higher than the national average.
The state of Arizona, where Scottsdale is, is covered by the Affordable Health Care Act, which reduces the number of uninsured residents from 1.1 million to 681,000 in 2019. This decrease is approximately 39%, which is a significant figure.
Scottsdale residents can also take advantage of the Medicaid program or the Arizona Health Care Cost Containment System, which provides adults with low-cost or free health insurance.
The minimum monthly insurance fee in her area is around $430, with the amount increasing depending on the plan you choose. The presence of HonorHealth Scottsdale Shea Medical Center is also beneficial because you can receive better medical care at this premier health care facility.
It means that the city and even the state of Arizona value a better healthcare system and provide its people with low-cost medical facilities and programs.
The Bad Side
Scottsdale's Lavish Pricing
The most significant disadvantage of relocating to Scottsdale is the high cost of everything. So, you'd better have a steady income before settling here.
This situation includes the city's luxurious home values, particularly in its larger communities. The average home price in this area is around $673,400, which is more than double the national median. Even the monthly rent for a studio apartment is $1,149.
This pricing is unaffordable, especially for those earning the minimum wage. It's no wonder that a substantial ratio of its population is tenants.
The priciest homes in the metropolis are in the Desert Mountain neighborhood, where home values can reach as high as $3 million, and the rental fee is approximately $1,773. Following it is the Gainey Ranch, where its average price is around $1,395,836.
Why Work in Scottsdale, Arizona? The City's Progressive Job Market
The Good Side
Scottsdale's Positive Job Provision
It is no surprise that most people flock to Scottsdale to find work because of its diverse industries. The city's main economic driver in the tourism industry, employing approximately 39% of the workforce.
It also has a burgeoning professional, scientific, technical services, health care, finance, and insurance industries.
The metropolis's job market has grown by approximately 3.3%. Furthermore, the projected job employment growth is around 51.22%, higher than the national median. Its unemployment rate also falls below the national average.
The city is home to over sixty hotels and resorts, which provide a sizeable portion of the city's employment. It is also the home of well-known multi-million-dollar corporations, such as Motorola Research and Development and Medical Operations. The city's largest employers are the Scottsdale Healthcare Group, Mayo Clinic Scottsdale Systems, and Advance PCS.
In the meantime, there is the Scottsdale Airpark. With 50,000 jobs created in retail, service, technical, and manufacturing, this venture became one of the town's top business districts.
Expect A Favorable Wage Here
Aside from the abundance of job opportunities, you will receive a minimum wage higher than the national median. The average annual household income is $80,306, and the average per capita income is $56,794.
Because of the pay, people want to look for better opportunities to land decent jobs. An excellent hourly rate in this area is between $35 and $40, which equates to around $5,700 per month.
Also, if you work at TASER Self-Defense, Medicis Pharmaceutical Corporation, or Magellan Health, you have a better chance of earning a high salary. These are the city's top employers, and they pay very well.
The Bad Side
Competitive Working Environment
Scottsdale is the best city in America to find a job in 2019. Because of this reputation, finding work here can be difficult due to the highly competitive work environment.
People here work hard and consistently deliver the best results in their field. If you decide to work here, you must upskill or be the best version of yourself to impress your employer.
Residents enjoy working here because of the high minimum wage, low taxes, and convenient location.
This article summarizes everything you need to know before relocating to Scottsdale. We hope you uncovered the details you were looking for because it is always a pleasure to write pieces like this for you.
Scottsdale has notable features and amenities. Even though it has a high cost of living, the higher salary output and fun activities available in the area make relocating here the best option.
We hope to see you here soon.
Thank you very much!