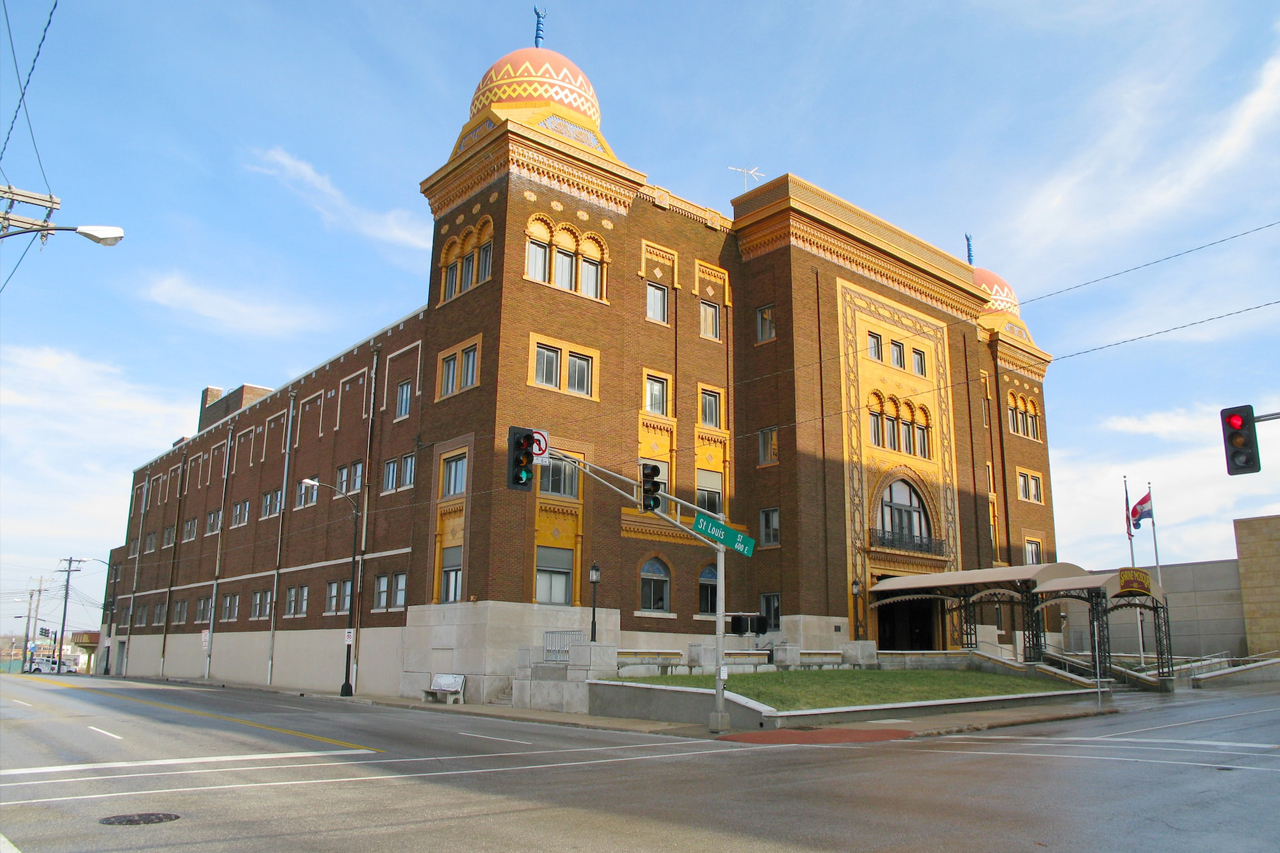 Springfield, Missouri, popularly known as "the Queen City of the Ozarks', is on the southwest side of the great state of Missouri. It is a beautiful metro surrounded by cliffs, forests, mountains, rivers, and plateaus. The city holds more than 100 parks within its vicinity and around 140 miles of outdoor bicycle trails.
It is the home of the largest wildlife attraction in the world, Wonders of Wildlife Museum & Aquarium, and close to a national historic trail, Wilson's Creek National Battlefield. But more than these wonders, Springfield is the ultimate relocation site for professionals, retirees, students, and young families.
Springfield is the top metro to call home. The cost of living is relatively affordable. It also offers learning opportunities, excellent healthcare services, and much more. So, let us get to know this metro more and weigh the benefits and drawbacks of living here.
Is Springfield an excellent place to live in? Unlimited Outdoor Lifestyle Awaits you here!
The Good side
Endless attractions
Springfield is an exciting city full of unique attractions.
There are all sorts of places you can visit, big or small.
It is the headquarters of the internationally acclaimed retail shop – Bass Pro Shops Outdoor World. Here you can buy everything you need for your favorite outdoor activity like hunting, fishing, and camping.
There are also several attractions that you and your children can enjoy. For instance, the Dickerson Park Zoo, Wild Animal Safari, and Springfield Conservation Nature Center provide a great learning opportunity for your kids. They can understand more about the things around them and explore them firsthand.
Springfield is also a sports city with many exciting sports sites. You can visit the Missouri Sports Hall of Fame and the Springfield Cardinals AA Baseball. Those who are sports fanatics will surely enjoy living here.
Arts and Entertainment
The city will always have something interesting to do. When it comes to arts and entertainment, you can learn a lot in this metro. You can enjoy outstanding Broadway shows performed by gifted and talented local artists. The city has a local artistic community that helps the entertainment sector to thrive and flourish.
Arts and cultural immersions are abundant here in this Missouri city. You can regularly attend festivals, plays, musicals, operas, and concerts all year round. Aside from local performers, the city invites regional and national artists to show off their talents and skills.
Aside from these colorful activities, you can also explore numerous theaters and landmarks. For example, Springfield Little Theater, the state's oldest and biggest theater, is in Springfield. More than 60,000 patrons visit the theater to witness spectacular performances like musicals and plays.
You can watch the state's largest Broadway productions every year. On the other hand, Juanita K. Hammons Hall for the Performing Arts accommodates the Springfield Ballet and the Springfield Symphony Orchestra. It showcases Missouri's most enormous orchestra in the region.
Limitless Learning Opportunities
If there is one thing a family with children would appreciate about Springfield, it's the endless opportunities to grow and learn. The city is home to innovative learning institutions, from primary education to colleges and universities.
Three of the schools in Springfield received an award for academic achievement. The city school district also consistently garners medals and achievement awards for the quality of education it provides to the students.
The colleges and universities here also have competitive programs and learning tracks. You can easily find the right course and degree from Missouri State University, Evangel University, Drury University, and the Ozarks Technical Community College.
If you like a school focused on healthcare, choose Cox College and Mercy Colleges. These are nationally acclaimed institutions offering medicine and health-related courses.
Micro-Distilleries, Wineries, Breweries
Springfield will always surprise you with the amenities available here. It is the top destination for every connoisseur of craft spirits. Aside from its stunning surroundings, the city is home to several distilleries, wineries, and breweries.
You can visit the Stone Hill Winery, Meadery, and 7Cs Winery, all within a 30-minute drive. Other beer hot spots are Missouri Spirits, White River Brewing Company, Mother's Brewing Company, and Springfield Brewing Company.
Most of them offer wine tastings and tours, where you can explore their vineyards and beer-making factories. It is the best way to spend your whole weekend with your family and explore the other side of Springfield.
The Bad side
Lack of reliable transportation system
Not everything is peaches and rainbows in this city. There are some drawbacks that you have to consider, as well. For example, Springfield lacks a dependable and cheaper transportation system.
You should get a car when you choose to move here. Having a private vehicle makes getting around the city more accessible and convenient. Nevertheless, since it has longer biking trails, you can always ride a bike for short-distance travel.
Higher crime rates
Another primary consideration before relocating here is the crime rate. Over the years, the city has recorded a higher number of both violent and property crimes.
It is already averaging 94 crimes per 1000 people.
The figure is alarming since some cities can only record less than 20 crimes out of 1000 residents. As a result, Springfield is one of the country's top cities with the highest registered crime.
What is the cost of living in Springfield? Best City to Buy a Home
The Good side
14% more affordable than the national average
Moving to Springfield is a minor adjustment regarding your finances. If you were moving from an average US city, you would find the living expenses here slightly cheaper. When you factor in the rental prices, property values, cost of living index, and tax rates, you might be paying less compared to some cities in America.
Less expensive property values and rental prices
You have a bigger chance of becoming a homeowner in Springfield because property prices need to be skyrocketing. As an average income earner, finding a house within your price range is easier. The current median price of real estate here is around $205 277.
As a result, around 42.3% of the residents here are homeowners, and the rest are renters. The rate is highly affordable compared to other cities that can go as high as $1,000. Rent is also relatively cheaper, where you can find a one-bedroom house for only $622 monthly.
Average utility cost
Paying for your utilities here will never be a financial burden, especially if you have a stable job. The electricity, water, internet, and garbage disposal prices are comparable to the rest of the country.
If you have an 85-square-meter apartment, you must allot $140 for your utilities here. Of course, it can go up and down depending on the season and your consumption level. You might pay more during the winter because you will use the heating system frequently.
Markets and groceries
Another thing that can affect your monthly budget is food and groceries. Depending on your food consumption and dietary preferences, your budget in this category can range from $35 to $200 a person weekly.
If you go to a supermarket such as Walmart, you must allot around $150 for your weekly grocery. With this amount, you can afford everything you need, such as bread, milk, eggs, and flour. For those who have special diets, the amount can go higher.
Entertainment and leisure
As I have mentioned earlier, you can do many things here in Springfield. Most of them are free, and a few require you to pay for tickets and passes. If you want to spend nothing for this particular aspect of your life, you can visit parks and hiking trails that are usually free of admission fees.
On the other hand, if you are the type who loves attending operas and live performances, you have to allot $50 for this. Watching cinemas at the mall can also cost you $9 per person.
The Bad side
Transportation
Of course, there is no reliable transportation here. If you are a worker or a student who must go around the city daily, you might need a car for easy transport and convenience.
Using private vehicles means a higher transportation cost. You must allot a fuel, gas, car insurance, and repair and maintenance budget. The monthly payment for acquiring a car can also take a significant chunk of your monthly earnings.
Why work in Springfield? The Best City for Career Growth
The Good side
A favorite destination among young professionals
Springfield is the fastest-growing city in Missouri. It means that there are tons of employment opportunities for fresh graduates and young professionals. The city even made it to Forbes' list of 100 Best Places for Business and Careers.
The available jobs can range from entry-level to executives. If you desire to climb the corporate ladder, you can make your dream come true here.
Diverse economy
The economy of Springfield extensively centers on healthcare, retail, manufacturing, and tourism. The city can earn up to $18.6 billion based on these industries, covering almost 7% of the State of Missouri's Gross State Product.
The city collects a state income from more than 60 lodging facilities and thousands of hotel rooms in the tourism industry. Springfield continuously promotes the metro as a travel destination both nationally and internationally.
Then, there is the retail industry, which provides more than $4B of income to the city. Its biggest retail mall, Battlefield Mall, attracts thousands of tourists annually, which can help boost the city's economy. Other big names in Springfield are Bass Pro Shops, Springfield ReManufacturing, and O'Reilly Auto Parts.
Aside from income, these companies also employ many of the city's residents.
Thriving healthcare industry
If you have a background in the medical field, it would be easier for you to find a job here in Springfield. There are plenty of well-recognized names here, such as CoxHealth and Mercy. Around 20% of the city's workforce finds employment in these hospitals.
Competitive engineering and manufacturing
Even though it declined during the pandemic, the city bounced back and created more jobs for engineers and manufacturers. The metro is also home to several multinational companies in the country. Businesses like John Deere, Paul Mueller, and the French Food Company are also the primary employers of the populace.
Start-up Friendly City
Aside from well-established names in healthcare, retail, and manufacturing, Springfield has a budding start-up scene. Many young entrepreneurs and small tech industries build offices here. The city's tax climate and unwavering support for small businesses attract the start-up sector to invest in Springfield.
The Bad side
The unemployment rate is still higher here.
Even though the numbers and figures aforementioned are very promising, the workforce still receives an annual salary below the national average. As an average earner in the city, you will have a take-home pay of $44,660. It is way lower than the US median rate of $56 310.
Springfield is an excellent city to consider if you want to live in the Midwest. Its beautiful views and stunning surroundings will surely attract people to consider living here. But more than its natural beauty, its growing economy, affordability, and competitive learning institutions are great motivators.
So, if you have more questions about Springfield before making it your next home, share your thoughts below, and let us talk some more.