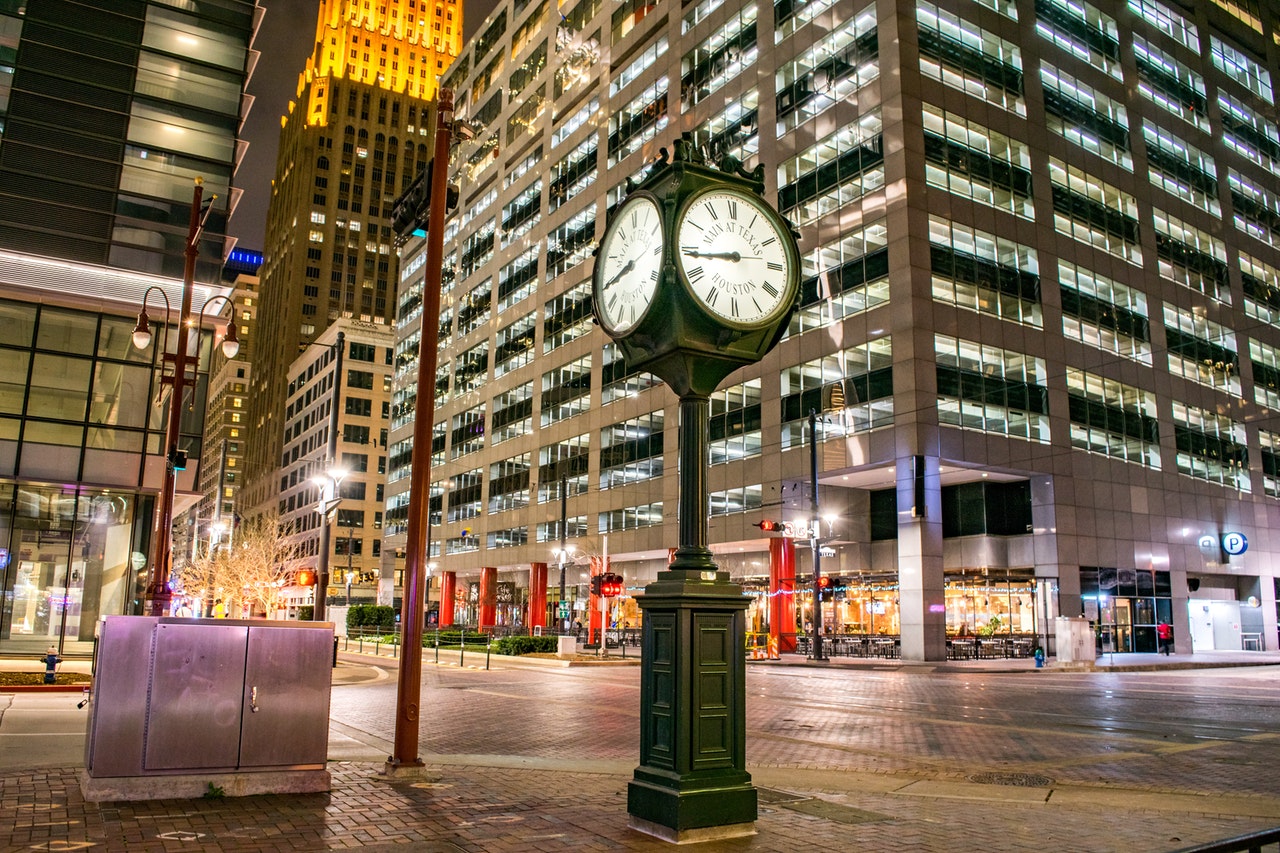 The Lone Star State, Texas, is an exciting state full of diversity. You often see it in movies, making it a more popular state among any other state in the US. But no matter how much you know this particular state, there is only one Texan city you will always want to call home.
It can be a more diverse Houston city or a little laidback city town vibe of San Antonio. Houston and San Antonio may not be rival cities, but they are the best Texan cities you can consider moving to. Knowing each one of them more will give you an idea of which city is better for you.
Houston, of course, will ring a bell more than San Antonio. It is more prevalent among city dwellers due to its diversity. As the second-largest metro area in Texas, the city is more developing and progressing.
San Antonio, on one side, will attract you with a lower cost of living and a competitive job market. It's pretty evident Spanish charm is hard to ignore, as well.
However, choosing which city is better should boil down to fundamental factors. It includes affordability, opportunities, activities, weather, and safety. Thus, we will compare Houston and San Antonio based on these factors to know which city is better to live in.
We will see which city between San Antonio and Houston is the best place to live in. In this comparison, we will know if San Antonio is more affordable, have better opportunites and safer than Houston.
Is San Antonio or Houston Better?
Houston, being a more developed city, might seem to be edgier and preferable. However, when we consider other factors, San Antonio is a better choice.
San Antonio, by comparison, has tolerable weather, better traffic, and friendlier locals. San Antonio's climate is more bearable, and there is a minor occurrence of a natural disaster. Humidity is less extreme than Houston, as well.
However, we will explore how it is like living in San Antonio and Houston to understand better. We will emphasize the advantages and disadvantages of each city.
Living in Houston
Pros
Employment opportunities

As a more developed city, more work opportunities are in store in Houston. Many people choose to move to Houston to get a job, and it attracts more workers consistently. The city has a competitive gas and oil industry the provides regular employment. Aside from it, different sectors are increasing in Houston. It has manufacturing, health-related sector, and even aerospace. You can get a job in Houston when you choose to move to this city.

Ethnic and cultural diversity

Houston is known for being diverse. When it comes to diversity, it is almost comparable to New York and Los Angeles. You can meet a lot of people, and enjoy or discover a unique culture different from yours. As a cultural melting pot, you can expect several African American, Asian and Hispanic in this city.

Delectable cuisine

The food scene in Houston is hard to miss. It is one of the best food scenes in the world that attract a lot of people. The more significant percentage of diversity makes food in Houston exciting and delightful. You can enjoy different culinary cuisine in Houston on a day-to-day basis.

Park and green spaces

As part of the green revolution, Houston is on top of its game. There are over 50,000 acres of parks within the city's vicinity. Aside from it, there are ongoing restorations of gardens and new parks in the city. You can have access to green spaces easily with its fair share of trails and wildlife areas, as well.
Cons
Lack of reliable public transportation

Houston does not have reliable public transportation like San Antonio. Most people living in the city have privately owned vehicles. It results in traffic jams and congestion, especially during peak hours.

Hurricanes

Like other cities in Texas, hurricanes occasionally visit Houston. It can cause massive damage to the town, especially to the residential areas. Thus, it is better to prepare for storms when you choose to live in Houston.

Humidity

When you live in Houston, the humidity can be a real challenge. Some days especially during the summers, the temperature can go as high a triple digits. It makes the city less tolerable. Thus, it is an essential factor to consider when you want to move to this city. Moreover, because of humidity, there can be a build-up of mosquitos which is another primary concern.
Living in San Antonio
Pros
Cost of living

If you are considering an affordable city to live in, San Antonio is the best candidate. Based on the data released by PayScale, the cost of living in this city is 15% lower than the national average. The same with Houston, with a $43,000 average salary, you can live less in San Antonio with this amount. You can find rent at a rate of less than $1000 a month. It is the best way to save with very reasonable housing costs.

Friendly locals and better community

Being a smaller city, San Antonio can build a better community bond than Houston. There is a higher chance to meet more friendly locals in San Antonio, as well. You can also observe a growing Hispanic population in San Antonio, making it diverse.

Tight-knit city

People in San Antonio are more acquainted with each other. This way, it is more accessible to bond and network. You can often encounter an acquaintance who knows a friend in your neighborhood. Building a small business is easier when you choose San Antonio.

Sightseeing is the norm

San Antonio is a beautiful city in Texas. It is blessed with an incredible natural charm that people always appreciate. You can enjoy the great outdoors when you choose to move to San Antonio. There is always a new way to explore nature in San Antonio. There are Brackenridge Park and the 33-acre botanical garden to start with.
Cons
Housing shortages

There is a military presence in the city; getting a house is a bit of a competition. The city has the country's most significant military bases, where housing seems scarce. During the influx of military personnel, traffic is also the city's primary concern.

Brutal summers

No Texan city is safe in the scorching heat of the sun, especially during the summers. Since the town is geographically far from the Gulf of Mexico, it cannot enjoy its cooling breeze. Thus, making the city hotter. From July to August, the 100-degrees temperature is to be expected.

Lack of reliable public transport

San Antonio does not have a metro system, unlike other big cities in Texas. Of course, this is a disadvantage given that people prefer affordable transportation. Your options are bus lines circulating the city and streetcars, too.
Is San Antonio hotter than Houston?
Yes, San Antonio is hotter than Houston. Yet, humidity in Houston is extreme, making the city feels warmer. But based on recorded data, San Antonio exhibits higher temperatures during the summer.
Both cities have a humid subtropical climate resulting in sweltering and long summers. The warmest months in the town start from July until August. You can expect that during this season, the weather is very unpleasant. It can reach up to 44 °C, the city's highest recorded temperature.
Houston, on the other side, is also a hot and warm city. Since it also experiences a humid subtropical climate, summers can be extreme. It can reach up to 37.8 °C from June to September.
It feels warmer in Houston because of its subtropical humidity. There is a higher apparent temperature coupled with 90% relative humidity. It makes the city feels warmer than San Antonio.
Is it cheaper to live in San Antonio or Houston?
Yes, it is cheaper to live in San Antonio than in Houston. The cost of living in the city is almost 3% lower than in Houston. To maintain the exact price of living ($4 200) you get in San Antonio, you need to earn $4,400 in Houston.
Here is the breakdown of the significant price difference between the two cities:
Consumer prices are .33% higher in Houston.
Rent is 12% higher in Houston.
Restaurant is 5% higher in San Antonio
Groceries are 2% higher in Houston.
Based on this data, living in San Antonio will be more advantageous if we factor in expenses and prices.
Is living in San Antonio expensive?
No, San Antonio is not an expensive place to live in. The city's cost of living is lower than the national average. Aside from being state tax-free, essential commodities in the city are more affordable.
Here are the reasons why San Antonio is more affordable than Houston or even any other cities in Texas:
Reasonable cost of living

San Antonio maintains the cost of living 14% below the national average. It is a considerable percentage where you can save an ample amount of money when you choose to move to San Antonio. You can save tons of dollars a year with the cost of living in San Antonio.

Affordable mortgage

House rates are lesser in San Antonio compared to Houston. A lot of people consider buying real estate in the city because it is pretty affordable. When you compare, real estate is 34% lower than Houston and even Dallas.

Less monthly fees

Aside from affordable rent and mortgage, house utilities and bills are cheaper, too. You will pay less on your monthly bills in San Antonio. It includes electricity, water, garbage service, among others.

Gas is cheaper

Even though traffic in San Antonio is unavoidable, you are saved by its affordable gas prices. You can fuel up without having to worry about paying unreasonable gas rates.

Health care is guaranteed

Unlike other cities with expensive health care, San Antonio's health care is 10% lower. You can get excellent yet affordable health care in this city than Houston, Austin, or Dallas.
Is San Antonio an excellent place to live?
Of course, San Antonio is an excellent place to live. The city has a relaxing vibe that gives you plenty of activities to enjoy. It is comparable to other large-scale metro cities in Texas.
When you choose San Antonio, you can enjoy sports, nature, and community bonding. There are also great places for family-like parks, zoos, and other discovery centers. You can go to Sea World and Six Flags Fiesta Texas. Or see the Natural Bridge Caverns and Wildlife Range.
Activity-wise, you can have loaded of events and festivals, as well. San Antonio celebrates interesting events like Fiesta San Antonio and Texas Folklife Festival.
You can even enjoy Diwali in the city. It is about a yearly celebration of a Hindu festival with lots of colorful lights.
Conclusion:
The Houston and San Antonio comparison reveals that sometimes, a more popular city is not preferable. With the massive development and increase of population in Houston, sometimes, it is becoming overwhelming. Some would choose a laid-back yet progressive city like San Antonio.
San Antonio still gives the city-vibe kind of life at an affordable rate or prices, The cost of living, being lower than the national average is hard to ignore. In San Antonio, you can still enjoy a life full of activities withhout having to break your bank.