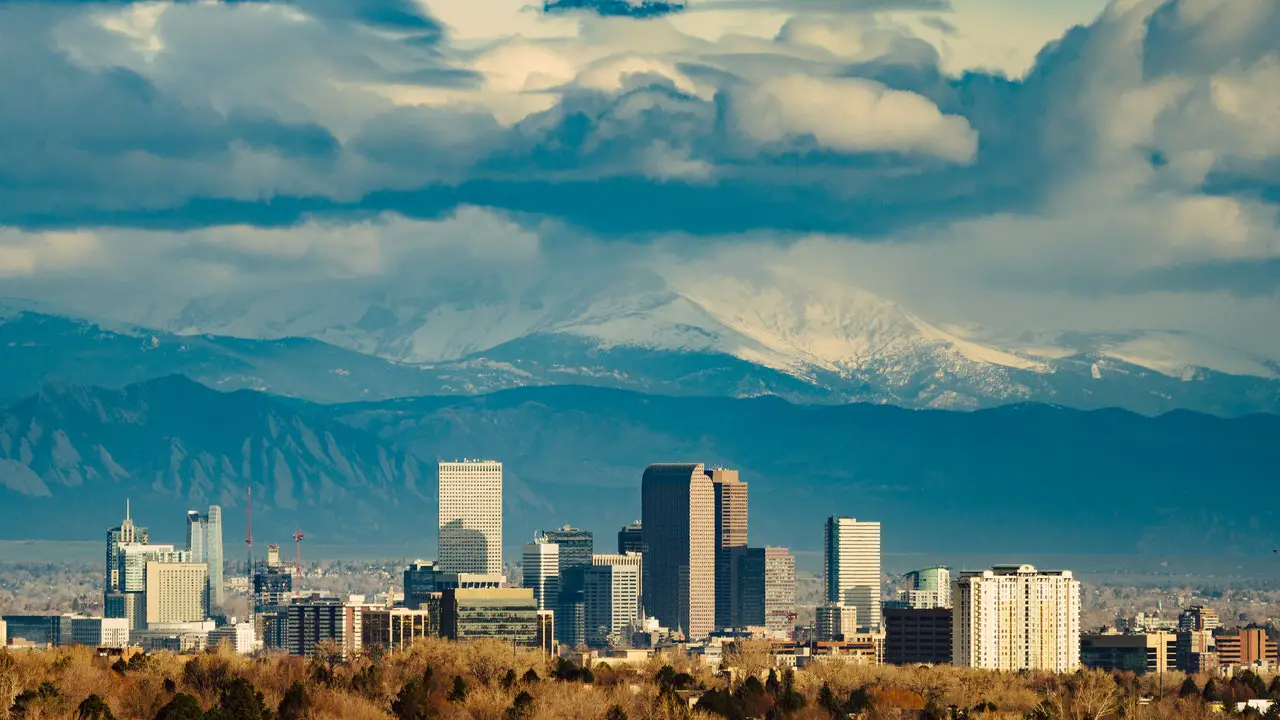 Denver and Houston are great cities with noticeable differences. You can identify how massively distinct they are from each other. Denver is in the South Platte River Valley on the west side of the country, while Houston is in the southern part.
Location-wise, you will observe how these two cities differ. There is a change in elevation once you go to Denver from Houston. It will be a massive change for you to acclimate to Denver because of Houston's highly humid life. The Mile High City, Denver, is enormously different than the humidity-soaked H-city. It is going to be a significant change in your environment, as well.
Another peculiarity between these cities is how big the land each covers. Denver is just a tiny town compared to the enormity and vastness of Houston. As the largest city in Texas, Houston almost covers 634 square miles. It is four times bigger than Denver. You will observe the difference once you get to live in both cities.
But, many Houstonians move to Denver because of a significant change in living. Denver, being a smaller city, has a lot to boast about. Denver is a hit because of the food, cultural activities, and opportunities it offers. If Houston offers you southern hospitality, Denver has a fast-paced, relaxed city life.
We provided you a critical comparison between Denver and Houston. In this way, you get to choose which city is the best place to live.
Thus, read on, get to know more about Denver and Houston, and see what city is preferable to you.
How do Denver and Houston compare?
There are plenty of critical areas how we can compare Houston and Denver. We can compare Denver and Houston based on housing cost, weather, cost of living, and opportunities.
Thus, here are the things we need to know between Denver and Houston comparison:
Weather

The primary thing that you notice between Denver and Houston is the weather. There will be a massive change of weather when you move from Denver to Houston or Houston to Denver. Denver, Colorado, being at a higher altitude, has an average temperature of 50 degrees. So, Houston has an average temperature of 100 degrees in the summer. You will experience a scorching and humid summer in Houston than in Denver.

Housing rates

Denver is way more expensive in real estate. Both have a competitive housing market; you need to spend $500,00 for a regular detached home in Denver. Houston will make you spend $410,000 on the same type of house. You need to earn $80,000 in Denver while $50,000 in Houston for you own a house in both cities. Based on the data, there is a massive difference in owning a home in both cities.

Job opportunities

The city of Denver has a booming economy. This is one of the main reasons why people choose to move to the city. It has the potential of becoming a considerable economy where big companies decide to station there. The Molson's Coors Brewing Company and Newmont Mining Corporation have headquarters in Denver. On the other side, Houston has a diverse economy and creates many jobs for plenty of people. Its economy is based on manufacturing, transportation, energy, and oil. The city also has the 4th largest skyline in the country.

Activities

Denver is a big hit among different demography. It offers plenty of activities to a lot of people. It has Rocky Mountain that offers snow activities like skiing, snowboarding, and hiking. Denver also has national parks, wildlife watching, and exciting nature activities to explore. You have great places to visit in Denver if you want outdoor winter activities.

In Houston, the city offers shopping centers, a stellar fine-dining experience, and museums. Also, as a Texan city, it has the biggest rodeo and livestock event in Texas. You can experience carnivals, concerts, and other Texan-related activities.

Cost of living

In terms of cost of living, Houston is way cheaper than Denver. Aside from being state tax-free, it has plenty of affordable houses to choose from. The city's land area also corresponds to more reasonable options for food, education, etc.
Is Denver bigger than Houston?
No, Houston is bigger than Denver. H-city is four times larger than Denver, Colorado. You will notice the size difference once you can visit both cities.
Denver Neighborhood
Denver is known for being the Mile-High City because of its high elevation. It almost one mile above sea level. There will be significant changes in the altitude, especially when you are coming from a low area.
The city is an exciting city having three counties surrounding it. They are the Adams, Arapahoe, and Jefferson County. Even though it is a smaller city than Houston, it is composed of 78 official neighborhoods.
The best neighborhood that you can consider and can be like Houston are the following:
River Oaks

The River Oaks neighborhood is on the pricier side. It has plenty of stately homes that give you easy access to the downtown area. It is a place where affluent and wealthy people in Denver live. Most privileged people chose this neighborhood in Denver to settle.

Memorial

The Memorial in Denver is quite the same as Houston's Memorial. It is famous for its forested area providing different styles in houses. The neighborhood is very diverse, offering you various designs and architecture.

Woodlands

Woodlands is an exciting neighborhood in Denver.

It offers you different activities to keep you entertained.

The neighborhood has shopping malls, golf courses, inns, and hotels. These sites can cater to both young professionals and families.

This particular neighborhood of Denver is a well-planned area in the city. It has plenty of residents with over 100,000 population. You can say that this neighborhood is one of the best choices in the city.

Bellair

Bellair is a strategically located neighborhood in Denver. It is excellent access to schools, shopping malls, parks, and even restaurants.

The community is one of the largest areas in Denver, with a size of 3.6 square miles.

You can also observe great diversity in this part of Denver.

The Heights

Among 78 neighborhoods in Denver, The Heights is at the top 4 as one of the city's best neighborhoods. You can find the neighborhood on the north side of Denver City.

Houston, on the other side, has no official zoning codes. The districts and neighborhoods are identified as being inside or outside the 610 loops. Thus, here is the popular community in the city where you can choose to settle to:
Houston Neighborhood
West University

As Houston has a reputation of being a dangerous city, West University has a lower crime rate. It is where most families choose to settle because of its good access to almost everything. In this neighborhood, you can quickly go to the top Houston locales. It near Hermann Park, Texas Medical Center, Rice University, and so much more. It also won recognition as the best city to live in America.

Memorial

Like Denver, Houston has its memorial. Memorial is veering away from the city but still has excellent access to the city center. You can find this neighborhood between the Energy Corridor and Downtown Houston. It is a beautiful place to live, especially when you are with a family. You can provide your children top-quality education from the best schools in Houston. It includes Spring Branch ISD and Katy ISD.

Spring Branch

Spring Branch is a massive neighborhood in Houston and very close to Houston Memorial. The setting is older than the city itself. It is famously known for being a German community in the past. Today, it one of the most diverse cities in Houston. The rich diversity in Spring Branch makes it uniquely enjoyable.

The Heights

In the past, The Heights was heavily associated with its outbreak of mosquitos and cholera. Nevertheless, it fully recovered and is now considered the best neighborhood in H-City. Today, it has an idyllic architecture with charming bungalows and walk-friendly streets. It is a peaceful area in Houston where you can rest from the city center's busy energy.

Tanglewood

As Houston is a free-zone city, you can find Tanglewood outside 610 loop. It is a great place to choose when you want to escape the city center but want to enjoy Houston's best amenities. The houses in this part of Houston have a rapid appreciation rate making it an excellent area to invest and buy real estate.
Why is Denver the best place to live?
Denver is the best place to live because of a lot of reasons. The city is blessed with nature with a potentially booming economy. To convince you why Denver is the best place to live, read on the following:
Weather

One aspect Denver will always boast about is its pleasant weather. Unlike Texas or Southern California, you cannot experience undesirable weather in Denver. The yearly temperature just averages to 50s. The city also has well-defined seasons and experience them throughout the year.

Views

Denver is The Mile High City gives you magnificent views of mountains and more. The things you see around the city will always take your breath away.

Culture

Unlike many other cities in the United States, plenty of people choose Denver to move to.

Even residents from major cities like LA, Chicago, and Dallas make Denver their new home.
In this process, they bring with them their way of life and corresponding cultures. It makes the city a cultural melting pot and ethnically diverse, as well.

Business opportunities

Some major companies in the United States choose Denver to place their headquarters. Plenty of big businesses put up companies in Denver. In the process, it makes the city commercially booming and progressing. When you visit the city, you can contact companies like Kaiser, Google, Comcast, Wells Fargo, and many more.

Activities

The city is blessed with beautiful nature. Thus, outdoor activities are immense, as well. You can get great winter activities in the city with mountains around. Green spaces and bike trails are abundant in Denver, too. It has 850 miles of paved bike trails and over 5,000 acres of park. You can enjoy being healthy and fit in Denver.
Conclusion:
Denver and Houston may be on the opposite side of the spectrum, but they still share similar traits. In the aspect of diversity, both are a cultural melting pot. You can expect different types of people to move around in both cities.
Even if they share some similarities, one stood out, Denver. It has the potential of becoming significant and progressive. The booming economy, the growth in diversity, and the competitive housing market made it the best place to live. All these traits are manifestations that The Mile High City is something to watch out for.