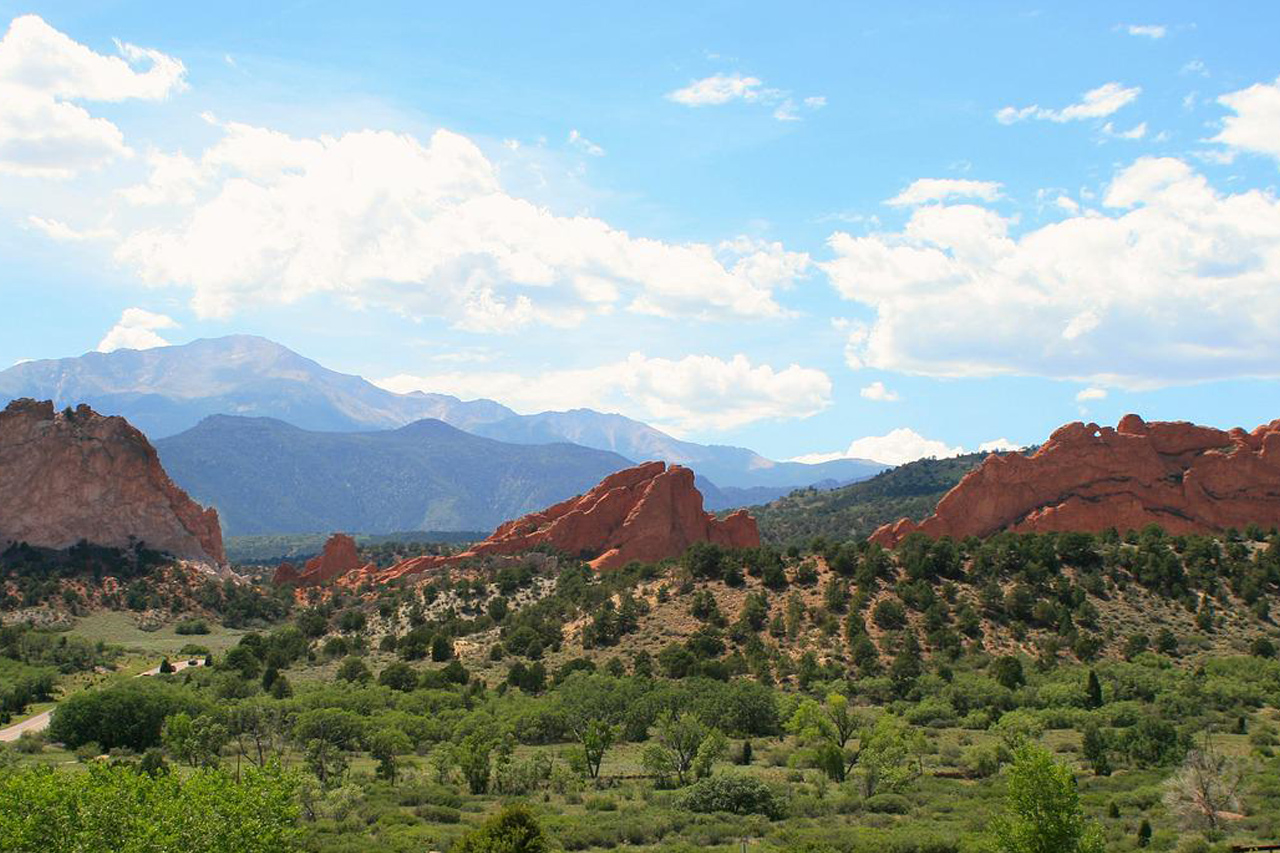 Colorado's second-largest metropolis, Colorado Springs, piques the interest of those who want to live in a city with an excellent quality of living surrounded by plenty of national parks. The metropolis also gained a 1.18% increase in its growing population, with approximately 685,000 residents as of 2022.
Dubbed the Olympic City of USA, Colorado Springs is a massive city with a small-town charm nestled against the infamous Rocky Mountains. It is also known for providing realistic training grounds and elevation for athletes.
Aside from its roster of pros, Colorado Springs has cons enumerated in this article. To aid you in deciding if this metropolis is the perfect fit for your lifestyle, see the list of Colorado Springs' pros and cons identified below:
Is Colorado Springs, Colorado, A Good Place to Live In? – Consistently ranks as one of the best places to live in the USA!
The Good Side
Fitness is the city's culture
Colorado Springs is a beautiful city with endless outdoor activities available to keep your body active regardless of the season. Activities to expect here during summer are winding biking, hiking, kayaking, paddle boarding, and challenging hikes and trails.
The fun doesn't stop even during winter, with recreational activities waiting for you, such as snowshoeing, skiing, snowboarding, and other wintery sports fun.
The metropolis' proximity to mountains, rivers, state, and city parks makes it an ideal city to train for the Olympics. No wonder Colorado Springs earned the moniker "Olympic City" because it is also home to the US Olympic Training Center and Olympic Committee.
Aside from athletes benefitting from this city's wonders, it inspires residents to stay fit and has since branded fitness as their culture. If you are not fond of sporty activities, you'll be happy to know that the metropolis is never short of gyms, yoga studios, dance classes, and more.
Health is wealth in Colorado Springs
Besides fitness, health is also a great of the Colorado Springs culture. Colorado Springs is one of the communities with the healthiest population in Colorado. Meanwhile, Colorado itself is among the healthiest states in the country.
Since the metropolis is in the dry region of Colorado, the residents consume more water than most. Moreover, because of the city's thin air, your body needs to work more to accomplish the same goals.
There are also a lot of food alternatives available and around 14 farmers' markets to shop at here. Some famous farmer's markets in Colorado Springs are Backyard Market in the Black Forest, Colorado Farm & Art Market, and Briargate Farmers Market, which are open only on specific days per week.
Additionally, Spencer's Lawn & Garden Center farmer's market is open daily at 1430 S. Tejon St., Colorado Springs, CO.
Multiple local events await you
Colorado Springs offers multiple local events waiting for you if you love joining local events and having a good time with fellow residents. Various events and gatherings are available per season.
For summer, get ready to join the Pikes Peak International Hill Climb or get drunk while tasting different tasty wines at the Manitou Springs Colorado Wine Festival.
Join an entire day of spooky fun at the Emma Crawford Coffin Races during fall. Don't miss the most exciting winter event, the Cripple Creek Ice Festival. When spring comes for flowers to bloom again, party with fellow locals and tourists at the Canon City Music & Blossom Festival.
A growing city with a small-town vibe
It is undeniable that Colorado Springs is one of the leading growing cities in the United States. These past few years, from 2018 to 2022, the metropolis has been experiencing a steady population increase averaging 1.32%.
With this rapid population increase, Colorado Springs may overtake Denver in the next decade in terms of population. However, with increased population follows a cramped city, yet this is not the case in Colorado Springs.
Interestingly, the city manages to avoid its residents' cramped and huge metropolis feel. Those who live in the downtown area also feel like they live in the suburb area because of the breathable population density and well-thought city planning.
Furthermore, when it gets a little cramped for you, you can also retreat to nearby mountains and parks to find some peace.
Four seasons all year
If you dream of experiencing four seasons year-round, maybe it's your cue to move to Colorado Springs. The seasons here are moderate, with summers nice and warm and rarely getting hot.
Spring and fall are beautiful seasons to look forward to balance out the snowy winter.
Historic landmarks and national parks
Colorado Springs is perfect for those looking for a city with beautiful accessible outdoors. You won't have to travel too far to visit historic landmarks and national parks.
Pikes Peak, one of the well-known and most visited mountains in America, is only a short drive from Colorado Springs. On the other hand, you can also visit the Garden of Gods, a national landmark known for its jaw-dropping scenery.
The Glen Eyrie Castle and Penrose Heritage Museum are also one of the city's pride and memorable tourist spots.
These are only a few parks and landmarks near Colorado Springs attracting thousands of tourists yearly.
Top-tier school system
Due to the metropolis' top-tier school system, the schools often get excellent standardized test scores. At the same time, the high schools in the city emphasize college preparation guiding students toward their dreams.
A great example is the Cheyenne Mountain School District No. 12, located in Colorado Springs, ranking number one in Colorado.
Two of the state's premier universities, the University of Colorado and The University of Northern Colorado, have satellite campuses in the city.
Superb air quality
Even though Colorado Springs' high altitude, thinner air, and semi-arid environment make it challenging sometimes, the city still boasts one of the superb air quality in America.
Since it is not too close to Denver, Colorado Springs' air quality does not get tainted by Denver's pollution. Moreover, because of less pollution, you can see the beautiful sky and sunlight on most days.
The Bad Side
Growing pains
The downside of a growing city is keeping up with the increasing population's needs. Because of a large number of people moving to Colorado Springs yearly, the town is experiencing growing pains.
The city must create new hospitals, housing developments, police stations, and other new public infrastructures to keep up with the rapid increase.
Traffic and bad public transit is a letdown
Another downside of the rapid population increase in Colorado springs is heaving traffic and poor public transit. Due to increasing demand, traffic in the metropolis continues to rise each year, especially during rush hour or after the end of military shifts at local bases.
For example, I-25, one of the city's major highways, experiences heavy traffic after 4:00 pm.
Another commute-related issue is Colorado Springs' poor public transit, known among locals as sluggish and inefficient because it only has limited reach. Some conclude that it is better to own a car than to use public transit as your primary access to go around the city.
Dry air
Dry air harms your skin, especially with moderate to severe skin problems like eczema and psoriasis. Skin problems spread quicker in Colorado Springs than in cities with humid climates and lower elevations.
You can control the disease by putting on daily lotion or applying treatments, but it only worsens during winter.
Winters can be unpredictable
Winters can be challenging and unpredictable in Colorado Springs because they can start as early as September and last until May. The prolonged winter makes it difficult for you to drive anywhere, and damage on the road may appear in random locations.
What Is the Cost of Living in Colorado Springs, Colorado? – Inexpensive and comfortable living
The Good Side
6% lower than the national average cost of living
One of the main reasons why people choose to reside in Colorado Springs is the affordable cost of living. Compared to the average national cost of living, Colorado Springs boasts a 6% overall lower living cost.
Aside from the national average, Colorado Springs' cost of living is 16% lower than Denver's. The average utility bill in Colorado Springs is 26% lower than the national average.
In addition, the price of groceries in Colorado Springs is about 3% lower than the national average. For example, the country's average monthly grocery bill is $400; if you live in Colorado Springs, your grocery bill will only be $388 because it is 3% lower.
Therefore, living in Colorado Springs is inexpensive compared to the rest of Colorado and the United States, especially in terms of transportation, utilities, health, and grocery expenses.
Affordable housing costs
Another great advantage of living in Colorado Springs is affordable housing costs. It is no wonder some employees who work in Denver own a home in Colorado Springs because of its cheaper housing prices.
To better explain this, the housing cost in Colorado Springs is 2% lower compared to other parts of the United States. Moreover, the average median rent prices in Colorado Springs are just over $1,200 per month.
Thus, you can expect that the rental prices in Colorado Springs are much lower than in other major cities like Boston, Los Angeles, Phoenix, Portland, Seattle, and others.
Here is the list of the most affordable neighborhoods in the metropolis that you may consider:
Summerfield
Southeast Colorado Springs
Security
Stratmoor Hills
Mesa Ridge
The Bad Side
Colorado's property tax rates to skyrocket in the future
In the coming years, residents in Coloradorans may have to face property tax rates skyrocketing.
The increase in property tax rates in the next four years is due to a combination of the state's booming real estate market, the looming expiration of measures adopted to ease the shock of the tax hike, and the tax system's biennial assessment calendar.
If the state fails to find a solution, Colorado property owners will get hit with an average of 20% property tax increases over the next four years.
Why Work in Colorado Springs, Colorado? – Job market boom
The Good Side
Plenty of employers
Colorado Springs is not only an affordable city to live in but also boasts plenty of employers, so you won't have to worry about job scarcity.
As of April 2022, the metropolis experienced its lowest unemployment yet for the year, which is 3.3%. Colorado Springs consistently keeps its unemployment rate at a minimum, reflecting its booming economy and the job market.
Colossal industry leader such as Amazon frequently relocates to Colorado Springs to create jobs and boost the local economy. Additionally, Colorado Springs has vital sectors that help boost the economy and strengthen the job market:
Healthcare
Technology
Aerospace and defense
Sports
Manufacturing
Academe
Military
Aside from industry giants, small businesses in the city also thrive excellently. In Colorado Springs, 92% of the local economy consists of small businesses that employ fewer than 500 people.
Higher minimum wage than the national
Colorado Springs' current average salary is $63,000, with a median household income of about $61,32 which is higher than the $53,482 national average household income.
Moreover, Colorado's minimum wage is higher than the national. The United States has a minimum salary of only $7.25, whereas Colorado's minimum wage is $11.10.
Hence, salary is not an issue in Colorado Springs because of its high minimum wage.
The Bad Side
Some employers struggle to hire
During the pandemic, a lot of employees shifted away from particular industries. Simply put, some people had a change of heart and started pursuing a different career path.
However, the main issue is that most of these employees exited the hospitality, healthcare, and education industries, which struggled the most during the pandemic. The prevalent career shift resulted in these industries' struggle to hire people.
Colorado Springs is a gorgeous city with outdoor activities that encourage you to stay active and healthy. With affordable living costs and a booming economy, you can expect to live a comfortable life in the Olympic City of the USA.
Every metropolis has its pros and cons, and if Colorado Springs' pros are the ones you are looking for, moving to this city might be your best decision. We hope this article gave a clearer picture of what it's like to live in Colorado Springs.