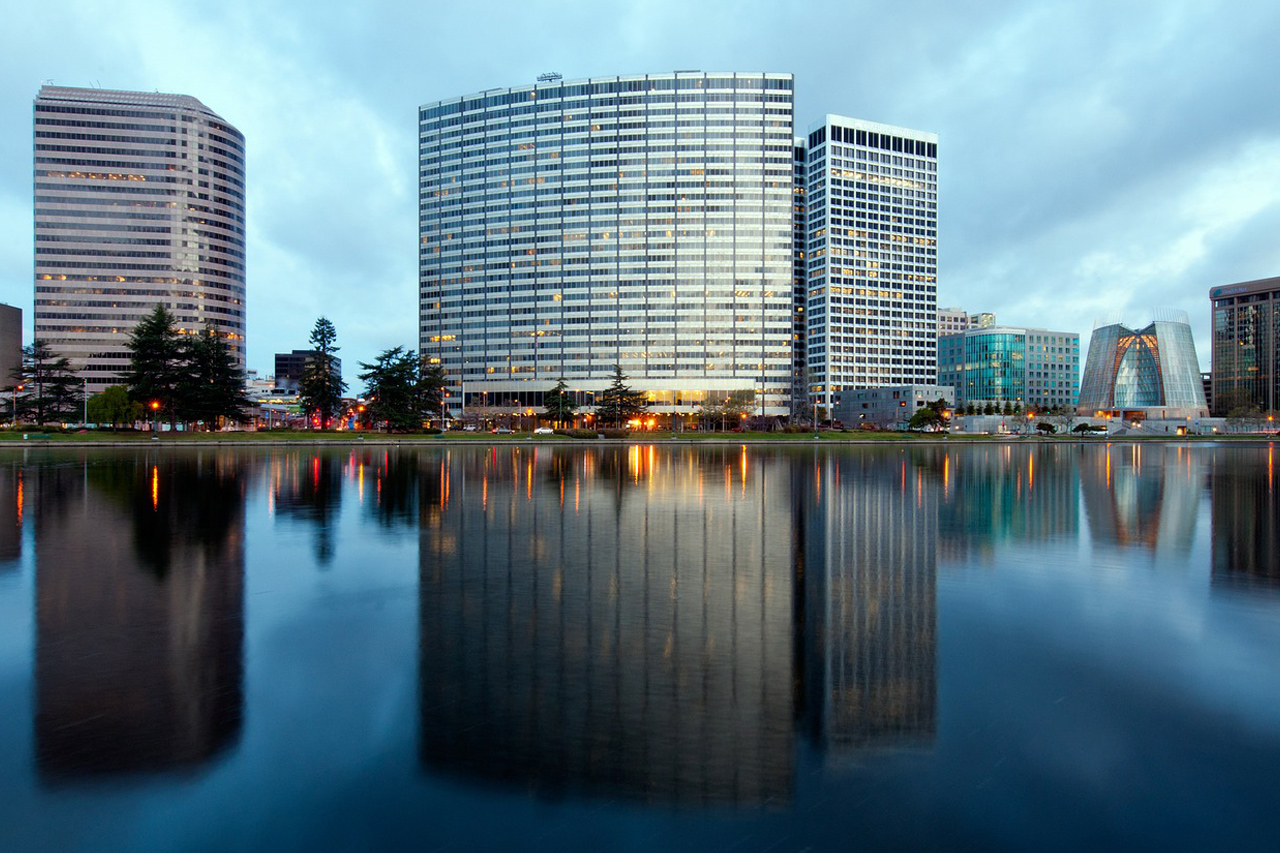 Oakland may be the best option if you want a new home in California.
The port city is one of the busiest in America, serving as a hub for trade and commerce. Its importance to the Bay of San Francisco also extends to its people. However, this is not only a growing metroplex but also a livable community for all.
Its reputation in the west coast harbor provides better benefits for its locals, including a bustling neighborhood, a scenic view, fantastic outdoor amenities, beautiful weather, and a growing economy. However, with those advantages come flaws that you may want to consider.
The following is essential information to know and consider before relocating to this lovely town. We'd love to see if it is suitable for your lifestyle or if it is somewhere you should avoid.
Let's take a closer look at what this metroplex has to offer.
Is Oakland, California, A Good Place to Live In? – The Livable Port City
The Good Side
You Can Go to Other Places Conveniently
One of the many benefits of living in Oakland is its proximity to places like Berkeley, Pleasanton, and San Francisco. It is not, however, a remote city, and you can travel to other towns in less than an hour.
You can also spend your day trip to notable California destinations such as the Crown Memorial State Beach in Alameda, Tilden Regional Park in Albany, or the San Leandro Cherry Festival.
This proximity is also why most working people in San Francisco live in Oakland, where they can enjoy a small-town feel while only traveling an hour to the big city. Furthermore, the excellent transportation system here allows people to travel in and out of town without worrying about their commute.
You Get to See Arts Anywhere
One of the most fantastic discoveries in Oakland is that there is no shortage of art appreciation. It is an abode to many artists and has one of the best architectural spotlights.
The urban district is home to a handful of fantastic arts alleys, community murals, museums, art festivals, and galleries.
The Joyce Gordon Gallery on 14th Street offers the best arts produced by local, national, and international artists. On the other hand, Oakland Art Murmur now consists of monthly and weekly art walks in the Uptown area, but it's best known for First Fridays.
Also, the highlight when living here is you get to see the city's most beautiful modern-day church that is also famous worldwide, which is the Cathedral of Christ the Light.
Commuting Here Is Relatively Easy
Most cities have the same old problem: traffic congestion; however, this is not the case in Oakland.
This city provides its residents access to various carriers, including regional and long-distance railway services, with an excellent transportation system. There are also intercity buses and the Bay Area Rapid Transit (BART) system, which serves the metropolitan area.
In addition, the city is close to three major airports: Oakland International Airport, San Francisco International Airport, and Norman Y. Mineta San Jose International Airport.
It is also possible to get around by bike because of the bike trails, which can accommodate 2,000 bikes and cover over 160 miles.
Suppose you prefer to walk from home to your workplace or other locations. In that case, you are lucky because this city is also among America's walkable sites, with a walkability score of 74. So, whatever mode of transportation you choose, you can rest assured that Oakland will get you there.
The City's Comprehensive Educational System
Living in Oakland means having more accessible admission to high-quality education and a smaller number of schools that can meet your needs.
Oakland Unified School District oversees 86 K-12 schools and thirty-two charter schools. It consistently provides an excellent education to its large student body, with above-average ratings, particularly compared to other Californian schools in the region.
You can send your children to Hillcrest Elementary School or Crocker Highlands Elementary School for elementary school. Oakland High School and Oakland International High School, on the other hand, are great finds for your secondary schools.
Oakland is also home to the best universities and colleges in the country. These schools include Lincoln University, Holy Names University, Mills College, Patten University, and Oikos University. Laney College and Merritt College are also excellent collegiate options.
Mild Weather All Year Long
Oakland absorbs the warm, sunny Mediterranean weather as you do near the San Francisco Bay Area.
Summers will be warm and dry, while winters will be wet and cool. May up to October is the travel month to Oakland because the weather is humid and best during this time of year. There are also 178 sunny days per year.
On the other hand, the cool winter here lasts from June to October and can reach temperatures as low as -59 degrees Fahrenheit. The promising information is that it does not snow here, with only zero inches recorded.
Aside from that, Oakland receives extraordinarily little rainfall, with only twenty-four inches on average. This situation means you get to live somewhere where most of the days are sunny and technically dry.
The Bad Side
Stay Alert at All Costs
One of the best features of living in Oakland is the need to watch out for yourself and your belongings. The same sentiments apply here, as it has a higher-than-average crime rate.
You have 1 in 77 chances of becoming a victim of violent crime here, while in the property category, you get 1 in 19. This city's total number of crimes is 28,668, and the crime rate is 65.06 percent. Furthermore, the metropolis is only 1% safer than other American cities.
There are, however, better and safer neighborhoods within the city limits, such as Upper Rockridge, Oakmore, Trestle Glen, Montclair Business West, and Florence Avenue.
Prepare To Pay Extra Taxes Here
Oakland has a high sales tax rate of approximately 9.25 percent, higher than the national average of 7.3 percent. Property and state income taxes are also higher in this city than in other cities in the United States.
Because of the additional excessive cost of living in the area, this additional tax burden is not ideal for those working individuals. However, the average salary in this city is sufficient to cover your daily expenses. You must have extra money or higher wages to splurge on the city's amenities.
What Is the Cost of Living in Oakland, California? – The City Reflects the High Cost of Living
The Good Side
Utilities Are Pretty Affordable Here
With as low as 90.3%, Oakland has a lower utility expense than the national average. The main reason you get a low cost here, particularly from Pacific Gas and Electric Company (PG&E) , is that this is one of the top cities in the country that uses renewable energy. So, they reduced the cost, likely to be affordable for everyone.
This area's average monthly energy bill is $269.74, while the phone bill is $187.29. The monthly garbage management fee is also around $29.80.
You Can Find an Inexpensive Rental Here
Oakland may have a high home value, but it does not preclude you from renting a flat at a low cost. The monthly rental fee for a single studio apartment in the area is around $1,500 to $2,000, but it can be lower if you can find a neighborhood in the suburbs.
With a home value of $612,055, the Bushrod neighborhood will offer you a rental fee of $1,270. On the other hand, Cleveland Heights has an average lease fee of $1,312 and houses for around $552,700.
The high rental fees are primarily concentrated in the downtown area and can be quite high depending on the type of house or apartment you want.
Some Neighborhoods Have Lower Home Values
Oakland's median housing cost is around $923,400, which is higher than the national average but lower when compared to the housing market in San Francisco.
There are neighborhoods in town that are still less expensive than the average, and you can enjoy the same amenities you can get for $900,000. Grand Lake home prices can range from $350,000 to $700,000, whereas Redwood Heights homes can range from $500,000 to $800,000.
Meanwhile, prices in Temescal can start at $650,000, and it is 72 percent safer than the rest of Oakland's neighborhood. When looking for houses within your price range, keep in mind that most of them are not.
The Bad Side
It Is Still Expensive Living Here
As I previously stated, Oakland has a higher percentage of total living costs than the national average. The primary reason for this is the astronomical housing market, where the average price is $923,400, while the rental fee for a flat is $1,397.
Other underlying factors include high grocery, health, transportation, and miscellaneous costs.
Groceries have a high rate of 111.3 percent higher than the national median, but FoodMaxx and Grocery Outlets still have affordable finds.
On the other hand, transportation costs are high here, but efficiency is high compared to other Californian towns. Adult bus fares are $2, and a daily pass is $5. Furthermore, the average cost of health insurance in this area is around $437 per person and can vary depending on your chosen plan.
However, comparing the costs here to those in San Francisco, you can see why people prefer to relocate to Oakland because it offers the same amenities as San Francisco at a lower expenditure.
Why Work in Oakland? The Land of Opportunities
The Good Side
Oakland's Bustling Economy
If you live in Oakland, you can see why so many people choose to relocate here because of its thriving economy. The town's economy grew by 1.4 percent last year and will continue to grow in the coming years.
Among Oakland's leading industries are business and health care services, transportation, food processing, light manufacturing, government, arts, culture, and entertainment. Meanwhile, Oakland's port is one of the busiest in the world for container ships and even shipbuilding. The movement of cargo through Oakland marine terminals supports 200,000 jobs.
Furthermore, it is gaining attention as it improves its solar and renewable energy industry, which benefits its people. Hundreds of factories are within the city, and almost 13% of the town's workforce is in retail and wholesale services.
It is no wonder why the economic presence of this metroplex is all known in California, thanks to its diversified fields.
A Handful of Employment Awaits You
Oakland's thriving industry has resulted in more job openings. There are a few job opportunities for residents and others who want to relocate here.
The job growth in this area is improving, and the projected job growth is 35.34 percent, higher than the national average. Kaiser Permanente, Clorox, Dreyer's Grand Ice Cream, Pandora, Rainin Instruments, Securitas Security Services, Southwest Airlines, and other companies have a significant presence in Oakland. It is no surprise that finding a decent job here is possible.
You cannot ignore the Port of Oakland's significant participation as one of the top job providers in the area, as it spans nineteen miles on the mainland.
Expect To Receive a Higher Salary
A handful of companies in Oakland, particularly those with headquarters, pay their employees a decent minimum wage. The average income per capita in town is $37,256, and the average household income is $63,251, which is higher than the national average.
An excellent hourly wage is $30.77 per hour if you want to live here. That equates to a good weekly wage of $1,230 per week and an ideal monthly wage of $5,333 per month, sufficient to cover your basic needs, such as food, shelter, utilities, and transportation.
If you can advance in your current position, you may be able to earn a salary of $100,000 or more. Wage trends increased by 1.6 percent in the first quarter of 2022, indicating more room for salary increases over time.
So having an inflated cost of living is not a big deal if you make enough money for yourself or your family.
The Bad Side
Job Competition Is Stiff
As per the recent study by the US Bureau of Labor Statistics, the unemployment rate in Oakland-Fremont-Hayward, CA, is now 3.3% as of March 2022. The unemployment rate has decreased, indicating that more people are landing employment here too.
Its diverse job market allows people to highlight their skills and match them to vacant positions. So, to land a corporate job, you must upskill and make every job interview worthwhile. However, if you want to work here, you must compete for a position. Because the competition is fierce, you must be the best version of yourself.
You now understand the significant edges and weaknesses of what Oakland offers. It is a beautiful Californian town, and the few benefits outweigh its underlying setbacks.
We hope you appreciated our writing and that it helped you choose whether you want to settle in Oakland or if you should pass on this opportunity.
Thank you, everyone!