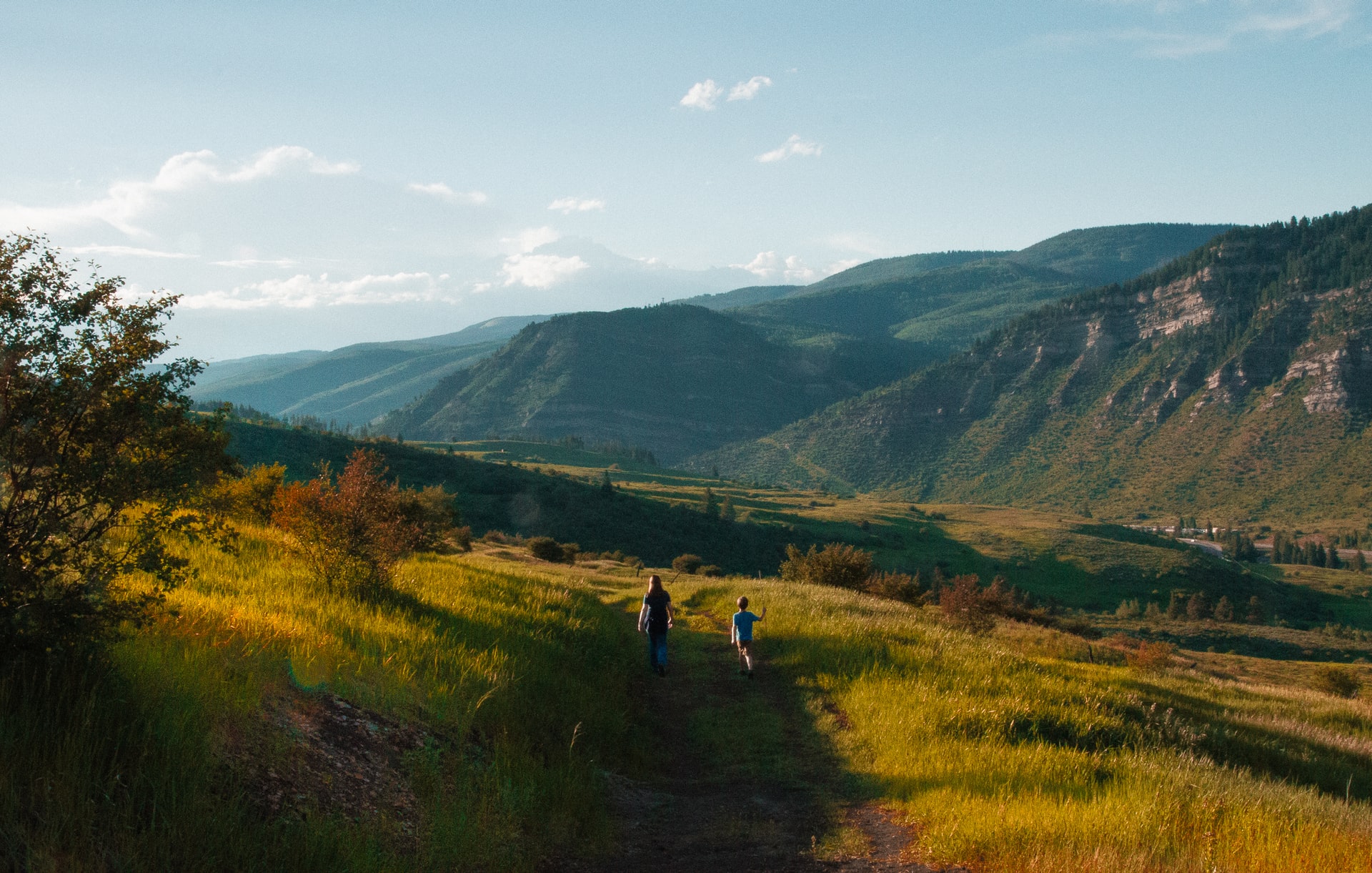 Are you considering living in the Rocky Mountains? Why not live in the area known as the Gateway to the Rockies!
Aurora, Colorado's third most populated city, is located just outside the burgeoning Denver metropolitan area and is named after the Roman dawn goddess.
This ever-evolving metropolis has more to offer than breathtaking views of the Rocky Mountains and enough opportunities for outdoor activities. With a population of about 400,000, it is also known for its outstanding schools, good health care, outdoor leisure, and laid-back atmosphere.
If you're considering moving to the Gateway to the Rockies, use this pros and cons guide to discover more about the city and determine if it's an excellent place to live.
Is Aurora a Good Place To Live In? – Small Town Charm in a Big City
The Good Side
Aurora Is an Active City
With 8,000 acres of open space, Aurora is a fantastic location for outdoor activities. It received the title of "The Most Active City in America" in 2015.
Living in this city, you can stroll, jog, hike, bike, and do much more in Aurora's 100 parks and protected outdoor areas.
Cherry Creek State Park is a must-see attraction in the area and a fantastic location for swimming, camping, and sailing. It also features an off-leash dog park with a $3 entrance fee. It's well worth the cost!
You could also spend a whole day exploring the 107-acre open park with a creek running through the center. The remainder of the state park consists of 35 miles of multi-use paths, a large reservoir for water sports and recreation, and an abundance of birds.
If you are into indoor entertainment, The Aurora History Museum is ideal as it provides indoor entertainment with exhibitions of the city's past and touring exhibits that vary frequently.
You can also visit the abundance of historical landmarks in the neighborhood, such as the Gully Homestead of 1870, the Victorian-style Centennial House of 1890, and The DeLaney Round Barn of 1902, which exemplify a city that takes pride in its rich heritage.
If you choose to live here, you'll never run out of things to do.
It Is a Shopping Haven
If you enjoy shopping, there are numerous options in Aurora.
Living in this city, you will discover a variety of gorgeous, well-stocked marketplaces and shopping centers. Some shops and restaurants are decades old.
No matter what you're looking for, this place has a wide variety of shops and establishments within easy reach.
One of the shopping malls that you must visit is the Southlands Lifestyle Center.
This mall resembles an old-fashioned city center. There are restaurants, entertainment areas, a movie theater, and a full-size ice skating rink within the 1,700,000-square-foot complex.
It features a wide variety of shops, like Walmart, Best Buy, JCPenney, Bed Bath & Beyond, H&M, American Eagle Outfitters, Gymboree, and many more.
Also, many stores and malls are currently under construction in Aurora, making it feasible to engage in contemporary shopping.
The City's Cuisine Is Diverse
Not only is Aurora a shopping paradise, but it is also a food paradise!
If you are seeking to grab a bite to eat outside, there are many different options from which you can select. Every neighborhood in this area contains a variety of eateries and pubs.
The city is famed for its racially and ethnically varied restaurant scene, but there are also some excellent American standards. Whether you want Indian, Mexican, or Asian food, there are many options!
Golden Saigon is a top choice for delicious Vietnamese cuisine. This restaurant is an excellent option if you enjoy Asian delicacies such as pho, egg rolls, and sushi.
If you lived in this city, you wouldn't have to drive to Denver to discover the top brunch eateries, as they are simply accessible. The French press is a must-try since it is one of the best places to enjoy brunch.
Masalaa is another well-known restaurant in town that serves vegan cuisine. At the same time, Sam's No. 3 is the most famous American restaurant here that offers comfort food like nachos, cheeseburgers, steaks, and more.
The Place Provides a Risk-Free Environment
Moving to Aurora gives new residents peace of mind because it is the 28th safest city in Colorado.
It is well-known that significant towns typically have more excellent crime rates than smaller ones. The government asserts that Aurora is the safest large city in Colorado. Still, this city has a lower crime rate compared to its population than either Denver or Colorado Springs.
Even though it is one of the safer cities in the state, its overall crime rate is approximately 47% higher than the average.
Statistics show that Aurora has 728.49 crimes per 100,000 population. Still, the city's violent and property crime rate has been falling at an average rate of roughly 2% lower each year.
Compared to many other Colorado cities, it is reasonable to assert that Aurora is a relatively risk-free location to live.
The Bad Side
Aurora Has Reached Its Capacity
Aurora's population is the third most populated city in the state of Colorado. Therefore, it is not hard to comprehend the reality that you will deal with a significant amount of crowding living in this city.
Overcrowding and population increase are now the community's top worries. The Aurora community and the board members are concerned about the crowding because it strongly emphasizes providing excellent customer service as one of its fundamental principles.
Unfortunately, Aurora is becoming a place where more people desire to live. Thus it will continue to seem congested compared to other Colorado communities.
So, considering this is necessary if you plan on making this place your permanent home.
The Place Has Horrific Traffic
Every disadvantage of living in Aurora is attributable to its population.
The city's traffic and commuting times are notorious, particularly for people who commute to Denver for employment.
Aurora is nearby some of Colorado's most popular and congested highways, including the east-west Interstate 70, north-south Interstate 225, and E-470 toll road, yet traffic remains horrible all day.
WalletHub ranks this city as the twentieth worst in the United States for driving due to its perpetually under-construction roadways.
Almost every resident in the area owns a vehicle. Considering this, it is unsurprising that rush hour here can often be worse than in other big cities.
Suppose you live here and wish to avoid rush-hour traffic. In that case, you can take advantage of the city's public transportation, The Regional Transportation District, which provides a modern light rail transit system connecting Aurora and Denver.
In the southern portion of the city, there are also local bus networks that you can use to avoid traffic.
What Is the Cost of Living in Aurora? – A Tax-friendly City
The Good Side
Aurora's Housing Market Is Reasonable Given Its Features
Unlike other cities in the Colorado metropolitan area, Aurora is far less expensive.
The prices of the city's homes and communities are significantly lower than in most Colorado cities, making it among the most significant advantages of living here.
The homeownership rate in Aurora is 59.7%, indicating that slightly more than half of the city's citizens own their homes. While the real estate market is competitive, prices are fair.
For instance, the median home price in the city is approximately $434,000, roughly $50,000 less than the median home price in Denver.
The most admirable aspect is that this town offers a Denver-like atmosphere at a reduced cost. Finding something like this isn't easy because it might cost a fortune to experience what it's like to live in a major city.
Denver and its suburbs are significantly higher than Aurora's prices in every way, notably regarding mortgages, rents, and housing.
If you'd instead rent than buy, that's not an issue!
About 40.3% of Aurora's people rent their homes and apartments. The average monthly rent in this place is $1,364, an increase of almost 1% over the past year. Thus there are several chances to lease a wonderful place to live.
It Has Reduced Taxes
In comparison to many cities in other states, the property tax rates in Aurora, Colorado, are relatively low, although slightly more than the rest of the state.
This tax is attributable to several factors, including rising housing values and ongoing construction requiring additional infrastructure.
However, if you desire the conveniences of Denver and the space, peace, and quiet of the suburbs, the somewhat higher property tax rates in this town will be worth the trade-off.
The city also charges residents a local income tax. On most sources of income, residents pay only the Colorado income tax and the federal income tax.
There is no income tax for nonresidents working in the area, but they must pay the resident local income tax in their municipality.
In 2022, Aurora, Colorado's minimum combined sales tax rate is 8%. It represents the sum of state, county, and municipal sales tax rates.
The Bad Side
The City's Housing Costs Are High Compared to the Nation
It is noted in the pros section that housing in Aurora is quite affordable compared to other cities in the state of Colorado.
If you are moving to this city from another town in Colorado, this is accurate. However, housing in this city continues to command a hefty price tag compared to homes in other US states.
For example, the median home price here is approximately $434,000 compared to a national median price of roughly $291,000, which is a significant difference.
Moreover, the cost of living in this city is 30% higher than in the rest of the country.
It's Costly To Travel Here
Transportation in Aurora is pretty pricey. The city's transportation cost is much higher when compared to the averages for both the state and the country.
The cost of transportation is 11% more than the average nationwide. This cost includes everything from the price of gas to the cost of using public transit.
There is a good chance that the city's traffic is one of the elements contributing to the high transportation cost here.
Why Work in Aurora? – A Center of Thriving Business Activities
The Good Side
Aurora's Employment Opportunities Are Exceptional
Great and booming employment options are a further benefit of living in Aurora. The city is a component of the Denver metropolitan area, known as one of the most dynamic business centers in the country.
In this metropolis, the business world flourishes on vast tracts of land near the Rocky Mountains, with affordable leasing rates and educated workers.
Aerospace and biotechnology are important industries, while suppliers of business services and retailers are also prominent.
Children's Hospital, Raytheon Company, and Kaiser Permanente are the city's top three employers. There are also many positions available, regardless of whether you seek employment in the fast-food, retail, or accounting-related fields.
Aurora is an excellent location if you seek a place with a favorable climate where you can expand your business and grow your career.
The City Provides a Substantial Wage
The average annual salary in Aurora is $67,000, while the average hourly wage is $19.80. In the first three months of 2022, wage developments climbed by 1.7%.
The Colorado state income tax rate is steady at 4.63% and applies to all residents regardless of their income or filing status, which is crucial to know if you live here.
Employers in this city seek younger workers with new skills, so there is a significant opportunity for recent college graduates. They utilize current technology tools to discover their employees. Therefore you should use them to find employment.
Before applying for a job in this city, research your potential new employer to learn about its history, priorities, management style, and benefits to get a job that suits you well.
The Bad Side
It Has a High Rate of Unemployment
Since 2000, there has been a stable increase in employment in Aurora, yet the city still maintains a high unemployment rate.
Since the Great Recession and the beginning of the COVID-19 pandemic, the city's labor force has risen substantially and seen numerous changes.
The unemployment rate in this place as of February 2022 is 4.7%, which is higher than the unemployment rate in Colorado, 4.0%, and the national unemployment rate, 3.8%.
The city's employment market has grown by 2.8% in the past year, positive development, and is anticipating a 42.5% future job growth over the next ten years, which is greater than the US average of 33.5%.
Aurora, Colorado, is indeed a wonderful place to live. But, before you decide to live in the city, you must weigh the pros and cons of living here.
Do you know the other good and bad sides of living in Aurora? If so, feel free to comment below!