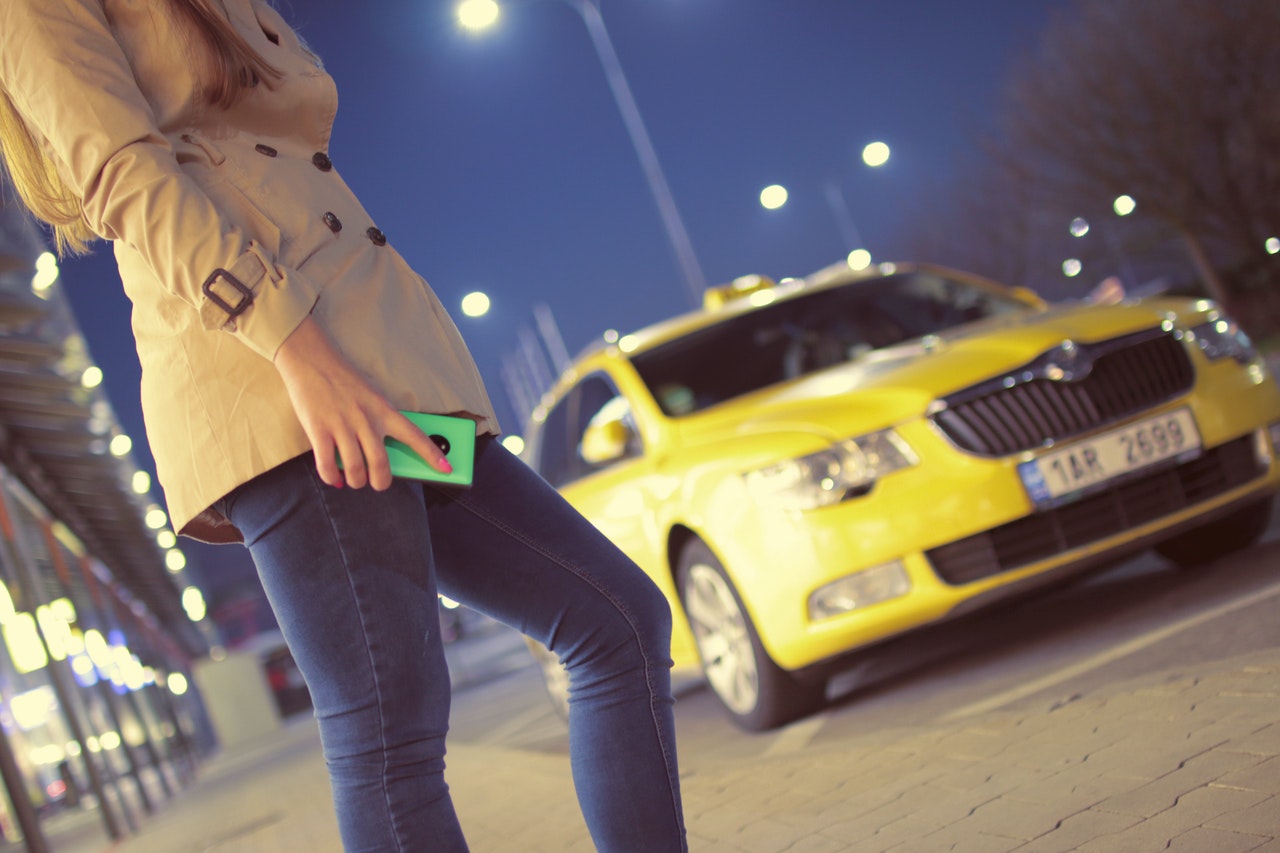 Hungary is a traveler-friendly destination as public transport is dependable and relatively cheap. Hungary's transit system is very reliable, efficient, and comprehensive. You can use the tram, buses, and train, especially in the capital, Budapest.
Taxis are also available in Hungary.
Getting a taxi in Hungary is not expensive. The cost of a taxi in Hungary is less than the average for European cities. The base fare is around $2.55, and the distance base fare is $0.27.
Riding a taxi in Hungary is one of the most convenient ways to travel from one place to another.
You can save time looking for a parking space, especially in a crowded area. Taxi is the most efficient form of transport if you have a specific destination to go to.
Taxi fare in Hungary is also government-regulated, and the pricing follows the taximeter.
What is transportation like in Hungary?
Public transport in Hungary is efficient and very systematic. It offers every type of transport, including international, domestic, commuter, and metro. Fares are affordable, too.
If you are traveling to Hungary, here are the different types of transport systems you can use:
Buses

If you come from Budapest and want to visit its neighboring cities, buses are the best way to go. Buses are the most effective form of transportation for longer distances. Their speed is comparable to trains as well as the price.

Almost 28 state-run companies operate the national bus network in the country. You are sure that you will never run out of options when you choose to commute via bus. There is a specific line bus dedicated to a particular route.

Thus, for first-time travelers, familiarize yourself with the schedule and bus route. In this way, you will not get stressed finding the right bus line.

Tickets are available upon boarding, but it is better if you book in advance.

Here is the cost of tickets in Hungary:
Single ticket – $1.15 for a single uninterrupted trip. Changing bus will cost you another ticket
A single ticket from the bus driver – $1.50
Ten single tickets – $10
24-hour ticket – $5
72-hour ticket – $14
Taxis
Locals usually crowd the buses in Hungary. Most locals prefer to commute using the bus because of its affordability. If you are the type who does not like the crowd, taxis are also available.
Taxi cabs are reliable if you want to go to your destination fast. You can save yourself from waiting too much because of several stops using the bus.
Nevertheless, it is essential to be more cautious when riding in a taxi. Some drivers may overcharge, especially foreigners. You must check whether the taxi fare is on the dashboard.
Some of the most reliable taxi companies to choose from are the City Taxi, Fo Taxi, and Taxi 4.
Metro
Hungary's capital, Budapest, has the most extensive public transport system in the country. It has a metro system that comes with four color-coded lines.
The metro in Hungary is the oldest underground railway system in continental Europe.
Yellow line – runs from Vörösmarty tér to Mexikói út. It stops at the Hungarian State Opera House, Heroe's Square, and City Park.
Redline – crosses Budapest from Déli Railway Station to Pest's Örs vezér Square. With this line, you can reach the Hungarian Parliament and Fisherman's Bastion. You can also see the Great Synagogue using this line.
Blueline – one of the most useful among tourists who want to reach the city center is line Blue. It runs from the airport and Budapest's city proper. It also makes a stop at the Great Market Hall.
Greenline – can run up to 4 miles. It has two main connections – Keleti Railway Station and Kelenföld Railway Station.
If you want to use the metro, note that it operates from 4:30 am to 11 pm. You can buy your tickets from coin-operated machines located in the stations.
Trams
Trams are also abundant in Budapest. It is the second most widely used transport system in Budapest next to the bus network. It serves more than 100 million passengers every year.
There are two tram lines travelers always rely on in Budapest.
Tram 4 and Tram 5 are the busiest tram lines in the city.
It offers commuters panoramic vistas of the Danube River. You can also see the Grand Boulevard using these lines.
Trams or trolleys are available in taxis in Budapest and in Debrecen, Szeged, and Miskolc.
Domestic trains
The starting point of most train lines in Hungary is from the capital, Budapest. The train network is comprehensive where it connects cities and towns in Hungary.
The train system comes in three classes like InterCity, Gyorsvonat, and Személyvonat.
The InterCity train is the fastest and the most convenient train to use. It stops in main towns and cities around Hungary.
The Gyorsvonat stops more frequently in different towns and cities of the country. It is cheaper than IC trains, as well.
Compared to InterCity and Gyorsvonat, the Személyvonat stops at each city. If you have ample time and desire to see the most remote places in the country, Személyvonat is a great option.
Are taxis safe in Budapest?
Taxis are generally safe in Budapest. The government enforces stricter laws to make public transport safer for all. Budapest Tourist Police are available in case of taxi scams.
Due to the well-regulated transport laws, Budapest significantly reduces incidents of scams. However, there are still instances that you might encounter drivers that overcharge you.
To avoid being a victim of scams, here are the tips you should follow:
Avoid hiring 'barefooted' taxis

Barefooted is a term used for taxi drivers not accredited by a taxi company. These are independent drivers not affiliated with any recognized taxi company in Hungary.

To know if you are hiring a 'barefooted' taxi, check the doors, and search for stickers with a company logo on them. If the car has company stickers, then it is a legit taxi.

Some trustworthy taxis you can choose from are the following:
6×6 Taxi so that
City Taxi
Főtaxi
MB Elit Taxi
Taxi 4
Taxi Plus
Taxify
Always call a taxi to hire
Hungary has a systematic way to hire a taxi. You can call the taxi company to ensure that you will not end up with barefooted drivers. You can check the taxi company's mobile app where you can book a car conveniently.
The driver will usually arrive in 5 minutes and will take you to your destination safely.
Always carry change
When riding in a taxi, make sure you have smaller bills with you. Some taxi drivers will not give you a chance if you pay them a paper bill.
You have the option to use a card for payment so that you will be giving them the exact amount.
Always travel by yellow Taxi
Always keep in mind to travel only with yellow taxis. These taxis have a fixed 'taxi' sign on the roof and are very noticeable. Most of the yellow taxis are under the operation of legal taxi companies in Hungary.
Is there Uber in Hungary?
There has been no available Uber ride in Hungary since 2016. Taxi drivers in Hungary demanded Uber cease operation in their country. PM Viktor Orban approved legislation stopping Uber from operating in Hungary.
Uber is a ride-hailing company founded in San Francisco.
It expanded across the globe due to the convenience and competitive rates it offers.
People use Uber in more than 700 cities and 63 countries today. It already had 110 million users around the world in 2019.
It is an innovative mobile app where you can see available drivers in your area. The app will choose a driver close to your place and navigate to your pick-up location.
Uber is very convenient to use for both drivers and passengers. However, in Hungary, Uber is not an option. You cannot book an Uber ride when you are traveling in Hungary.
Instead, here are the options you can choose if you want to book a ride in Hungary:
Bolt or Taxify

The Bolt is a great option when you want to book a ride in Budapest. It is an Estonian company offering car for hire, car sharing, and delivery services. The Bolt is operating in more than 300 cities in different parts of the world.

The same with Uber, Bolt has a downloadable app where you can register and book a car. It also has map access where you can check the location of the driver you booked.

GreenGo

Another car for hire service you can choose from is GreenGo.

It is a Hungarian car-sharing company founded in 2016.

The company offers the perfect alternative to Uber. It offers services 24/7 to people going around Hungary.

With GreenGo, you can rent a car with a driver for a minimum of 10 minutes. You can also become a driver and rent a car for one whole day. The vehicles used in GreenGo are electric cars making them environmentally friendly.

MOL LIMO

MOL LIMO is another car-sharing company that started in 2018. It has a fleet of around 300 to 450 electric cars. Like GreenGo, the cars used are good for the environment and do not emit much pollution.

The company provides a more flexible solution of renting a car to users. You can easily leave the car to an available service zone for convenience. You must register first in the app and pay for $20 fee.

MOL Bubi

MOL Bubi is the same as MOL LIMO but uses bicycles instead. It is a public bike-sharing service available in Budapest. There are more than 2,000 bikes you can rent at 156 locations in Budapest.

The app is very easy to use and has become the go-to app for both locals and travelers. With Bubi, you can rent a bike for one whole day up to one week. If you are staying in Budapest for a long and will need not take longer distances, MOL Bubi is ideal.
Is Bolt cheaper in Budapest?
Bolt rates are comparable with other taxi companies in Budapest. The fare shown in the app is already up front, and you have to pay the amount displayed on the screen.
The only advantage of using Bolt is convenience. It is easier to use a service app where you can see the location of your driver. There is also an option for cab-sharing, making the rate cheaper.
Plus, Bolt professionally maintains the app, where you can also use in other cities. It is easy to access transportation and safe to use, as well.
Hungary offers a comprehensive transport system. You will never run of options when going around its major cities. For every type of traveler, the country has something to offer.
If you love using public transport or a mass transit system, you can always rely on a tram, bus, and metro. For people who prefer more secured transport, Bolt, GreenGo, MOL LIMO are available.