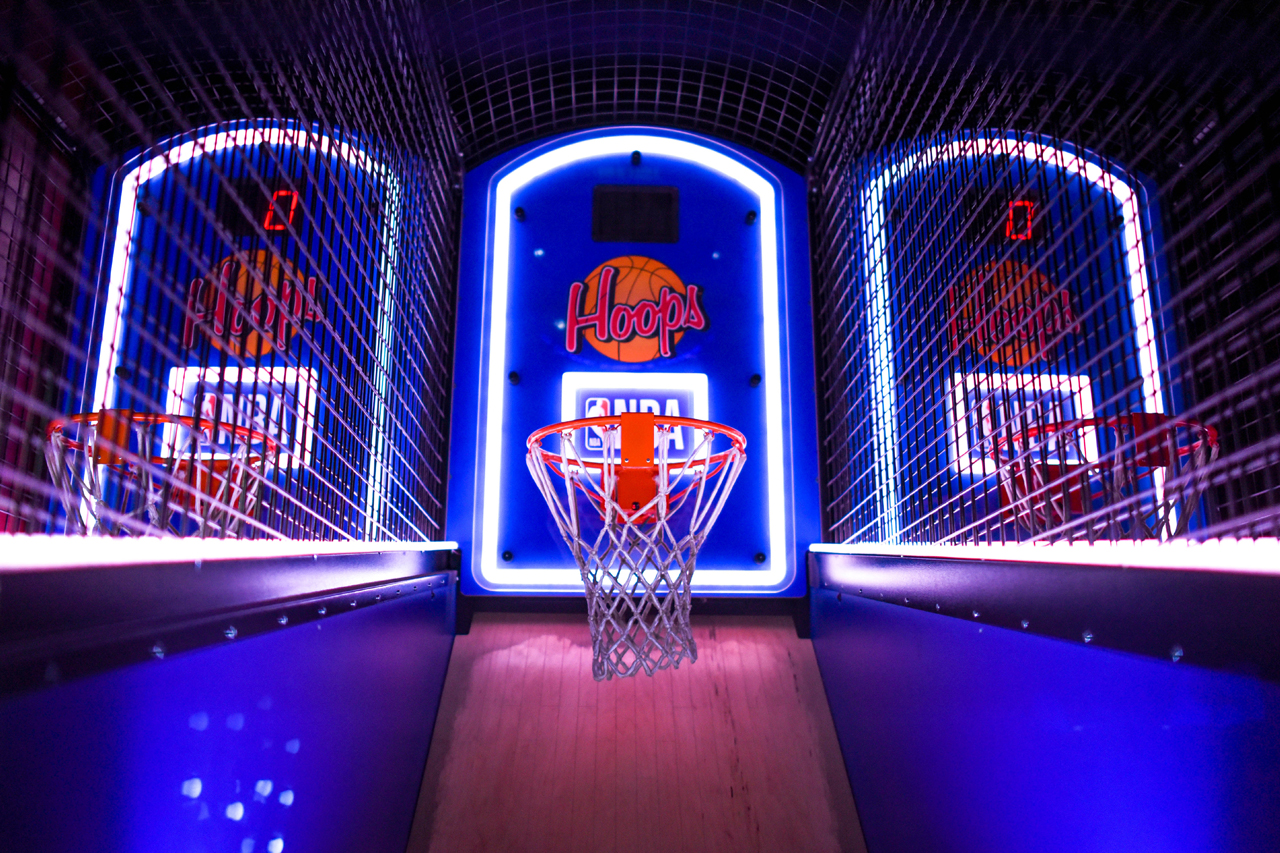 Garland, located close to the city of Dallas, is among the most prominent manufacturing metropolis in Texas, with about 300 manufacturers. In May 2013, the state lawmakers finally gave the city its well-deserved moniker as the "Cowboy Hat Capital of Texas."
Besides being the home of famous cowboy hat makers in the country, Garland boasts plenty of tourist destinations that captivates those under 21. This cowboy hat capital presents two thousand acres of parkland, arcades, waterparks, adventure parks, museums, etc. Of course, a cowboy hat souvenir would look good.
Garland will give you the all-American Texan feels you can only experience in this cowboy city. For individuals under 21, outdoor sceneries and fun indoor attractions are the things you can expect to try in Garland. Check out our list of 11 things to do in the Cowboy Hat Capital of Texas.
1. Strike + Reel
Situated at 5902 N President George Bush Hwy, Garland, TX 75044, Strike + Reel first opened its business in December 2019. The establishment's name is from its roots in cinema and bowling. It is a 90,000 square feet entertainment area that features games and luxury dine-in movie theatres with large screens and luxury recliners.
Alongside its luxurious cinema, Strike + Reel also presents indoor attractions, including bumper cars, interactive video games, bowling, an LED-lit rock climbing wall, laser tag, and high ropes course. Your experience doesn't end there; they also have the best Modern American restaurant.
This entertainment venue will delight you with its 150 arcade games to enjoy. However, nothing beats the thrill of an adrenaline rush once you decide to try their High Ropes Course. Conquer your fears while preparing to be suspended 20-feet above with a harness and preventive measures to keep you safe.
2. Westlake Skate Center
Westlake Skate Center started in 1970 and continues to delight its customers, even earning regular visits. Located at 413 S Yale Dr, Garland, TX 75042, this family-owned and operated skating venue has been Garland's premiere skating facility for over 40 years.
Garland's long-standing roller skating rink enthralls people who have a passion for roller skating and first-timers. The old-school ambiance that Westlake Skate Center projects make it a venue worth visiting. The ceiling, adorned with a disco ball, and the carpeted walls, doors, and benches add to its vintage feel.
Westlake Skate Center offers public skating, skate buddies for inexperienced skaters, and caters to private parties. Besides these, you should not miss the chance to request to blast your favorite song for everyone in the skating rink to enjoy.
3. Half Price Books
America's largest family-owned bookstore chain is in Garland. Half Price Books has over 120 stores nationwide and is known for its low prices. The bookstore's history began in 1972 when bibliophiles Ken Gjemre and Pat Anderson opened a used bookshop in Texas. Currently, it continues to grow more branches across the country.
Located at 3085 N George Bush Fwy, Garland, TX 75040, Half Price Books started with humble beginnings focused on its straightforward philosophy. Aside from books, the store sells new and used collectibles, movies & TV, music, textbooks, games, gifts, and stationery.
Don't miss to check out their NYT Best Sellers, Staff Picks, and Reader Recommend. Starting with these searches will help you narrow down your search in this enormous bookstore. Half Price Books also supports hundreds of worthwhile initiatives and charities, making it a must-see Garland attraction.
4. Hawaiian Falls Garland
Horizon Family Inc., a California-based company, had the Hawaiian Falls Garland groundbreaking in December 2002. In May 2003, the waterpark finally opened its doors to the public and consistently attracted families worldwide. It is passionate about providing a Hawaiian-themed environment with safety, fun, and cleanliness as the top priorities.
Take a fun dip in the perfect summer getaway in Garland, Hawaiian Falls Garland. Amenities to expect in this waterpark are electronic lockers, free inflated tubes, authentic Hawaiian shave ice, and you can bring your snacks. Oahu Bay, Kona Kooler, Waikiki Wipeout & The Flyin' Hawaiian, Hawaiian Halfpipe, Honolulu Bay, and Pineapple Express are some of the attractions you can try in this waterpark.
Don't forget to try their Pineapple Express for those who love to race. This attraction is a four-lane head-first competitive racing water slide. After an exhausting, fun day out in the sun, indulge in their free authentic Hawaiian shave ice as you cool down.
5. Urban Air Trampoline Park
Urban Air Trampoline Park is an indoor trampoline park located in Lavon Drive, Garland. It is the top destination for indoor family fun that features activities perfect for all ages. Their 35,000 square feet Garland branch grand opening happened in May 2016.
Award-winning indoor entertainment facility, Urban Air, has welcomed tourists and locals alike to their Garland facility for the past few years since its opening. Attractions include Battle Beam, Dodgeball, DropZone, Runway (Tumble Track), Slam Dunk Zone, The APEX Trampolines, Tubes Playground, and Warrior Course.
Whether you're practicing or honing your spins, flips, or other acrobatics, Urban Air Trampoline Park presents DropZone. Since they prioritize safety, rest assured that you will land on a giant, inflated airbag. Give this activity a try and make the most out of it during your visit.
6. Nickelrama Arcade
In November 1996, Nickelrama Arcade started its operations and provided the best quality arcade games. Owned by S-Corporation, a small private company commits to its mission of first-class game selection and continues to serve customers for 25 years and more.
Belt Line Road and Lavon Drive are the two locations of Nickelrama Arcade in Garland. Some of the games on Nickelrama Belt Line are Blox Breaker, Whack & Win, Dirty Driving, Scoobie Doo, Rampage, Tomb Raider, Guitar Hero, etc. Meanwhile, Monster Catcher, Iceball, Jewel Mine, Mario Cart Arcade, Batman Pinball, Pop The Lock, and more games are available at Nickelrama Firewheel on Lavon Drive.
Because both places don't have the same games, you'll feel the need to go to both. Currently, combining both locations' available games, they have over 85 games in total for customers to try. Additionally, please bring your food and drinks and reserve a table.
7. Holford Park
Holford Park is a park with 30 acres of area located three miles south of President George Bush Highway. It is a large community park perfect for travelers and locals regardless of age. The park is part of the 2019 Bond Projects and is full of countless amenities and activities to discover.
Situated at 2420 N Shiloh Rd, Garland, TX 75044, this public green space features the following amenities and recreations: a basketball court, four softball/baseball fields, a football field, picnic areas, two parking grounds, a large playground, a recreation center, a swimming pool, a tennis court, and the Holford Trail.
Holford Park's swimming pool is not one to miss. It is a great outdoor swimming pool if you seek relaxing fun after an exhausting day at the park. If you plan to have your summer vacation in Garland without emptying your pocket, you must opt to swim at Holford Park instead.
8. Obstacle Warriors
Located inside the famous Firewheel Town Center, Obstacle Warriors is on the mall's east side across from Macy's. It is an establishment inspired by NBC's popular tv show, American Ninja Warriors. Opened not long ago in 2018, Obstacle Warriors is the perfect place for kids that wants to challenge themselves on the different obstacle courses.
The obstacle courses are available inside the climate-controlled indoor environment. Before playing on the obstacles, they require guests to use closed-toe athletic shoes. You have the option to select a one-hour admission or two-hour admission. Aside from the obstacle courses, other amenities and activities are Summer Camp, Easter Egg Hunt, Classes, Parties, Parents Night Out, and dodgeball.
For those planning to extend their vacation at Garland, Obstacle Warriors' Summer Camp is excellent leisure to try during summer. The event includes free plays, obstacle courses, games, ninja training, confidence building, etc.
9. Garland Landmark Museum
Since 1974, Garland Landmark Museum, housed inside the city's former 1901 Santa Fe depot. Maintained and owned by the city of Garland, various volunteers and donations keep the museum afloat. You can find the museum at 393 N. Sixth Street, Garland, TX 75040.
Displays in Garland Landmark Museum include old newspapers, local artifacts from early settlers, quilts, clothing, and farm tools. All collections date back from 1850 to the present. It was all possible because of the decades of continuous effort and cooperation from its locals and volunteers.
Unlike other museums, Garland Landmark Museum is not enormous. It won't take a full day to explore all it offers. Be prepared to admire over 170-year-old collections. Furthermore, do not miss trying most of their activities, such as walking tours, field trips, exhibits, and programs.
10. Jumping World
JW Entertainment, the owner of Jumping World, aims to provide safe and exciting activities where adults and minors can be physically active. In addition, they fully commit to creating a healthier community. Jumping World is one of the two most popular indoor trampoline parks in the metropolis aside from Urban Air.
Trampoline lanes, dodgeball, basketball dunk, toddler courts, climbing walls, battle beam, jungle gym, redemption arcade, sky rider, and foam pits are among the activities to explore in Jumping World. They feature a separate court for children ages five to one, a water-walking pool, and an adult-only mechanical bull ride.
Test your balance and agility in Jumping World's Rope Course. The Rope Course consists of different linear paths and levels you can try. Navigating through this activity is not dangerous because of the harness. It is a gravity-defying obstacle that lets you learn more about the ropes simultaneously in an exciting way.
11. Texas Skatium
A third-generation family-owned business, Texas Skatium, began its operations in 1982. Texas Skatium has an area of 3,251 square meters and has been in the skating rink business for more than 30 years. The establishment is known for its cleanliness and well-preserved look.
Grab your roller skates and start grooving to the live music played as you have the most exciting time in your life. Besides skating, Texas Skatium has an indoor snack bar where you can grab a bite of your favorite junk food and soft drink. They sell quality skates and accessories at their Pro Shop. Public, private, and semi-private party packages are also welcome.
When you think you've tried everything in Texas Skatium, they come back with something new to try. Don't miss the chance to have your playlist blast through the site's state-of-the-art sound system. Also, Texas Skatium has inflatables and bounce houses to keep you entertained if you get tired from skating.
Garland is full of exciting and thrilling activities that are perfect for those under 21. Whether indoors or out, the Cowboy Hat Capital of Texas continues to enchant visitors of all ages with its broad range of activities.
Do you see yourself booking that plane ticket to Garland anytime soon? Do you think you'll have a lot of fun traversing the Cowboy Hat Capital of Texas? Comment down your thoughts and discuss why Garland is one of the worth-visiting places in Texas. We are eager to know your answers and impressions of Garland.