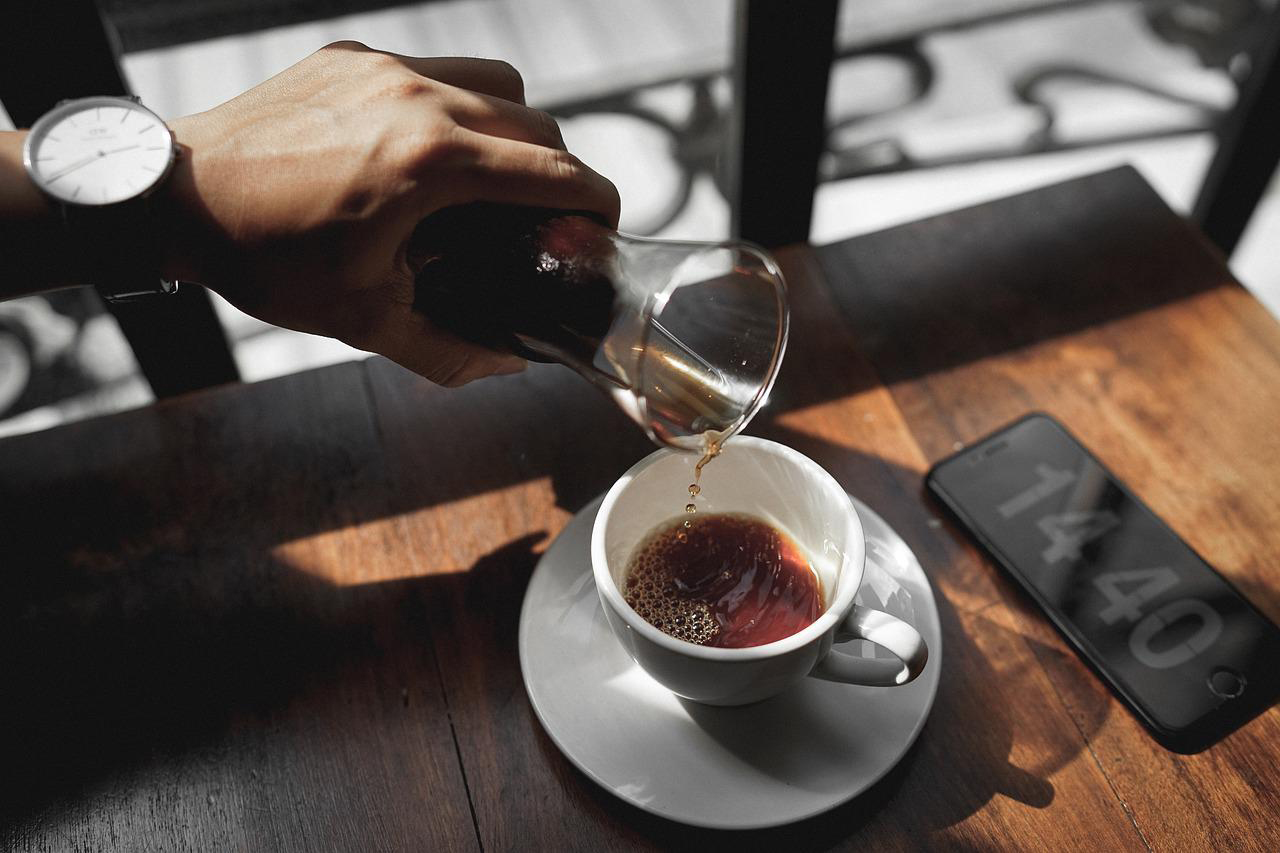 Laredo, Texas, is a Mexican border town full of vibrant history and fascinating cultural heritage sites. It is a cultural melting pot offering you loads of things to explore, from flavorful cuisines to modern-day Laredo city amenities.
As America's largest inland port, Laredo presents a travel-worthy destination. From the cobblestone streets of the Puebla Vieja to gorgeous Lake Casa Blanca State Park, Laredo is hard to miss in South Texas.
Thus, I compiled this list of +12 Things to do in Laredo without a car to show you how amazing this city is:
1. San Agustin de Laredo Historic District
Let's start this list with this historically significant landmark in Laredo, San Agustin de Laredo Historic District. It is the heart of downtown with a fantastic display of Spanish architecture and Mexican influence back in the 19th century. The historic district is also the formal capital of the Republic of the Rio Grande and the Cathedral.
The district is covered with bricks and reflects a solid Mexican and Spanish style of architecture across its structures. The places represent the city's glorious past. As it is culturally and historically relevant in the town of Laredo, it became part of the National Register of Historic Places in 1973.
To maximize your historic district tour, visit the San Agustin Roman Catholic Church as the district's focal point. It exhibits the Gothic Revival architecture through its five-story spired tower overshadowing the San Agustin Plaza. Then, check out some residential structures, such as the Casa Vidaurri and Casa Ortiz.
2. Bolillos Cafe
Texas usually prides itself on its authentic preparation of Mexican cuisine. If there is one restaurant offering exceptional Mexican-inspired dishes, you should try Bolilos in South Texas. Bolillos is an excellent Mexican eatery offering delicious fish tacos, enchiladas, and Mexican hotdogs.
Since its opening in 2009, it has already built a reputation for being one of the top Mexican restaurants in Laredo. It is the best place to enjoy breakfast or lunch with your family or food buddies. You are confident that you can only taste homemade specials because it is a family-owned restaurant.
Check out its list of carefully curated menus, and have the best-tasting Mexican food experience. Start your day with an egg-white omelet and its nopalitos and avocado through the Skinny Nopal Omelet. Or enjoy flavorful tacos such as tocino con huevo or deshebrada.
3. San Bernardo Avenue
Near the historic district is San Bernardo Avenue. It is a 40-block shopping area and has been the original central district of Laredo. The district is a worthy destination, especially if you are looking for Mexican imported goods.
The property has been developed to cater to travel-related businesses to attract many visitors. San Bernardo Avenue is home to several eclectic stores offering a wide selection of Mexican goods. You can spot beautiful dresses, unique trinkets, and even Mexican housewares and pottery.
If you search for an ideal place to buy incredible house displays, do not miss visiting San Bernardo Avenue. A massive selection of potteries and houseware can help in your interior decorating. Check out some food stalls and eateries available in nearby areas, too!
4.Lamar Bruni Vergara Planetarium
Inside the Texas A&M International University Campus, you can explore the Lamar Bruni Vergara Planetarium. The Planetarium employs the most updated technology and excellent facilities to provide visitors with the best experience. It is a perfect venue for learning, watching public shows, attending field trips, and participating in stargazing activities.
The Planetarium was initially opened to the public in 2005 and showcased an impressive 14-new generation digital projectors inside its 40-foot dome building. These digital projectors have eight times the resolution of a 1080i HD TV. As a result, it is 8 to 10 times better than the former projection system.
Visiting the Lamar Bruni Vergara Planetarium means experiencing the top facilities the city of Laredo can offer. Besides its world-class projection system, its sound system is also equally at par. You can enjoy its 5.1 surround sound system while feasting on the beautiful night sky.
5. Fort McIntosh
If you want a glimpse of Laredo's vibrant history, you should visit Fort McIntosh. The fort played a crucial role during the American Civil War and the Mexican-American War. It was a training facility used by the Civil Air Patrol and the Cavalry Brigade.
It became part of the National Register of Historic Places in 1975, emphasizing the Late Victorian Architecture and its military importance in Texas. These structures are still standing today and were renovated and turned into Laredo Community College.
When you enter the gate to Fort McIntosh, you should visit its long-standing structures, such as the post-hospital, chapel, and military barracks. Take time to marvel at the well-preserved Victorian architecture plus the stone and stucco constructions way back 19th century. Visiting here is genuinely a learning experience where you can deeply understand the Mexican-American War in South Texas.
6. Villa Antigua Border Heritage Museum
The Villa Antiqua Border Heritage Museum is a former house of early Laredo merchant families.
The house's architecture was a reflection of the luxurious homes in the San Agustin District back in the 20th century.
It was an Italian-style residence located on the banks of the Rio Grande.
Since it is a famous architectural landmark in the district, the Webb County and its Heritage Foundation acquired it in 2002 to undergo a historic rehabilitation. The museum is now a prominent attraction in the area showing the regional history and culture of a diverse ethnic population.
If you want to widen your knowledge about South Texas, visiting Villa Antigua, Border Heritage Museum should be part of your itinerary. It offers substantial exhibits and educational seminars about the colorful past of South Texas, particularly Laredo. There are also educational seminars being offered.
7. Lolita's Bistro
Laredo is full of great eateries and restaurants that can satisfy every food lover. The Lolita's Bistro is a popular spot for brunch with an incredibly quirky interior. The restaurant is an excellent spot with original wall paintings, vibrant and colorful tables, and a chalkboard near the bar.
It serves a delicious lunch menu and is famous for its chicken, chorizo chilaquiles, and waffles. The menu also includes signature Southwestern dishes such as the sea bass ceviche, chocolate Abuelita cake, and its mouthwatering tostaditas. Fine dine-in is also available in the restaurant.
Experience the warm and inviting atmosphere at Lolita's Bistro when you pass by McPherson Road Street, Laredo, Texas. Check out its food menu made from the freshest and quality ingredients. Have goat cheese jalapeno poppers for starters, and try its beet hummus, a unique entry in their main menu.
8. Mall Del Norte
If there's one thing I genuinely appreciate in Laredo, the city has the largest shopping mall in the state of Texas – Mall Del Norte. The shopping center houses more than 160 stores in its massive location. Famous retail brands like American Eagle, Joe Brand, and Macy's are all found in Mall Del Norte.
Mall Del Norte is a regional shopping mall in Laredo that opened in 1977. Since then, it underwent a series of renovations in 1993 and 2012. These renovations ensure that the facility, technology, and offerings in Mall Del Norte are up to date. The mall added 2007 Cinemark Theater 17 and Circuit City.
For those who want a one-stop shop in Laredo, you can go to Mall Del Norte. The place offers everything you want, from food to rare novelty finds. You can also have some entertainment activities through Cinemark Theater 17.
9. Laredo Birding Festival
One of the best things locals anticipate in Laredo is the Laredo Birding Festival. It is the ultimate avian experience that regularly takes place every year. There are tons of activities such as field trips, movie screenings, workshops, and special seminars.
Laredo Birding Festival came to life to take advantage of the migratory bird season. It has become the favorite annual event of every bird enthusiast in Laredo and other parts of South Texas. During this time, hundreds of species of local and even migratory birds visit the city for safety.
The activity is being organized by the La Posada Hotel each year. You can book a full-day scenic trip where field guides escort you for the entire duration of the festivity. Different birds like Morelet's Seedeater, Gray Hawk, Muscovy Duck, and Red-billed Pigeon can best be spotted during the event.
10. Arena Gun Club
You should check out the Arena Gun Club located at 6501 Arena Blvd STE 106, Laredo, Texas, for an exceptional entertainment venue. The locals dubbed it a shooter's paradise. Here you can experience all gun-related activities, such as learning a safe and comfortable pistol use.
The Arena Gun Club offers courses for beginners to sharpshooters. The instructors are certified safety officers that can help you learn the basic techniques of gun shooting. It is an excellent venue to acquire a new skill or enhance your foundations in gun shooting.
After your sessions at the firing range, visit its on-site firearm retail store. Here you can find all the things to need related to the shooting. It also has an in-house restaurant with a comfortable seating area where you relax and eat.
11. Uni-Trade Stadium
Laredo has a special place for you for every sports enthusiast – Uni-Trade Stadium. It is a baseball stadium established in 2012 to provide a sports venue for soccer leagues, baseball games, and music concerts. The stadium is also home to Laredo Lemurs, a sports team accredited by the American Association.
Aside from the baseball team, Uni-Trade Stadium also caters to the Tecolotes de Los Dos Laredo and Laredo Roses. The former is a bi-national Mexican League of professional baseball, while the former is an American football team.
The Uni-Trade Stadium is a premium sports center with a world-class baseball field playing surface. You will experience some of its outstanding amenities like the centerfield wall, luxury suites, LED video board, picnic, and private party areas. Here you can watch significant sports events in the city since it has a capacity of 16,000 people.
12. Laredo Theater Guild International
Laredo Theater Guild International is another attraction that showcases quality theatrical productions. It has several performance venues, including Texas A&M International and the Laredo College. The theater production typically presents both classical and contemporary dramas that can attract both young and old.
Aside from drama performances, the Laredo Theater Guild International also performs comedies, musicals, Broadway, and single performance shows. The people behind these performances aim to provide the highest caliber and internationally acclaimed exhibitions. In this way, the guild international can significantly grow its productions, audience, and patron communities.
Check out its yearly calendar to know its top performances and invited artists. Watch classical plays like Hamlet by Shakespeare or Mary Poppins. Ensure that you do not miss special arrangements such as the Icons of the Arts Gala or the 'Class on Stage' demonstrating the best of talents and skills among its performers.
Laredo is the ultimate South Texan destination. If you want to experience the best food and learn more about Texas's cultural and historical heritage, Laredo should always be part of your bucket list.
The list I provided here is my top recommendations. It will give you a complete perspective of what Laredo is as a city. However, if you still have something in mind that you want to add, you can comment your thoughts below. I am excited to hear from you!