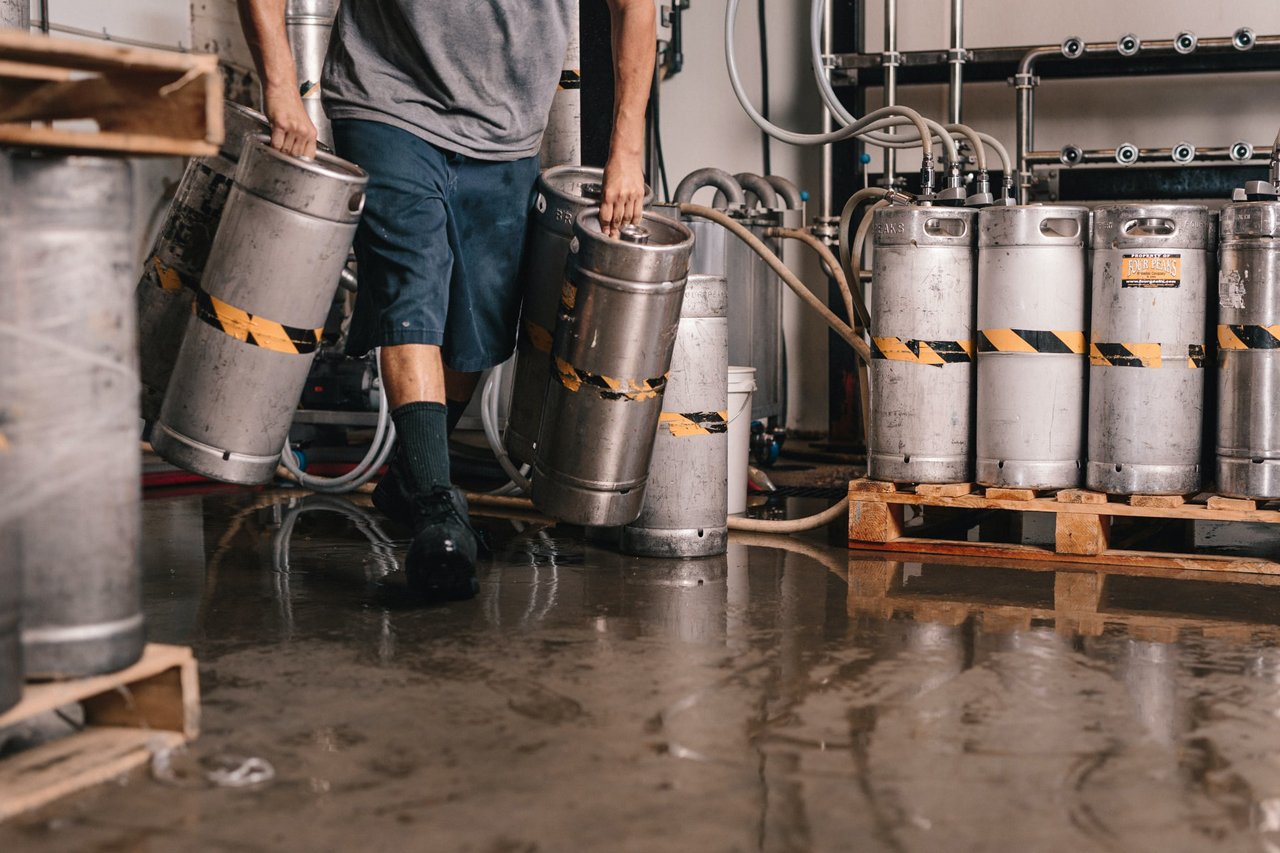 Garland, Texas, is primarily famous for its outstanding quality of living rather than as a travel destination. Thanks to its roster of over 300 manufacturers, it is widely known as a Texan metropolis with the largest manufacturing industry. Nevertheless, Garland's charm does not end there.
In the twentieth century, Garland solidified its rank as a cultural site in Texas. After visiting the metropolis, you can say that it is a culturally diverse city with urban charm combined with Texan charisma and rich heritage. If you plan to tour Garland without a car, nearby public transportation can assist you to your destination.
Some people may have overlooked Garland as a perfect holiday destination a few times. However, you sometimes need to take a few risks to discover what that city entails and what memories it can offer you. What went on on my trip to Garland was terrific, and I am excited to give you a guide on the +12 things to do in Garland without a car.
1. Resistol Hat Plant
Your getaway to Garland won't be complete without a visit or purchasing that authentic cowboy hat. Garland is well-known for being the home of the oldest hat manufacturer in Texas, the Resistol Hat Plant. Located at 601 Marion Dr, Garland, TX 75042, Resistol Hat Plant is known worldwide as the most prominent hat manufacturer.
Since the 1930s, the Resistol Hat Plant has made its way into the hearts of the Texans and soon conquered the world with its best-quality hat products. They offer a guided tour that will introduce you to their process and a visit to the iconic hats they have ever made since they started operating.
Going on a guided tour at the Resistol Hat Plant gave me an insight into what made them very successful in the field. Aside from exploring, I was able to visit their store and pick the cowboy hat that best represents me. It's like a fashion statement and a souvenir, so don't forget to check their hats and purchase some.
2. Rowlett Creek Preserve
Rowlett Creek Preserve is Garland's 97-acre parkland gem full of various outdoor activities to try. It is the perfect place to unwind, exercise, and explore nature and what it offers. You can find Rowlett Creek Preserve at 2525 Castle Dr, Garland, TX 75040.
You can bike, hike, run, or relax here in Rowlett Creek Preserve. With vast land available to people from all walks of life, you will be thrilled to know that Rowlett Creek Preserve has 16.3 miles of paved trail and 2.2 acres of the developed course. Moreover, there are medium-sized pavilions, picnic areas with a grill, and portable restrooms.
I spent a lazy day at Rowlett Creek Preserve after extensive touring around the city during my vacation here. The park boasts a scenic view with large trees providing shade to enjoy a calm moment under the sun. If you love outdoor activities surrounded by nature, this should be on top of your itinerary.
3. Firewheel Town Center
Owned by the Simon Property Group, Firewheel Town Center has become Garland's newest and primary one-stop-shopping destination. Situated at 245 Cedar Sage Dr, Garland, TX 75040, you can arrive at the Firewheel Town Center via car, limousine, bus, or taxi. If you are looking for a popular spot to buy your necessities and wants, this is the place to be.
As Garland's premier outdoor shopping, entertainment, and dining destination, you can find the most popular brands here, including Victoria's Secret, Carter's, American Eagle, etc. Over 110 stores in Firewheel Town Center range from apparel to sporting goods. There are also several restaurants here serving a diverse choice of cuisine.
I had an excellent time traversing the enormous Firewheel Town Center. Don't miss out on their 18-screen AMC/IMAX Theatre for those fans of movies. As for me, I spent my afternoon here and went on to dine at T.G.I. Friday's to order my favorite: FRIDAYS Big Ribs.
4. Lakewood Brewing Company
Located at 2302 Executive Dr, Garland, TX 75041, Lakewood Brewing Company started its journey when its founder, Wims Bens, began his love for craft beer. Even when he was still a student in S.M.U., he looked for a taste of his home country, Belgium, in Texas. Thus, on August 4, 2012, he finally was able to sell their first keg of beer, and the rest is history.
Lakewood Brewing Company offers tours for visitors and locals who want to know the company's history and its brewing process. After such, visitors will proceed to their beer garden with over 4,000 square feet of space that can hold up to 200 guests and offer over 25 beers free for you to taste.
Experiencing this fantastic Lakewood Brewing Company tour made me realize how a vision can turn into a reality. Its beer garden was a concept I've never seen before, and it feels so amazing to be able to taste their beers straight from the tap. I love their Tangerine Queen seasonal beer and am thinking of coming back for more.
5. Elements of Life Sculpture
A public artwork sculpture located in Historic Downtown Garland at the intersection of Main and 5th is the Elements of Life Sculpture made by Ricardo Paniagua. He created one of the city's famous public art and erected it in November 2018. The Dallas-born artist expressed that it is his first-ever monumentally scaled sculptural public artwork commission.
Ricardo Paniagua describes this sculpture as a depiction of enhancing the civic environment by balancing the historic location with solid lines and vibrant colors to revitalize the existing space. The geometrical design leaves locals and tourists alike challenged, compelled, and educated.
When I saw the Elements of Life Sculpture in person left a great impression on me because it stands out from the background with its brightness and boldness. Since this is one of Ricardo Paniagua's first-ever attempts on such a field, don't miss the opportunity to take a picture with this symbolic masterpiece.
6. Surf and Swim
Surf and Swim is a famous family waterpark situated at 440 W. Oates Road, Garland, TX 75043. Created by Garland Parks & Recreation department, Surf and Swim is a go-to destination to beat the unforgiving Texan heat the Garland way. You should put it on your list if you want to plunge into a cold ocean-like pool.
Swimming and having fun at Surf and Swim makes you feel calmer and relaxed despite the sweltering heat of Texas. Its large wave pool is its main attraction and lets you enjoy a beach-like wave like no other. Those six years old and below can swim at Walley's Cove Splashground.
Besides swimming, Surf and Swim also have a cafe, locker rentals, and a retail shop. After having fun with the waves, it was great to hang out and spend my afternoon at their Chill and Grill Cafe. You can order different food available on the menu like fries, burgers, nachos, hotdogs, etc.
7. Flying Saucer The Lake
This infamous unique-themed restaurant called Flying Saucer The Lake is another place not to miss during a getaway in Garland. Located precisely at 4821 Bass Pro Dr. Garland, TX 75043, near Lake Hubbard and Bass Pro Shops, you won't need to travel far for a delectable meal. The restaurant is known for its U.F.O. theme, with 12 branches spread across America.
It offers one of the best patios in Garland. Dining in the Flying Saucer The Lake gives you cocktails, craft beer, and food on the shore experience since it is pretty near Lake Hubbard. They also provide more than 200 diverse selections of beers and have a U.F.O Club where they help customers learn more about beers.
After shopping at Bass Pro Shops, I went straight to this restaurant to delight myself with its roster of dishes and beers. I love their Big Soft Pretzels and pizzas. If you want a serene view of the lake while you eat or drink, Flying Saucer The Lake is the perfect place.
8. Downtown Garland
The city's downtown area is the most accessible place for people without a car. Lucky enough, Garland has its own "Downtown Garland," also known as "Historic Downtown Garland," that tourists and locals alike can explore. The area was also given recognition as a National Register of Historic Places in 2017.
Aside from its rich history dating back to 1886, Downtown Garland has transformed into a commercial district where locals and tourists flock to have a great time, may it be day or night. You can find various retail stores, eateries, theatres, and other things that will pique your interest.
During my tour of Downtown Garland, there is construction happening in its soon to be redeveloped downtown square. Downtown Garland is the ideal place to try the city's nightlife scene. I had an excellent time sipping coffee at Rosalind Coffee and watching a play at the Plaza Theatre.
9. Bass Pro Shops
Bass Pro Shops, situated at 5001 Bass Pro Drive, Garland, started with a humble beginning. Founder Johnny Moris, also widely known as "the Walt Disney of the Outdoors," founded Bass Pro Shops on an 8 square feet space in 1972. His interest in the outdoors and the emerging sport of bass fishing led him to create Bass Pro Shops.
It is a go-to retail shop for outdoor gear for fishing, boating, shooting, camping, hunting, and boating. Currently, Bass Pro Shops has an area of 120,000 square feet which means there are many options for customers. It is the best store to purchase all your outdoor gear needs.
Besides selling outdoor equipment, Bass Pro Shops has an arcade shooting range, a 13,000-gallon saltwater aquarium, and boat docks. I highly suggest this shop to those who love to go hunting, fishing, and other outdoor activities because of the diverse options Bass Pro Shops has.
10. Firewheel Golf Park
Located at 600 W Campbell Rd, Garland, TX 75044, Firewheel Golf Park is a famous attraction in the city. It has become America's third-biggest golf park and Texas's most prominent golf courses complex.
Old Course, Bridge Course, and Lakes Course are the three golf courses featured in Firewheel Golf Park. However, they are all ranked based on difficulty. The Old Course is the easiest, while the Lakes Course is the most challenging. Bridge Course is for you if you want to have a little challenge and mid-range ease.
Firewheel Golf Park is one of the scenic places in Garland that I have visited. If you're looking for a challenge, I suggest trying the Lakes Course. Of the three courses, I can say that the Lakes Course, if not the most challenging, has the most beautiful scenery compared to the other two.
11. Ferah Tex-Med Kitchen
An award-winning restaurant, Ferah Tex-Med Kitchen, should be included in your Garland getaway itinerary. Ferah Tex-Med Kitchen is the owners' Chef Burak and Stephanie Ozcan's life-long dream with over 17 years of experience in gourmet kitchens globally. You can find Ferah Tex-Med Kitchen at 690 Beebalm Lane, Garland, TX 75040.
Ferah Tex-Med Kitchen received two awards at the start of the year: OpenTable Diners' Choice 2022 and WeddingWire Couples' Choice Awards 2022. The restaurant aims to provide a space where customers can celebrate every special moment in their lives, whether big or small.
With its high-quality and locally sourced fresh ingredients, all of the dishes at Ferah Tex-Med Kitchen are genuinely delectable. Their Fried Goat Cheese, Crab Cake Sliders, and Gyro Taco are my favorite. Thus, Ferah Tex-Med Kitchen is a must-visit restaurant.
12. Karin Wiseman Collection
Karin Wiseman Collection is a unique vintage boutique located at 510 Main Street, Garland, TX 75040. For Karin Wiseman, the founder, what started as a hobby for jewelry making over 15 years ago turned into a successful business called Karin Wiseman Collection.
The 1,200 square feet boho or unique global style boutique welcomes customers with a pleasant smell, big smiles, a visually appealing interior, and soothing music. The jewelry pieces here are mostly handmade by the owner and are available for sale. Besides selling, they also have an Art Lounge and Jewelry Studio.
There are a lot of beautiful pieces on sale at Karin Wiseman Collection, in which I ended up purchasing vintage barware and one piece of jewelry. If you have the time, don't forget to attend art classes in the Art Lounge to have a chance to be taught by Karin Wiseman.
Garland may seem like a straightforward city that isn't tourist-friendly. However, if you try to know more about the city, there are a lot of newfound places to discover and existing exciting things to try and explore even without the need for a car.
You finally arrived at the end of this article. If you have any reviews about Garland or more sites to suggest, please don't hesitate to drop a comment below and engage in conversations.