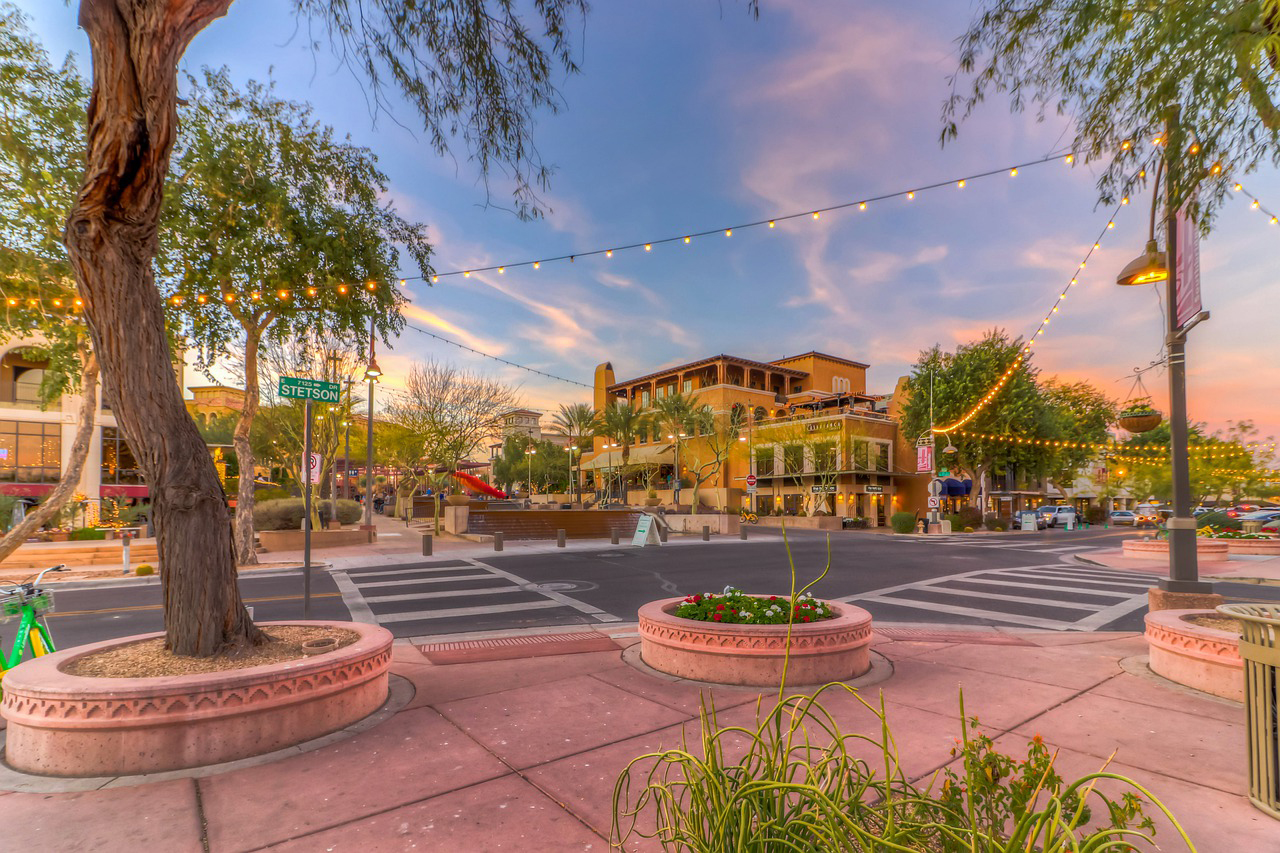 Scottsdale is a city in the Arizona desert located east of Phoenix's state capital. People often think the town is wealthy because it has many high-end resorts and golf courses.
This place has much more to offer other than resorts and golf courses. Scottsdale has everything you need for a fantastic trip, even if you are a first-timer here.
The good thing is that you don't have to spend the whole day driving to appreciate its sights. It is easily accessible and loaded with parks, museums, centers, restaurants, malls, art galleries, and activities of the highest caliber.
Here are the places you can visit without a car in Scottsdale.
1. Southwest Wildlife Conservation Center
The Southwest Wildlife Conservation Center is committed to wildlife rehabilitation and rescue, providing a haven for wounded or orphaned animals before reintroducing them to the wild if feasible.
One of its many other objectives is to teach tourists about animals, nature, their value, and the best methods humans can assist them.
It's a fantastic venue to bring any out-of-town or local relatives or friends. You'll discover fascinating information about each species, such as black bears, mountain lions, bobcats, coyotes, foxes, deer, javelinas, owls, tortoises, wolves, and more!
There is also a rescue, rehabilitation, and release facility for wild creatures that have lost their habitats or been discovered wounded or abandoned, offering a secure haven to recuperate and flourish.
They will be relocating to a more extensive site not far from where they are now soon.
We highly recommend this experience to everyone and believe it is a must-see!
2. CrackerJax Family Fun and Sports Park
The CrackerJax Family Fun and Sports Park is a fantastic way to spend your time in Arizona if you're searching for something to do even without a car! You can access it through public transportation and a bit of walking.
It's not as big as a typical amusement park and lacks the terrifying mechanical carnival rides and heart-pounding roller coasters.
Instead, it concentrates on outdoor recreational activities.
The Go-Karts, Bungy Dome, batting cages, and mini-golf courses are fun for adults and teenagers.
On the Go-Karts, a smaller circuit called the Jax Trax for kids is simpler to traverse, level, and safer.
We played laser tag and mini-golf. I'm still buzzing from that experience since it was so awesome. What a thrill it was to play indoor laser tag in a vast facility with techno music playing throughout.
I'm sure I'll be returning soon for more fun!
3. Scottsdale Historical Museum
The Scottsdale Historical Museum is a small, free museum in the middle of Old Town Scottsdale. The structure has a fascinating history, serving as the town's initial schoolhouse, Scottsdale's City Hall, Justice Court, Public Library, and many more transformations.
The structure is modest yet jam-packed with antique relics, posters, and historical objects. Depending on how well you read the placards, you can view the whole thing in 10-20 minutes. The docents that worked there were exceptionally courteous, knowledgable, and eager to answer any questions you may have.
A modest gift shop with children's books, historical literature, and other touristic items is also available. In addition, if you bring your youngster in, they will be able to ring the antique school bell!
The Arbuckles coffee products were the most amusing to me. Take a peek at the photos to see what's on exhibit! There's a lot more to see in person, of course!
The Scottsdale Historical Museum is an excellent stop on a walking tour of Old Town!
4. McDowell Sonoran Preserve
The McDowell Sonoran Preserve is another destination you can reach, even without a car.
Over 30,500 acres of the desert make up the preserve with more than 200 miles of designated hiking trails. These trails are well-kept and marked with a map and markers. You can bike, hike, or ride a horse on these trails.
The trails range from being as easy as a stroll to exceedingly tricky. It is extremely rocky, so watch where you step. You can choose a path based on the amount of time you have, as the duration of each trail is distinct.
In the McDowell Mountains, there are numerous trails for all skill levels. You can hike a few miles or go on a full-day excursion.
The majority of McDowell Mountains trails are well-kept and clean. People and dogs are always on the more popular ones, like The Gateway Loop.
If you choose to hike some of the less popular trails in the McDowells, you will find beautiful scenery, wildlife, and a great local destination for clearing your mind and walking away from your worries.
The area is also famous among birdwatchers, home to more than 100 species.
There are numerous trailheads, and I encourage you to find your favorite trail!
5. Desert Splash Adventures
Desert Splash Adventures is an adrenaline-pumping attraction that provides a unique perspective of Scottsdale and other regions of Arizona — from the air! You can get here even if you don't have a vehicle; all you have to do is use public transit.
The company offers breathtaking views and beautiful flights over Roosevelt Lake, Lake Powell, and the Sonoran Desert.
Desert Splash Adventures, operated by Island Air Express, employs skilled bush pilots who fly Cessna Caravan Amphibious Seaplanes with luxury for discriminating and interested passengers.
While you wait for your trip, you'll be able to rest in an opulent lounge before taking a tour of the skies.
As a magnificent finale to our adventure, I adore it when the aircraft lands on the water!
Other experiences available at Desert Splash Adventures include private island gourmet lunches, canyoneering via Sonoran rock formations, and more.
It is one of the must-see sites in Scottsdale! Try it!
6. Arizona Cowboy College
The Arizona Cowboy College offers various activities to teach you how to be a genuine Scottsdale cowboy.
The Cowboy College opened its doors in 1969, and its senior teacher, Rocco Wachman, was a Country Music Television's Original Cowboy Series member.
So, what does Arizona Cowboy College have to offer?
You can learn how to ride horses, carry cattle, utilize a rope in the trendiest ways, and ranching practices from actual ranch cowboys.
The horses were relatively calm and easy to manage since many riders were novices.
It's among the city's numerous family-friendly attractions, offering programs for all ages and a summer camp for youngsters.
Early March IS the ideal time for a trail ride.
Instructors are very patient and ensure that you have a great time! It was a fantastic adventure with an excellent trail guide!
Arizona cowboy college is something I would strongly endorse. It's also a fantastic spot for bringing out-of-town guests.
7. Scottsdale's ArtWalk
Throughout my stay in this city, Scottsdale ArtWalk has provided me with the perfect opportunity to explore the downtown area and various art galleries.
Scottsdale's ArtWalk is a tradition that dates back more than three decades. On certain evenings, galleries open their doors to the public and exhibit the works of some of the most extraordinary artists in the Southwest.
The area features entertaining street art, antique, and collectibles stores. You can see unique exhibits with artists' receptions and demonstrations at leisure by tourists. Also, there is an occasional provision of wine and sweet treats.
You can hear music and find new art installations while strolling the streets.
If you like art, artists, western and Native American things, locally-owned small shops, fantastic restaurants, exploring the town on foot, people-watching, and wine, visit this place!
What is the best aspect of this event? Well, it's free of charge!
8. Old Town Farmers Market
The Old Town Farmers Market is another way to see the city's beauty.
This market features local growers and vendors selling organic vegetables and fruits, flowers, herbs, and handcrafted goods such as pastries, jams, and bread.
Also, there are live entertainment, cooking demonstrations, and numerous displays highlighting community resources.
Come here if you wish to sample some delectable food. There are few non-food tables, but the produce section is quite spacious!
What is better?
Admission is free, and well-behaved pets are welcome. During my visit, I observed a wide variety of dogs and could pet many of them. All of them are adorable!
9. Gateway Trail
The best way to enjoy the city without a car is through its natural beauty, and one of these naturally stunning is the Gateway Trails.
Within the McDowell Sonoran Preserve is the trailhead for the Gateway Trail. The trailhead has a shady facility with clean restrooms and a park ranger available to provide direction. There are paper maps available if required.
Occasionally, the initial portion of the loop can become congested. However, once you get going, foot traffic becomes more orderly.
In addition to cacti, numerous beautiful wildflowers and desert creatures are along the path. A small, flat nature trail with interactive exhibits is also available for visitors of all ages.
This trail offers various options, which is one of my favorite features. You can shorten or lengthen the day by connecting to one of the several paths that branch off it.
The Gateway Loop is a moderately strenuous 4-mile loop. The path may be rocky, so make sure to wear sturdy shoes. The most important consideration is to bring ample water (especially during the summers).
Gateway Trail is suitable for both dogs and bicycles. Electric bikes are prohibited, and dogs must be on a leash.
10. Scottsdale Museum of Contemporary Art
An avid museum fan like me should not miss this site. The Scottsdale Museum of Contemporary Art is the only museum in Arizona dedicated to contemporary art, architecture, and design.
Designed by award-winning architect Will Bruder, SMoCA's minimalist building (an ingenious renovation of a former movie theater) features five galleries displaying rotating exhibitions and the museum's growing permanent collection.
SMoCA also features an outdoor sculpture garden containing Knight Rise by James Turrell, one of the renowned artist's few public skyspaces, and Scrim Wall by James Carpenter Design Associates, a monumental prismatic glass curtain.
The museum offers numerous adult and family educational programs and special events, including lectures, docent-led tours, workshops, and classes.
Inside, there are several revolving exhibitions, which feature multidisciplinary pieces. I appreciated that many of the works were by local artists and were completed within the last year, two, or three years.
11. Scottsdale Civic Center Mall
The Scottsdale Civic Center Mall downtown is a terrific way to spend some time in Arizona during the weekend.
You can find beautiful rose gardens in an open-air setting surrounded by lush foliage, bodies of water dotted with ducks, and countless spots to sit and relax during the day on the Civic Center Mall.
The LOVE sculpture, created by the late Robert Indiana, is one of the fascinating features of this Arizona mall.
Other types of public art are on show for your viewing pleasure if you want.
Remember to keep an eye out for the theater near the mall, which offers occasional concerts!
It was a beautiful spot to unwind, read a book, picture the flowers, scenery, and environs, or go on a selfie adventure.
What a fantastic depiction of Scottsdale; sophisticated, well-kept, and breathtakingly lovely!
12. Scottsdale Center for the Performing Arts
This complex annually hosts more than 1,000 indoor and outdoor concerts, festivals, and educational activities. Its educational and outreach initiatives annually engage more than 20,000 adults and children.
Perhaps this is why the Scottsdale Center for the Performing Arts is best regarded as one of the performing arts venues in the western United States. An attractive gift store sells strange products on-site, many restaurants provide al fresco eating and the city's contemporary art museum.
I watched the You're a Good Man Charlie Brown performance, which was great! It was exciting performances, outstanding singing, and adorable costumes. I like Sara Matin's portrayal of Snoopy.
Overall, a trip here would give everyone an enjoyable experience.
Not all of Scottsdale, Arizona, is accessible only to the wealthy. Although Scottsdale has a reputation for being a playground for the rich and famous, it is surprising that you can plan entire itineraries, even without a car.
Its abundance of tourist attractions suggests that it has much more to offer. Whether you're interested in history, vehicles, nature, animals, or good old-fashioned adventure, you'll find something to your liking in this city.