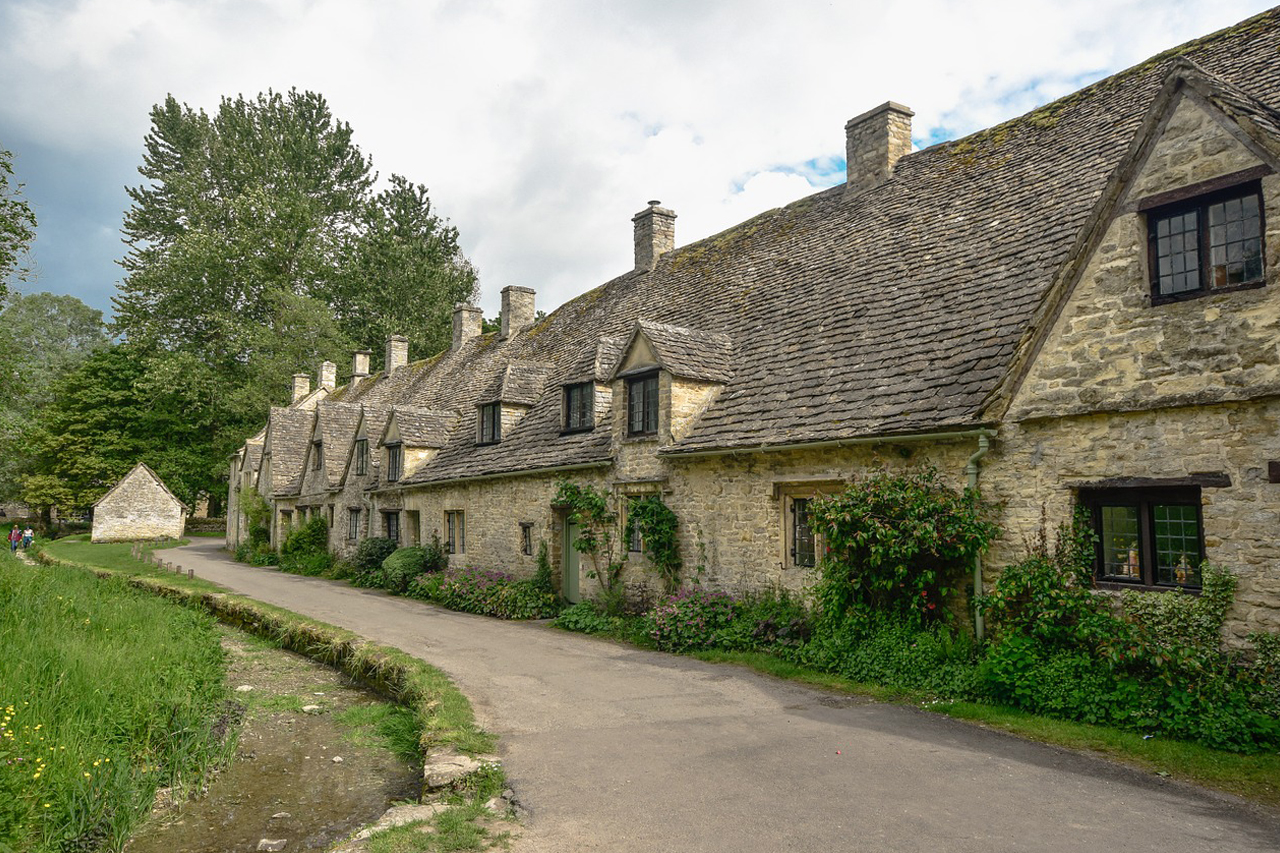 Arlington, Virginia, located just over the Potomac River from Washington, D.C., is a patriotic destination rich with history, culture, and outdoor activities. It is an ideal city to explore the surrounding historical attractions, with easy access to the whole area by the efficient metro.
This city is a walkable place with picturesque neighborhoods, magnificent parks, excellent museums, enjoyable tours, entertaining facilities, and historical landmarks.
Having fun does not need a car in Arlington. Numerous public transportation alternatives for local attractions are available in the city. Here are the places to visit in Arlington that don't require a private vehicle.
1. Bluemont Park
Local families and runners use Bluemont Park. A 4-mile stream runs through the park, surrounded by gorgeous jogging trails, a covered playground, basketball courts, and picnic spaces.
This park is fantastic! Everyone will find something to see and do here.
I spent most of my time near the babbling stream, where I caught up on some reading, pondered, and just listened to the water. I'm shocked I didn't arrive earlier. A bus stop is located just in front of the Carlin Springs entrance.
There are some lovely pink trees at the Manchester entrance if you visit in the spring.
You can go running, hiking, biking, play Frisbee golf, basketball, volleyball, or soccer; enjoy a picnic at one of the several grill stations and covered pavilions; or go running, hiking, or hiking biking.
Although some were beginning to fade, the minor signs placed along the paths provide information about local sites and animals. I discovered that turkeys and groundhogs (woodchucks) are endemic to the area, that parts of the park were formerly dairy farms, that another section of the park was originally a traveler's lodge, and that railroad tracks once ran through the area.
I just stayed for 2 hours, but I felt completely rejuvenated. I want to return to this gorgeous park regularly!
2. DEA Museum
At the DEA Museum, group and walking tours explore the impacts and lifecycles of illicit narcotics and the history of the Drug Enforcement Administration.
Upon arriving, a kind lady welcomed and provided me with information, asked me to look around, and encouraged me to approach her if I needed any help. It is an excellent small museum; I spent about 45 minutes inside, but I didn't read everything, so you may want to stay longer.
Some of the exhibits include pull-out drawers, so if you spot a drawer pull, pull it out for exciting information!
Check out two of El Chapo's gold-plated firearms in the exhibit case to see how the drug lords live.
The modest museum was awe-inspiring. They will provide you with so much information regarding the history of drugs in the United States. I was unaware that opium dens were such a significant issue in the early days. I've always believed drugs to be a reasonably new development from the 1970s.
I certainly learned a great deal over my brief visit!
3. Arlington Cinema & Drafthouse
The Arlington Cinema & Drafthouse is a cinema and club where customers can watch movies and stand-up comedy from their tables. The theater serves bar food and beverages, including wine and spirits.
I have attended this place twice. It has contests, audience engagement, an infinite supply of cereal, and beverages with an event theme.
I began with The Matrix, which was lovely yet enjoyable. The next item was a coca puff, which was tasty.
The several cartoons are entertaining. Some I recall watching, while others I have outgrown. It is all positive.
I wish the Drafthouse had more movies since I adore it. It is a location I will revisit.
Also, I like the atmosphere of this establishment. It is cozy, and the servers are kind and helpful. The margaritas are superb, and never miss the comedy! They had the audience laughing throughout the evening.
Thank you, Arlington Drafthouse, for providing us laughs!
4. Custis Trail
Custis Trail is not the trail for you if you want to stroll, bike, or run on a level surface. The hike has a lot of undulating hills. Thus, there are a lot of big dips and severe inclines.
If you're preparing for a race, hill exercises can help you increase your endurance. In the Arlington region, many running organizations utilize this trail for training. It's well-paved, debris-free, and packed with runners.
It also runs parallel to Highway 66 and links to the W&OD trail, which heads west. Once you cross Key Bridge, you can join the C&O Towpath continuing east or join the Mt. Vernon Trail at the foot of the trail at Rosslyn.
You'll sometimes see bunnies, and I've even seen a fox. It is one of my favorite walking or running tracks in Arlington, VA.
5. The Pentagon
After many years, I finally toured The Pentagon.
It was an enjoyable and courteous tour that provided a detailed history of this 5 million square foot, a 7-story office complex with five above-ground floors and two underground levels.
The Pentagon's construction began on September 11, 1941, and was completed within a year and a half. Due to the steel scarcity, more than 15,000 laborers worked around the clock to erect this structure during World War II while using as little steel as feasible.
The facility has a maximum capacity of 40,000 people, although only 23,000 to 25,000 people utilize the area daily. At the time of the construction, it had almost 300 restrooms and two dining rooms serving the same function.
Request a visit to the Pentagon website. The excursion is quite simple to book and comes highly recommended. It does not need you to go via your representative or senator when viewing the White House or Capitol. Be sure to grant yourself around two weeks to prepare for the trip.
6. Crystal City Water Park
I mistook Crystal City Water Park for a natural water park with slides, a lazy river, and more when I first arrived here. Nonetheless, the large fountain in the spring and summer is a lovely place to rest.
There are several chairs and tables, or you can rest by the fountain and soak your feet. They also feature a food counter for a drink or a snack.
The tall, curved brown waterfall walls are the first thing you notice. I can even spend all day simply looking at the water's patterns. It's an artificial Niagara Falls with plenty of chairs to enjoy the tranquility.
It's not a vast park, and even ascending beyond the waterfalls doesn't provide you a perspective of the city, but it was a nice respite from the metropolis.
I saw individuals reading books or catching up on conversations inside the modest snack shop. Unsurprisingly, the waterfall walls attract photographers.
On certain Fridays, the park has a casual wine event.
Also, this modest park is near the Crystal City Shops (and its metro) and the Mt. Vernon Trail. So, don't miss those too.
7. Netherlands Carillon
The Netherlands Carillon was handed to America to thank for its post-war assistance. It represents Dutch-American friendship.
The tower is 127 feet high, 25 feet deep, and 36 feet wide. It has about 53 bells, and while functioning, the carillon plays the Westminster Quarters.
When I went there, the monument sat on a large field with many people enjoying the good weather. People were snapping photographs with the grounds' large gorgeous patch of red tulips. It is near the Marine Corps Memorial and is serene and pleasant.
Netherlands Carillon is a lovely area to rest and unwind. So, don't forget to include it on your car-free trip.
8. U.S. Marine Corps War Memorial
This monument is beautiful, and it is an appropriate homage to the United States Marine Corps (USWC). The U.S. Marine Corps War Memorial, on Arlington Ridge, is also called the Iwo Jima Memorial because it looks like the famous photo of the second flag-raising on the island of Iwo Jima during World War II.
The monument honors "all Marine who died in all conflicts and their compatriots from other services who died fighting with them." President Eisenhower dedicated the memorial to the 179th anniversary of the USMC.
The monument will attract your attention as it has a grassy space where you can rest on a blanket. Also, it has audio image displays that portray the tale of the Marines.
I highly urge you to include this excursion in your sightseeing itinerary. It is conveniently located near Arlington National Cemetery and is worth visiting.
Every Marine should consider a trip to this monument. It's fantastic!
9. Village at Shirlington
The Village at Shirlington is my favorite part of Arlington. There are no big box shops, and it has a little bit of everything. The weather was great when I visited, which further added to the enjoyment of my visit to Shirlington.
I got the chance to wander about the area and was generally impressed. Several restaurants with outside seating and the large crowds created a lively atmosphere. There are other bakeries and pastry shops and a movie theater.
I visited the Carlyle for a breakfast sandwich, then walked off some calories, perused some shops, went to the library, had some coffee, saw a movie, and then went grocery shopping. Everything is within a half-mile radius.
It's also a fantastic place to check out strollers. Baby strollers, to be precise. Stop by the Village at Shirlington to see what all new mothers and moms-on-maternity leave are pushing these days if you're pregnant or if it's time to replace your existing stroller. It's like a fashion display from a "reality program."
10. Gravelly Point
Consider Gravelly Point if you're searching for a fun weekend excursion with friends, family, or your dog. There is a vast outdoor space with various walking, riding, and jogging routes near the DCA airport. There are lots of grass and trees excellent for a picnic while watching aircraft soar over your head.
At Reagan Washington National Airport, this park provides a unique perspective of jets going off and landing. Planes fly between 100 and 200 feet over your head.
While I was there, there were a few food trucks around, but the lines were incredibly long. The Mount Vernon Trail runs beside the park's perimeter.
Aside from witnessing aircraft land and take off and being next to the Potomac River, which is fantastic, the park is a large empty field!.
11. Long Branch Nature Center
Long Branch Nature Center is an excellent place to foster a love of the great outdoors in your kids. You'll enjoy the paved pathways, little bridges, gurgling streams, and the flora and wildlife in this park. There's also a little outside seating area with wind chimes and wood seats.
The park's main attraction is the pond, home to various fish, frogs, and dragonflies. The fish jumped in the pond and splashed around, which thrilled many kids.
Don't miss the nature center with a few tanks with turtles, fish, and snakes. Also, it has a small play area with various toys and things to explore at the back.
12. Arlington National Cemetery
This historically significant place took much too long for me to notice. The sheer number of white tombs, neatly arranged over hills and the lush Virginia countryside, was shocking.
The entrance to the Arlington National Cemetery was fast. You are free to wander about after you have entered.
As soon as you arrive, you'll find a sign directing you to the women's section, which honors women who have served. You'll reach the cemetery's general area if you keep walking, climbing up a hill. As passersby gaze about, the site is walkable, with concrete walkways.
The perpetual light glowing at President John F. Kennedy's Tomb was one of the sights I observed. I also went to the Tomb of the Unknown Soldier, a lovely memorial devoted to slain U.S. military personnel whose bodies have yet to be recognized.
You get a stunning perspective of Washington D.C. as you approach the Tomb, which sits on a hill, particularly in the winter when the trees are barren.
The Tomb of the Unknown Soldier's military guard is rotated every hour. Soldiers from "The Old Guard" keep vigil over the Tomb 24 hours a day. You can see the event develop if you arrive at the hour mark; it lasts around 15-20 minutes and attracts a crowd throughout the day.
I hope this list motivates you to visit these sites car-free in Arlington. Comment below if there are any sites in Arlington you're excited to see.