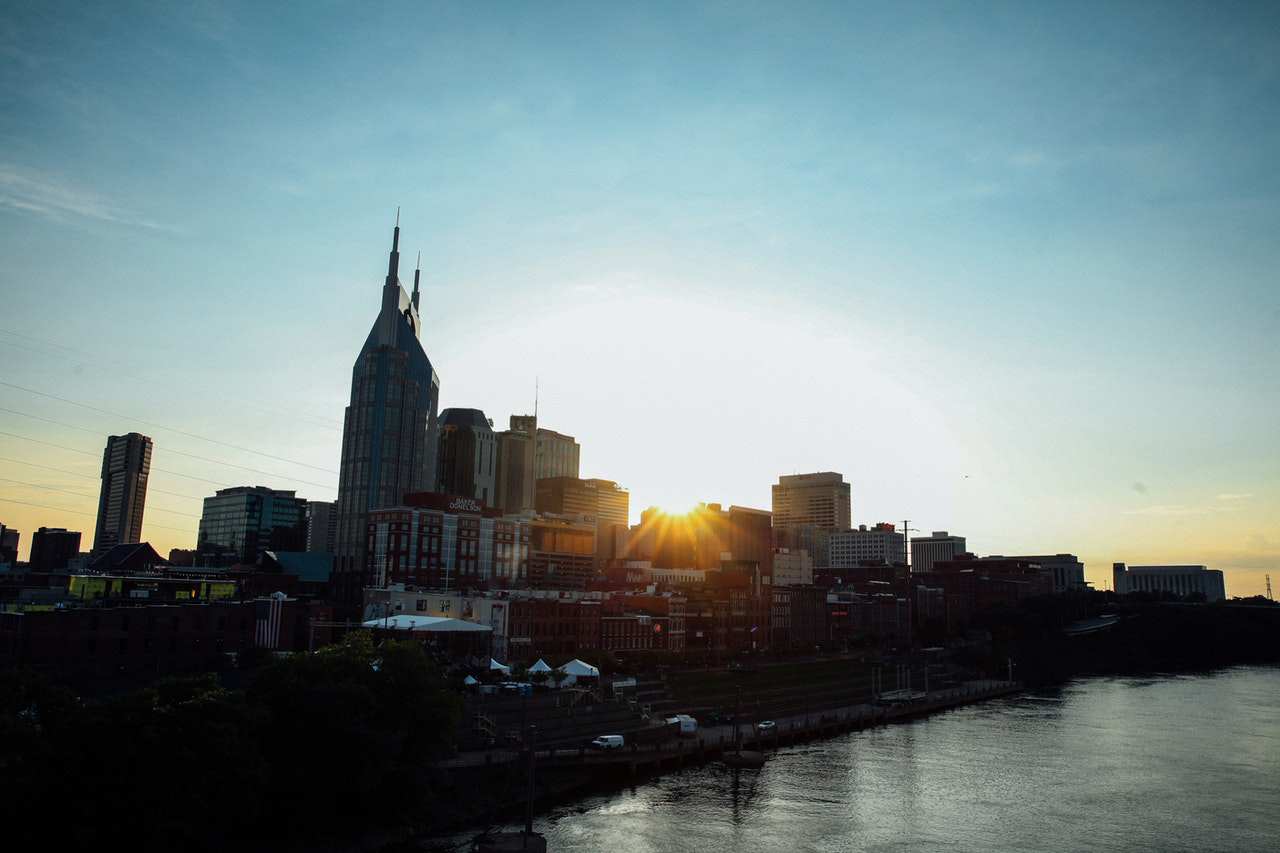 If you ask, "Should I move to Nashville-Davidson?" this article is for you!
It is not surprising that this city is one of the fastest-growing cities in the United States. It is a top-rated destination for folks seeking to relocate to a midsize city with great arts, culture, and delicious cuisine.
The Country Music Hall of Fame and The Grand Ole Opry are well-known music venues in Music City. But there's more to this Tennessee city than meets the eye, and locals love it.
If you're considering a move to Nashville-Davidson, weighing the pros and cons can help you decide. For your convenience, we have compiled a streamlined summary of this city's good and bad sides to help determine whether the place is right for you.
Read the summary below and learn everything you need to know about living in Music City.
Is Nashville-Davidson a Good Place To Live In? – An Incredibly Friendly Small Town
The Good Side
The City Offers Numerous Outdoor Spaces
If you enjoy being outside, you will find the location somewhat picturesque. With nearly 12,000 acres of green space, outdoor enthusiasts can escape the crowds in 108 parks and 19 greenways.
Every day of the week, several walking routes, exercise places, and other outdoor activities are available for you to enjoy.
You can go to the lakes, drive to the Great Smoky Mountains, or ride your bicycle through your favorite park. You can also visit Centennial Park to view an identical copy of the ancient Greek Parthenon.
When you make this place your home, you will discover many possibilities to remain and linger because time seems to flow at a different speed here than elsewhere. You will also keep finding new and fascinating things to do here.
Nashville-Davidson's Music Scene Is Unrivaled
We could not discuss the pros and cons of Nashville-Davidson without including the music scene, as it is not called "The Music City" for nothing.
Some of the best venues in the country are in this city, built on people's love of songwriting and country music. When you live here, you'll love how much music the city has to offer.
Music City offers an abundance of sights and sounds, from the legendary Grand Ole Opry and Ryman Auditorium to more intimate venues such as the Bluebird Cafe and the Back Corner.
There are several notable places where you can see a show, but there are also several cafés, restaurants, and bars with live music.
You can also consider The Bluebird Café, which hosted artists such as Taylor Swift and Garth Brooks before becoming industry icons. There are also other tiny establishments, such as Rudy's Jazz Room, where you can enjoy an intimate atmosphere and vintage beers.
Even if you are not into country music, you can still enjoy bands and recording artists of all genres who visit this city.
The Place Where Coffeehouse Culture Is Thriving
If you enjoy coffee, you will appreciate the abundance of coffee shops in Nashville-Davidson.
Even though Seattle is the top city in the United States for coffee, this city is competitive in this category.
If you like national chains like Starbucks, you can still find them here, but the local coffee shop culture is something you should experience.
With an abundance of locally-owned cafés and coffeehouses, you won't have to look far for a satisfying cup of coffee.
Barista Parlor is among the most popular stores. It collaborates with local bakeries, artists, and producers at its five sites to create a warm, inviting atmosphere.
Other prominent coffee shops include the award-winning Crema, a zero-waste and carbon-neutral, and the live music venue Ugly Mugs.
If you live in this area, you should make it a point to stop by some local coffee shops to get a complete sense of what it's like to live in the city.
It Has Several Professional Sports Teams
For those who are interested in sports, Nashville-Davidson has all the bases covered.
Even though the city is small compared to cities that host numerous professional sports teams, people who live here have access to the NHL and NFL.
Nissan Stadium hosts Tennessee Titans games for NFL fans. The National Hockey League team, the Nashville Predators, also participated in the Stanley Cup Finals in 2017.
And there's the Nashville Soccer Club for Major League Soccer fans. There are also many college sports to watch in Nashville, as there are over seven universities in the area.
Indeed, sports fans have a lot of reasons to get excited about this city.
The Bad Side
It's Sweltering and Humid in the Summertime
Compared to other states like New Jersey, summers in Nashville-Davidson are scorching and humid, causing a great deal of pain for newcomers.
Like many others in the South, this city suffers through the sweltering summer months typical of the region. Some people don't mind; it only lasts about four months.
If your residence, vehicle, and place of employment all have air conditioning, it should not be too difficult to deal with the heat.
Suppose the heat where you currently reside is something that causes you discomfort. In that case, you'd want to consider the possibility of making your home in this city.
The City Is Heavily Packed
Nashville-Davidson has jamming going on besides just music. Before deciding to move here, you should consider the fact that traffic jams are a frequent occurrence.
Since there are limited public transportation choices in the city, most residents drive to work, school, and other destinations.
While traffic will never be as terrible as in Los Angeles or Atlanta, the city is gaining a reputation for time-consuming traffic jams as more people use the roads to navigate the city.
It ranks 23rd among 240 nations with the highest levels of automobile congestion. The average motorist will spend approximately 34 hours delayed in traffic, which is only 30% paid in Los Angeles.
Also, traffic is unlikely to improve as more people migrate to the city.
Living here, you need extra time due to the traffic around the metropolitan area.
Nashville-Davidson's Public Transportation System Is Poor
Due to inadequate public transportation and the expansive nature of the metropolis, car ownership is essential when living in this city.
Nashville-Davidson is rapidly expanding because it offers numerous options that can improve the quality of life for many families. One could argue that the expansion is occurring so quickly that the infrastructure cannot keep up with the required improvements to preserve efficiency.
Although there is a bus system in the city, there is a severe lack of public transit that could affect your lifestyle.
WeGo Public Transit provides the only type of public transit in Nashville, which consists solely of bus lines. It is not entirely dependable and does not reach every part of the large city.
However, there are prospective proposals to construct a light-rail system in Nashville, which can mitigate this disadvantage in the future.
Currently, living here requires enduring all developing pains.
The Place Has Significant Seasonal Allergies
If you suffer from allergies, you should reconsider moving to Nashville-Davidson.
The area enjoys four distinct seasons yearly, with mild winters the cherry on top. Those with seasonal allergies will experience difficulties during the spring and summer if they live here. The town frequently ranks as one of the United States' allergy capitals.
Even if you can remain indoors during the harshest weeks of the year, you will need to stock up on your medications and tissues to survive the season.
Therefore, if you're considering moving here, be sure to take seasonal allergies into account.
What Is the Cost of Living in Nashville-Davidson? – A World-class City With a Cheap Cost
The Good Side
The City Offers a More Affordable Cost of Living
You will find that the cost of living in Nashville-Davidson is comparable to that of most other cities in the Midwest. It is because Nashville-Davidson is not the most significant urban region in the United States.
The cost of living here is 5% below the national average, which is also lower compared to other famous cities of comparable size, such as Denver, Austin, and Portland.
Nashville- Davidson's Taxes Are Low
Nashville's relatively hands-off state and municipal government, with no state income tax and low property tax, contribute to the city's economic growth and several corporate success stories.
The property tax is 25% higher than the state average but almost 20% lower than the national average. When it's time to pay annual property taxes, homeowners pay just 1% of assessed home value.
No income tax in this region is good news for most residents.
In the end, this makes a living in the city an excellent deal for most individuals who depend on jobs and salaries for their primary source of income.
It Provides a Variety of Housing Types at an Affordable Price
Prepare yourself to be spoiled with a wide selection of housing options if you are looking forward to the process of house hunting in this city.
Are you interested in a traditional Victorian cottage or a contemporary minimalist home? There is a highly diverse selection of possibilities available in this city.
With several housing possibilities, the city's housing costs remain affordable. Nashville-Davidson has 7% less expensive housing costs than the national average. Therefore, you will obtain an outstanding return on your investment.
The metropolitan area provides inexpensive housing in numerous desirable districts with a typical rent of $1,200 and a median house sale price of $341,700.
The Bad Side
The City's Costs of Living Are Escalating
Even though housing and basic expenses are now affordable, they are progressively increasing as the city expands and attracts more residents.
Despite the vast growth of residential structures, housing costs in this area are also rising. According to data from 2017, the city has the highest year-over-year increase in the cost of living among all the American cities analyzed.
So if you want to live comfortably in the city, you will need to earn at least $70,000 a year, providing you do not have any debts to pay off.
Why Work in Nashville-Davidson? – A Bustling City With Numerous Employment Options
The Good Side
The City Is Notable for Low Unemployment
Nashville-Davidson is a thriving city with numerous employment options. It is one of the fastest-growing metropolitan areas in the United States, and with an unemployment rate of only 4.5%, locals typically find employment quickly.
There are often more open jobs than people in this city. That's why young professionals have flocked to Nashville to pursue their careers.
Healthcare, technology, the music industry, and tourism are thriving industries.
Vanderbilt University and Medical Center, Saint Thomas Health, Community Health Systems, and Tennessee State University are among Nashville's education and health services employers.
Trade, Transportation, and Utilities, on the other hand, comprise more than 17% of the local economy and include BellSouth, AT&T, Nissan Motor Manufacturing, Ozburn-Hessey Logistics, Star Transportation Inc, and Verizon Wireless.
Therefore, Nashville-Davidson is a perfect option if you are looking for a place that can provide you with a new employment chance.
The City Has a Strong and Growing Economy
This year, Nashville-Davidson surpassed Austin, Texas, and Seattle, Washington, recognized for having the most robust economy of any city in the United States.
With multiple growing industries, the city's long-term outlook is positive. Due to the steady influx of tourists, the tourism and hospitality businesses are thriving, providing another dimension to the economy.
It is why many people are drawn to and moving to this city.
The Bad Side
It Has a Competitive Workforce
Even though there is typically much open employment in Nashville, the city's job market is nonetheless very competitive.
For the past ten years, around 70,000 people have decided to move here, with more than half of those arrivals occurring in the most recent two years.
Many move to this city because they believe there will be more work chances due to its historically low unemployment rate.
If you want to work for a particular organization or get a specific job title, expect competition, just as you would elsewhere.
The City Wage Growth Is Slow
The average salary growth in Nashville-Davidson is only 3% per year.
Despite jobs and prospects for promotion, earning potential will not be as great as in New York, Chicago, and Los Angeles.
This slow growth indicates that you need to consider this if you want to boost your chances of obtaining a promotion with a raise in pay.
These are a few pros and cons of living in Nashville-Davidson, but I hope it gave you a glimpse of what it's like to live here.
This summary is merely a taste of what awaits you. This city and its environment have so much to offer its people.
Drop a comment if you know of additional pros and cons of residing in this city.