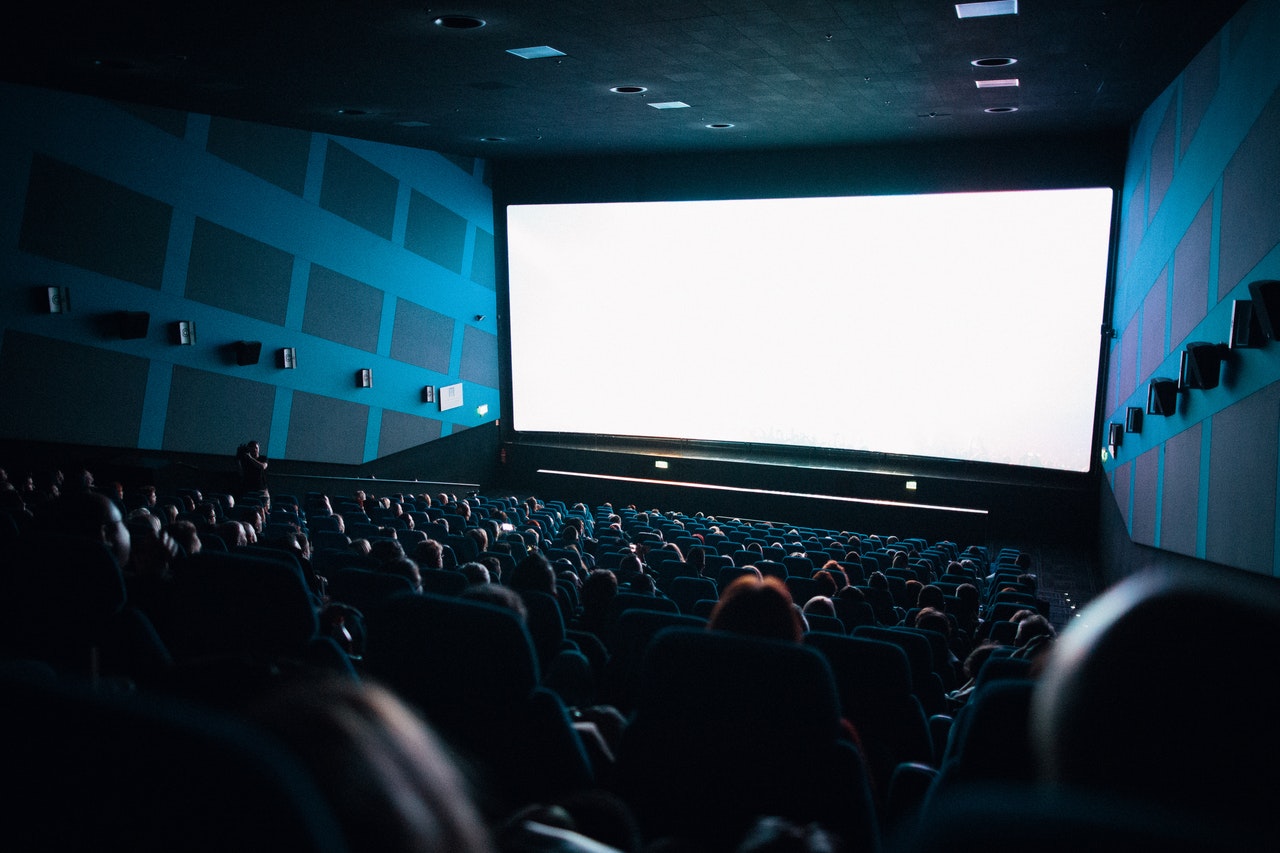 Most of Amsterdam's population speaks a certain level of English. So, when watching a movie in this city, one need not worry about the language. Movies in Amsterdam are sometimes in English with Dutch subtitles. Likewise, movies in the Dutch language will have English subtitles.
The two most popular cinema companies in the country are Pathe and Utopolis.
Most of the time, these two cinema chains operate in different locations. Reservations are actually being made online.
The websites of these two chains are in the local language, Dutch. But this is fairly easy to understand. The interface is something one can navigate easily, even for a non-Dutch speaker.
One of the most practical options is the Pathé Unlimited Card provided by the cinema chain, Pathé.
The card provides holders unlimited access to any cinema in the country as long as the company manages the cinema. Moreover, one needs to only pay a set amount every month for such unlimited access.
As we already know, most of Amsterdam's population speaks the English language. Some may be fluent. Some know basic conversation in English.
The advantage, however, is that movies in Amsterdam are always in English. In addition, these movies have Dutch subtitles to cater to those that are not as fluent in English.
On the other hand, there are also movies in the Dutch language. In such cases, these movies come with English subtitles.
This means that no matter your fluency in English or Dutch, you would still be able to understand the movie.
There are, however, a few exceptions.
Films for children are always in their original language. Whatever language it is in, these films use that language. The subtitles are then in Dutch.
There are also movies dubbed in the Dutch language.
While they show these types of movies in Amsterdam, such are rare. Also, note that when booking a ticket, the details when it comes to language are always indicated. The same is true when it comes to subtitles.
Most of the schedules change on Thursdays.
It is also these days that cinemas publish the movies for the next week.
Aside from the cinema websites, newspapers also provide their readers with regular listings.
Where can I watch movies in Amsterdam in style?
There are a lot of movie theaters in Amsterdam. But if you are into places with ambiance or historical significance, we can name a few more. The EYE Film Institute is one of them. Kriterion and a place aptly called The Movies are a few favorites as well.
Every season brings with it a horde of new films to watch out for.
If you are in Amsterdam and itching to see a movie in style, here are a few recommendations. We got this covered for you.
We have choices from colossal and modern structures. We have a recommendation that involves a cinema in a 100-year old building. There's a lot more to movie houses in Amsterdam.
And it's worth a try when you are in the city.
Here are your options.
The EYE
If you have already been to Amsterdam, you won't ever miss this massive structure in the city's northern parts. But, unfortunately, it appears to be sticking out as if trying to catch each visitor's attention.
This unique building is what they call the EYE Film Museum.
And yes, it may be a museum, but its upper floors bring to the public four modern movie theaters. The bottom of the building houses unique collections. This houses everything important in the movie industry.
There are about three to four exhibitions every year. Most of the time, they organize exhibitions. These are always in honor of cinematographers and important movie personalities.
But yes, the movie theaters in the upper ground show some movies.
The Movies
If your interest piques when watching a movie in a 100-year old building, then you should visit this place.
The cinema opened in the year 2012. Now in its 108th year, it still boasts of the excitement of the movies since its doors opened.
Its interiors are elegant and comfortable. It somehow brings you back to the cinemas of the early 20th century.
Upon entering the building, visitors entrance themselves into foyers in red velvet. Its furnishings are antiques.
The movies it shows, however, mostly lean towards the artistic side. But once in a while, one would be happy to see a blockbuster featured in this theater.
Pathé Tuschinski
Hands down, this is the most beautiful structure in the city.
The architecture alone is artsy in all aspects. From its exterior to the interiors, the structure is, in itself, is a sight to behold. However, we can perhaps say the structure is a different experience. The movie is another.
And speaking of movies, Pathé screens a huge number of movies all year round.
Also, one can easily find Pathé to host international film festivals.
Kriterion
This cinema is student-run.
One easily finds the cinema run by young adults. Because yes, most, if not all of these young adults still go to the University.
Aside from the cinema, the building also played a major role in the city's history.
During World War II, this building became a safe place for the Dutch resistance.
Currently, the cinema shows movies. Besides the cinema, one finds a bar popular with the young adults that flock to the area.
Kriterion is easy to find.
It sits right next to the Social Science faculty of the University of Amsterdam.
And perhaps because of its location as well, it attracts mostly young adults. Most of them are students from the University.
FilmHallen
Fancy watching a movie inside a tram service station?
If you do, then this incredible place might be your best bet.
It provides the public with nine screening rooms. And yes, all of these screening rooms show movies. So there are classic movies as well as mainstream movies.
And if there is one thing more about this place, it is food.
The area houses the largest indoor food market in the city.
Before (or after) the movies, why don't you drop by the food market? Then, you'd never leave this place hungry.
Do they also have open-air cinemas in Amsterdam?
Open-air cinemas are gaining popularity in Amsterdam. There are a lot of events that offer wide-screen films in the open. It can be in streets or squares. Some are in parks and city beaches. It appears that Amsterdam and its people love watching movies alfresco.
Good weather is a great contributor to the experience.
When in Amsterdam, watching a movie in the open provides for a different experience. It can be at the beach, park, or square. As long as it's not drizzling, watching a movie in the open can be a winning moment.
Are you planning on doing this?
Read on.
Food and Drinks
One of the things you should remember is that bringing your food and drinks may be an unpopular choice. But they won't do something about it if you do.
Most of the time, there are stalls in the area that sell food and drinks. If you can, you can get your refreshments from these stalls.
They would be able to pay off the volunteers and cover the costs of these events.
Subs
Most of the time, the films they show are foreign.
But if the movie is in English, there will be subtitles in the Dutch language.
If this is in another language other than English or Dutch, it would be critical to check before going. Because for example, if the movie is in German, the subtitles can be in the Dutch language.
And this should be terrible if you don't speak Dutch. Make sure to check.
Most of the time, the films they show lean towards the artsy ones. If not, they can be documentaries.
The Tuesday Films
Films with a View is an outdoor cinema festival in the city. This takes place during the summer season.
And as we mentioned earlier, these films show every Tuesday. In addition, their social media page shows movies they screen.
The movies start after sunset. You can also rent headphones for a fee. And for you to book a slot, you can reserve a seat.
You can do this online.
World Cinema
These are usually international films with English subtitles.
The festival happens every August in the Rialto and De Balie areas.
Most of the time, they show about six movies or so.
The listings are something they publish online. So you can check that out before going.
Screening starts around 9:30 PM. The festival has food and drinks available for your purchase. And the best thing about this is that the entrance is free.
Biker Outdoor Cinema
Before anything else, check out their social media pages. Or visit their website.
This option is a charming and fun place at FC Hyena. They are mostly regular when showing movies outdoors.
And for days in August, this open-air event gives you a screening of The Wild One. The classic movie, Easy Rider, is also something you can see here. Aside from these, there are also mainstream movies they show.
FC Hyena is a cinema that you will find along the IJ water. This place is a complete package. It has a wine bar. Aside from that, FC Hyena also has a restaurant.
And yes, you can take all that delicious food while you watch a movie.
For the Biker Outdoor Cinema event, there is no entrance fee. The movies start at 10 PM.
The Open-Air Movies at Het Ketelhuis
This is a small movie theater in Westergas.
Het Ketelhuis starts screening at sunset.
They show movies in the open every Friday, as long as the weather permits. But if the weather is uncooperative, expect them to show the movie indoors.
One thing to note is that their films, when foreign, have Dutch subtitles. So, if you don't speak the language, you may want to think about this.
Vondelpark
Another open-air film event in Amsterdam is the Film in the park. This happens at Vondelpark.
Most of the time, this event features Dutch filmmakers. You will get to see a wide array of recent movies. They also screen short films.
Screening starts at 8 PM. You can reserve your seat and a headphone online.
VU on the Roof
Another event worth going to is when Amsterdam University shares its roof. This happens four nights per week.
Aside from the movies, there is food. There are also talks as well as live music. Everything opens at 5:30 PM while movies start screening at 7.
Forest Film Fest
There is a campfire. There are marshmallows. And then, there are movies.
The event happens in an area near Amstelveen and starts screening movies at 10:30 PM. This would be a great time to check out one movie on a Friday and another on a Saturday.
In 2020, the audience was also asked to rate their movies. The ratings were actually based on cinematography, story, and research. Again, the movies were really well-received and had great ratings.
For 2021, the event was supposed to happen in September but was finally postponed to 2022.
The entrance is free.
West Beach
Each year, the festival gets bigger and bigger.
The West Beach Film fest happens near the waters of Sloterplas Lake.
Aside from the movies, there's food and other activities. There are also DJs and a lot more.
They publish their programs online. The entrance fee is free.
One thing to note is they sell food and drinks in the venue. So bringing your own food will raise eyebrows.
Amsterdam Rooftop Cinema
This is an event in Amsterdam that takes place all summer.
They screen movies from one rooftop to another. From hotels and other buildings, organizers show all types of films.
One time, they showed Amélie. On another night, they showed The Sixth Sense.
Other times, they show cartoons and other movies as well.
Certainly, this is one of those you should not miss.