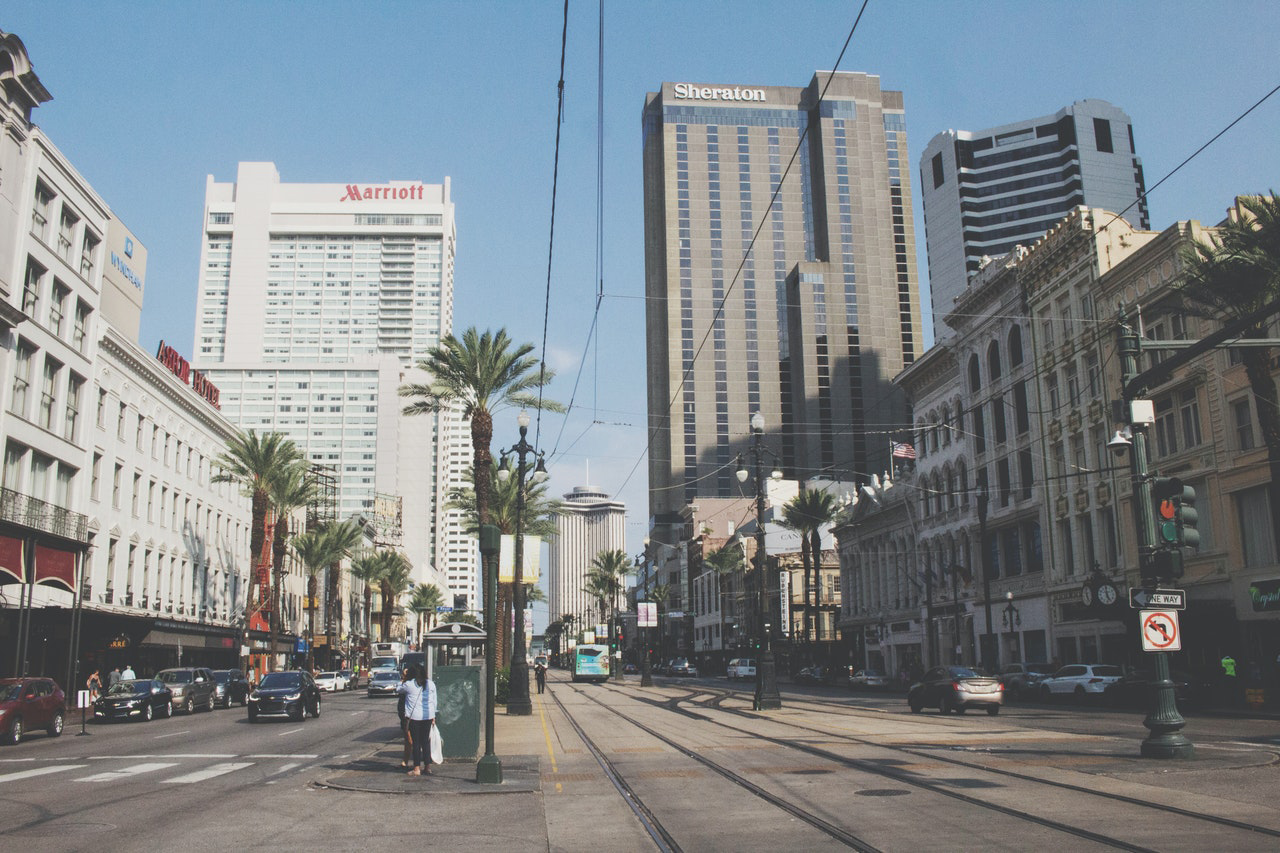 New Orleans is a vibrant city in southern Louisiana, and a few reasons people relocate here.
It has a creole food culture, and its best asset is the internationally acclaimed Mardi Gras celebration. You can also enjoy a life living in a low-cost community with vibrant nightlife and surround yourself with spectacular architecture.
The birthplace of jazz music brings its rich history to life by providing a variety of amenities to its residents. However, remembering how Hurricane Katrina devastated New Orleans in 2005 was a nightmare for its residents. The natural disaster shows how NOLA residents are resilient to get on their toes again.
So, if you are puzzled about whether you will move here, we got your back.
We compiled this town's best and worst features to help you pick whether moving here is a better long-term decision for you and your family.
Is New Orleans, Louisiana, A Good Place to Live In? A Vibrant Metropolis in Southern America
The Good Side
Celebrate Mardi Gras
When you think of New Orleans, the first thing that comes to mind is probably Mardi Gras. Living here allows you to witness and participate in this celebration. However, not only NOLA residents but also Louisiana residents and visitors from all over the world can enjoy this festival.
But did you ever know Mardi Gras is more than just a one-day event? It is a season-long celebration that begins on the Twelfth Night, January 6, and finishes on Fat Tuesday. Float riders must also wear masks or face paint by law.
The main parades start in Center City and Midtown and travel up the river along St. Charles Avenue and Canal Street.
All other activities are on Bourbon Street, so you can go after the parade and explore the lane.
There are also colorful ladders with seats on St. Charles Avenue for children to view the colorful parade from a distance. This occasion draws thousands of travelers each year, and it is no surprise that NOLA is on the map of the world's best festivals.
Nola's Exceptional Culinary Culture
New Orleans is known for its excellent creole culinary cuisine. It has a distinct blend of diverse gastronomy in its food scene, which contributes to the fact that you can get anything and everything here.
Louisiana developed what is now known as Creole cuisine. This method of food preparation originated in Louisiana and is now widespread in NOLA. It combines West African, French, Spanish, and Indigenous influences and inspiration from a diverse range of Southern cuisines.
So, if you live in this metroplex, know that you can sample these foods in every restaurant there.
Mr. B's Bistro in the French Quarter serves the best creole. There are also Cafe Sbisa and Antoine's Restaurant, which provide the same delectable food. If you are in Mid-City, Mandina is the locals' favorite restaurant, and Arnaud's on Bourbon Street is also a must-visit.
Experience A Stunning Nightlife
When it comes to bustling nightlife, New Orleans may not be as bright as Las Vegas, Dallas, or New York, but it does have its distinct style.
NOLA's nightlife caters to everyone, with pubs, bars, and lounges for a relaxing evening. After the sun goes down, Crescent City, as it is affectionately known, offers a diverse mix of places to have fun.
The Metropolitan Nightclub is a warehouse club with a premier dance floor. Following that is the family-owned Goldmine Saloon, a favorite of both locals and tourists for late-night dancing and low-cost drinks.
Bourbon Heat is another well-known nightclub known for its exceptional happy hour, while Bourbon Pub and Parade is your go-to spot for a drink and your ultimate 24/7 dance club.
Ample Remarkable Architectural Style
Living in New Orleans teaches you to appreciate the city's beautiful architecture, which you can find everywhere. Although it is underrated in the United States, NOLA has spectacular architectural designs and a legacy that you will undoubtedly enjoy.
There are fantastic elements here, from the St. Louis Cathedral to the Piazza D'Italia. Meanwhile, who can forget the magnificent Caesars Superdome, which is home to the NFL's Super Saints?
Visit the French Quarter and the surrounding areas of Faubourg Marigny, the Bywater, and Esplanade Ridge to see the iconic creole cottages. On the other hand, there are even unique American townhouses in the Garden District and Uptown.
The City's Ideal Flat Surface
New Orleans has many flat surfaces that will make your travel easier. If you want to run a long way or ride your bike through the metropolis, you will appreciate how these inclined-free roads make it easier to get around once you move here.
It is the perfect locale for a walk, and the flat surface is ideal for the numerous parades that occur every month. Meanwhile, you can stroll down Royal Street and enjoy the city's vintage and homey vibes.
If you are wondering why NOLA is flat, it is because half of Greater New Orleans is above sea level. NOLA is also the only American city that is below sea level. It's the world's most hospitable swamp and barely afloat.
The Bad Side
NOLA's Extreme Weather Is Annoying
When deciding to live in New Orleans, you should be aware that you may be subject to extreme weather, which is not good.
It has a subtropical climate, which means there are only two seasons: dry and wet. Temperatures can reach 90 degrees Fahrenheit on sunny days. If you are not used to the scorching heat, you should at the very least install an air conditioning unit to combat it.
During the wet season, the city struggles to make things easier for everyone. A simple downpour can flood much of the community in a few days. This vexing occurrence results from potholes and other drainage issues in the area.
Also, when it comes to natural disasters such as hurricanes, NOLA is susceptible to them occasionally. It is best to prepare for these wet events to avoid significant loss.
It Is Not Thoroughly Safe Residing Here
Another disadvantage is that New Orleans is not a safe city in Louisiana. According to Neighborhoodscout, it has a total crime rate of 23,319 per year.
The town has one of the highest criminality proportions in America, with a crime rate of sixty-one per thousand residents compared to all communities of all sizes. It is also only 2% safer than other American cities.
One in sixteen is likely to become prey to violent or property offenses. Thus, you better keep an eye on yourself and your properties.
If you want to live in a safe neighborhood within the town, you should consider Stanton, River Ridge, or Upper Audubon. Avoiding communities such as the 7th District of New Orleans East and the 5th District, which have the highest concentration of crimes in the city, is also something to consider.
What Is the Cost of Living in New Orleans? – NOLA's Cheap Living Costs Reputation
The Good Side
Inexpensive Cost of Living in New Orleans
Living in New Orleans allows you to take advantage of the city's low cost of living in most of its determining factors. It has a lower average of 96.3 than the national median.
The housing market is one of the most critical factors contributing to these low prices. It only has 77.2 percent on average, making real estate extremely accessible to people. Meanwhile, the average monthly utility bill for a 915-square-foot apartment includes electricity, heating, cooling, water, and garbage.
An average person can spend $523 per month on groceries, while a family of four can spend $1362. You can find cheaper promos and deals at the Salvage Store and Mardi Gras Zone.
Housing Market Is Highly Favorable
Because of its low home value, purchasing a home in New Orleans is possible. It has a lower average income of $254,600 than other American cities of its size. In addition, the average monthly rent in town is $768.
There are also neighborhoods within the city that are significantly less expensive and safer than others. The Central Business District is one of them, with a single home costing around $250,000 and a monthly lease of only $730.
The lovely community of Freret comes next, with an average home value of $211,000 and a monthly lease of $990. On the other hand, Gentilly Terrace has a home value of $168,000 and a monthly lease of only $900.
Town's Cheaper Yet Outstanding Medical Facility
Even though NOLA has affordable medical services, that does not mean you will not receive better health care here. You will save 15% on a doctor, emergency room, and other medical care.
Ochsner Medical Center, which includes Ochsner Medical Center-West Bank Campus and Ochsner Baptist, is the No. 1 hospital in Louisiana for the ninth consecutive year. Also, the hospital was named a Best Hospital for 2020 to 2021 by U.S. News & World Report and the magazine News & World Report.
Tulane Health System in New Orleans and Beacon Behavioral Hospital can provide you with the best medical care. For the record, NOLA has 335 physicians per 100,000 people, compared to the national average of 210.
The Bad Side
Hurricane Katrina Brought Socio-Economic Issue
Hurricane Katrina devastated the greater New Orleans metropolitan area in 2005 and harmed its socio-economic component. There were job losses, and it left a complicated life. When the disaster left people with almost nothing, half of the population fled to nearby towns in search of better opportunities.
Katrina damaged 134,000 housing units in New Orleans alone, accounting for 70% of the city's total occupied residences. Job losses following the typhoon were around 95,000, accounting for $2.9 billion in lost wages and crippling the city's job market.
However, the town will continue revitalizing in the coming years, although the rebuilding process is still ongoing.
Why Work in New Orleans? Growing Job Opportunity in The Metro
The Good Side
NOLA's Recovering Job Market
Although what happened to New Orleans after Katrina was heartbreaking, there is still hope because the city is now rising again. Its revitalization gives hope that it can bring back its people to reside in the town again.
New Orleans's job growth over the last few years has been 1.5 percent, indicating that more individuals are finding decent work in the community. The area also has a positive future job growth rate of 23.13 percent.
This increase will boost New Orleans' economic stability while attracting more tourists, which will help the city's tourism industry. The city may see potential job growth with ongoing events such as the Oyster Festival and the French Market Creole Tomato Festival.
The Town's Thriving Industries
Tourism is nonetheless one of the leading revenue providers in New Orleans, accounting for 43 percent of all sales taxes paid by visitors. This industry drove the post-Katrina economic recovery, obtaining an assessed $9 billion per year.
Furthermore, the oil that retains their economy running is the diverse economy, with the major components being energy, industrial automation, world commerce, healthcare, and tourism.
Ochsner Health System, Tulane University, Woodward Design + Build, Entergy Corporation, Whitney Holding Corp., Boh Bros Construction, and Superior Energy Services are among the city's largest employers.
The Bad Side
The Low Average Salary
Living in New Orleans means earning slightly less than the national median salary. The average annual income of residents here is $27,255, while the national average is $28,555.
Despite the low cost of living in the city, you can still get better amenities here than in other cities in Louisiana. There are still more opportunities to earn a higher salary here, especially if you advance in the company. It is simply a matter of which industry you will direct your career to make more money.
So now you know the best and worst things to get when living in New Orleans. We hope you like our article as much as we appreciate putting together this type of compilation just for you.
NOLA is a promising city, and living here requires a great deal of fondness, given that it is still revitalizing. So, we look ahead to catching you here soon.
Thank you very much!