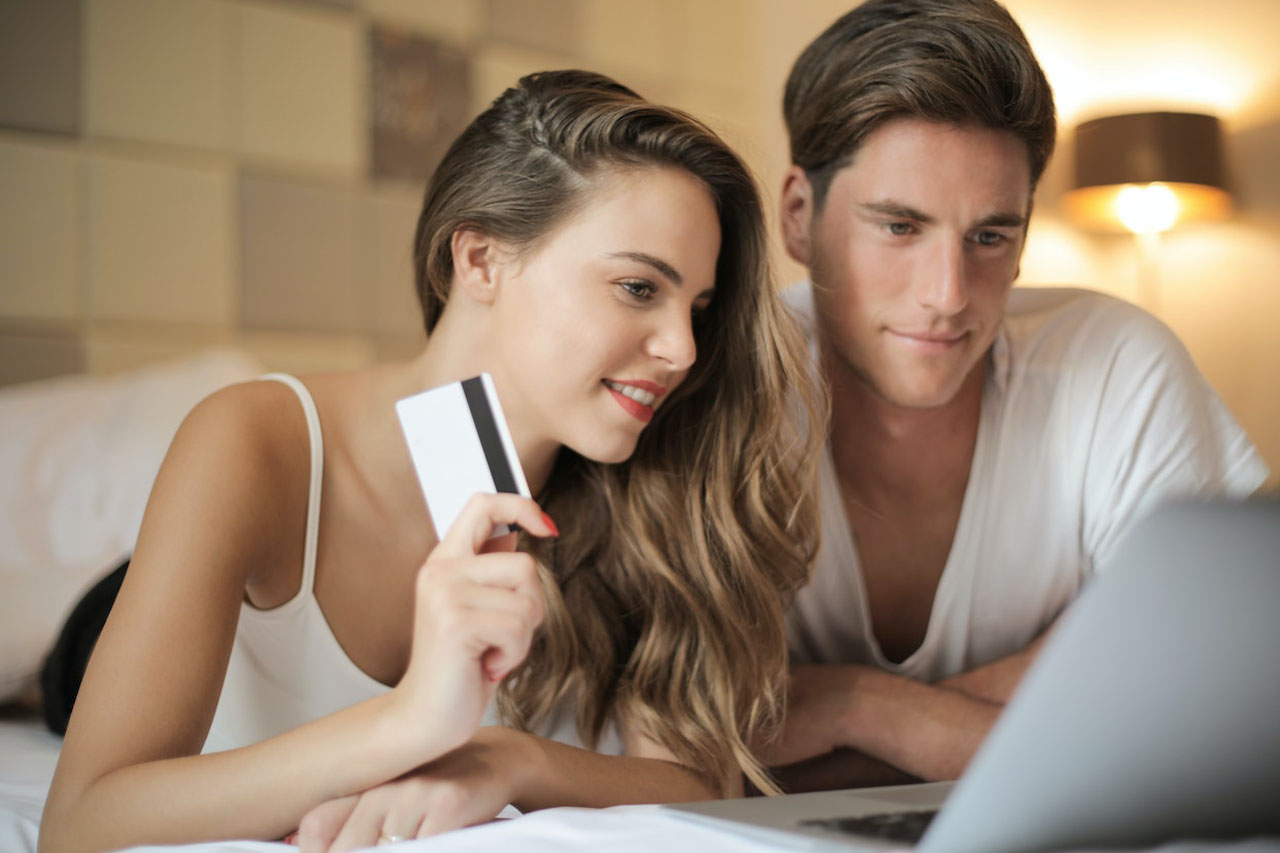 Fly Now Pay Later is a flexible payment option for booking a flight or hotel. You can use Fly Now Pay Later by downloading the app and setting up your account profile. After approval, you can use the app by paying for your travel packages, hotels, and flights.
You can use Fly Now Pay Later if you are always traveling and want a more flexible payment term. It is a travel company offering services to every traveler where you can distribute the cost of your trip over time.
Fly Now Pay Later works like a credit card. It is the most convenient way to split your travel cost and pay a certain amount monthly with interest. The company will pay for your travel upfront, and you can spend on an installment basis. The duration of payment can be up to 12 months.
Does Fly Now Pay Later have a credit check?
Fly Now Pay Later is technically a loan, and users are still subject to credit checks. The company runs an automated credit check where you must complete a form on the website. If you are eligible for Fly Now Pay Later, the site will show you a successful application.
Fly Now Pay Later is only available in the United States, United Kingdom, and Germany. There are also some eligibility criteria that you need to comply with. You should be at least 18 years old to get approved by Fly Now Pay Later.
The company performs a soft credit check. So, checking your score before applying for a Fly Now Pay Later account is still essential. Once approved, here is a simple guide to using Fly Now Pay Later.
Setup an Account
Fly Now Pay Later operates digitally. It is necessary to download the application to start your journey. Upon setting up your account, the company will check your eligibility, interest rate, and credit limit.
Once approved, you can find hotels, other travel packages, and flights using the app.
Here is the other eligibility requirement for Fly Now Pay Later:
18 years of age and up
A resident of the United States, United Kingdom, Germany
Have a local mobile number
Have a registered payment debit card
Pass the soft credit check
Find the perfect travel packages.
After setting up an account, you can book your flight or travel packages directly from the app or outside the site. For instance, you can directly book a flight from American Airlines, United Qatar Airways, or TAP Portugal.
Once you have your trip, the app will prompt you to choose how you will pay for your purchase. You can select the number of installments you want to spend on your credit. You can choose to pay for the trip for up to 12 months.
Wait for your first payment schedule.
Now that you have already made a purchase using Fly Now Pay Later, you must wait for the first installment. The subsequent payments are on the same day of every month until you complete the entire payment schedule. The schedule usually is due one month from your purchase date.
How do I use my Fly Now Pay Later virtual card?
Fly Now Pay Later offers a virtual card to its customers. You can create the virtual card in-app and use it with your travel provider at checkout. Similar to a credit card, you must input the card number, CCV, and your virtual card's expiry date.
A Fly Now Pay Later virtual card allows you to book trips outside the app. It gives you more flexibility in your payment plans since there are more options for travel and flights. It allows you to find the best travel packages, such as the following:
Cruises
Attractions
Flights
Hotels
Vacation Packages
Is Fly Now Pay Later Legit?
Fly Now Pay Later has been in the business since 2015. Fly Now Pay Later is in partnership with an FDIC member bank, Cross River Bank and Pay Later Financial Services Inc. It is legit and works like general financing apps such as Affirm.
Similar to other financing apps, Fly Now Pay Later will perform a soft credit check where they determine your score. This way, they can check your credit history and set your best credit limit.
Fly Now Pay Later is a convenient way to plan your trips since they accommodate several travel platforms like Expedia, Orbitz, United, and Airbnb.
Depending on your credit history, you can have an APR ranging from 9.99% to 29.99%. You must be cautious about using the app to avoid penalties and incur colossal interest.
You can borrow from Fly Now Pay Later between an amount of $100 to $3,000. Upon checkout, you can wait a few seconds to approve your purchase.
What are the benefits of Fly Now Pay Later?
Using Fly Now Pay Later can be a great option, especially for those who don't want to avoid paying the full travel amount. With Fly Now Pay Later, you can instantly spread your vacation expenses, select packages from different travel platforms, and apply for a flexible financing option.
Spread Out Vacation Expenses
Dream vacations can be too expensive for some, and the best way to pay for them is through installments. Fly Now Pay Later offers flexible financing options where you can pay your whole vacation in 12 months. It is more manageable since you only need to pay a smaller monthly amount.
Select from several travel providers
Fly Now Pay Later is in partnership with today's most popular travel engines. You can find most of your travel needs in their apps, such as cheaper flights, hotel deals, cruises, attractions, and other packages. You have considerable potential to book your dream vacation.
You can plan your vacation and travel finances from flights, itineraries, and attractions. You can plan your finances by allotting a certain amount of paying your travel every month.
Instant financing scheme
Since Fly Now Pay Later aims to lessen the burden of paying the total amount of your travel expenses at once, you can easily apply for financing plans using the app. You can easily see the rate you are qualified to avail of within a few seconds.
Potentially lower APR than a credit card
Fly Now Pay Later works like a credit card. A bank will shoulder the amount and accrue interest over time. However, unlike credit cards with high-interest rates, you can get a lower APR from Fly Now Pay Later.
Depending on your credit history, the APR can range from 9.99% up to 29.99%. In this figure, you will notice that the rate is lower than the national average rate of credit cards of about 20.82%.
What is the risk of using Fly Now Pay Later?
Fly Now Pay Later is not just about sunshine and rainbow. It has potential risks, as well. If you lack financial literacy, you might pay a lot for the interest rate and reduce your credit score.
You might pay more in the long run.
Fly Now Pay Later is a profit-oriented entity. It is technically a loan that accumulates interest if not paid on time. It means it is in the service because it is profiting from its customers.
Fly Now Pay Later will charge you a particular amount of interest, which can significantly increase your total loan balance.
The computation of your interest rates depends on your credit history and APR. Since the amount will be spread out over several months, you might not notice the interest rate if you do not compute it immediately.
There is also a late fee of $12 if you are unable to make payments on time.
Challenging to terminate or cancel
Canceling a booking or terminating a trip will cause you much hassle if you pay through Fly Now Pay Later. Since it is not a direct purchase between your bank and the company, you need to talk to all the involved parties if you plan to cancel.
You must coordinate with the airline or travel company and Fly Now Pay Later customer service. It is preferable to reschedule a trip rather than entirely cancel it.
Even if you receive a refund after canceling, you might be paying for the rest of the expenses since it is under a scheduled payment scheme. Calling the company and airline can cause you to stress every month.
Reading is a must
Before purchasing anything using Fly Now Pay Later, it is essential to go through its entire terms and conditions policy. The exact terms Fly Now and Pay Later may seem vague, and you need to understand this before making any transaction.
There are instances that Fly Now Pay Later that will require you to pay transaction fees. Other times, you need to pay a downpayment for the transaction to push through. Reading and understanding the process is crucial when using Fly Now Pay Later.
Might Affect your Credit Score
Fly Now Pay Later does perform soft credit investigations for all its users. Sometimes they provide credit reports that can significantly impact your credit score. After using the app, ensure that you can pay on time.
It will save you from paying late charges. Also, your credit score will not be affected.
What app can I pay for flights in installments?
Fly Now Pay Later is one of the many options when paying in installments for your travel. You can also choose Uplift, Affirm, and 0% interest rate credit cards.
If you have an excellent credit score, there are more opportunities for these financial credit entities to grant your application. Check out each of them:
Uplift
Uplift is also a good choice when paying for installments. It has a vast partnership across various airlines, travel companies, and hotels. You do not need to make a downpayment during checkout, as well.
Affirm
Another option is Affirm. With Affirm, you can book directly with your preferred airlines and hotel and choose Affirm as your payment option. You can always check Affirm's travel page to see their merchant directories.
0% Interest Credit Cards
Banks and credit card companies have plenty of offerings to travelers. The best and the most popular is their 0% interest rate.
You can split your payment for travel over several months without accruing any interest. However, you must establish an excellent credit standing to get this kind of offering.
It is better to save money for a dream vacation so that you can pay all your travel expenses upfront. However, if you need to travel urgently, apps like Fly Now Pay Later can come in handy. But always be cautious about using such platforms, so you will not have substantial interest rates.