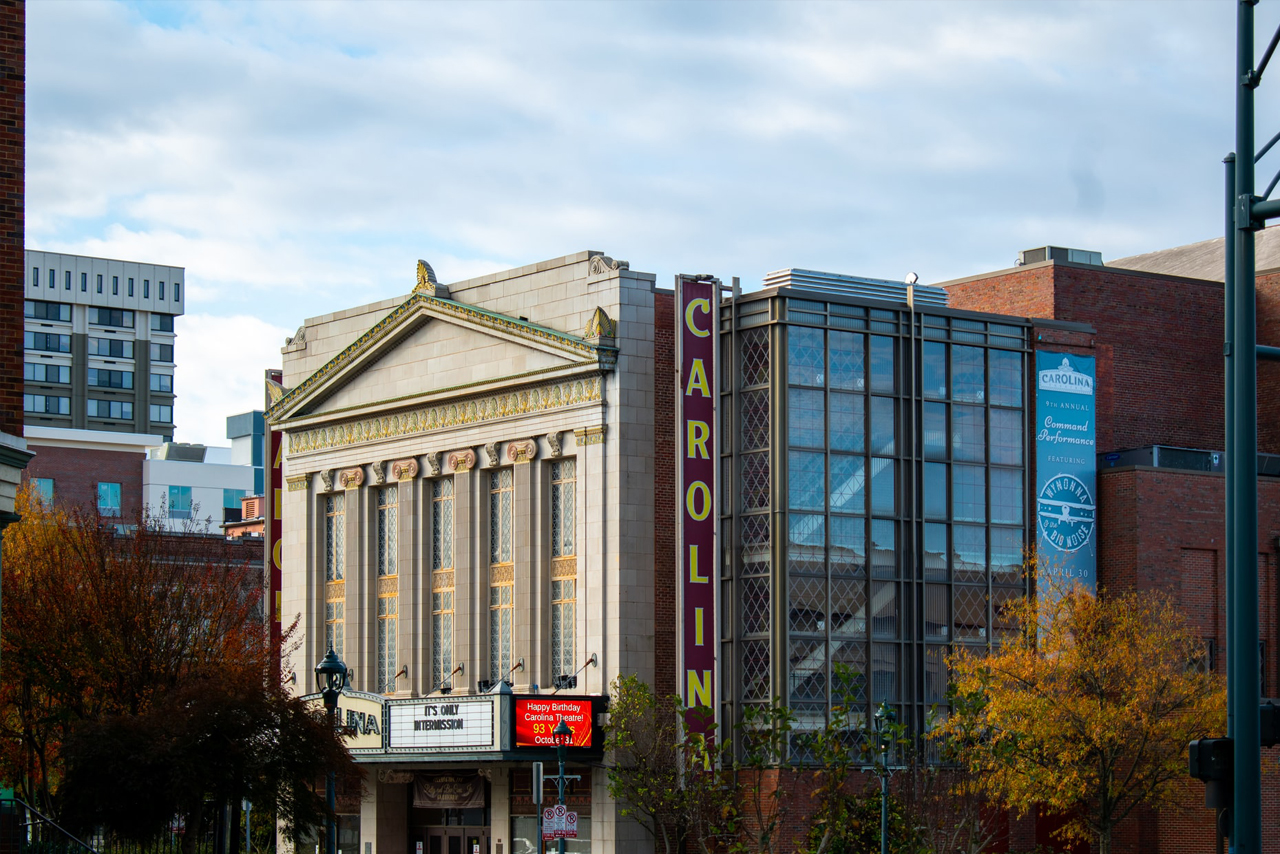 Greensboro is a better place compared to Anaheim. Greensboro offers excellent perks to its residents, and it is more affordable. It also provides more choices when it comes to educational institutions. Plus, the job market is healthier here.
Aside from these mentioned, Greensboro also has beautiful neighborhoods. It has a great food and entertainment scene. Plus, it is easier to access North Carolina's major cities than Greensboro.
However, the only downfall with Greensboro is when you live in specific neighborhoods.
The downtown area is fine. But some neighborhoods are not as accessible to most public transportation, making it difficult to transit.
How about Anaheim?
It is a nice enough city, too.
But Anaheim, as most California cities are, is expensive. It may have great shopping and dining options. But it is costly.
And that speaks a lot!
What are the pros and cons of Anaheim vs. Greensboro?
Greensboro boasts of excellent schools, affordable living, and good employment opportunities. Anaheim has outstanding dining options, is great for growing families, and has a Halloween parade that goes way back to 1924.
Both cities have their personalities. Anaheim is much more into the fun part.
Greensboro, while fun, is more budget-friendly and has a more secure job market.
There seem to be so many reasons why Greensboro is the place to be.
And here, I discuss all of them.
Anaheim Living
Dining options, a family-friendly environment, and a Halloween parade all make up the fun in Anaheim.
Pros
Here are a few nice things in Anaheim.
Dining

Anaheim is home to an exquisite array of dining options. You will indeed have your taste in Anaheim, from minor food vendors to the fancy fine dining restaurants.

A perfect place to grab a bite is at the Anaheim Packing District. This place is food lover's heaven and brings to the limelight diverse cuisines.

There are waffle dogs, fish and chips, Indian, Japanese, and even Syrian cuisines.

Anaheim is also famous for the Anaheim Brewery, beer garden, and tasting room. Check out the Calvino Wine Pub wines or visit notable bakeries like La Brea Bakery and Cafe and the Okayama Kobo Bakery.

Whatever suits your fancy, Anaheim will deliver.

Trust me.

Family-Friendly

Anaheim has all the fun for you and your family.

Living here allows you to step into Disneyland whenever you wish. But aside from Disneyland, there are other unique places for you and your kids, too.

Adventure City is smaller than Disneyland.

It is also more budget-friendly, but it has roller coasters, rides, and a petting zoo. Plus, don't miss out on the park's Children's theater.

The Flight Deck 1 Air Combat Center is also great for kids 11 years old. This place is for the kids to get experience in military flight simulations.

Also, Pirate's Dinner Adventure gives you and your family pirate-themed live action. It is a musical dinner production that will surely suit well with your kids.

The Pretend City Museum is home to interactive exhibits and activities. Have your kids learn problem solving, teamwork, and socializing here.

The Anaheim Halloween Parade

It started in 1924 as the city's response to midnight chaos caused by kids in Orange County.

It was to curb mischief by kids during Halloween nights.

From its simple beginnings, the Anaheim Halloween Parade is a festival of its own. It is now popular all over the county (or even the state) and displays floats and creativity like no other.

This once-yearly event is something you should not miss.
Cons
And now, for the other side of the coin, here are a few concerning things about the city.
Poor Public Transportation

Anaheim is a car-dependent city with more than 70% of its population driving to their destinations.

And there is a reason for this.

Anaheim's public transportation is relatively poor.

There are buses, alright. But when you take a bus, it will always take you a bit longer to get to your destination.

Plus, buses here may not be as reliable as you want them to be.

Ever wonder why the commuting time here is 28.5 minutes? That is more than two minutes longer than the US national average.

Blame it on unreliable public transport.

Not a Big Metropolitan

Moving to Anaheim, you should remember that this is not a big metropolitan city.

First off, the city may not have the same amenities compared to bigger cities like San Jose.

It may also not bring to you the same glamor factor bigger cities bring. Plus, Anaheim may get boring in the long run.
Greensboro Living
Greensboro brings to the forefront great educational institutions to choose from. It has a healthy job market and an affordable cost of living.
Pros
Here are a few things why you should try out Greensboro.
An Affordable Cost of Living

A few years back, Greensboro ranked second most affordable in North Carolina.

Housing costs here tend to be lower than in other big cities of the state. It also opened up many options in varying neighborhoods for buyers and renters.

Because of its lower cost of living, residents can dine out more. They can take advantage of the city's many attractions and entertainment options.

Educational Institutions

Are you looking for a K-12 school? Or are you hunting for different collegiate options?

Greensboro has something to offer everyone.

For starters, the Guilford County public school system is home to some of the best schools in the state. Such institutions include STEM learning. They also offer Advanced Placement Course works.

Plus, there are also charter and private schools that are both secular and religious.

The city is also home to many four-year colleges. The roster includes the University of North Carolina, Guilford College, and Greensboro College.

A Healthy Job Market

Greensboro has the highest growth in employment rate in North Carolina. It is also one of the highest in the US.

In the past, Greensboro was the hub for manufacturing jobs. Recently, the city shifted to a more service-oriented industry.

There are local and state incentive programs. Such programs create opportunities for the city's workforce.

As of this writing, the city is also geared toward providing jobs in the technology sector while focusing on growing its commercial shipping hubs.
Cons
For sure, there are also a few things in Greensboro that should concern you.
Here are a few of them.
Property Taxes

Greensboro has an affordable cost of living.

Despite this, its property taxes are some of the highest in North Carolina.

Even with low housing costs, property taxes can intimidate prospective property buyers and investors.

Isolated Neighborhoods

Greensboro's downtown area is walkable. There are also many options here for public transportation.

But some neighborhoods are so far from the downtown area that public transport may not be as accessible.

There are buses, but these buses can only go so far.

If you are from one of these areas, you better have a car for you to get around.
Greensboro or Anaheim – Which is cheaper?
Overall, Greensboro is more affordable compared to Anaheim. Greensboro is 18.1% cheaper than the national average. On the other hand, Anaheim is more expensive by 52.2% than the national average.
| | | |
| --- | --- | --- |
| Living Expenses | Anaheim | Greensboro |
| Housing | 257.1 | 62.2 |
| Food & Groceries | 102.5 | 95.8 |
| Health | 95.9 | 112.3 |
| Utilities | 97.4 | 99.2 |
| Transportation | 118 | 83.9 |
Data is based on 100 = US National Average
>100 means more than the national average
<100 means cheaper than the national average
Housing/Rent
We all know Anaheim is expensive for housing and rental costs. It is, in fact, one of the most expensive in the country.
Today, Anaheim's housing and rental costs are higher than the national average by 157.1%.
Now, let us talk about Greensboro.
Greensboro is more affordable compared to the national average by 37.8%. And with a vast difference between the two cities, it is pretty apparent which one is winning in this aspect.
Housing and rental costs are essential aspects of your budget.
Pay attention.
Utility Costs
It is natural for you to use your air conditioning system, garbage disposal services, and more.
Utility costs in Greensboro are more expensive compared to Anaheim.
But despite this, the difference is not that significant.
Utility costs in Anaheim are 2.6% cheaper than the national average. On the other hand, the exact prices are more affordable than the national average by 0.8% in Greensboro.
The numbers state that Anaheim is cheaper by 1.8% compared to Greensboro.
The difference may not be much. But over time, it can accumulate.
Food and Groceries
Food and groceries in Greensboro are cheaper compared to Anaheim.
Anaheim is 2.5% more expensive than most cities in the US. On the other hand, Greensboro is much cheaper, sitting at 4.2% more affordable than the national average.
The difference between the two cities in food and groceries may be essential to consider when deciding.
And in this aspect, Greensboro is winning the race.
Transportation Costs
When it comes to transportation costs, Greensboro is cheaper than Anaheim.
And the difference can be huge.
For instance, the cost of transportation in Anaheim is 18% more expensive than the national average in transportation costs.
On the other hand, Greensboro is cheaper than the national average by 18.1%.
And this equates to a lot of savings in transportation costs, especially if you commute your way to work regularly.
Healthcare
The cost of healthcare is an important consideration.
Between Anaheim and Greensboro, Anaheim is cheaper.
As per the numbers, Anaheim is more affordable than most cities by about 4.5%. On the other hand, Greensboro is more expensive than the national average by 12.3%.
And this is a vast difference between the two cities. It can be a determining factor, especially when choosing between the two.
Priorities shifted, with healthcare taking the limelight. Yours, too, should shift.
Is Greensboro bigger than Anaheim?
Greensboro is larger in land area than Anaheim. Anaheim has a land area of about 50.3 square miles, while Greensboro is twice bigger with a land area of 134.3 square miles.
Greensboro may have a larger land area, but its population is fewer than Anaheim.
By the end of 2021, Greensboro's population was at 301,000. On the other hand, Anaheim will have a population of about 349,000 by the end of 2021.
It also follows that Anaheim is denser compared to Greensboro.
As of 2021, Anaheim had a population density of 3,832 people per square mile. This number is larger than Greensboro, which has a population density of 2,350 people per square mile.
Is Greensboro safer than Anaheim?
Greensboro has fewer crimes compared to Anaheim. The crime index of Greensboro sits at 43.36%, which points out that more than half of the city feels safe. Anaheim has a crime index of 53.24%. The numbers point to more crimes recorded in Anaheim.
The numbers alone point out that Greensboro is way safer than Anaheim.
There are fewer crimes here.
Most of the crimes recorded in Anaheim have low incidents in Greensboro.
For example, corruption and bribery are at 61.11% in Anaheim. In Greensboro, it is only 27.08%.
People in Anaheim also fear things stolen from their cars. This type of crime is at 66.67% in Anaheim, whereas it is only at 50% in Greensboro.
The same is true with every other type of crime.
More and more people in Greensboro feel safer compared to those from Anaheim.
Anaheim is not that bad. It is also relatively safe. But comparing Anaheim with Greensboro would point out that the latter is safer.
Is Anaheim better than Greensboro?
Compared to Anaheim, Greensboro is your better option. The job market here is healthier. It is a more affordable option. Plus, your kids would have better choices when it comes to schools.
Greensboro is winning this race, hands down.
It is more affordable here. And this is an aspect one should not ignore.
Housing costs, for instance, are way cheaper in Greensboro than in Anaheim. Plus, in Greensboro, you would have a lot of options in educational institutions.
That is a significant advantage, especially if you are moving to Greensboro with your kids.
And finally, the job market in Greensboro is healthier.
Between the two, I am choosing Greensboro.
How about you?