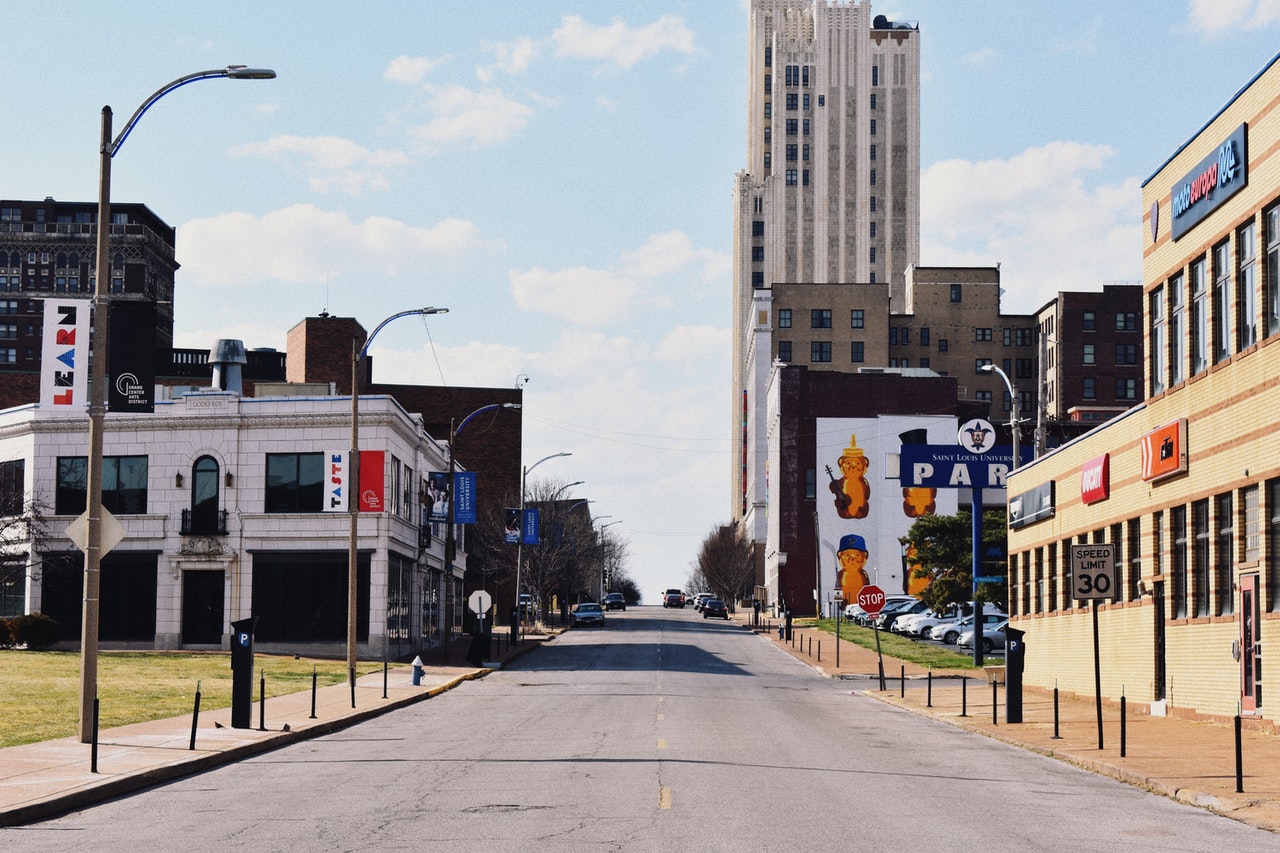 St. Louis, which lies on the Mississippi River's west banks, is Missouri's second-largest city. In this city, it is possible to live a big city lifestyle while appreciating the city's Midwestern qualities.
With its iconic Gateway Arch, it is known as "The Gateway City" due to its history as a gateway for westward migration. It is also known as Mound City, The Lou, Lion of the Valley, and Rome of the West.
Planning to live in the city? Let me assist you in answering the question, "Is St. Louis a good place to live in?"
So, without further ado, let's get started!
Is St. Louis a Good Place To Live In? – A City Life With Midwestern Charm
The Good Side
St. Louis Is Home to a Plethora of Exciting Activities
St. Louis is an excellent place if you're someone who gets bored quickly. Here, you can find a little bit of everything.
There are numerous hiking and biking trails around the area for persons who appreciate outdoor activities.
Forest Park is a terrific location to start if you're seeking for enjoyable, free activities to do in general. The art museum, the scientific center, the history museum, and the zoo are all built here. The best thing is that it's free!
Even if you are not into history, sightseeing is a worthwhile activity here. The abundance of magnificent architectural structures is simple to discover something to enjoy in the city.
Here, you will also recognize the Gateway Arch, which spans from the Old Courthouse to the Mississippi River and is part of the Gateway Arch National Park. The monument honors the pioneering spirit of those who shaped the United States, including Thomas Jefferson, Lewis and Clark, Dred and Harriet Scott, and many others.
Also, St. Louis has a nightlife scene that is worth writing home about. The city has an abundance of fantastic pubs, restaurants, and shops, which are outstanding locations for spending an afternoon.
This place is also always hosting a fantastic event, whether it be an art fair, a beer festival, or a music festival that you can experience once you live here.
It Is a Friendly Sports Town
Despite having only two major sports teams, St. Louis is an extraordinary city for sports fans.
The St. Louis Cardinals baseball team is ingrained in the city's culture and is one of Major League Baseball's most successful franchises.
This city celebrates Opening Day as a holiday. When the St. Louis Cardinals compete for a postseason spot, nearly everyone gets involved, regardless of whether they are baseball fans.
It is also home to the National Hockey League's St. Louis Blues (NHL). Even though hockey is the second fiddle for some, the city is nearly as enthusiastic about the Blues. Since joining the NHL more than 50 years ago, the Blues have never won a championship (Stanley Cup). Everything changed for them in 2019, when they won the Stanley Cup for the first time.
The Blues' championship run invigorated the community, and its memories will last forever.
The City's Music and Theater Scene Is Vibrant
St. Louis is not merely a sports town but also has a thriving music and theatrical scene that many people find appealing.
There are numerous indoor and outdoor venues in this city where you can witness some of the most popular performers in the country, as well as the next up-and-coming band or theater production.
You can watch the newest underground band at the Pageant in the trendy Central West End neighborhood a few miles from downtown. On the other hand, the Old Rock House is a modest venue in the middle of the city where you can watch your favorite musicians.
The Hollywood Casino Amphitheater in St. Charles, a venue with a capacity of 20,000, frequently hosts more popular singers.
If you like theater, you can visit America's oldest and largest outdoor musical theater at the Muny in Forest Park. This theater is a fantastic location to view a musical, particularly on a sunny day. Large fans make the temperature tolerable even when it is hot and humid.
The Fabulous Fox theater is also one of the area's most aesthetically pleasing indoor venues. Likewise, the newly renovated Stiefel theater is among the greatest.
Powell Hall is the last, but certainly not least, of the ancient buildings you and your family can visit that you will surely like.
The Bad Side
St. Louis' Crime Rates Are Shockingly High
If you're considering relocating to this city, its crime rates will undoubtedly be one of your top considerations.
The surprisingly high crime rate in St. Louis is the worst disadvantage of living here. The average property crime rate in the city is 85.1%, far higher than the national average of 35.4%.
If you live here, your odds of becoming a victim of a property crime, such as carjacking or theft, are 1 in 16.
It is also known to have the highest violent crime rate in the country. The violent crime rate is 86.8%, more than four times the average in Missouri, a state notorious for its high crime rate, and nearly four times the national average of 22.7 %.
Aside from being much higher than the national average, it also has the highest murder rate in the country.
As someone who wants to live here, you must keep this in mind, as you must prioritize your safety and the protection of others around you.
The City's Homelessness Is Widespread
Even though the cost of housing in St. Louis is comparable to what residents of San Francisco could only imagine paying; however, this does not guarantee that those who live inside the city's boundaries would be able to produce such costs.
After all, salaries are not exceptionally high. Consequently, the number of individuals living on the streets in the city continues to rise.
Some of these people are only in transition and cannot make ends meet while in this place. Others cannot function adequately enough to look for shelter because they have long-term mental health problems that prevent them from doing so.
In either case, it is a problem generating severe issues for the city's overall morale and the safety of people living here.
What Is the Cost of Living in St. Louis? – Affordable City With High Quality of Living
The Good Side
It Provides Affordable Housing
Why settle down in St. Louis? Here is another reason!
This area's low cost of living is one of the most significant advantages of settling down here, considering its population of over 301,000 people and the various amenities typical of large urban centers. Affordable housing is another crucial, appealing factor for the area.
The relatively low cost of housing found throughout St. Louis contributes to the high competition in the city's real estate market. The homeownership percentage in this place is 43.7%, which indicates that fewer than half of the city's citizens buy their homes to use as their primary residence.
Despite the booming housing market in this area, the median home price in this metro area is still reasonably affordable at $166,000. Compared to living costs in other major cities, the city ranks consistently among the cheapest ones.
The Place Has Lower Than Average Childcare Expenses
In addition to having a low cost of living, the city is also ideal for young families.
In the United States, the cost of childcare is high practically regardless of where you reside; however, the situation is different in this city.
Every single family is finding that the cost of childcare is steadily climbing higher and higher each year. The escalating costs of childcare in the United States, which have reached about $10,000 annually on average, are frequently the deciding factor in whether or not one of the parents will continue to be employed outside of the home.
Even though each home will have a different solution, cost shouldn't be a factor.
It presents an even more significant challenge for single-parent families, as they frequently have little choice but to either pay extra for child care or rely on financial support from extended family or the government.
It is common knowledge that childcare costs in this country are climbing to unmanageable levels. A city like St. Louis, which continues to be on the lower end, could be more appealing to young families.
The Bad Side
St. Louis Is Not a Low-tax City
Despite the frequent assertion that Missouri is a low-tax state, it is painfully apparent that certain Missouri cities are not "low-tax" cities, including St. Louis.
The city now has one of the highest sales tax rates in the country, second only to Chicago and Seattle.
Its current sales tax rate is 9.68% which is higher than the average. Thus, when you shop here, you will pay an additional 10% in taxes, and when you shop in one of the numerous places with overlapping special taxing districts, you pay close to 12%.
This rate is both high relative to other cities and high in absolute terms, meaning spending your money in the Arch City is quite costly.
If you are a Missouri resident or a nonresident and get income from a Missouri source, you will pay taxes.
The good news is it offers tax deductions and credits to decrease your tax payment, such as a basic deduction, itemized deductions, charitable contribution credits, and a property tax credit for senior citizens.
Why Work in St. Louis? – A Great Place to Advance in Your Career
The Good Side
The City Has a Growing Startup Job Market
St. Louis is home to numerous service industries and industry, commerce, transportation, and tourism, creating several employment chances in the city that match various skill sets.
Healthcare biotechnology is a leading industry here. Numerous entrepreneurs and scientists came to the region to work for notable institutions, such as CORTEX, The Missouri Botanical Garden, and The Donald Danforth Plant Science Center.
Also, Fortune 500 and Fortune 1000 organizations call St. Louis home.
Top employers in St. Louis include BJC Health Care, Washington University in St. Louis, St. Louis University, the city, Defense Finance, and Accounting Service, Wells Fargo, the St. Louis Board of Education, and the US Postal Service, and SSM Health.
Aside from that, the city's low cost of living attracts new businesses as the business cost in other cities are 57% higher than in the area.
Living here means that you can work for large corporations, or you can choose to start your venture.
It Has a Low Unemployment Rate
Since you are considering living in this place, you should educate yourself about the local job market before deciding.
The unemployment rate here is relatively low, coming in at 3.7%, the same as the average for the whole country. Moving to a city with a low unemployment rate is a sign that the economy in that place isn't dormant. Thus, it's a good idea to move here.
Over the previous year, there was a 0.7% gain in the city's job market. It expects a 27.3% increase in available jobs during the next ten years.
The Bad Side
St. Louis Has Below Average Wages
To put that into perspective, it's fortunate that residents of St. Louis don't have to pay an excessive amount for the basics of life. Why? Since their wages are also below average.
First, the median household income in this city is around 12% below the national average.
Even though the city's minimum wage law has improved, it still has one of the nation's lowest minimum wage rates.
The typical household income of St. Louis residents is $35,559, while some estimate it to be $42,000. In comparison, their median personal income is $28,186.
Even when people have jobs, it is evident that most incomes are relatively low; this shows that most people in the city will need to leave to find employment.
Would you still want to live in St. Louis after learning its pros and cons?
I hope this summary of the good and bad sides of living in St. Louis helped you decide it is a good place.
See you at our next stop!