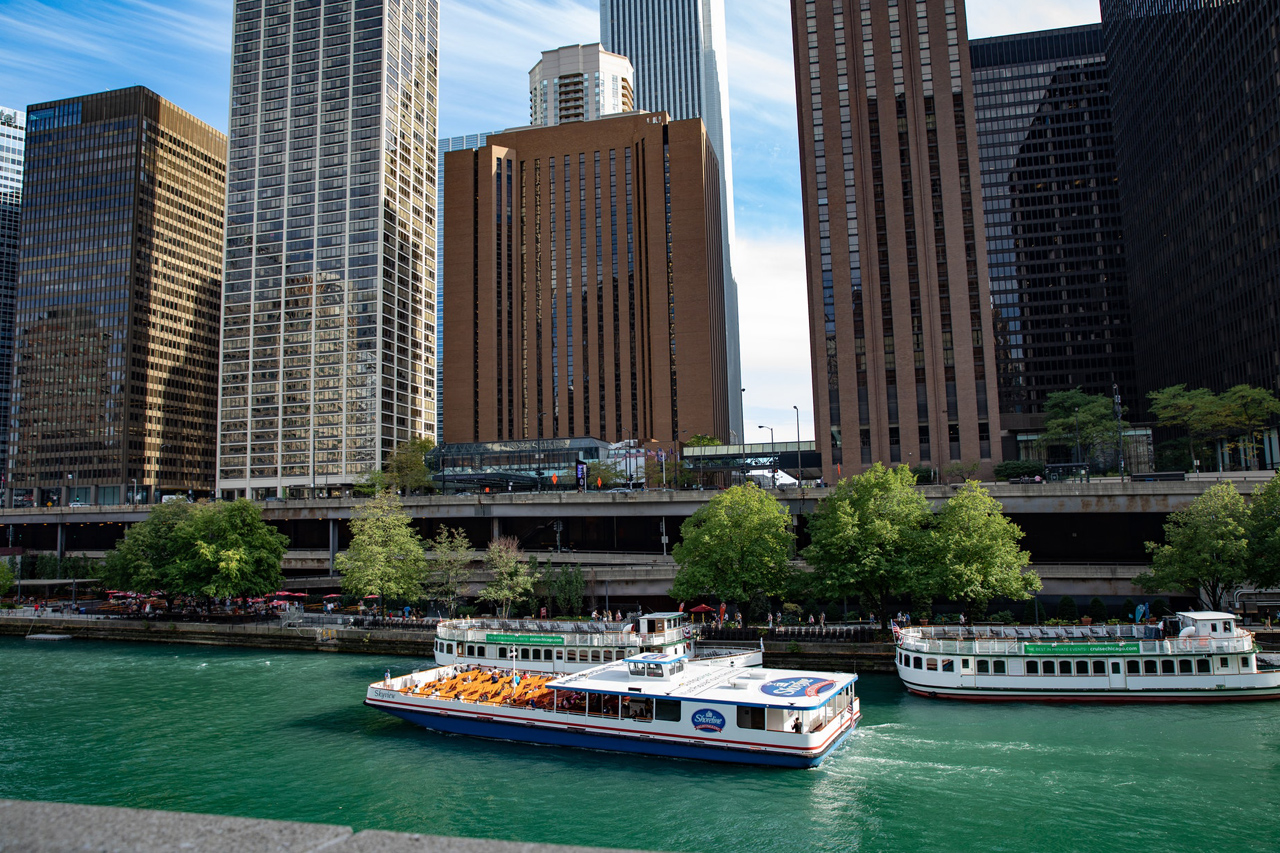 Do you wish to reside in a city favorable to families and with a significant population of millennials? Aurora, Illinois might be for you!
Aurora, lying on the fringes of Chicago's suburbs, has far more available real estate than the city of Chicago. This town comprises 36 neighborhoods and is the second largest city in Illinois.
It calls itself the "Biggest Small Town" since it is a decent-sized metropolis with a small-town feel. The City of Lights is home to vibrant nightlife, a diverse range of vocations requiring both white and blue collar skills, and stunning examples of architectural design.
If you are considering moving to Aurora, we have all the information you require about the city to ensure that you make the best decision possible.
Anyone deciding whether to move here should examine the following pros and cons of living in this city.
Is Aurora a Good Place To Live In? – American Dream Begins Here!
The Good Side
The City Is Never Dull
Aurora could be for you if you want to live in a vibrant city with many landmarks, historical sites, restaurants, pubs, and cultural significance.
There are numerous fantastic family-friendly establishments in the town that you should visit. Green landscapes, lush gardens, and alluring river vistas make the area one of the most picturesque places in the United States.
If you're an enthusiast of the great outdoors, you'll find that the areas surrounding the city are more rural and provide various fantastic opportunities.
Visit Abbey Farms, a thriving farm that offers activities such as apple and pumpkin picking throughout the year. This agritourism facility is a popular destination for school field trips and family vacations.
The Red Oak Natural Center is a nature preserve with rustic hiking paths, a cave, and nature-related activities and programs. Oakhurst Forest Preserve and Blackberry Farm are two additional natural attractions close to the neighborhood.
Splash Country Water Park, The Vaughn Aquatic Center, and Indoor Water Park are excellent options for anyone seeking aquatic pleasure.
You will also access a thriving food scene driven by huge restaurant brands as a resident.
Since almost half of the population is of Mexican heritage, this region is home to a wide variety of delicious Mexican dishes that rank among the best in the area.
Living here will ensure you are never bored because there are many things to do in the city.
It Has Wonderful Communities
If you choose to make Aurora your home, you will have the opportunity to reside in some of the ideal neighborhoods in the United States.
The city consists of three major sections: the West Side, the East Side, and Fox Valley, often known as the Far East Side.
The Fox River serves as a natural boundary between these regions; Fox Valley is from this river despite its name. The West Side is more affluent, whereas the East is more working-class.
Every section of the city contains excellent neighborhoods that are suitable for a variety of ways of living. When choosing where to buy a new home, you should remember that Fox Valley is the less developed of the three locations; as a result, you will have more options available.
Aurora Is a Multicultural City
Aurora's population has been increasingly diverse throughout its history due to the city's rise to economic prominence. Here, 37.1% of the population is white, 10.1% are Black, and 8.0% are Asian.
This town is highly welcoming of people of all different cultures and religions, and it also guarantees its residents a living environment that is safe and secure.
Moving here with your family will be an excellent decision because it will provide your child with an environment rich in diversity and multiculturalism.
The Place Is Home To Several Architectural and Historical Sites
Aurora, lying only 40 miles west of the greater Chicago metropolitan area, abounds with cultural value. This city contains numerous buildings with historical significance that are worth exploring.
The town is culturally diverse and home to various architectural and historical attractions. If you move here, you will have a lot of opportunities to go and check out such places.
Try to visit the Keystone Structure, a four-story private office building built in 1992 on Stop Island by George Grant Elmslie that is historically noteworthy.
You can also admire the Graham Building, which has identical ornate face brick and horizontal terra cotta and brick string-coursing on its street and riverside facades.
This eight-story structure is part of the National Register of Historic Places.
Fan of the performing arts? The Paramount Theater in downtown Aurora was recently certified to the National Register of Historic Places. This theater, the first air-conditioned theater outside of Chicago, has a capacity of 1,885.
If you appreciate historical buildings and architectural styles, this is a location that you should visit and even consider living in.
The Bad Side
Aurora Has Extreme Climate
When you live here, you must be willing to endure the harsh weather to take advantage of several outdoor activities available throughout the year.
Northern Illinois has a humid continental climate, which results in frigid winters and warm summers, making for unpredictable weather.
Winter temperatures will drop to 15°F, while summer temperatures will reach 84°F. Extreme heat in the summer can make you sick, and heat waves that reach the 90s are not unusual.
The city also experiences harsh winters with heavy snowfall and periodic blizzards. Lake Michigan significantly impacts Aurora's climate, receiving an average of 38 inches of precipitation annually, the same as the national average.
The silver lining is that even though tornadoes occur annually in Northern Illinois, Aurora has not experienced a significant tornado in recent memory.
There Are a Lot of Crimes in Some Parts of the City
Even though Aurora is a relatively secure city to live in compared to other US cities of comparable size, its areas nonetheless have a higher crime rate than the city. Property crimes are the most common sort of crime.
The likelihood of becoming a victim of crime in this city ranges from 1 in every 26 in the central areas. For your protection, you must be aware of the surrounding area that is known to be safe.
In general, residents of Aurora believe that the southeast section of the city is the most secure part of the area, so you might want to consider this when you look for a place in this town.
What Is the Cost of Living in Aurora? – A Senior-friendly City in Terms of Taxes!
The Good Side
The City Has Minimal Living Expenses
Aurora, the 34th fastest-growing city in the United States, has the cost of living lower than the state average and the national average, making it an affordable location.
This city is also widely known as among the most livable cities in the United States.
The cost of living in Aurora is affected by high taxes. The typical household income is $63,569 per year, more significant than the national average of $53,488 per year.
When determining whether or not to make this location your new home, one of the essential advantages you should consider is how affordable the cost of living is here.
Aurora Offers Inexpensive, Quality Housing
If you are moving to Aurora, you will need a place to live, and finding one shouldn't be too challenging.
The average house cost in this city is $214,700, which is below the national average of $291,700.
Homeownership is quite prevalent in this town, with 70% of the population having a home. Conversely, 30% of the people here consist of renters.
1.7% of Aurora's residential real estate, including houses and apartments, is currently on the rental market. Here, you can rent a property for $1,585 per month.
This rate is acceptable and affordable, considering the city's cost of living and the available employment options.
It Is a Tax-friendly City for Seniors
It is common knowledge that the tax structure in Aurora is the most burdensome in the country. However, the fact that it is suitable for older people can come as a surprise to you.
All residents of Illinois who are 65 years old or older are exempt from paying income taxes under the state's current tax structure.
The benefits received from Social Security, the military, public and private pensions, and retirement savings accounts such as 401(k)s and IRAs are not subject to taxation after the recipient reaches retirement age. Other sources of retirement income are also exempt from tax.
Aurora's tax advantages for the elderly have made the city a great place to live for retirees. Therefore, don't be surprised the next time someone over 65 moves to this city.
The Bad Side
The Country Has a Brutal Tax Structure
We can't examine Aurora's pros and cons without mentioning Illinois's deadly tax structure.
The tax burden is the leading source of discontent among its people. With a 4.95% state income tax, tax reform is at the forefront of its citizens' attention.
Recently, the state legislature authorized a graduated income tax plan to increase taxes on the top 3% of incomes while ostensibly lowering taxes for the rest of the population.
How could we also forget that Illinois has the highest property tax in the United States?
Municipal and county governments in this country set property taxes. The city lies inside four counties, namely DuPage and Kane. Consequently, your property taxes will vary depending on where you live.
Based on a $250,000 assessed house value, the DuPage County section of Aurora has a tax rate of 2.2%. This rate is much above the national average of 1.21%.
In Kane County, the rate is significantly higher at 2.65%. The property tax rates for the smaller areas of Kendall and Will Counties are 2.92% and 2.60%, respectively.
Living here will also require you to pay sales tax varies by county. Kane and Will's counties have an average sales tax rate of 7%, while Kendall and Dupage counties have rates of 7.25% and 8.25%, respectively.
Before deciding to live here, you need to make sure that you give careful consideration to these exorbitant taxes to determine whether or not they will fit into your budget.
Why Work in Aurora? – It's the Manufacturing Center of the Country!
The Good Side
Aurora's Economy Is Strong and Growing
For many years, Aurora did serve as the US's manufacturing center. Since the 1960s, it has grown as an economic powerhouse. Its expansion was already substantially influenced by the city's proximity to Chicago.
Lyon Workspace Products, The Aurora Silverplate Manufacturing Company, Barber-Greene Company, and The Chicago Corset Company are among the major manufacturers in Aurora.
If you live in this area, you could have the opportunity to work for one of these large manufacturing companies, which could benefit your professional career development.
The City Offers Abundant Employment Opportunities
Since Aurora is a major manufacturing center, employment options are abundant. Since the 1960s, the economy has been thriving and is forecast to continue throughout the next decade.
Although the unemployment rate here is 6.8%, which is slightly higher than the average unemployment rate of 6.0% across the nation, this does not necessarily mean that it will be difficult for you to get a good job here.
The labor market has expanded by 1.3% during the past year. Also, the city anticipates a 29.2% increase in employment over the next ten years. In other words, there are positions available for newbies!
Aside from the manufacturing sector, the town also has a thriving tourism business, with numerous career opportunities in the hospitality industry. The Hollywood Casino contributes to the local job market and tourism economy and houses film artifacts.
Living here, your chances of getting a job after moving to the city are pretty high because there are so many job opportunities.
The Bad Side
The City's Salaries Are Slightly Below Average
The average income of a resident of Aurora is $26,527 per year, which is lower than the average income in the United States, which is $28,555 per year.
In a place with a low cost of living, this wage could be sufficient to allow one to live a comfortable life there; nevertheless, if you strive to have competitive pay, you should consider the payment in this location.
Aurora provides one of the most conducive locations for beginning a new life. However, like any other city, it has both pros and cons. But, when we conduct a thorough analysis, the city's pros outweigh its cons.
Suppose you aim to lead a more fulfilling life complimented by excellent work prospects, an improved standard of living, and affordable housing. In that case, Aurora is an ideal location for you to call home.