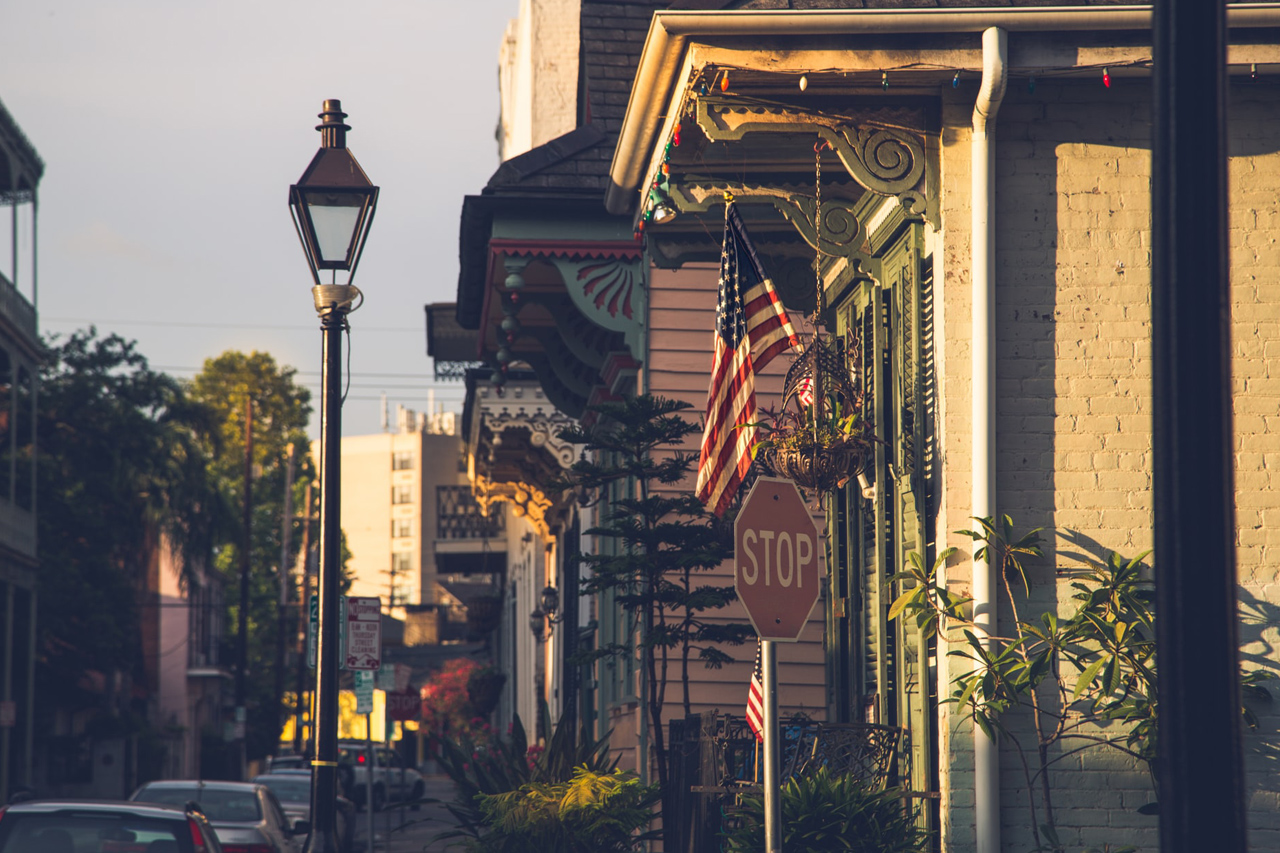 Do you wish to make your home in Louisiana? The cities of Louisiana have a lot to offer, but have you ever thought about moving to Shreveport?
Shreveport, a city of approximately 189,150 people along the Red River in the Bible Belt of northwestern Louisiana, is a diversified community.
It is one of the state's most prominent and also serves as the parish seat for Caddo Parish.
This third most populous city offers a wide variety of activities and attractions, including excellent dining options, shopping, and historical and musical sites.
Here, you won't find the Creole-Cajun atmosphere of New Orleans but rather the distinctive Ark-La-Tex culture — the shared traditions and customs of Arkansas, Louisiana, and Texas.
We have created several summaries of the pros and cons of living in many of the country's biggest cities, but today we're going to discuss one of Louisiana's best-kept secrets to brag about how great it is.
Here is a summary of the good and bad sides of living in Shreveport, Louisiana.
Is Shreveport a Good Place To Live In? – An Underrated but Vibrant City
The Good Side
Shreveport Is a Southern Melting Pot
The identity of Shreveport, Louisiana, opposite to that of New Orleans, is not anchored in Cajun-Creole traditions but rather in a culture that is a fusion of different aspects of the south.
If you live in this area, you are, believe it or not, only a two-hour drive away from Dallas.
The city is the commercial and cultural hub of the Ark-La-Tex area, where northeastern Texas, southern Arkansas, and northwest Louisiana intersect. This city combines parts of those other states into a joyfully fantastic combo.
Living in Shreveport means you must realize that even though you live in Louisiana, three other states are shaping your city's identity.
The City Is Well-known for Its Riverboat Casinos
Riverboat gambling has been taking place on the Red River in Shreveport for decades.
There are multiple casinos in the city, with the Boomtown Casino and Hotel, Diamond Jacks Casino Resort, Eldorado Resort Casino, Horseshoe Casino and Casino, and Sam's Town Hotel and Casino being the most notable.
These riverboat casinos line the waterfront of the Red River. They feature not only the traditional games but also lodgings, exquisite dining, live entertainment, and spas, in addition to providing the gaming floor.
The Horseshoe Riverboat Casino is significant in town and is open 24 hours a day, seven days a week. You should bring your cash and get on the boat if you want to go here.
The adjacent city of Bossier City is also home to several casinos, such as Boomtown Bossier City and Harrah's Louisiana Downs.
Therefore, you might find this location suitable if you enjoy going to casinos.
It Is Simple To Navigate the City
Since the 1870s, public transportation in Shreveport has had an exciting history. In the 1960s, buses began to replace trolleys and rail cars. Today, SporTran provides bus service on a significant scale, operating seven days a week across 28 routes.
If you commute by car, your one-way travel will be shorter — roughly 21 minutes instead of 26 minutes on US average.
Also, the city covers a tiny geographical region, making it easy to navigate the metropolitan area via its excellent motorway network.
The I-220 Outer Loop Freeway on the city's north side and the I-3132 Loop Freeway on the south side create an eight-mile loop around Downtown.
I-49 is cut in two by the Bert Kouns Industrial Loop, State Highway 526, which forms a southern circle. I-49 travels north to the Arkansas state line and south to Baton Rouge, while I-20 travels west to Dallas.
Five commercial airlines also provide service to Las Vegas, Dallas, Houston, New Orleans, Orlando, Atlanta, and Denver from Shreveport Regional Airport. This airport is only fifteen minutes from Downtown.
Amtrak also offers service to Dallas via this terminal's connection with the SporTran Intermodal Terminal.
If you want to make this place your home, you won't need a car because it has excellent public transportation and is extremely simple to get around once you get here.
The Place Provides Countless Outdoor Activities
Shreveport, lying beside the flowing Red River, is the place to go if you are seeking an exciting journey and a wide variety of activities.
Parks, zoos, and the most extensive rose garden in the United States are just a few outdoor attractions available to those who like the great outdoors.
A few amateur sports clubs in Shreveport and college sports are also popular in the city.
It is also home to several theatres and performing arts groups, including the Academy of Children's Theatre, the Marjorie Lyons Playhouse on the Centenary College Campus, and the Shreveport Metropolitan Ballet.
Shreveport's annual festivals and events are likewise prevalent. Major attractions are Mardi Gras, the Barksdale Air Force Base Air Show, the Highland Jazz & Blues Festival, the Red River Revel arts festival, and the ArtBreak Festival.
There are also numerous family-friendly parks, museums, and other recreation sites that you can enjoy in this area. These include the Shreveport Aquarium, the Sci-Port Discovery Center, the Shreveport Water Works Museum, and the Louisiana State Exhibit Museum.
You can also access many parks here, including Shreveport Riverview Park, Forest Park Cemetery, and Preston Avenue Park.
If you decide to make it your new home, you'll never run out of things to do on weekends in this city.
The Bad Side
It Is Known as "Ratchet City"
The city is known as "Ratchet City" because it is full of violence and crime.
Over the last several years, the term "ratchet" has made its way into popular culture and has become a common way to describe irresponsible behavior.
Although many people use and sometimes abuse the word, very few are familiar with its roots. This term began with a song and dance that started in this city.
In recent years, Shreveport has become one of the cities in the state with the highest rate of violent and property crime, second to New Orleans in that regard.
The city has a higher crime rate than other metropolitan regions of comparable size. In some sections of the region, the rates of violent and property crime are nearly double the national average.
Property and violent crime are above the US averages with 42.2 and 70.6, respectively. Even while youth criminality rates are rising, young people often have few or no opportunities to change their circumstances.
When determining whether or not to move here with your family, one of the factors you should consider is the level of violent and property crime in the neighborhood.
The City Struggles With a High Rate of Poverty
Not only does Shreveport have a high crime rate, but it also has a great deal of poverty. This poverty rate also makes a living less attractive, and there is not much available to assist individuals in breaking the cycle of poverty.
At 20.9%, the poverty rate is roughly 10% greater than the rate in Louisiana and double that in the United States.
The rise in homelessness is primarily attributable to the fact that local taxes have been raised to such a high level in recent years that residents in this region can hardly afford to pay for car insurance.
Due to the political atmosphere in Louisiana, the government has effectively shut down the only technical school that prepares people for solid entry-level jobs, worsening the state's poverty cycle.
What Is the Cost of Living in Shreveport? – A Tax-heavy but Worthwhile City
The Good Side
Shreveport's Cost of Living Is Reasonable
When you live in Shreveport, your overall cost of living will be 3% cheaper than the average for the state, and it will be 9% lower than the average for the country.
Here, the cost of living is far lower than the national average in every essential category, including groceries, healthcare, utilities, transportation, and miscellaneous expenses, including insurance, repairs, taxes, eating out, and apparel.
Therefore, if you want to reside in a city where your money goes further, this city is the perfect place for you to do it.
The Place Features Affordable Homes
In this part of the country, not only is the cost of living reasonable, but so is the cost of housing.
The cost of housing represents the most significant expenditure for most households in the United States, but Shreveport's housing costs are 25% less than the national average.
The median value of a property in the area is only $295,971, while the average rental price for a 2-bedroom apartment is approximately $748 per month. It makes housing in the region relatively inexpensive for new residents.
If you want a town to buy your first home at a price that won't break the bank, Shreveport is a fantastic option, particularly for young families just starting.
The Bad Side
It Has the State's Highest Property Taxes
Shreveport in Louisiana is home to the state's most expensive real estate taxes. As a result, most people who relocate to the area choose to set up their homes outside the city borders.
The average property tax in Caddo Parish is 0.49% of the home's value, which results in a median tax bill of $556.
Living here will also require you to pay a 9.05% sales tax, approximately 1.75% higher than the national average, and an income tax rate similarly higher than the national average.
Think about the taxes you will have to pay in this city before you decide to make it your new home so that you can determine whether or not it will fit into your financial plan.
Why Work in Shreveport? – It Has a Business-friendly Economy
The Good Side
Shreveport Has a Wide Range of Jobs
Even though the job market is poor, the industry is quite broad. Work opportunities in various professions are available to people of the Shreveport area.
At International Paper and Benteler International, you can find employment in commerce and manufacturing, while Ruby Shore Software is an excellent place to begin a career in technology and communications.
On the other hand, Willis-Knighton Health System and Dr. Reddy's Laboratories are also excellent places to begin a career in the health care business.
Walmart, AT&T, Verizon Communications, Target, and Capital One, among others, have their headquarters and substantial activities in the city.
Barksdale U.S. Air Force Base is among the region's top employers. Unknown to most people in the area, this town also has a flourishing film industry. This area has been filming several feature films and television programs.
According to Fortune Magazine, it is "The Best City To Start A Business" because of its robust economy and tax regulations that are favorable to business owners.
The great economic success that the state of Louisiana exhibited in the year 2020 has also garnered praise from the publication Area Development Magazine.
Therefore, Shreveport is an excellent choice if you wish to launch your professional life in a city home to a diversified labor force.
The Bad Side
The City's Economy Is Stagnant, and Its Income Is Low
Although Shreveport is business-friendly, unemployment is above average, and job growth is slow.
People who live there say that parts of the city are dying out, but others say that it is growing and that economic opportunities have grown in the past couple of years.
This area is a community that relies heavily on the service industry as its primary source of employment, and college graduates have limited employment possibilities.
This city's unemployment rate is 8.1%, higher than the national average of 6.0%. The job market grew by 0.3% and expects to expand by only 16.3% over the next decade – substantially less than the US's estimated growth of 33.5%.
Along with this city's relatively low unemployment rate, wages are below the national average.
Shreveport had a per capita income of $24,202, which was lower than the national per capita income of $28,555.
Due to the poor earnings and lack of economic development, most young people prefer to leave the city rather than move there.
It doesn't matter if you're relocating to Shreveport to launch your own company, need a secure environment for your family, or are interested in the city's distinct culture and way of life. This city is an excellent place to call home.
We genuinely hope that this article has been of assistance to you as you deliberate about whether or not Shreveport, Louisiana, is the place for you.