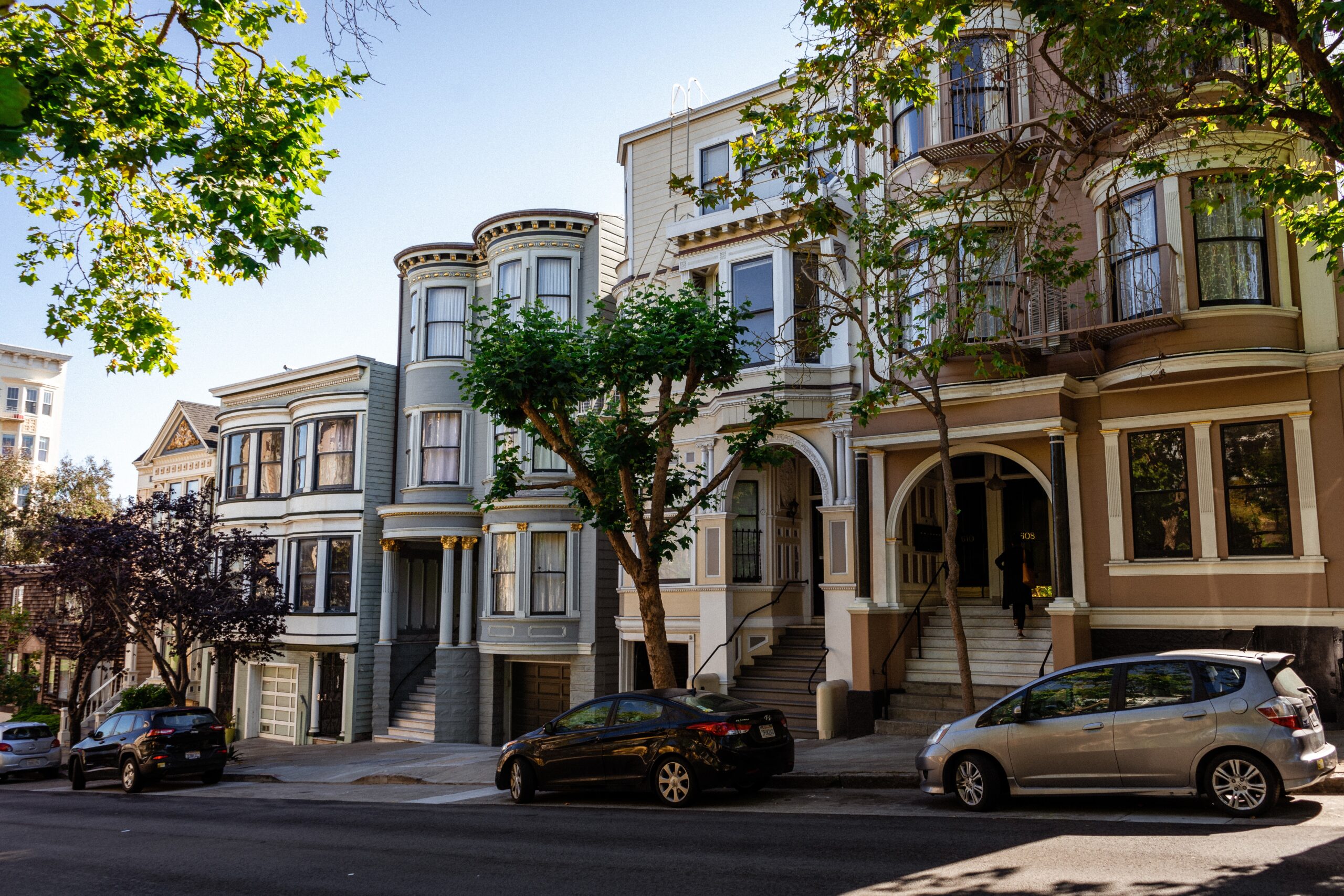 Anaheim is the best place to live than San Bernardino because it promises a good job market and exemplary schools. Contrarily, San Bernardino is cheaper but faces a high crime, unemployment, and poverty rate.
San Bernardino is at the Mountain Range base, offering breathtaking views. People of San Bernardino enjoy a thick suburban vibe, with most residents renting their houses.
Anaheim has since evolved into one of Southern California's most important cities. There are various activities and amenities for the entire family to enjoy.
If you plan to reside in California, Anaheim is the best choice compared to San Bernardino.
What are the Pros and Cons of Anaheim vs. San Bernardino?
San Bernardino faces a vexing crime rate yet has a fun and exciting downtown area and lower prices than Anaheim. In contrast, Anaheim's overcrowded streets result in traffic but provide plenty of leisure activities and outstanding schools.
Living in San Bernardino
Pros
Cheaper than Anaheim

Compared to California's coastal cities, the most important advantage of living in San Bernardino is that everything is cheaper.

Its cost of living is 10.4% more than the national average. This percentage may seem a lot. However, considering the cost of living in California is 49.9% more than the national average, you can understand how inexpensive San Bernardino is.

Groceries and healthcare are more affordable here than in the rest of the nation. Other necessities, such as transportation, are more expensive. This city is an excellent alternative to consider if you're seeking an affordable area to reside in California.

Fun and exciting downtown area

Downtown districts differ significantly. Downtown is, of course, meant to be the epicenter of fun and entertainment, but some towns fall short.

On the other hand, San Bernardino is not one of those cities. The downtown area has grown to be full of fun and excitement throughout the years, and there are many fantastic clubs and pubs for locals and visitors to enjoy.

If you're new to San Bernardino and looking for things to do, a trip downtown will undoubtedly simplify your search.

Splash Kingdom Waterpark and San Bernardino Mountains

Splash Kingdom Waterpark is in Redlands, just west of San Bernardino. It's the ideal way to fight the heat in Southern California, with acres of pools, rides, and slides.

This entertaining waterpark also has a trampoline park, a concert venue, and seasonal events such as a Halloween Haunted House.

The nearby San Bernardino Mountains provide a lovely backdrop for the city and many hours of entertainment. Fishing, skiing, hiking, snowboarding, and boating are just a few of the activities offered in the San Bernardino Mountains.

Historical monuments

You can find many noteworthy historical monuments in San Bernardino, including two officially part of historic Route 66.

The California Theatre, one of the Inland Empire's premier performing arts venues, offers Broadway musicals regularly. You can also find the first-ever McDonald's in this metropolis.

Farmers' Markets

Farmers' markets have been more popular in cities around the country over the years. Even though most of these markets have adopted the same setup, San Bernardino has chosen to go in a different direction.

Market Night is a San Bernardino event where vendors set up their tents throughout the evening. This event also includes live entertainment and other activities, making it ideal for anyone wishing to have some fun while avoiding the scorching heat.
Cons
High poverty and unemployment rate

The city's poverty rate is also high, attributable to its economy. Compared to prominent places like Los Angeles, there aren't as many opportunities here.

In 2019, the city's poverty rate was around 26%, with a typical family income of $45,834. The average household income is 50% lower than the national average, while the unemployment rate is 71% higher.

The city's situation has not improved significantly, and many people continue to live in poverty. San Bernardino County's unemployment rate was 5.2% in December 2021, considerably higher than Anaheim's 4.30%.

Vexing crime rate

San Bernardino's crime rate is a severe problem. The area's overall crime rate is 121% higher than the national average, while property crime is 99% higher. If you plan to reside here, you should be particularly vigilant.

The city's violent crime rate is much higher, at 248% more than the national average. If you live in San Bernardino, you are more likely to become a crime victim than in Anaheim.
Living in Anaheim
Pros
Leisure activities

The Anaheim GardenWalk is a tourist and resident attraction part of the Anaheim Resort. There are 440,000 square feet of retail establishments, restaurants, and entertainment for the avid consumer.

Thanks to the pleasant weather, residents may enjoy various outdoor activities year-round, including bicycling, golfing, or visiting the Oak Canyon Nature Center in Anaheim Hills.

Lower unemployment rate than San Bernardino

As of December 2021, Anaheim has an unemployment rate of 4.30%. Compared to San Bernardino's 5.20%, Anaheim offers more job opportunities.

Most job openings are in the tourism sector since the city is known for its fun-filled tourist attractions such as Adventure City and Disneyland. Hotels also provide substantial employment in the town.

Aside from its thriving tourism-related sector, the hourly pay is $19.29 on average. The average household income is $76,075, comparable to the LA-Long Beach-Anaheim metro area's average.

Outstanding education

Education is an essential factor for parents who want the best for their children. Because of Anaheim's outstanding education, children will learn a lot.

El Rancho Charter School, Anaheim Hills Elementary, Western High, Orangeview Junior High, Canyon High, and Crescent Elementary are among the best public schools in the United States with above-average test results.

Anaheim also provides a diverse range of educational opportunities. Anaheim is home to several private and public two-year and four-year institutions, making earning a degree simple.

Yorba Regional Park

Yorba Regional Park is a famous destination for people of all ages who enjoy spending time in nature.

The green space has numerous features such as volleyball nets, playgrounds, horseshoe pits, and over 400 picnic tables, which provide additional activities.

Yorba is prevalent throughout the day for various reasons due to its many features and tranquil environment. Walking to the sound of ducks calling in the morning, joggers pick up the pace along the scenic trails by afternoon.

Ideal for afternoon strolling

The Center Boulevard Promenade, a fashionable city street near the historic downtown Carnegie Library, is lined with boutique stores, local cafés, and beautiful apartments. This area is an excellent walk for an afternoon stroll.

The Hummus Bean, for example, offers casual meals and comfy seating, while Pour Vida, for nighttime entertainment, offers even more taste.

Jewelry, fashion labels, and sophisticated home furnishings are among the local gems found among the many retail stores lining the Center Street Promenade.
Cons
Traffic

Overcrowding significantly impacts traffic within the city and throughout the county. The city's reliance on vehicles, along with its proximity to Los Angeles and other neighboring towns, exacerbates the problem.

If you commute daily, you must prepare yourself for possible traffic.

Costly than San Bernardino

Both Anaheim and San Bernardino are in California. Although all California cities are known for their high prices and cost of living, some cities differ.

For instance, Anaheim and San Bernardino's overall living costs are higher than the national average, but the latter is cheaper. Anaheim's cost of living is 57% more expensive than San Bernardino's.

Anaheim's thriving tourism industry may be one reason for the city's high prices. Prices imposed on tourists affect the residents. The higher the costs, the more challenging it is to maintain a good quality of life.
Anaheim or San Bernardino – Which is more expensive?
Anaheim is 37.9% more expensive than San Bernardino. Prices of food, health, groceries, housing, and transportation except utilities are lower in San Bernardino than in Anaheim.
| | | |
| --- | --- | --- |
| Living expenses | Anaheim | San Bernardino |
| Housing | 257.1% | 128.1% |
| Food & Groceries | 102.5% | 98.3% |
| Health | 95.9% | 86.9% |
| Utilities | 97.4% | 109.1% |
| Transportation | 118.0% | 111.3% |
Data is 100 = US National Average
> 100 means more expensive than the national average
< 100 means cheaper than the national average
Housing
Housing fees in Anaheim are 100.7% higher than in San Bernardino. The total monthly rent for one person in Anaheim is $2,587, while San Bernardino's price is only $1,926 monthly.
Food & Groceries
Anaheim's food and grocery prices are higher than San Bernardino's. One kilogram of onion in San Bernardino is only $2.25, compared to $3.00 in Anaheim.
Health
Healthcare costs in Anaheim are 10.4% more costly. In San Bernardino, a payment for a doctor's visit is only $67.9, whereas it costs $108 in Anaheim.
Utilities
Utility fees are less costly in Anaheim compared to San Bernardino. The latter's expected price for basic utility fees can cost you $192.40 per month. Meanwhile, it costs lesser in Anaheim, only $153.19.
Transportation
In San Bernardino, transportation expenses are lower than in Anaheim. A one-way ticket for a local transit costs $2.00 in Anaheim, while it costs lower in San Bernardino for only $1.75.
Is Anaheim bigger than San Bernardino?
San Bernardino is slighter bigger in area size than Anaheim. However, Anaheim has a better economy and is slightly denser than San Bernardino.
As of 2022, San Bernardino has a 62.45 mi² area size and has a somewhat less dense population of 223,722. At the same time, Anaheim has a 50.88 mi² land area with a denser population of 350,986. Thus, San Bernardino is a less crowded city compared to Anaheim.
Despite San Bernardino's larger land area, the unemployment rate is much higher than Anaheim's. As of December 2021, San Bernardino has an unemployment rate of 5.20%. In contrast, Anaheim has a lower unemployment rate of 4.30%.
San Bernardino faces a job shortage that affects the city's poverty rate. The higher the unemployment rate, the poverty rate follows.
Therefore, San Bernardino is less crowded due to its lesser population and more extensive area. Nonetheless, Anaheim promises a much better economy.
Is San Bernardino safer than Anaheim?
San Bernardino has a troublesome crime rate. In addition, Anaheim is safer than San Bernardino, with a 46.76 safety scale. As a result, you are more at risk of becoming a victim of crime in San Bernardino than in Anaheim.
Anaheim has a safety scale of 46.76, safer than San Bernardino's safety scale of only 27.42. Besides the safety scale, San Bernardino has a high crime count of 72.58. Meanwhile, Anaheim has a lower crime count of 53.24.
Becoming a violent and property crime victim in San Bernardino is more likely than in Anaheim. The risk of becoming a violent crime victim in San Bernardino is one-in-67, whereas it is one-in-279 in Anaheim.
You also have a one-in-36 probability of becoming a property crime victim in San Bernardino. In comparison, you only have a one-in-39 possibility in Anaheim.
San Bernardino is considered a dangerous city. Thus, Anaheim is safer than San Bernardino.
Is Anaheim hotter than San Bernardino?
Both cities are in California with similar average yearly sunny days. However, San Bernardino has an annual average maximum temperature of 96°F; meanwhile, Anaheim has a lower average peak temperature of 85°F. San Bernardino is, hence, hotter than Anaheim.
The summers in San Bernardino are hot and dry. Meanwhile, the winters are lengthy, chilly, and partially overcast. The temperature ranges typically from 42°F to 96°F throughout the year, with temperatures seldom falling below 35°F or rising over 104°F.
Summers in Anaheim, on the contrary, are brief, hot, and dry. Winters are long, cold, and gloomy as well. Throughout the year, Anaheim's temperatures typically range from 46°F to 85°F. In addition, temperatures seldom drop below 39°F or climb over 94°F.
Anaheim and San Bernardino have the same yearly sunny days of 280. Nevertheless, San Bernardino experiences longer and hotter temperatures from mid-April to early November.
Hence, San Bernardino is hotter than Anaheim.
Is Anaheim better than San Bernardino?
San Bernardino's residents benefit from lower prices among other California cities and less crowded streets, but safety is a big issue. In contrast, Anaheim is a safer city with copious job opportunities. Thus, Anaheim is better than San Bernardino.
Even though both are California cities, they don't offer the same benefit to their residents.
Although the metropolis boasts cheaper living expenses than Anaheim, San Bernardino faces a job scarcity. This scarcity in employment opportunities led to an increased poverty rate and annual crime rate.
Contradictorily, Anaheim's advantages are way better than San Bernardino's. Anaheim offers a better economy, a safer space, and top-notch education.
Therefore, Anaheim is better than San Bernardino.
San Bernardino versus Anaheim – Where do you consider moving? Let me know your thoughts below.