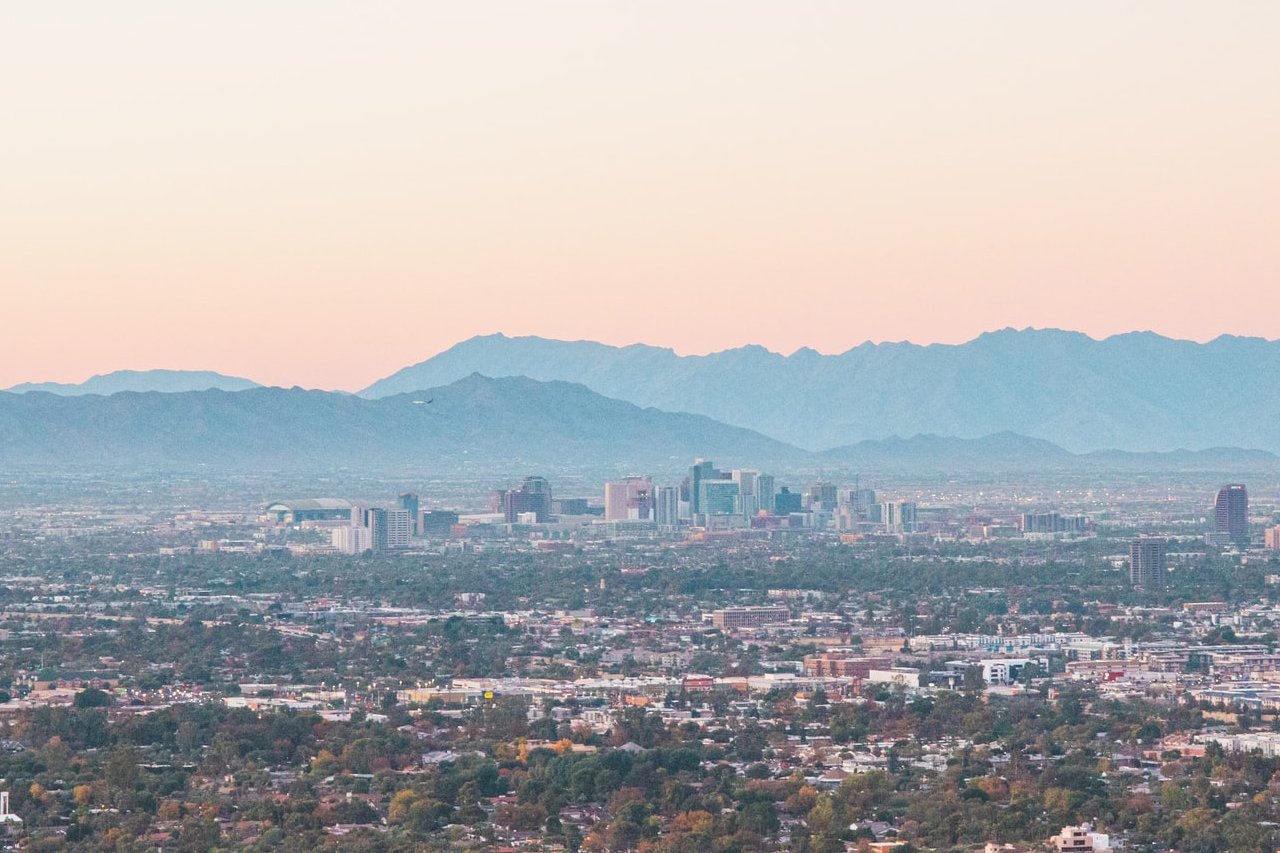 Known as the "Valley of the Sun," Phoenix, Arizona, is consistently the hottest metropolis in America. Arizona's capital city's scorching climate does not deter people from living there. Currently, Phoenix is a massive multicultural city with a 4,652,000 population.
Besides its sunny weather all year round, Phoenix is a must-visit for those under 21 who long for southwestern delicacies, hiking trails, scenic deserts, and alluring landscapes. With its vast land area of 517 mi², Phoenix never runs out of destinations to enjoy.
It can be challenging to select the best tourist spot to explore in Phoenix, considering its vast area. With limited time to traverse the entire city, this guide will show you the best things to do in Phoenix if you are under 21. In this article, you can expect a diverse list of indoor and outdoor activities you'll love in the Valley of the Sun.
1. Eludesions Escape Rooms
Robert Conover, an Air Force veteran, founded Eludesions Escape Rooms with his wife in 2017. The married couple sought help from experts in building distinctive Hollywood-themed escape rooms. You can find Eludesions Escape Rooms at 2710 W Bell Rd Suite 1200, Phoenix, AZ 85053.
Levels ranging from easy to complex, their escape rooms are custom-built to immerse you throughout the game. Each game is suitable for an hour and is open to any age. Families, novices, teens, adults, friends, or experienced players are all welcome to play. Hollywood-style theme rooms you can expect are Mad Hatter's Tea Party, Black & White, Case File X, The Painter's Collection, Runestone, and many more.
Escape from Oz is not one to miss among its nine escape rooms. The ever-so-magical, classical, and legendary Wizard of Oz escape room is in Eludesions Escape Rooms. In this game, Dorothy's life and the future of Oz are in your hands. Before the hourglass runs empty, you must find the stolen items to succeed.
2. Bowlero Christown
Bowlero Christown is a bowling establishment branch under the world's largest owner and operator of bowling centers, the Bowlero Corp. It started way back in 1997 when businessman Tom Shannon bought the Bowlmor Lanes. He then purchased the AMF Bowling Centers in 2013 and established Bowlero the following year. Tom Shannon revolutionized the bowling industry resulting in 300 bowling locations in the USA, including the Bowlero Christown in Phoenix.
In Bethany Home Rd, Phoenix, you'll find Bowlero Christown. This Bowlero branch is unique for its backlight bowling and vintage-inspired refuge. The bowling establishment promises interactive fun with glow-in-the-dark bowling lanes, old-school games, and an eccentric retro feel. They also offer large shareable meals to fuel up for all the activities.
For those looking for other leisure, Bowlero Christown offers a variety of recreational activities you can try. Arcade games, billiards, and table shuffleboard are among the ones you should not miss. With various activities to try, you'll have a great time for hours in Bowlero Christown.
3. Desert Botanical Gardens
A 50-acre desert garden's history dates to seven decades ago, when a small number of devoted locals recognized the need to preserve the enchanting desert environment. In 1939, the Desert Botanical Garden opened its doors, but activities came to a halt in 1942 because of World War II. However, this didn't stop people from supporting, conserving, and protecting the garden.
Your tour in the Valley of the Sun won't be complete without visiting the desert. The Desert Botanical Gardens has over 50,000 plants displayed in its outdoor exhibit. A showcase of desert plants from the Sonoran Desert and those worldwide are in the area. In Desert Botanical Gardens, you can also enjoy activities like the 'Dinner on the Desert,' 'Music in the Garden,' and 'Las Noches de Las Luminarias.'
Aside from those mentioned, another one to explore is its Butterfly Pavillion. It is a nursery space aimed to provide interactive opportunities for its guests. Reopened in 2017, the Butterfly Pavilion features live butterflies and lush garden plantings with an open-air structure of 3,200 square feet. Here, you can observe all the stages of the butterfly's life and, at the same time, know its deep relationship with the plants.
4. Different Pointe of View
Different Pointe of View, Phoenix's elegant American fine dining restaurant, is located in the Pointe Hilton Tapatio Cliffs Resort. The restaurant is perched 1,800 feet above the city on a mountainside. A scenic view of the Arizonian mountains and the city lights below will captivate your eyes as you dine in this restaurant.
The restaurant has been given AAA Four-Diamond status in Phoenix for the longest time. Over its 35 year history, it evolved into a memorable culinary experience that is relaxing and fun at the same time. Different Point of View's outstanding service, spectacular views, and a combination of American cuisine with Mediterranean influences make it a sought-after fine dining restaurant in the city.
Don't miss to savor the taste of every dish served, ranging from starters, salads, entrees, and desserts—chef's Risotto, Port Rosemary Braised Short Rib, among the food on its menu. The restaurant also has "Chef's Daily Feature" on its entrees.
5. Camelback Mountain
As Phoenix's most famous urban hiking spot, Camelback Mountain welcomes locals and visitors worldwide. This historic landmark is renowned for its 2,704 feet elevation. Its resemblance to the camel's hump and kneeling head is where it earned its name. Camelback Mountain once belonged to the Hohokam Indian Tribe and became a city park in 1968.
By hiking on Camelback Mountain, you'll be able to gain 1,200 feet of elevation. As you climb to the top, a panoramic view of the mountains greets you. Ocotillo, Creosote Bush, Saguaro Cactus are among the plants and flowers species you can find during the hiking trail. Camelback Mountain's hiking activities aren't only limited to professionals and are open to families.
There are two trails on Camelback Mountain: the Echo Canyon and the Cholla Trail. If you are looking for a more leisurely but longer course with scenic views, Cholla is for you. However, if you want a steeper and more challenging trail, go for the Echo Canyon Trail. Don't miss the opportunity to try the Valley of the Sun's number one hiking tourist attraction, no matter which one you choose.
6. Arizona Science Center
Established in 1984, Arizona Science Center was formerly known as the Arizona Museum of Science & Technology. Situated at 600 East Washington Street in downtown Phoenix, Arizona, the 140,000 square-foot science center's objective is to use science to inspire, educate, and engage inquiring minds.
Arizona Science Center offers events and attractions such as the Galaxy Gala, exhibitions, APS Solar Month, POP! The Science of Bubbles, Attack of the Bloodsuckers, etc. Its location is also near the other famous tourist spots in the metropolis. You don't have to travel far because of the area's accessibility.
Aside from the building's four-level exhibits and 5-story high theatre, the Dorrance Planetarium is among the largest planetariums in the USA. The dome, which featured a NanoSeam design, was the first of its sort at a science center or museum. It gives an immersive experience and showcases majestic artistic images that you've never imagined.
7. Phoenix Art Museum
The Southwest's largest fine art museum in the nation, Phoenix Art Museum, was built in 1959. For 60 years, the museum continued to open its doors to provide remarkable events and exhibits to inspire, stimulate, and enlighten people about arts. You can visit Phoenix Art Museum at 1625 N Central Ave, Phoenix, AZ 85004.
In the Phoenix Art Museum, you can find fine arts and objects from Europe, Asia, America, and Latin America. Other exhibitions such as photography and fashion are also in the museum. Yearly, the Phoenix Art Museum celebrates vibrant festivals and offers educational programs to its guests. If you are looking for live performances by artists, the museum never runs short.
After a long walk and interaction, don't forget to take the chance to relax in the alluring landscape of the Dorrance Sculpture Garden. You can also dine in Palette, a fine dining restaurant located inside the area. Lastly, you can also opt to purchase souvenirs from the Modern Museum Store.
8. The Farm at South Mountain
The Farm at South Mountain's sustainability vision started with Dwight Heard in the 1920s. It was then later purchased by Wayne Smith, who developed a gentler lifestyle that began The Farm that we know today. Following Pat Christofolo's purchase of the property in 2012, she is the person behind the property's transformation into the contemporary farm and agritourism attraction that it is today.
The property offers a Farm-to-Table Dining experience boasting self-sustainable ingredients. Freshly picked fruits and vegetables from the property are used to serve meals to its guests. Besides three restaurants inside The Farm, they also have Botanica's modern market. Additionally, it is currently one of Phoenix's international destinations, accumulating about 100,000 visitors yearly, and has hosted over 200 events.
It currently has three restaurants: Morning Glory Cafe, The Farm Kitchen, and Quiessence. Among these three, dining in The Farm Kitchen is a must. Besides being the property's original restaurant, it offers a picnic-type experience. They pack your lunches in a picnic basket while you choose a picnic table or take refuge under the shade of trees at Pecan Grove.
9. Arizona Renaissance Festival
Phoenix's 50-acre fictional village, the Arizona Renaissance Festival, made its first run in 1989. It also features a 16-stage theatre with a regular schedule of entertaining live shows reminiscing the life of people born in a 16th century English Village.
The Arizona Renaissance Festival is a one-of-a-kind entertainment attraction in the Valley of the Sun. Although it only runs from mid-winter to early spring, it has various activities and shows that guarantee a worthwhile visit. Live mermaid exhibits, jousting tournaments, arts & craft fair, feasts, petting zoo, and archery are the fun things you can look forward to in this dream-like village.
It may take an entire day to complete the 16th century English village adventure. However, its jousting tournament stands out in which the age of chivalry is not dead and is alive within the 5,000 seat arena of champions. As you watch the combat between two knights, root for your choice. After the tournament, meet your winner and his stead at the arena entrance.
10. Castles N' Coasters
Before adding its Ride Park in 1992, Castles N' Coasters was initially named "Golf n' Stuff." Considering it first opened in 1976, the entertainment park has been operating for more than four decades. With the purchase of two roller coasters, Desert Storm and Patriot, and a multilevel arcade, the park decided to expand to ten acres.
Castles N' Coasters isn't only a park rich with history, but it is also the perfect tourist destination for those who seek overflowing thrills. The amusement park currently has 150+ pinball and arcade games, six eateries, 4-18 hole mini-golf courses, and 20 rides and attractions. Some of the rides and attractions you can try are Beat Saber Arcade, Bumper Boats, Free Fall, Carousel, Flying Bugs in Spinning Tools, Junior Dixie Wheel, and Desert Storm.
If you are fond of anything to do with driving, Castles N' Coasters' Go Kart and Bumper Boats are a must! In Go Kart, you can challenge others on the racer track while the Desert Storm Roller Coaster drops and spins straight overhead. On the other hand, Bumper Boats are a fun activity where you can bump, dodge, and splash others in the city's sweltering heat.
11. Children's Museum of Phoenix
Children's Museum of Phoenix was once named Phoenix Family Museum at its foundation in 1998. The museum then changed its name in 2005 to properly convey its focus. Children's Museum of Phoenix then opened its doors in June 2008 after the renovation of the old Monroe School.
With more than 48,000 square feet of area, the Children's Museum of Phoenix is among America's top three children's museums. It is a magical and educational place full of creativity and fun designed for any age to play, learn, and enjoy together. Moreover, over 300 play experiences to explore on its three floors. Guests are also encouraged to touch everything inside, giving off a unique experience.
The museum's Bubbleopolis activity is a must-try. It is the museum's summertime favorite, which lets guests play with bubbles outside its historic entrance. The fun activity can get messy, and a change of clothes is needed. As a summertime favorite, it is the best activity to have fun against Phoenix's sweltering heat.
Phoenix's scorching heat does not appeal to everyone. Nevertheless, the metropolis boasts plenty of attractions and activities you can enjoy under the Sun's heat, even for those under 21. While having fun, of course, don't forget to hydrate and cool yourself to avoid any uncomfortable situations.
Were we able to provide you with an informative list of the best things to do in the Valley of the Sun? Do you think Phoenix is worth a visit despite its hot climate? Or do you want to add more depth to the list we provided? We are pleased to know more about your ideas and comments. We hope that this guide has convinced you to explore America's Valley of the Sun.