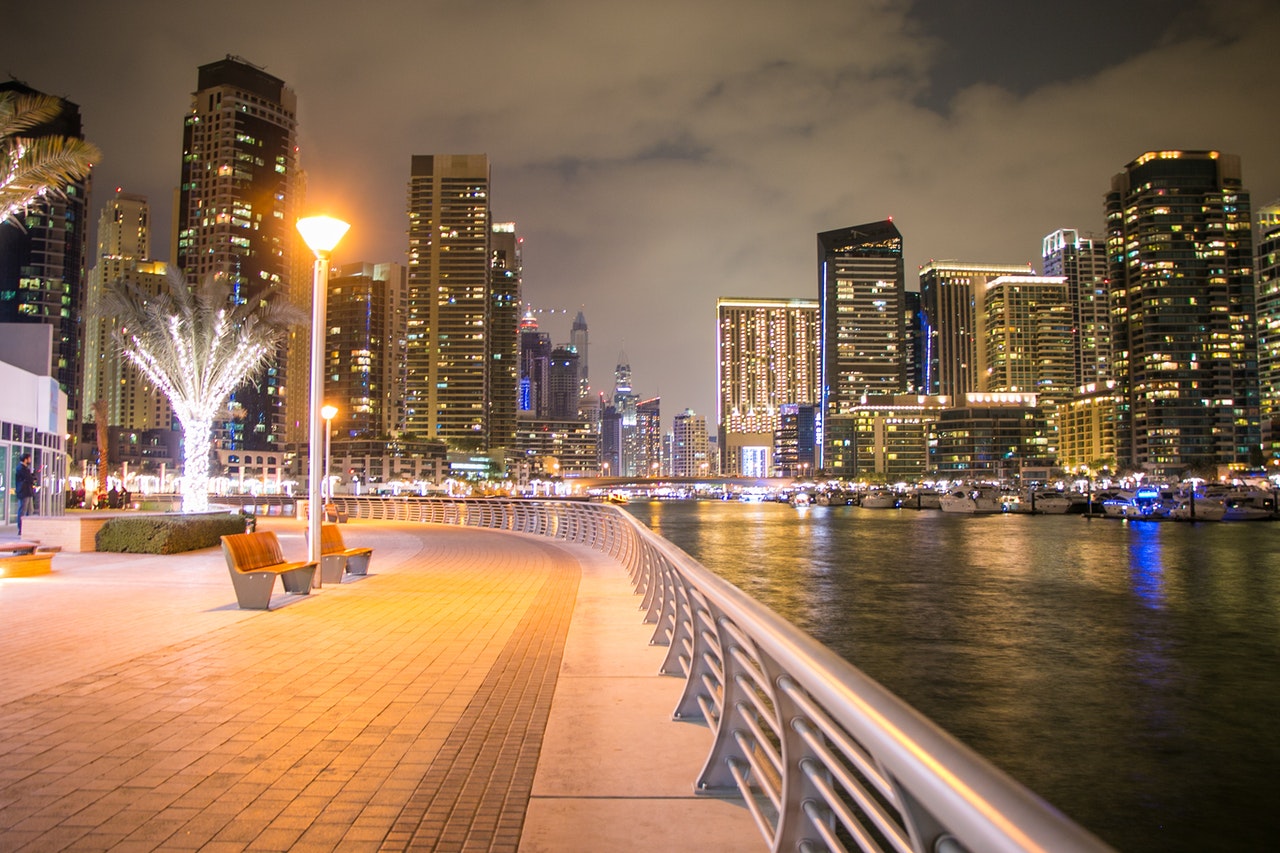 Dubai is a hub for luxury shopping. It is heavily saturated with luxury brands from all over the world. International shoppers visit the city because of the infinite choices for exclusive brands.
Dubai sells imported items and offers tax-free shopping for tourists. Despite VAT-free goods, luxury products in Dubai tend to be more expensive compared to the US. Dubai pays for import duties and logistics costs, making goods pricier.
You might be paying 25% more on fashion brands in Dubai than in the United States. Brands charge more in the Emirate because consumer spending is notoriously higher. Meaning, many shoppers spend their money on shopping when traveling to Dubai.
It had a reported $30.8B in international visitor spending in 2019.
The data came from Mastercard's Global Destination Cities Index.
It makes Dubai a highly profitable market for luxury brands.
Is Dubai good for luxury shopping?
Dubai is famous for its high-end experiences and luxury shopping. It is great for luxury shopping because of the extensive choices for exclusive brands. Most brands participate in shopping festivals and offer massive price discounts.
When it comes to luxury shopping, Dubai offers a wide range of product selections. These include the following:
Fashion Brands
Chanel: Chanel is a renowned French luxury brand with branches in the UAE and Dubai.

The brand offers fashion, fragrances, cosmetics, handbags, and more. You can see the brand's store in Dubai Mall, Mall of the Emirates, and Bur Juman Mall.

It offers super sales in Dubai, with people lining up outside the store. The brand gives significant discounts on fashion and accessories, watches, beauty, and fragrances. You can also get cheaper rates (10% discount) when buying Chanel at the airport in Dubai.

Gucci: Another top luxury brand in Dubai is Gucci. It sells jewelry, handbags, shoes, and watches in the Emirate. Gucci opened its first-ever store in Dubai in 2005.

You can see its store in Fashion Avenue, The Dubai Mall, Financial Centre Road. They also sell some of their pieces at Bloomingdale's Official Online Store in Dubai.

Valencia Shoes: Valencia Shoes have several outlets in Dubai. It has eight outlets in Mall of the Emirates, Mirdiff City Center, Dubai Mall, Marina Mall, etc.

The brand is one of the most visited shops in the Emirate because of the quality of its products. You can score a pretty good deal from the brand, especially during shopping festivals. They give up to 70% off in selected products.

Armani: One of the most favorite brands among men is Armani. It is a famous luxury brand focusing on garments men's collection. You can check both Emporio Armani and Giorgio Armani of the same company.

Armani has stores in the Dubai Mall and the Dubai Mall of the Emirates. You can also shop at their outlet stores in The Outlet Village in Jebel Ali for better deals. The brand participates in Dubai shopping festivals and gives exclusive discounts.

Jimmy Choo: For high-quality leather goods, Jimmy Choo will never leave you disappointed. It is a luxury brand known for handbags and shoes. The designs are comfortable to wear while still looking glamorous. It is available at Bloomingdale's Official Online Store in Dubai and The Dubai Mall.
Prada: Another renowned brand with a considerable presence in Dubai is Prada.
It is a luxury brand that offers bold and extravagant designs. Prada is an Italian brand with a great collection of beautiful pieces every season. It has a store in the Mall of the Emirates in Dubai.
Gold and Jewelry

Dubai is the City of Gold. If you want to score cheaper deals for gold, Dubai is the right destination for you. In any part of the UAE, gold is more affordable. You have a wide range of choices from necklaces, rings, bracelets, and brooches.

You can head to Dubai Gold Souk, which is the largest gold market found in Deira. The prices of jewelry in this commercial business district are much lower. You also have the option to bargain about the cost for further reduction.

Electronics

Dubai is a highly penetrated market for consumer goods. If you are searching for vast selections of electronics items, Dubai has a lot to offer. Brands like Apple, Samsung, Sony, and others have stores in the Emirate. Other electronics that you can find in Dubai are laptops, tablets, and LED TVs.

However, do not expect that you will be paying less for electronics products. Apple, for instance, is still cheaper in the US compared to Dubai. The new iPhone 13 is the most affordable in the US that can sell as low as $799. You can get the same product in Dubai at $925.21

Perfume

Expensive scents and perfume are plenty in Dubai. As perfume is an integral part of every Arab life, perfume brands cater to locals and tourists. There is a considerable market for perfume in the UAE, and if you are looking for more choices, Dubai is the place to visit.

You will have a variety of scents from the top luxury brands in the world. Even the Oudh, the rarest and the most expensive perfume, is available in Dubai. Bukhoor, another rare scent filled with luxurious smell, is also in the city. The cost of these scents is almost half the price compared to the western countries.

Watches

If you are looking for a designer's watch at a reasonable price, Dubai has something for you. You can find a Rolex watch almost 25% cheaper compared to the global market price. Some stores offer half the price, especially during a holiday sale.
What are the most popular shopping places in Dubai?
Dubai has a long list of shopping centers for all types of consumers. Dubai Mall and The Mall of Emirates are the most popular shopping places in the Emirate. There are medium to small-sized malls, souks, and outlets that add to Dubai's shopping fleet.
Dubai Mall

Dubai Mall is the second-largest shopping mall across the globe land area. It is an essential part of Downtown Dubai with almost 1,200 retail stores.

The Dubai Mall also has two anchor department stores and 200 food and beverage outlets.

The mall has an adjoining 5-star hotel with 244 rooms and 449 serviced residences.

It caters to different high fashion brands with over 70 luxury signature stores.

Mall of Emirates

The Mall of Emirates is a shopping resort located in the center of Dubai. It is home to more than 630 brands in a land area of approximately 233,467 sqm. The place has various department stores, fashion and lifestyle boutiques, and electronic zones.

It also caters to more than 80 luxury brands. Like the Dubai Mall, the Mall of Emirates has two adjoining luxury hotels. It includes the Kempinski Mall of the Emirates and the Sheraton Dubai Mall of the Emirates Hotel. With this, it became one of the top destinations among families and friends.

The mall received the recognition of being the World's Leading New Shopping Mall. It is one of the high-rated shopping centers based on Forbes ranking.

The Outlet Village

If you search for the best place to score big deals on branded items, you should go to The Outlet Village. It is an Italian-inspired shopping center full of luxury brand stores. Brands like DKNY, Carolina Herrera, Coach, Roberto Cavalli are some of the few finds in the mall.

It is the best place to start when looking for branded items at a much discounted price. The product prices are often at a deducted price as high as 50%.

Dubai Outlet Mall

For a super discounted price, you can head to the Dubai Outlet Mall. The place is famous for brands like Harvey Nichols, Boutique 1, and Bloomingdale's. The stocks from these brands are the cheapest since the mall receives last season's items. Other high-end brands you can check are Stella McCartney, Givenchy, and Tods.

Retold

Retold promotes second-hand purchases, so the prices are low. Sian Rowlands founded Retold to encourage people to be practical in their investments. It also advocates wise buying by choosing long-lasting and well-made products. In this way, people can save more and discourage mass production. It promotes environmental awareness and helps reduce waste coming from retail and fashion.

Garderobe

Garderobe is famous for selling pre-owned brands like Chanel, Alexander McQueen, Dior, etc.

In this way, the brands became more affordable for average buyers. You can buy the luxury brands at hugely discounted prices without breaking your bank. Most of its items came from the elite class, who renewed wardrobes from time to time.

You are sure that the products are authentic despite the price. The place does not fall short of items since the elites regularly update belongings.
What is the best time to shop in Dubai?
You can shop in Dubai all year round. But if you want to get the best deals, the great time to visit Dubai is during shopping festivals. There are three major shopping events in the city. These are the Dubai Shopping Festival, Dubai Summer Surprises, and Gitex Shopper.
Dubai Shopping Festival (DSF)

The DSF is open during the winter season. It is the best time of the year where people flock to the malls to get deals and surprises. The festival starts in January, wherein all malls across Dubai participate. During this time, the Emirate gives significant discounts in most of the shops. It is a major shopping event in Dubai where you can receive plenty of prizes and freebies.

Mega malls even offer prizes like luxury vehicles, real estate, gold, and more. If there is one great activity to watch out for, DSF should be at the top of your list.

Dubai Summer Surprises (DSS)

Another main event to experience in Dubai is the DSS. Shops and malls across the city join the activity in July. It is a way of the government to encourage people to go out during the summer season. Shopping malls and establishments will set up their stores to attract more consumers.

During this time, Modhesh – the DSS mascot, will appear, indicating the beginning of the event. You can visit any mall in the city, and get great deals and shopping discounts. If you want a more interactive way to celebrate the festival, the World Trade Center has tons to offer. Parades and stage shows are also on display as part of the monumental occasion.

Gitex Shopper – Gulf Information Technology Festival

Gitex is for people looking for the best consumer electronics at a discounted rate. It happened in two seasons – Spring and Autumn Edition. Most consumer electronics and those related to IT are vastly on sale.

If you want to update your gadgets and home appliances, you can wait for Gitex Shopper. You can also head straight to the Dubai World Trade Center for big deals and gadget promos.

Dubai has the reason to be famous for being a luxury shopping hub. Its reputation as a shopping haven grows year after year. With its limitless number of malls and shopping centers, it can cater to all types of shoppers. If you plan to shop in Dubai, take note of the places and festivals to enjoy the best promos and deals.