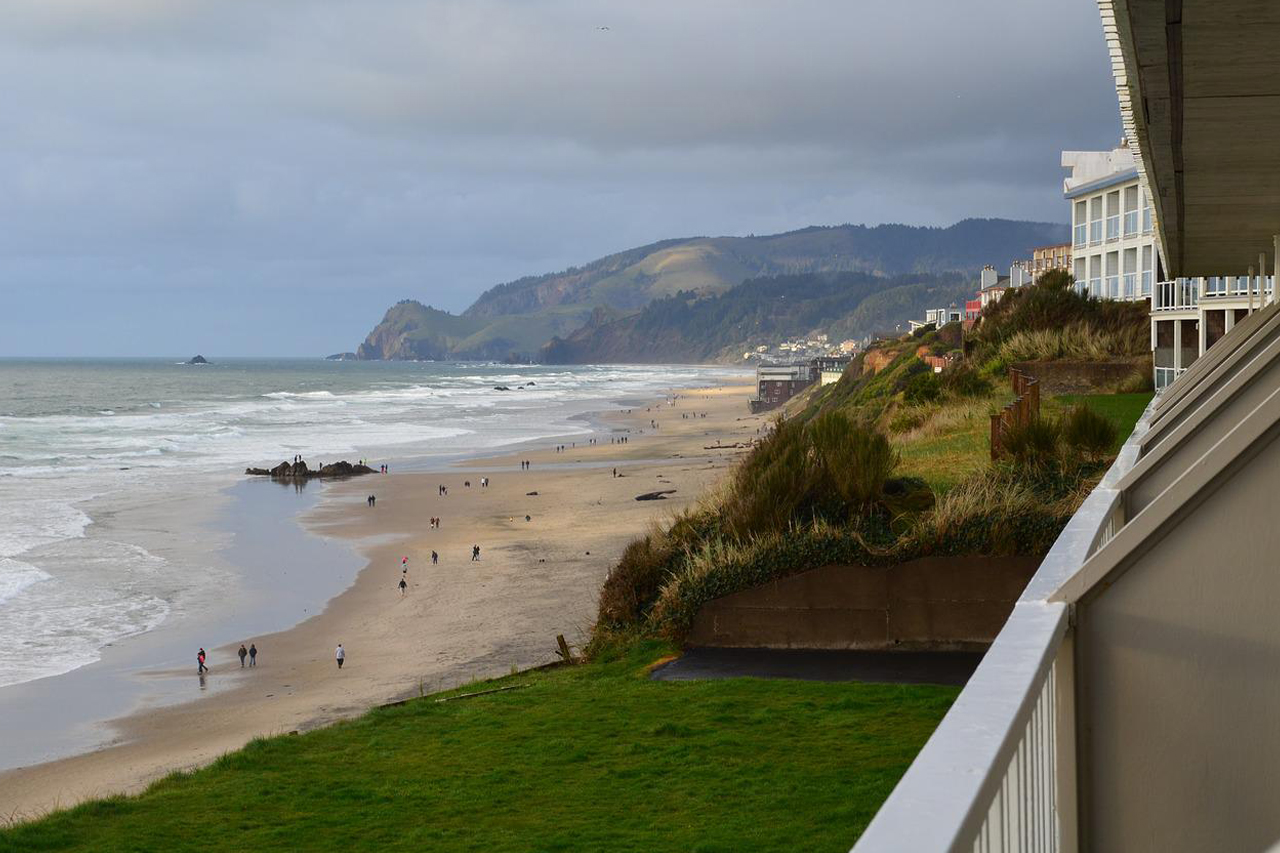 Lincoln is a better place to live in compared to Anaheim. It has a thriving craft beer scene, museums, galleries, and live music performances. Meanwhile, Anaheim has a lot to offer regarding entertainment and amusement parks.
People move to Lincoln, Nebraska, because of its robust economy and affordability. Lincoln is one of the most livable cities in America that provides myriad opportunities to its residents. It is a powerhouse for education, advancement, and economic growth.
On the other hand, Anaheim is a gem located at the heart of Orange County. The city is known for its Disneyland Resort and entertainment industry. It is a bustling city with millions of tourists visiting every year.
What are the Pros and Cons of Anaheim vs. Lincoln?
Lincoln is an affordable city with a robust tech industry but prone to natural disasters. On the other hand, Anaheim enjoys pleasant weather all year round, but the cost of living tends to be very expensive.
Living in Lincoln
Pros
Affordable cost of living

Based on the US data, the cost of living in Lincoln, Nebraska, is lower than the US median rate. The average home value is only around $175,000. Meaning it is way more affordable to live in this city than in other areas in the United States.

Rent is pretty affordable, too. You can find a 900 square foot apartment in this city for only $745. When you compare it to other cities in the state with a monthly rent of more than a thousand dollars, the rate in Lincoln is very cheap.

Employment opportunities

Employment is a significant factor when relocating to a new city. In Lincoln, you will never have difficulty finding a job. The city ranks number one in the United States for job creation.

Jobs in the tech industry are abundant in this part of Nebraska. It has a low unemployment rate and offers a salary rate more than the national average. As a part of Silicon Prairie, you can benefit from the city's massive economic growth.

Exceptional education system

Lincoln puts high regard on its education system.

The city exhibits consistent high graduation rates and outstanding ACT scores. Lincoln Public Schools ranks top among most of the cities in America.

The city invested $250M for facility upgrades of public schools and learning centers. In this way, Lincoln can provide an excellent learning environment. As a result, a significant percentage of its population obtained a high school diploma and can pursue higher education.

Big city charm in a rural setting

Living in Lincoln offers you a unique lifestyle that you can appreciate. The city has already attracted 300,000 residents because of its big-city charm in a rural setting. They can enjoy world-class city amenities without an around-the-clock kind of lifestyle.

Food, entertainment, and recreation

There is a wide range of exciting stuff you can experience in Lincoln. The city is not only for education and career advancement, but it offers entertainment opportunities, too. You can enjoy the great outdoors, indulge in its culinary scene, explore shopping centers, etc.

Great outdoor

Lincoln offers your more than 130 miles of walking and bike trails around the city. You can go about anywhere by walking or cycling. Parks in the town are also broad, where you can run, stroll, and bike.

Food culture

The city offers you a delicious slice of Midwest American cuisine. You should try Toast, Beacon Hills, and the Green Gateau to taste authentic Midwest flavors. You can also visit the Haymarket District and experience loads of restaurants. Chops, cocktails, and corn on the cob await you when you move to this city.

Art museums and live music venues

For arts and music lovers, this city will never disappoint. The city has a wealth of cultural attractions to keep you entertained from day until the night.

You can watch major acts at the Pinnacle Bank Arena or watch random bands perform at the Pinewood Bowl Theater. It would help if you visited the Lied Center for Performing Arts on the UNL campus for classical performances and Broadway shows.
Cons
Natural disasters

Nebraska is located in an area called Tornado Alley. There is a high chance that you could experience high twisters when you move to this city. Thus, it would help if you always were prepared when you choose to live in Lincoln.

Extremely flat

Lincoln is a broad prairie. The city is insanely flat where you only see grasslands in its open spaces. If you are looking for mountains and oceans, this city is not for you.
Living in Anaheim
Pros
Thriving job market

Anaheim has a booming tourism industry, and most of its city earnings come from this sector. Disneyland Park, for instance, generates thousands of jobs for the city residents. It contributes to the city's low unemployment rate of 2.4% in 2019.

Weather

If you are seeking a place with pleasant weather, you have come to the correct city, Anaheim. You can experience abundant sunshine and warm weather in this city. You can enjoy summer activities like picnicking and swimming all year round.

Leisure and entertainment

Aside from being home to the 'happiest place on earth, Disneyland, there are tons of activities to try in Anaheim. You can also check out the following:

Green spaces
Yorba Regional Park
Dad Miller Golf Course
Boysen Park
Camelot Golfland
Museums and galleries
Muzeo Museum & Cultural Center
Medieval Times
Center Street Promenade
House of Blue Anaheim
Shopping
STC Anaheim GardenWalk
Anaheim Plaza
Anaheim Town Square
Food
FiRE+iCE
The Pizza Press
Ralph Brennan's Jazz Kitchen
Napa Rose
Healthy Junk
Cons
High cost of living

Anaheim receives a cost of living index of more than 152. Meaning it is 50% higher than the US average. You will also find that living here will cost you more compared to other cities in the state of California.

Real estate

It will be an uphill climb if you want to become a homeowner in Anaheim. Owning a property can be challenging because it has a highly competitive housing market. You need $700,000 to buy a house in Anaheim.
Anaheim or Lincoln – Which is more expensive?
Anaheim is way more expensive than Lincoln. The percentage cost of living difference between the two cities is about 69.5%. Housing cost is almost three times higher than in Lincoln.
| | | |
| --- | --- | --- |
| Living expenses | Anaheim | Lincoln |
| Housing | 257.1% | 78.1 |
| Food & Groceries | 102.5% | 97.4 |
| Health | 95.9% | 124.5 |
| Utilities | 97.4% | 92.3 |
| Transportation | 118% | 76 |
Data is based on 100 = US National Average
> 100 means more expensive than the national average
< 100 means cheaper than the national average
Housing cost
Housing cost is very expensive in Anaheim compared to Lincoln. You need an amount of $700,000 to afford a house in Anaheim while only $180,600 in Lincoln. It is easier to become a homeowner in Lincoln than in Anaheim.
Utility cost
The cost of utilities in Anaheim and Lincoln are affordable. These cities have utility rates below the national average. Both cities pay a utility cost almost 5% lower than other major cities in the United States. Gas and water rates are relatively low, too.
Food & groceries cost
Eating out and grocery shopping is more costly in Anaheim than in Lincoln. The rate of food and groceries in Anaheim is also higher than the US median rate. You will be paying 3% less on these items when you choose to live in Lincoln, Nebraska.
Transportation cost
Anaheim has a poor public transportation system and is way higher than Lincoln. You will be paying 30% more when you go on a public commute in Anaheim.
Meanwhile, transportation cost is cheaper in Lincoln and more comprehensive than in Anaheim. There are plenty of bike trails that make the city less costly.
Health care cost
Health care services in Lincoln are much higher than in Anaheim. Essential medical services in Nebraska are around 24% higher than the US median rate. Anaheim offers a more affordable rate which is also slightly below the country's average.
Is Anaheim bigger than Lincoln?
Anaheim is more densely populated than Lincoln, Nebraska, population. It has a land area of 99.050 square miles, while Anaheim only has 50.8 square miles. Lincoln is more significant than the city of Anaheim.
The second-most-populous city in Nebraska is Lincoln. It also ranks 73rd in the entire United States. Lincoln is an economic and cultural center of Nebraska where people settle due to an array of opportunities. It is a large metropolitan area in the Midwest, too.
Meanwhile, Anaheim is a crowded area in Orange County with an ever-increasing population. Aside from the number of residents, the city is constantly crowded because thousands of tourists visit every day.
Is Lincoln safer than Anaheim?
Lincoln's metropolitan area has a violent crime rate lower than the US median rate. It is a safer city than Anaheim, with a violent crime rate compared to the national average. Both cities are considered safe places in the United States.
Residents in Lincoln are friendly, compassionate, and accommodating. There are only minor crimes associated with the city.
Incidents of theft and burglary are the only ones recorded by the police department.
Meanwhile, Anaheim can boast about its relatively safe neighborhoods. The Platinum Triangle and Anaheim Hills are two of the best areas to buy a house in this city. You can enjoy 24/7 security when you move to Anaheim, too.
Is Anaheim colder than Lincoln?
Lincoln is colder than Anaheim, with an average low temperature of 14 degrees. Anaheim's lowest temperature can only go 46 degrees. Lincoln has a humid continental climate, while Anaheim has a hot semi-arid climate.
If you relocate to Lincoln, you can experience all four seasons. Winter in this city is cold and dry with little precipitation. Summers here exhibit concentrated rainfall with a high chance of tornadoes.
Anaheim enjoys pleasant weather all year round. You have plenty of time to go on a hike or visit nearby beaches like the Longbeach. With this kind of climate, you can essentially enjoy the great outdoor.
Is Lincoln better than Anaheim?
Lincoln is a better place to live if you want an affordable city with excellent amenities. On the other hand, Anaheim is more desirable if you wish for pleasant weather throughout the year.
From an economic point of view, Lincoln is a great place to relocate. It has plenty of opportunities for young professionals, particularly job searchers. Its booming tech industry generates plenty of employment every year.
Meanwhile, Anaheim is also a great city with tons of entertainment options. It is a family-friendly city offering loads of activities for your kids. Disneyland and Adventure City are some things you should not miss here?
Ready to move in? Anaheim or Lincoln? Share your thoughts below.