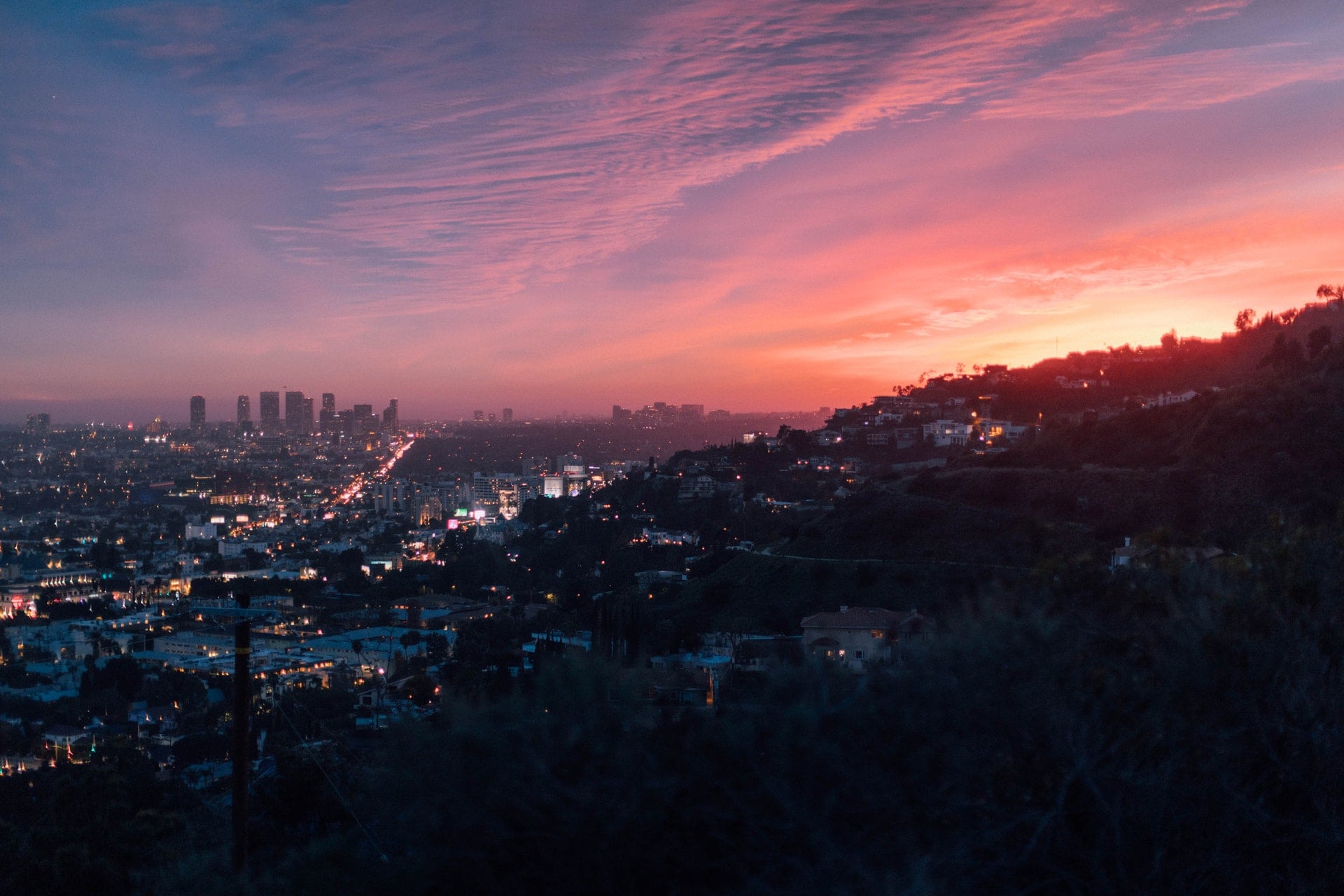 Is LA better than New York? This is an age-old question that has hounded individuals looking to move into either city.
Life is better lived in LA than in New York. For starters, the cost of living is lower. Both cities may be higher than the national average, but LA's is lower than that of NYC. This is the reason for the influx of tourists of immigrants.
And speaking of which, LA is more diverse compared to New York. This brings to the surface the diversity not in its residents but in its cultural influences as well.
There are different advantages and disadvantages of living in each city. But in general, LA is a sure win.
Is it better to live in New York or Los Angeles?
Life is always better in Los Angeles than in New York. The great weather is always the first reason why people love LA more than NYC. Living in LA also gives you easy access to outdoor activities. Add to that is the more affordable cost of living. LA also exudes a more relaxed vibe, making it more attractiveto those wanting to move in.
Let's discuss them one by one.
LA Locals and the Chill Vibes
Los Angeles exudes an air that is more relaxed than NYC. This, in turn, reflects how its people live their lives. The locals of LA are more laid back. There is less stress in LA compared to that of NYC. When it comes to the vibe, LA is better than New York.
The super chill vibes of LA is perhaps the reason why people stay. Honking horns are very common while one traverses the New York traffic. The honking provides a much stressful vibe. People in New York seem to always be in a hurry. They seem to always be angrier than those from LA.
New York is magical. But its locals employ a fast-paced lifestyle. This, in turn, adds up to the stress. One minute of being late for an appointment is seen to be wasting somebody else's time.
The stress and the fast-paced lifestyle makes living in New York less attractive to most.
Amazing LA Weather
Los Angeles has amazing weather compared to that of New York City. This is one of the major reasons why people move in. LA, on average, has 36 days of rain per year. This is less than rainy days in New York. Snow in LA is also very rare.
It is just but natural why people get more attracted to Los Angeles than New York. The weather in New York is way colder in winter. It is hot and humid during the summer. Plus, depending on where you are in the state, the weather can vary.
For example, the Adirondacks tend to be colder in winter and may even be cooler during summer. This is also the area that does not see bouts of heat waves that happen about 2-3 times during the summer season.
While this is an advantage, this area can also be super cold during the winter. Temperatures can even go below zero. Other places with lower elevations are in better situations during winter. But summer in these areas can be terrible.
The weather in LA allows for its locals to get enough Vitamin D. It has lots of sun all-year-round. In general, LA's weather ranges from mild weather to hot weather. Most of the year is dry, especially during the summer season.
Winter is always the season when the city of LA gets enough rain. Snow in this corner of the world is rare to none.
Public Transport
New York City wins in this aspect. New Yorkers get the chance to walk to work every day. This has many advantages. Walking is an exercise. It also costs nothing to walk. LA is more of a car city. This adds up to the cost of those that live in LA.
Commuting in NYC, however, is also better than in LA. The city has a subway system that, while old, still serves its purpose. New Yorkers commute through the subway all the time. The system is extensive and has always worked for many years.
LA's subway system is underutilized. This is so different from that of NYC, where New Yorkers take the subway every day.
Los Angeles is a city of cars. While this may pose additional costs per month, this could work to one's advantage. The advantage is mostly for those who know how to drive. The disadvantage of owning a car is that this is more expensive compared to commuting in NYC.
This is why, in this aspect, New York wins.
A World of Diversity
The city of Los Angeles is one of the most diverse cities on Earth. The city is home to people from about 140 countries. The city is also home to individuals that speak an accumulated 86 languages. Because of its immigrant-friendly laws, Los Angeles is famous to those that want to find a better life in the US.
The city of LA is home to a large immigrant community. These communities are diverse. One can easily find LA residents from Korea, Iran, Mexico, and Latin American countries. Everywhere in LA, you see signs in varying languages.
Restaurants and grocery stores are also diverse. One can easily find a lot of Asian stores. In another part of the city, you can have Mediterranean ingredients without a hassle at all.
If you are in LA, you can easily satisfy your cravings for Thai or Indian food. Restaurants serve authentic dishes from different parts of the globe. These are common in LA. While New York has diversity as well, the level is not as high as that of LA.
Almost 50% of LA's residents are from Latin American countries. There is roughly 11% Asian in the city. And about 10% of these residents are African-Americans.
This allows for a rich mix of cultures from different parts of the globe. All these cultures combine and easily co-exist. This is why most people refer to LA as the city of many nations.
Access to Outdoor Activities
The weather in Los Angeles allows for its locals to spend more time outdoors. Because of this, residents of LA are fitter than those from NYC. The American Fitness Index says so, ranking LA on the 27th spot compared to NYC's 32nd position. This provides LA locals with a better lifestyle. They have more access to outdoor activities. Such access contributes to their overall well-being.
Although you get access to Central Park in NYC, LA has Griffith Park as well. Aside from that, LA also boasts of many more beaches that allow its locals to get more sun. These beaches are also perfect for a swim, dive, or surf.
LA is also not just about the beaches. A short drive away, and you get yourself your dose of regular hiking activities. The city of LA is close to the mountains. These mountains are ideal for activities outdoors all year round.
New York City, on the other hand, has the kind of weather that limits outdoor activities. One cannot go on a run or practice yoga outdoors anytime they wish. The rain, the heat waves, or even the snow can ruin one's plans of spending time outdoors.
Besides, NYC is teeming with buildings and skyscrapers. The city's just not an ideal place for outdoor activities.
Is it cheaper to live in Los Angeles or New York?
Taking into account all costs, living in LA is cheaper than living in New York. Both cities are expensive. Both of their expenses are higher than the national average. But while New York's is 120% higher than the national average, that of LA is only 43%.
New York City is the 7th most expensive in the US. Los Angeles is in 46th place. This is out of 499 cities and metros in the country. Suffice to say, living in LA is more affordable than New York City.
Rent and Housing
Rent in New York City and LA are both higher than the national average. This is true for all types of properties – studio, one-room, and three-room apartments. The average rent for a one-bedroom in New York City is $2000 per month. LA's is at $1,300 per month. The national average is at $950.
This does not mean that one cannot rent a $1,000 apartment in New York. In fact, if you look hard enough, a viable option is waiting to be discovered. But these options are rare in New York.
$1,000 for an apartment is hard to find in New York. And if ever there are $1,000-apartments, these are closet-sized apartments. Most of the time, these units are on the 4th or even the building's 5th floor without an elevator.
LA, on the other hand, is a different story. For $1,000 or more, you can get a house in a much desirable neighborhood. It may come with a backyard and is large enough even to welcome a pet. You get your kitchen, a dining room, and a living room if you are lucky enough.
When it comes to the costs, both cities have exceeded the national average in rent. The variance between prices may not be that much. But what sets LA apart is the quality of accommodations you get for such a price.
That $1,000 apartment provides you with a comfortable house in LA. The same amount in New York provides a cubbyhole for accommodation. Plus, it can even be in some dark alley in Brooklyn. There lies the difference.
Clothing
Clothing cost is something that most people forego when considering a move. In LA, this is much cheaper than in New York. The culprit is the weather in New York. New York's weather requires one to wear many pieces worn on top of each other. LA allows for one to wear light tops without the need for heavy pieces of clothing.
One's wardrobe in LA becomes less. Yes, there is a need to wear boots and jeans once in a while during winter in LA. One also has the need for a coat or two during cold nights. But the wardrobe is obviously cut into more than half when you live in Los Angeles.
This is also the same story when it comes to footwear. When living in LA, one can already throw away all the other heavy boots that are needed in New York. LA requires boots only during winter. Throughout the year, light shoes are suited for any occasion.
Plus, flip flops are also more acceptable in LA than in New York because of the beach vibe. Must we state the obvious? Flip Flops are lighter. They are more casual. And most important of all, they are way cheaper than leather boots.
Food in LA = Food in NY
When it comes to food and drinks, the costs can be quite similar. Groceries in LA are cheaper, but the price difference is not that excessive. New York, however, is cheaper when it comes to fast food. This is because the city offers hundreds of options in food. Food trucks and other low-cost eats provide for cheaper meals in NYC.
LA, on the other hand, wins when it comes to dining out. It provides locals with many healthy food choices. Most of its ingredients are farm-fresh and are devoid of various chemicals.
And while New York's food choices are more affordable, these do not mean they are healthier. Plus, food options in New York are better paired with alcohol or a bottle of soda. So, while the food choices are cheaper in New York, health benefits tend to be lower.
Recreations
Because of its geological make-up, recreations in LA tend to be more affordable than that of New York. LA has many beaches. The beaches are cheaper sources of recreation. Aside from these, there are hikes to be had in LA's many mountains. And because of its weather, it allows for a few more recreations outdoors that are cheaper or free.
Speaking of outdoors, movies shown in parking spaces are common in LA. These movies are always free. They are also everywhere. It is only a matter of preference where one must go, depending on the movie that shows.
New York City has public libraries. There are also free performances on the streets. But these recreations cannot compare to those that are in LA. New York has Broadway. New York has many museums and art galleries. But all these need one to shell out to enjoy.
LA has the great outdoors that provide all the recreation that you need. While there are also museums, galleries, and even shows in LA, these are far less than those in New York. What makes LA the better choice is that it provides for cheaper alternatives than New York does.
Conclusion
Differences aside, both cities are great. Los Angeles and New York city both have amazing options in just about anything. Rental prices for both are higher than the national average. There are as many food choices in LA as there are in New York.
But despite these similarities, LA is the better place to move to. This is for varying reasons. LA is more affordable than in New York. LA has great weather, amazing people, and a more relaxed vibe than New York. And last, LA has more outdoor activities for you and your family.
All these, and more, make LA better than New York City.