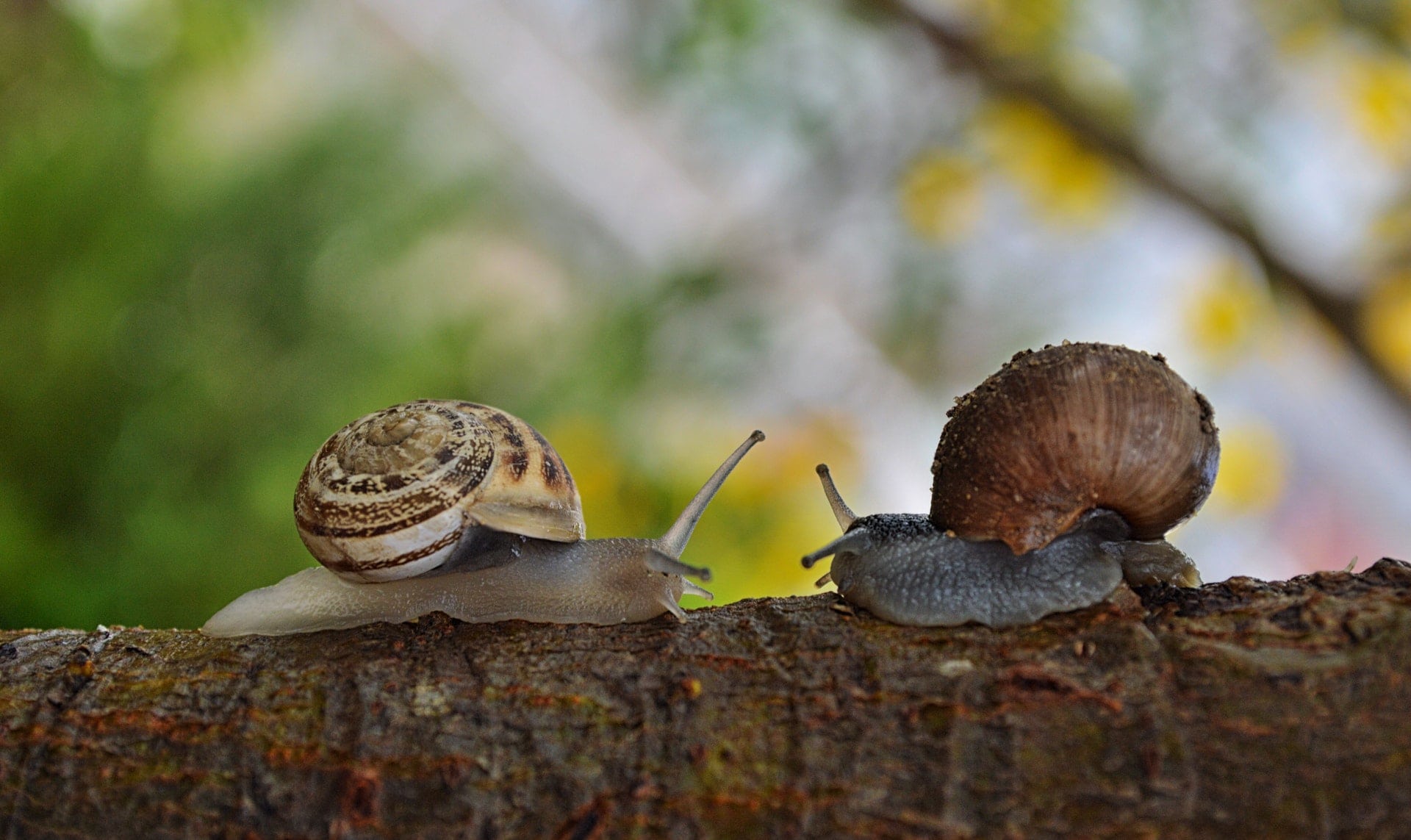 When looking for a perfect gastronomic experience, French cuisine will always excite you.
The years of cooking traditions and practices in France are notable. It marked beef bourguignon and Crème Brûlée in the culinary map of the world.
But how about strange dishes like snails?
Yes, French cuisine will still have you covered.
French people love to eat snails.
They eat 25000 tonnes of snails a year. It is almost 7 million snails in total.
Most of eastern Europe and the Balkans supply two-thirds of snails in France. The snail industry in this part of Europe has flourished. Poland and Hungary make a big market for French. The French market made this industry grow in the region.
There are two in every three snails consumed in France if we are comparing to the rest of the world. It is a lot of comparisons. The French have developed a deep sense of fascination with snails.
But how come France is fond of eating snails?
The sumptuous appetizer with garlic and butter, escargot, is a special delicacy. The French people could not even resist.
Let's find out why.
Why is escargot famous in France?
Eating edible snails is part of some European cuisines. Some Europeans consider eating snails since time immemorial. You can find it in the Balkans or Southern parts of Europe.
Snails are edible food cooked thousands of years ago. They are low in fat, contain water, and protein-enriched. It has 15% protein, 2.4% fat, and about 80% of water. Its nutritional value is reason enough to make snails a special delicacy.
Most of the elite and fancy restaurants serve snails as appetizers or main courses.
But France has taken eating snails at a higher level. It is French delicacy locals and tourists love to try.
The edible snails or escargot in French are part of French delicacies. It can date back to Medieval times. The tourists or even the French themselves love to eat them.
Escargot is best as starters or hors d'oeuvre. They are tasty, nutritious, and satisfying. They are part of the five main courses served in a fancy restaurant. You start the meal with six to nine snails or expect it with a warm and fresh baguette on the other side.
Some escargot dishes popular in France are the following:
Escargot in garlic and butter – this is the most convenient way of serving snails. When you order escargot as an appetizer, you can get 6 to 12 snails per plate. Escargots à la Bourguignonne, are snails cooked in garlic, butter, and thyme. It is the classic Burgundy snail recipe popular among tourists.
Escargot stuffed mushrooms – this is one of the easiest escargot appetizers. Snails are usually baked for minutes, topped with cheese, and garnished with parsley.
Escargot in wine – this delicacy is perfect with wine. Some French restaurants serve escargot with wine. You can pair it with White Chablis, Pinot Gris, or Pinot Grigio.
Escargot in puff pastry – you can try this dish in Burgundy. It is usually served in a sauce using a ceramic plate. The puff pastry covered the escargot.
Cargolades – you can find Cargolades in the southern area of France, Collioure. Locals grilled the snails with shells, serve with aioli, a popular side dish in France. You can have 25 snails per order.
Bulots – try this delicacy in Honfleur. It is a different take from the conventional French escargots. Best served in garlic mayonnaise and will give you a big and chewy escargot experience.
Indeed, escargot dishes have a place for every French dining table. This humble ingredient turned fancy and glamorous when served in the French way.
How much is escargot in France?
Escargot is a special delicacy in France. It can be expensive. The variety of snails and the recipe determine the rate of the said snails.
There are two varieties in Paris, the escargots de Bourgogne, and escargots Chagrine . Between the two, Escargots de Bourgogne or Gros Blanc is more expensive.
So, how much is the escargot dish at a fancy French restaurant?
The average price is around $15.
L'Escargot Montorgueil sells the dish at $15. It has six escargots.
The price can be as high as $26. At this range, you can have nine escargots per meal.
The dish is pricey. But you don't need to worry as escargots are available raw and fresh. You can try some of the recipes yourself.
Escargot sold in Packs
You can buy this ingredient in packs. You can choose whether you want it with a shell or without it. A Roland and Helix escargot will cost you $0.50 to $2 per ounce.
Escargot in Amazon
You can buy this exotic ingredient online. A Roland escargot costs $60 or $0.61 per ounce.
Escargot Caviar
Escargot caviar is available at $3 to $5 per gram. Beverly Hills Caviar sells this Imperial escargot for $100/30 grams.
Canned escargot
You can find canned escargot at $3 to $5 per 7.75-ounce.
Whatever the price may be, trying one of the delectable escargot recipes is worthy. It must be on top of your bucket list during a food trip in France.
Where are snails eaten in France?
When looking for the best escargot recipes, you don't need to go far. The country's capital, Paris, offers tourists an authentic escargot experience.
The century-old recipes are available to plenty of Parisian restaurants.
The city of love has a surmountable number of restaurants with escargot dishes. When you visit the capital, you cannot miss a single escargot dish.
You can choose from the list below, and try for yourself an authentic escargot dish:
L'Escargot Montorgueil – this French restaurant serves escargot for almost 190 years. Listed as a heritage site, it served guests like Bernhardt and Salvador Dali. You can guarantee that escargot is one of the finest in Paris. Their dish is flavorful with garlic, curry, and Roquefort. Finish it up with truffle butter and duck foie gras, to make L'Escargot Montorgueil memorable.
La Maison de l'Escargo – opened in 1894. Your Paris trip is worth remembering when you add this old Parisian shop to your list. La Maison de l'Escargo is not a restaurant, but the savory canned escargots are available here. Once you entered the building, you will notice the smell of garlic and Normandy butter. Guaranteed home-made and packed with flavorful French ingredients. Bon appetite!
Du Pain et des Idées in Paris – tired of sumptuous escargot dishes from the menu? This restaurant offers you a novelty. Their preparation of escargot deviated from your usual Escargots à la Bourguignonne. You can find escargot in their sweet and baking treats. Enjoy snails in different ways when you eat it with berries like the escargot fruits rouge bio. To the chocolate connoisseur, chocolate escargot is the best treatment for you.
Chez André in Paris – offering different sizes of escargot, this traditional, run of the mill food shop is on the top. Experience the jumbo-sized escargot and overwhelm your mouth with tasteful escargot experience.
Le Petit Châtelet in Paris – located in Notre Dame. Le Petit Châtelet combines the different French ingredients into the recipe. You can taste the various regions of France, from Normandy to Burgundy in Le Petit Châtelet. Unlike other Parisian bistros, Le Petit Châtelet menu is affordable.
From Paris, lets head towards the different regions of France. Here we see locals roaming around the roadside, looking for snails.
In the eastern part of the country, the famous Burgundy region in the city of Dijon, escargots are plenty. Here, snails are not only baked but stewed first.
Locals stew the snails for several hours in wine, carrots, shallots, and onion. After, filled with garlic and parsley before baking. This process enhances the flavor of this delicious meal.
In the southern half of Normandy, in the Le Perche region, escargot has a unique modern twist. This classic meal served with a fresh baguette and served as a late afternoon treat.
Indeed, escargot is a ubiquitous meal in France. You can try it almost in every region as they present a different take and twist of snails.
What country eats the most snails?
Snails are not only popular in France, but other European countries have a unique snail dish as well.
Italy, Greece, Portugal, and Spain enjoy snails as much as France.
In Piedmont, Italy, for instance, a snail feast is being celebrated. Unlike escargot, Lumache Alla Piemontese is a little more complicated. The dish has the flavors of walnuts, garlic, anchovies, and pesto – all at the same time. Completely a deviation from your usual escargot.
Heading to the Province of Lleida, Spain, Cargols a la llauna is the most popular. Originated in Catalonia where they grill snails and served with garlic and mayonnaise. Snails come with a sauce for an authentic Spanish experience.
In Portugal, Caracóis à Algarvia is their snail dish pride. Here you can taste oregano, tomatoes, and chili peppers. Best served hot and accompanied by local bread.
Pan-fried snails or the popping fried snails are popular in Greece. Surrounded by olive oil and salt, the Greek traditional snail recipe is also worth a try. The flavors of vinegar and Greek herbs enhance the dish. You can choose crusty bread, a glass of raki on the side.
In Malta, Europe, bebbuxu is a unique kind of snail dish. It is a culinary specialty wherein snails into a boil with salted water. Tomato, oil, garlic, and Malta herb created a unique snail specialty.
Most locals cook bebbuxu during the autumn seasons. They sell it in restaurants and local bars where people can enjoy the festivities made by the dish.
In Malta, snails start popping up in grocery stores. Snails are abundant during the autumn seasons. You can find it everywhere in traditional setup and local bars.
How to cook escargot?
European countries have lots of different ways to serve snails. And each country has a peculiar taste to offer. Yet, the process of cooking snails is simple.
Read on, as I will discuss with you how to cook fresh escargot.
Put the snails to fast – it is crucial to put them into fast for three days. The process will clean their intestines to make them more delicious when cooked.
Cleaning – escargots are land snails. Clean them before cooking. You can clean it with your hands with running water. Wait until dirt and soils are no longer visible in the shells.
Let it boil – we never know, there are still dirt and unnecessary substances around the shells. Putting it into a boil for 30 minutes makes stubborn dirt remove.
Then prepare the recipe as you like it. Remember, you can choose to cook the snails with or without shells. It depends on how you prefer to eat your escargots.

French always love escargots with garlic and butter. If you like it the French way, escargots à la Bourguignonne for you.

French has gifted the world with the delicious and savory delicacy, escargot. Most of the tourists and even locals enjoy this meal as this is one of the worthy things to try in France.

France has once again dominated the world delicious cuisine. The century-old classic escargot recipe keeps French culinary traditions alive.

When you visit the country, make your trip more exciting by trying out one of its delicious recipes. You can have it in Paris, where the century-old recipe is ready and available.

Or visit Normandy, Le Perche, and the region of Burgundy. You can experience an authentic and more local escargot recipe.