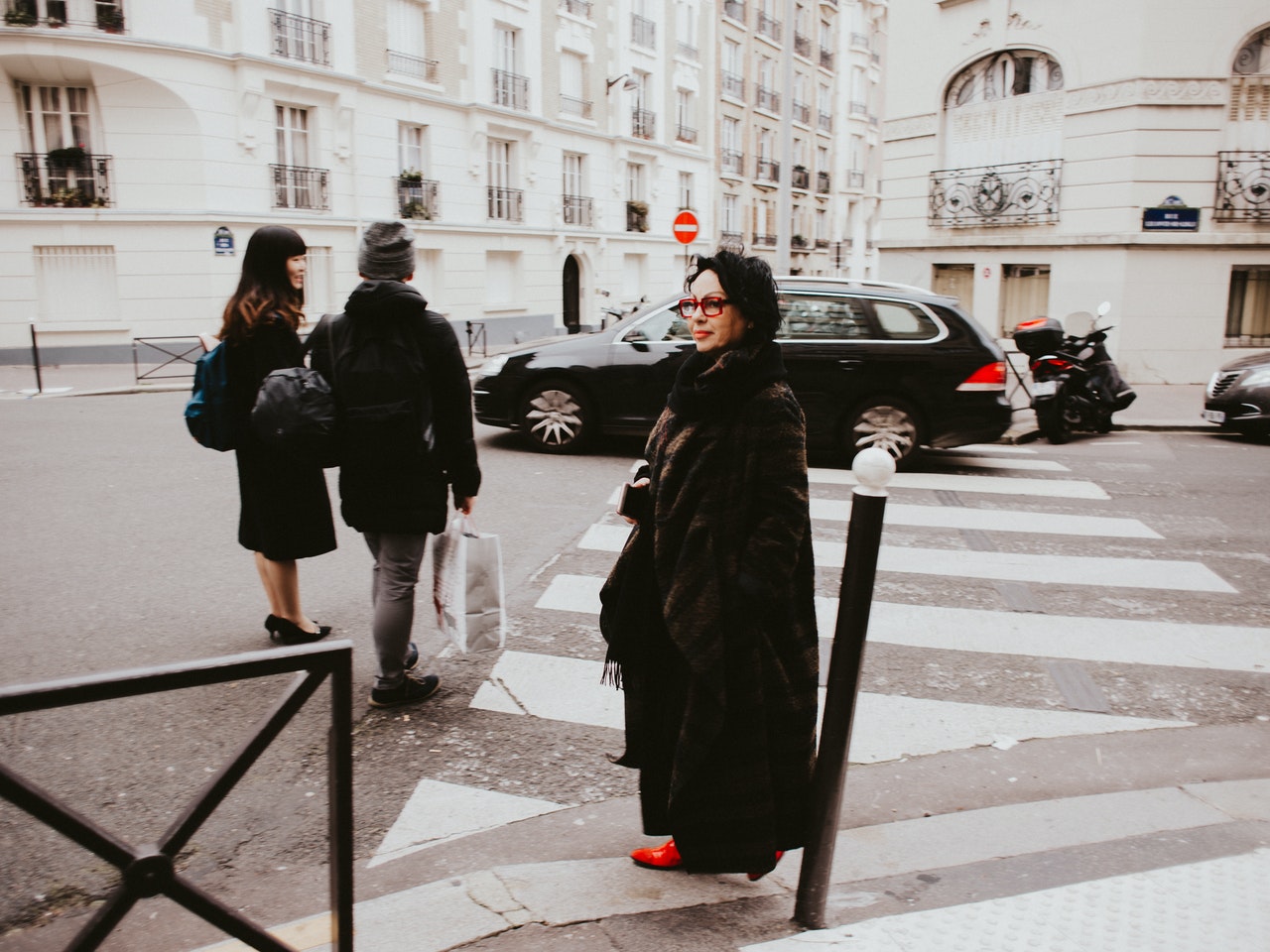 France is one of the world's top tourist destinations. In 2019, it recorded around 90 million tourists visited the country. Its food culture, stunning attractions, and agreeable climate lure travelers across the globe.
Many travelers will never miss seeing its historic cities, countrysides, and interesting regions. It is a huge place where you can experience almost anything a European country can offer.
But the country has a reputation of being offensive among foreigners. France is notoriously known as the rudest place on earth for tourists. French people are not as accommodating as other nationalities.
French people do not hate tourists. It comes across as rudeness due to cultural differences between foreigners and French locals. French people may seem rude because they are too formal and do not often smile in public spaces.
Nevertheless, we cannot say that French people hate foreigners. The tourism industry in France helps boost their economy vastly. It is an industry that provides thousands of jobs in their country.
Tourism represents almost 8% of its GDP, with 2 million jobs provided. It would be silly to dislike foreigners who lift their economy every year.
Why does France attract tourists?
France is frequently at the top of the most visited places on earth. Its tourism industry has been unbeatable, recording more than 80 million travelers since 2012. The country is also a European favorite, where almost 83% of tourists came from Europe itself.
It continues to develop its tourism economy. France impressively maintained the number one spot over the years. It knows how to pull travelers and has the best offerings for all types of visitors.
France attracts plenty of tourists in so many ways. The success of its tourism industry is due to the richness of its cultural and natural heritage. The country offers world-class gastronomy, diversity, and interesting classic and contemporary art.
More than that, here are some reasons why travelers love to visit France:
Stunning Paris capital

Who wouldn't want to visit the City of Love? Paris has a very strong and remarkable reputation among visitors. It is not only the City of Love, but it is the City of Lights, as well.

Day in and day out, Paris has something to offer to all types of travelers. It is an ideal place to travel for couples, family, friends, and backpackers. The city has its allure where visitors find it hard to resist.

More than the Eiffel Tower or the Champs Elysees, Paris has so much more to offer. Just by strolling in the Parisian streets and spending time in a cafe, it is an experience to remember.

Irresistible food culture

French gastronomy is world-renowned. The UNESCO listed it as part of its intangible heritage list due to its global reputation. You will never run out of food to try from the exotic French escargot or a classic French croissant.

You can visit a traditional wet market for street food or a French bakery for bread and pastries. If you want fine dining, there are Michelin-starred restaurants to try. France is every food lover's paradise. It is a place where trying out food is always a delightful experience.

Heritage sites

France has plenty of interesting historical sites due to its rich and colorful past. It impressively listed 40 UNESCO World Heritage sites across its territory. You can see Roman landmarks, castles, cathedrals, and fortified cities in France alone.

You will never run out of historical places to see from the Medieval period to monarchy times. There are Pont du Gard and Park of Versailles to start with. If you want to see gigantic cathedrals, you can visit Amiens, Chartres, and Bourges.

Diversity

The different regions of France exhibit how diverse the country is. When you visit the northwest, you see the Brittany coastline that can take your breath away. To the country's northeast is the Alsace village offering French wine and liquor.

Even on the southern shores of the country, there is much to explore. You can check out the Pyrenees Mountain range, while the famous Alps to the east.

Surprisingly, there is a Mediterranean element France can also boast about. You will see the French Riviera, a Mediterranean coastline just southeast of France. A taste of Roman and the Spanish Catalan is ever-present in Strasbourg, too.

Public Transport

For travelers on a budget, France public transport will not disappoint. It has a reliable transport system that can take you from one point to another. The high-speed train links with the TGV connect the different sides of France in just a few hours.

The transport system offers you the easiest access to various areas of France. In just a matter of three hours, you can go from Paris to Provence, already. Paris and Bordeaux are only two hours away from each other.

For the transport system, you can explore the different parts of the country without fuss. The system made the country more accessible via land travel.
Do the French like tourists?
French people have a reputation of not liking tourists. They are not as warm and accommodating as other countries. But the French government itself likes to invest in tourism. The government has the France Tourism Investment supporting the tourism sector to become more competitive.
However, the locals may not be as welcoming as their government. You might not experience the warm hospitality you expect from the locals. It does not mean that they do not want you visiting their country, but it is more about cultural differences.
French people are very private individuals, unlike other nationals. You should know things that are acceptable and unacceptable in the French culture. You have to stay informed and empowered when visiting France for the first time.
Thus, here are the things you should bear in mind when visiting France for the first time:
Learning some French words can make a huge difference.

"Bonjour," "Au Revoir," and "Merci" are some of the simple words you should learn and practice on your trip to France. These are basic phrases you can easily memorize before the trip. Knowing few French words can make your trip more memorable.

French people would appreciate it when you greet them in their language. You can get better service in restaurants, and locals will be more accommodating of you. There are available free apps you can download to help you learn the French language better.

Avoid speaking loudly

French value their personal space. Locals would frown at you if they hear you talking loudly, especially in public spaces. Observe the locals around you and take note of how they talk and interact with others. You can learn from them and reduce the noise level you make in public.

Be more observant, particularly at night, so that you can avoid locals calling you out. You do not want French people gnarling at you because of the noise you make.

Exchanging pleasantries is a must.

If you are asking locals for direction, always greet them first. It is part of social etiquette to establish pleasantries before asking strangers. Use the proper French greeting when saying hello or hi, so they would gladly accommodate you.

In hotels or restaurants, pleasantly greeting the staff can also go a long way. You can get better service from them if you greet them nicely.

Do not get too drunk.

We all know that French people consume alcohol in moderation. It is offensive for locals to see you walking in the streets drunk and wasted. Learn to drink your alcohol on average to avoid offending the locals.

Know your table etiquette

Eating is a valuable social activity among the French. They eat slowly and savor every meal set on the table. When dining with the locals, it is important always to show some table etiquette.
In restaurants, restrain yourself from snatching an empty seat or rearranging tables. French usually frowns at this kind of behavior among tourists.

Avoid waiting for a waiter when requesting something.

Observe the right social etiquette when ordering food in both bars and restaurants. You have to wait for the service crew to come to you for orders. Please do not wait for them to get their attention.

People would find you rude and offensive if you keep waiving at them for their service. You can sit down and wait for your turn in case you need them.

Be mindful of the French time.

French are very particular with their time, especially when eating meals. You have to understand this part of French culture to not mess up with your itinerary. Meals eat three times a day, and they will not miss it for another activity.

Before planning your visit, know the French schedule first. The time French opened shops, restaurants, and even banks. It is also important to overview the good hour when restaurants, malls, and banks close.

Remote villages and towns have their opening and closing time. Some banks close for about two hours, so they can dedicate the time for lunch.
Are French mean to tourists?
People of France are not famous for hospitality. Some may even regard them as rude or mean. They have a reputation for being unfriendly towards visitors.
Rudeness or meanness associated with France is a classic French stereotype. French people are not intentionally mean to tourists. They are just formal towards visitors and exhibits elegant and precise manners.
Here are the other French stereotypes you should take note of when visiting France. In this way, you would appreciate the locals more and would understand their culture, too.
French are rude

French are not rude. They have a unique personality that may seem off for other nationalities. The French people follow social etiquette or propriety, making them seem cold or rude.

Also, they overtly express their emotions and will usually keep these to themselves. For others, the French lack warmth and friendliness. But this is how the French present themselves.

French don't get fat.

Some nationalities would envy the classic media portrayal of the French physique. They look fit and healthy even past their prime. But this is not the actual case. French people do get fat, especially when they eat butter, pastries, and alcohol. With this amount of food getting into their system, it is hard not to gain weight.

Data from Roche also suggest that 47% of the French people are overweight or obese. Their waistline measure 32 inches on average, as well.

French don't like Americans.

Of course, this is another stereotype towards the people of France. French do not dislike Americans. France and the US have had a cordial diplomatic relationship over the years.

American products do well in France. French people love to spend money on American mass-market goods. They are even the second largest market of McDonald's after America itself.

France is a European country with plenty of things to offer. Even though some find it intimidating, millions of travelers still choose to visit it.

Traveling to France is an experience of a lifetime. Despite its negative reputation, it won't stop anyone from seeing its beauty. France will always be every traveler's top bucket list.