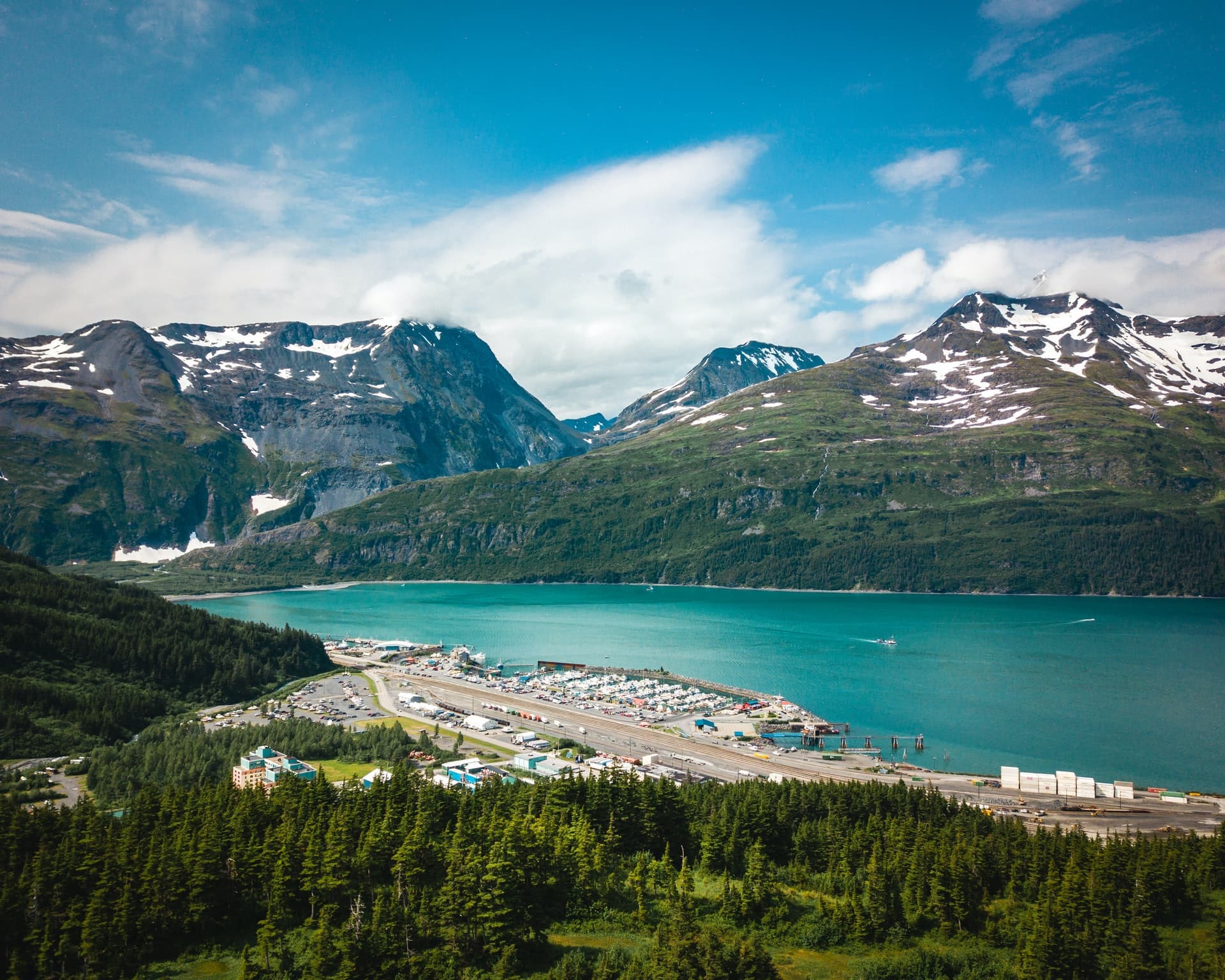 The capital city of Alaska, Juneau, has a rich and as magnificent history as its landscapes.
Juneau is a magnet for thousands of visitors and workers. Each year, this corner of Alaska sees boatloads of people. Some are visiting. Some are keeping their fingers crossed at finding jobs and eventually moving in.
But is it a good enough place to live in? Here, we give you the facts that could help you decide.
Dig in!
Is Juneau, Alaska a good place to live? – A Haven for the Outdoorsy Folks
For anyone who loves the outdoors, Juneau is a perfect place to live in. There's beautiful scenery, plus there's a nice community.
And speaking of community, it has a population big enough to be called a gathering. Yet, it is small enough to give you that small-town feel.
Juneau is a place where everybody knows almost everybody. And, aside from the people itself, there are trails and mountains. Plus, there is a beautiful tram that gives you a decent view from the top.
Juneau has destinations that are perfect for winter as well as for summer. There are enough pockets of Juneau for fishing, hiking, biking, and a lot more.
And when you're done for the day, there are pubs or places for the movies you can head to. For sure, Juneau always has something for everyone.
The Good Side of Juneau
There are a lot of reasons for anyone to love Juneau. Here are a few of them.
Have Fun Outdoors
When talking about Juneau, one thing always comes to mind – outdoors.
Juneau is a town that is perfect for those that love the outdoors. It has access to oceans, islands, and amazing wildlife. Aside from that, there are mountains and a lot more to explore.
During the summer season, the town sees a large number of young men and women that are in town for seasonal work. Most of the time, jobs during summer revolves around the summer cruise ship industry.
During winter, the town is a bit quiet. But if you love winter sports, this is the town for you.
A ski down the mountain with a view of the ocean is best done during winter.
The town may be a bit disconnected from the main road system during winter. It can be a bit isolating, but we'll talk about that later.
In general, Juneau is a great town to live in. And if you love the great outdoors, this is perfect in all sense of the word.
Beauty Personified
As mentioned earlier, Juneau is a feast to the eyes.
From its vast beaches to the majestic mountains, Juneau will never run out of places to see.
It has trails, rivers, and tram rides that are a joy to locals and tourists alike. Speaking of tram rides, this one is one of the best.
Ride the tram to get that breathtaking view from the top of the mountains. This is a one of a kind experience you should not miss, whether as a local or as a tourist.
Friendly and Well-Travelled People
One of the major things people first notice when they first step on Juneau is how friendly its people are.
Being the newest guy in town, it would sometimes feel uneasy when everyone says hi to you on the streets. Well, since you're now a local, get used to it. It is a town where everybody knows everybody.
But be ready for rare times of isolation. No matter how friendly its people are, they also appreciate some alone time. Whether indoors or outdoors, it is common to see locals pursue their own interests alone.
The Bad Side
No matter how good things are, there would always be the undesirables that could cloud your days.
Here are a few.
Rain, Snow, and Nothing Else
I know that is an exaggeration. But it isn't far from the truth.
Because of its location that's close to a rainforest, the town is cloudy and wet almost all year round. It has an average precipitation of 0.01 inch or more for about 220 days per year.
This means that the whole year round, you have high possibilities of rainy weather. The month with the least amount of rain is about 15 out of the 30 calendar days.
October, the wettest month of the year, gets about 23 days of rain out of 30.
Then comes the snow from October until April. Snowfall in this corner of the globe can be as much as 100 inches, too much for some.
So, if you are one of those that don't like the rain, this is not the perfect place for you. Head somewhere else. You may go to Florida or California. Not here. You'll thank me later.
Disconnected From the Rest of the World
This is yet another exaggeration. But if there's one thing you need to know, it is this.
The town is disconnected from the main roads. It can be lonesome, you know.
You should know that Juneau (that rhymes!) is cut off from the rest of the universe. What lies between Juneau and the rest of the world is a 1,500 square-mile ice field. Add to that are rugged mountains as well as the ocean.
When planning to live in Juneau, know that you have limited transportation options. You can ride a plane. Or you can take a ferry. Other than that, you don't have much choice.
There's No Life in Nightlife
It is not as if there's really no nightlife in Juneau. I would have to clarify this – there is a thriving nightlife in town.
But is it worth it? No, it is not.
If you are so used to the nightlife in big cities, you will find it obscure that Juneau doesn't have much of that. There are pubs and beer downtown. But that's all there is to it. Nothing more.
The people are friendly, though. You might want to consider that.
What is the cost of living in Juneau, Alaska? – The Price of Living Up North
First things first. The cost of living in Juneau is higher than the national average. It is also higher than the Alaska average.
What contributes to Juneau's high cost of living is housing and health care. In general, Juneau is one-third more expensive than the average American city.
But don't fret. There are a few good things in Juneau. Read on.
The Good Side
Not everything is expensive in Juneau. Here are a few good ones.
The Transporter
One of the few things that are more affordable in Juneau is transportation costs.
It is not as sophisticated as the transport systems of other cities. It is, at least, cheaper.
Adult fare is around $2, while those that are under 18 years old get to pay an average of $1. Children that are below five years old can travel for free.
Juneau has transportation costs lower than the national average. It sits at an index of 72.1 versus the 98 index of Alaska.
No matter how expensive other things in Juneau are, there are always a few good things to celebrate.
Groceries and Discounts
There are a few more good things in Juneau.
Groceries. In general, groceries play a big role in your Juneau life.
In general, groceries in Juneau is higher than the national average. If we peg the national average at an index of 100, Juneau's is at 130. The rest of Alaska sits at around 135 or so.
So, if you're planning to move to Juneau, this is at least something to look forward to.
At the end of the day, groceries play a big role in your monthly budgets. This here is enough justification to live in Juneau.
The bad side
Here we are again. As you already know by now, Juneau is more expensive than most cities in Alaska.
Here are the major factors that contribute to such high costs.
The Roof Above Your Head
Other cities in Alaska and the rest of the US are expensive because of utilities or some such cost. In Juneau, they also have that. Plus, there is the matter of housing costs. It is one of the most expensive in the state.
Rent in Juneau costs around $1,300 or more per month. And this is just an ordinary unit. When you prefer more amenities or even the luxury of space, it would be more.
Some cities in Alaska tend to be cheaper when it comes to renting. Kenai, for example, pegs its rent at around $800 or more per month. Some would even be $500 or even less. Although these are rare, they exist.
Juneau has a higher cost when it comes to renting. In fact, when you compare Juneau housing prices with the rest of the US, it is 50% more expensive.
I know it's a major turnoff. But well, it is what it is!
What is working in Juneau, Alaska, like? – A career to look forward to
Before your move to Juneau, how familiar are you with the corporate landscape? This is something that you should know.
Is there a job for you in Juneau? What is their workplace like?
Here are a few things you need to know.
The Good Things
There is so much to celebrate when it comes to working in Juneau. There are opportunities everywhere. And the compensation all makes up for the high cost of living.
Dig deeper into the good things of working in Juneau. Read on and learn.
Easy access to job opportunities
Juneau has a lot of job opportunities for everyone.
As you already know by now, the summer season is perfect for seasonal jobs. This is because of the summer cruise ship industry that is popular in this part of the state.
But aside from the summer jobs, there are a lot more. Are you into zoology? Juneau's wildlife is waiting for you.
Other jobs that are popular in Juneau are pilots and petroleum technicians. Moving workers are also paid well here.
Once in a while, you would see ads that guarantee big money on jobs. Be careful, though. Some of these may not be as legit as we would like them to be.
High compensation
Even if Juneau is expensive, you don't have to worry much.
Juneau has a lot of jobs for everyone. Not only that, but these jobs pay more.
This is true, especially if you are in the medical field. Juneau's physicians get to receive more salary than the others. This includes family physicians, dentists, and even psychologists.
So, if you are in the medical field, Juneau might be your next migration destination.
Other jobs that are paid more in Juneau are pilots and engineers.
No matter which job you have, as long as you do more, you will be paid more.
The Bad Ones
For everything that's good, there will always be something that's bad.
Here are a few not so good things that can ruin your chances at life in Juneau.
Alaska and your Security of Tenure
Unlike in other cities, it would be hard to believe you will always have your job secured in Juneau.
Once in a while, there is that tiny thought that tells you your job can be taken away any minute from now.
This is because when you work in Juneau or anywhere in Alaska, you can be removed from your job anytime. It can be for any reason. Or it can be for no reason at all.
Once in a while, an agreement is made that stipulates otherwise. But in general, the security of tenure can be a bit of wishful thinking.
Conclusion
Juneau in Alaska is not for everyone. That's as much as I can summarize it for you.
The wildlife is amazing. The place is set for outdoor activities. The town is beautiful in all senses of the word. Plus, it has the friendliest locals you can ever find.
But it is expensive. It is also disconnected from the rest of the world. Plus, it rains all the time. And when it does not, it is cloudy and gloomy.
Would you ever be able to live in Juneau? I leave that to your preferences.
But if you decide to move here, you'll be fine. You will love the great outdoors. You will adore its people. Or you will perhaps even see a bear roaming in your backyard for once in your life.
No matter what you decide, Juneau will always be that – a beautiful and expensive experience of a town.
Would you dare move?