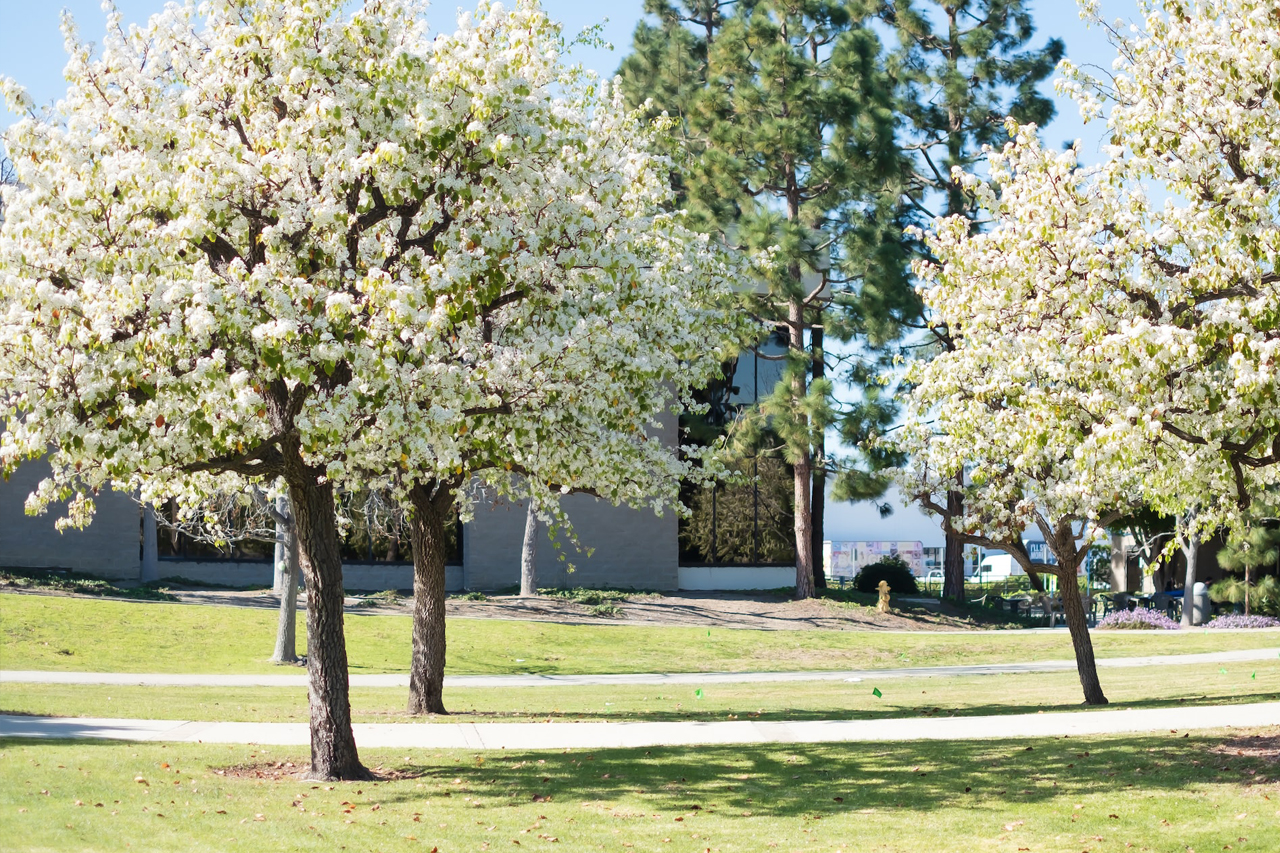 Torrance, California, is another place worth calling home. It is in the South Bay Region, which has 1.5 miles of sandy beach in its vicinity.
Torrance is a metropolis in the Los Angeles Metropolitan Area with a definite feature that distinguishes it from the rest of California's cities.
The American Youth Soccer Organization's birthplace is this metroplex. It also has a strong sporting legacy, with iconic athletes such as Louis Zamperini, a long-distance athlete. He is the youngest American who competed in the 1936 Berlin Olympics.
David Wells is another well-known MLB pitcher that has this place his residence. Moreover, another interesting fact is that Torrance is the city in America with the highest concentration of Japanese people outside Japan.
So, if you are wondering why this metroplex is so popular with these people, our article has you covered.
Let us investigate the advantages and disadvantages of living in this city.
Is Torrance, California, A Good Place to Live In? The Diverse Town in The Los Angeles Metropolitan Area
The Good Side
The Beautiful Warm Weather in Torrance
One of the best reasons people move to California is the beautiful weather all year; Torrance is no exception.
The city receives 279 sunny days per year, with average temperatures ranging from 50 to 78 degrees Fahrenheit and rarely falling below 44 degrees Fahrenheit.
Furthermore, the city has a dry season that lasts an average of 7.7 months. Meanwhile, July is the month with the least amount of rain here as well.
Torrance can provide it if you dislike having snow in your area. This city, like the other Californian cities of its kind, does not receive any snow. As a result, there would be no pile of vexing snow on your front porch any time soon.
Excellent Academic Powerhouse
Torrance is one of the most suitable places to raise a family, thanks to its excellent educational system. The city received an "A+" rating from Niche in terms of providing excellent education from their public schools to children from pre-school to earning a bachelor's or master's degree.
If you want to enroll your children in the metroplex, Torrance Unified School District has seventeen elementary, eight middle, and five high schools.
Seaside Elementary School, Anza Elementary School, and Arlington Elementary School are among the outstanding elementary schools in the area. These academic institutions are also among the top 500 in the state of California.
Bert M Lynn Middle School and Edward J. Richardson Middle School are your best bets if you are looking for an excellent middle school in this area.
Meanwhile, TUSD's top high schools are West and South High Schools. Torrance High School is another excellent institution in the area.
Furthermore, obtaining a bachelor's degree is also possible thanks to the presence of El Camino College. You can also access other tertiary schools outside the city in less than an hour.
Home to Japanese Community
The influx of Japanese people began in 1982 when Toyota relocated its operations to Torrance because of its closeness to the Port of Long Beach and Los Angeles International Airport. Following that, other Japanese companies relocated here.
Torrance now has the second highest concentration of ethnic Japanese people of any city in the United States, as well as the headquarters of Japanese automakers and offices.
A Mitsuwa supermarket and Japanese banks also serve the community, and the metroplex was even named the "48th Japanese Prefecture" by LA Weekly.
In addition, South Torrance High School is home to Asahi Gakuen, a weekend Japanese-language education institution.
Aside from that, Japanese cuisine has taken over the town. The neighborhood has many Japanese restaurants as if you were in Tokyo.
Kagura, a local favorite, serves the best Katsu in town. Meanwhile, you can find the best Uni dishes at Miyabi Uni on Cabrillo Avenue. Torihei should also not be on your list, as you can get good yakitori here.
It's More Fun in Torrance
Because of the abundance of fun things to do in Torrance, you will have a long weekend list to fill. After all, it has pleasant weather all year, so you can engage in outdoor activities whenever you want.
The California Museum of Fine Art, or Cal Muse, is the first stop and a local favorite. It is like a museum and an art gallery all rolled into one.
If you want to spend some time shopping, the Del Amo Fashion Center and Torrance Promenade will provide you with the best experience. Meanwhile, history buffs will enjoy the "secret" Honda Museum and the historic Torrance Historical Society building.
Furthermore, if you want to go to the beach, you will not have to travel far from the city. Torrance Beach is a beautiful beachfront in California that stretches 1.5 miles with clear waters. There are also notable cafes, pubs, and places to eat. Whatever you desire, the amenities it offers will fill your schedule.
Torrance: Among the Healthiest Cities in America
Because of the nice weather, you can get as healthy as possible in Torrance by doing more physical activities outside.
According to the Niche website, the city ranks sixth among the 228 metropolitan areas in America regarding health. It is also ranked seventh on the meet fabric blog site.
The area's overall health score is 83.9, and 84.9% of its residents are physically active. Furthermore, 92% of citizens have health insurance coverage.
Aside from that, the southern Californian city provides access to everyone who wants to participate in water activities, so staying healthy is truly possible here.
The Bad Side
Not The Safest Place in Southern California
According to FBI crime statistics, Torrance is not one of the safest cities in the United States. Torrance has a higher crime rate than 62% of the state's cities and towns of all sizes combined.
Based on the Neighborhood Scout data, despite having a lower violent offense rate than the federal standard, it has one of the highest percentages of motor vehicle theft.
Property crime is 20 per thousand people here. This ratio is still higher than the national average. Your chances of having your vehicle stolen are about 1 in 291.
So, if you want to settle here, you should think about living in the communities in safer communities like Southwood, Marble Estates, and Skyline.
What Is the Cost of Living in Torrance, California? The Expensive Beach City in California
The Good Side
You Can Still Find Affordable Accommodation in Torrance
California has a reputation for skyrocketing housing prices. Torrance, however, can still be affordable for those looking to stay.
North Torrance is an excellent place to live if you want a lower home value within the community, as it can offer a home for $547,752. Meanwhile, the starting price for a good home in Old Town is $590,329.
Moving to West Torrance, which has a lower value than the national median of $659,723, maybe a good option if you still want to save money.
Meanwhile, if you decide to relocate to Walteria, you can purchase a home for $764,043. As a result, you can find suitable lodging here that is still less expensive than what you would pay in the city center.
You Can Get Groceries at A Decent Cost
Even if the whole of California is not a budget-friendly state, Torrance is entirely within your reach. There are great and inexpensive markets in Torrance where you can buy affordable essential groceries.
To give you a concrete example, a 1 liter of milk costs around $1.13, a kilo of beef round costs $8.82, and a dozen eggs cost $83.57.
The Torrance Farmers Market is at the top of our list. You can find the best fresh farm produce here at a low cost. Meanwhile, the Torrance International Mini Mart is the place to go if you are looking for low-cost midwestern necessities.
Moreover, another place to run a good weekend errand is at H Mart-Torrance. So there are still pocket-friendly marts that you can go to aside from the big supermarket chains.
Torrance's Reliable Health Care System
Getting good medical care in Torrance will not drain your bank account. The city's healthcare system provides excellent care to its residents.
Torrance Memorial Medical Center and Little Company of Mary Hospital are the two major medical facilities in the area. Meanwhile, the Los Angeles County Department of Health Services Harbor-UCLA Medical Center is only a few minutes away from the metro.
Furthermore, the average pricing for your medical consultation here is also reasonable. A doctor's visit costs $130.68, and a dental appointment costs around $111.75.
Torrance Health Center and South Bay Family Health Care Center are two of the best places to go if you need affordable medical care.
The Bad Side
You'll Not Love the High Living Expenditure in Torrance.
Even though there is a portion of Torrance where you can afford things, the overall cost of living here is high. The city is 89.3% higher than the national average.
The housing market is the primary driver of this luxury pricing. As you may be aware, the median home value in Torrance is around $1,016,800. It is approximately 357.6% higher than the national average as per Sperling's Best Places data.
The cost of transportation is also above average. The one-way commute time here is 28.2 minutes, which is longer than the national average of 26.4 minutes. In addition, the city is heavily car-dependent, with 81.4% of the total working population driving to work.
This number means you will pay more for your vehicle maintenance, fuel cost, and insurance if you often use it.
Why Work in Torrance, California? Home of Global Firms Southern California
The Good Side
The Metroplex's Favorable Labor Industry
Torrance's job growth in recent years has been 0.7%. Furthermore, the labor industry has projected a 33.78% increase over the next ten years. Based on the statistics from the Bureau of Labor Statistics data, the metroplex's unemployment rate has also decreased.
The city's jobless rate fell from 4% to 3.7% in the first quarter of 2022. This increase in percentage means more people are finding work in the metro area.
Torrance also has a sizable number of local and international headquarters of large corporations, primarily in the automobile industry. Honda Motors, a Japanese conglomerate, is an essential economic player in this region.
Torrance Is Home to Both Local and Global Large Corporations.
Torrance is one of the Southern California cities with a strong economy, owing to the presence of large corporations.
The Japanese automaker American Honda Motor Company and its luxury car unit, Acura, are among the companies that call this place home. In the meantime, Honeywell's Garrett turbochargers and Robin's Helicopters are all manufactured in the city.
On the other hand, Arconic Fastening Systems, a manufacturer of aerospace fasteners, established a presence in the metropolis. In addition to this expanding company, Pacific Sales, Pelican Products, Virco, and Rapiscan Systems have found a home here. Additionally, All Nippon Airways also operates its American headquarters in the area.
Furthermore, did you know that the well-known Del Amo Fashion Center is one of America's top five most prominent malls in gross leasable space? It belongs to the leading career providers here in Torrance.
There Are Increasingly Proficient Employers in The Metro Area
Torrance's average salary is $78,286 annually, with a median household income of $85,070. Compared to other cities in California and neighboring states, the higher wage makes it more appealing for working individuals to find work here.
Fortunately, excellent employers in the area may be willing to hire you based on your professional experience.
Torrance Memorial Health System is the city's largest employer, employing approximately 3,675 people. Torrance Unified School District comes in second with 2,581 teaching and non-teaching personnel.
Following that is the Providence Little Company of Mary Medical Center, which employs 2,345 people, and the Local Government of Torrance, which employs approximately 1,450 people.
Other well-known metroplex employers are Yoshinoya America Inc. , Robinson Helicopter Company, and Moog Aircraft Group, all of which engage at least 1000 workers.
The Bad Side
Undesirable Tax Burdens
If there is one thing that working people dislike about Torrance's tax rates, it is that it is higher than the national average.
In this government system, you must pay a sales tax of 9.5%, while your income tax obligation is approximately 9.3% and relies on your annual wage.
If you live here, you will have to pay this tax and prepare to spend more on your metro expenses.
This article summarizes all the promising discoveries and potential setbacks you need to know before making Torrance your new home.
We hope that after reading this, you can decide whether the good salary and better amenities in the metropolis will overshadow all its disadvantages.
If weighing can persuade you to relocate, we hope to see you soon.